Summer is just around the corner, and here in San Diego, that means bikini weather. The days of hiding under a swimsuit cover-up are over! Vow to take a little time for yourself this year to take steps toward losing weight and looking and feeling your best. Here's how to motivate yourself so you can prepare your body for summer. I know that the hardest part about making a lifestyle change is just starting…
The following 10 tips can help you prepare your body for summer and make your weight loss journey a little less daunting.
Get On Track To Look Your Best
1. Hydrate. Hydrate.
Keep a water bottle with you everywhere you go—especially the gym. Not only does drinking water fill you up, but it is great for your skin and helps your body eliminate toxins. These stainless steal and insulated bottles are beautiful!
2. Meal prep.
Bringing lunch to work will prevent you from eating out, which doesn't always include the healthiest options. The easiest way to avoid cravings is to plan out your meals and fill up on the healthy stuff. Swap out the pasta for greens and lean meat. Protein and veggies will help you feel fuller for longer and are packed with essential nutrients.
3. Find a workout you love.
This may take some trial and error. Sign up for a couple different types of classes: Pilates, spin, yoga, or Zumba. There are plenty of different types of workouts; the key to getting yourself to the gym is finding a workout you enjoy doing. Having a set time in your schedule for a workout class is more motivating then merely going to the gym whenever you have a free hour.
FYI: It's much easier to make excuses if your workout isn't a planned part of your schedule.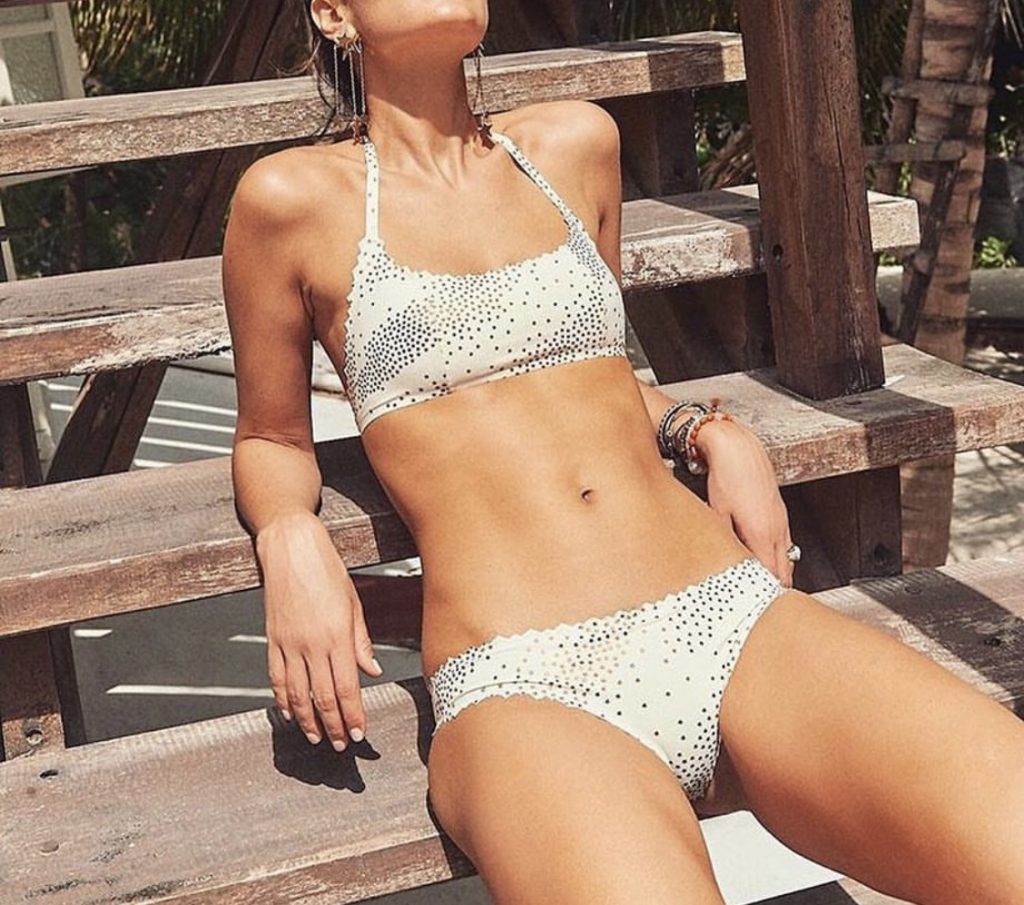 4. Look into cosmetic treatments like CoolSculpting.
Though you may not want to go as far as getting liposuction or a tummy tuck to look trimmer, several nonsurgical options can give you great results. CoolSculpting® is a noninvasive treatment that will prepare your body summer. Here's how it works — CoolSculpting® freezes and naturally eliminates fat cells from the body.
According to Dr. Richard Chaffoo, San Diego plastic surgeon, the CoolSculpting® treatment only takes about an hour, but this nonsurgical procedure can have long-lasting and impressive results. Kinda cool!
5. Rethink late-night snack options.
Instead of grabbing a calorie-rich, late-night snack, stock your pantry up with healthier choices. Air-popped popcorn or plant-based yogurt can be great alternatives. Listen to us talk about how to detox your kitchen on The Nubry Nude Podcast.
6. Catch some zzz's.
I know it's tempting to stay up late watching Netflix, but sleep is essential to looking and feeling your best. Getting better sleep correlates with lower weight—lack of sleep can affect the hunger hormones that tell your body that it's full or that it's time to eat.
7. Cut out sugary drinks.
Instead of sodas and high sugar fruit juices, drink water, tea and black coffee. Soda has tons of sugar and is high in unnecessary calories. If you're going out and will be drinking alcohol, stick with vodka sodas instead of sugary drinks or beer. Remember to drink water in between drinks, which helps to prevent hangovers and dehydration as well as helps you drink less alcohol—saving you some money and calories.
8. Dry brush your legs, tummy, and derrière.
Dry brushing is definitely a thing! It can help get rid of those unwanted dimples on our legs and stomachs. Dry brushing kick-starts your body's waste removal system by escorting out cellulite and excess fluids.
9. Buy a new bathing suit.
Find a suit that fits you correctly. The first step in being comfortable with your body is wearing things that are flattering and fit properly. Try several different styles to find one that you feel confident in. After following these tips and working hard to reach your weight loss goals, you deserve to treat yourself to something nice. Check out our bikini body type guide.
10. Stay positive.
Weight loss doesn't happen overnight. If you want to be ready in time for summer, it's definitely  a good idea to start now. Good things take time and patience.
In Conclusion
If you want to look great and feel confident this summer, it's time to start getting serious. Ok? These tips to prepare your body for summer are a great starting point to transitioning to a healthy lifestyle. Got a question? please ask! Follow @nubry on Instagram for health, beauty and wellness tips. I encourage you to keep up the good work through the spring and into summer. I guarantee you will look your best, feel energized, and build your confidence.
SaveSave
SaveSave
SaveSave
SaveSave