Planning a girl baby shower is really fun and helps you grasp the idea that a real, snugly baby will be coming out of you very soon!
Quite honestly, this wasn't imaginable or real for me until I was actually holding my baby girl in my arms. But, let's not jump the gun! If you want to know how to plan a girl baby shower and don't know where to begin, you've found the place. Go here if you're looking for a maternity bra guide.
Putting your effort into a party that celebrates the coming of your baby girl is the best experience for a mom-to-be (if she wishes to be involved). And a great opportunity to bond with your little bundle of joy. Starting out, I had some over the top baby shower ideas. Although many of them were really not feasible (hey, a girl can dream!), I was still able to see many of them come to fruition with just a little effort and planning.
No, I didn't get my white pony and bunny rabbits…
But I did get an 8′ rainbow Unicorn floaty in the pool, 3′ pink balloons, the most fabulous baby girl dress cake, the presence of my family and friends on the day-of my shower, and so much more.
Read on to see how to plan a fabulous girl baby shower. I've listed where to begin and how to start, a timeline and decor ideas in a step-by-step format to make things easier for you when you plan your baby shower!
G'luck and congrats!
Kisses,
– G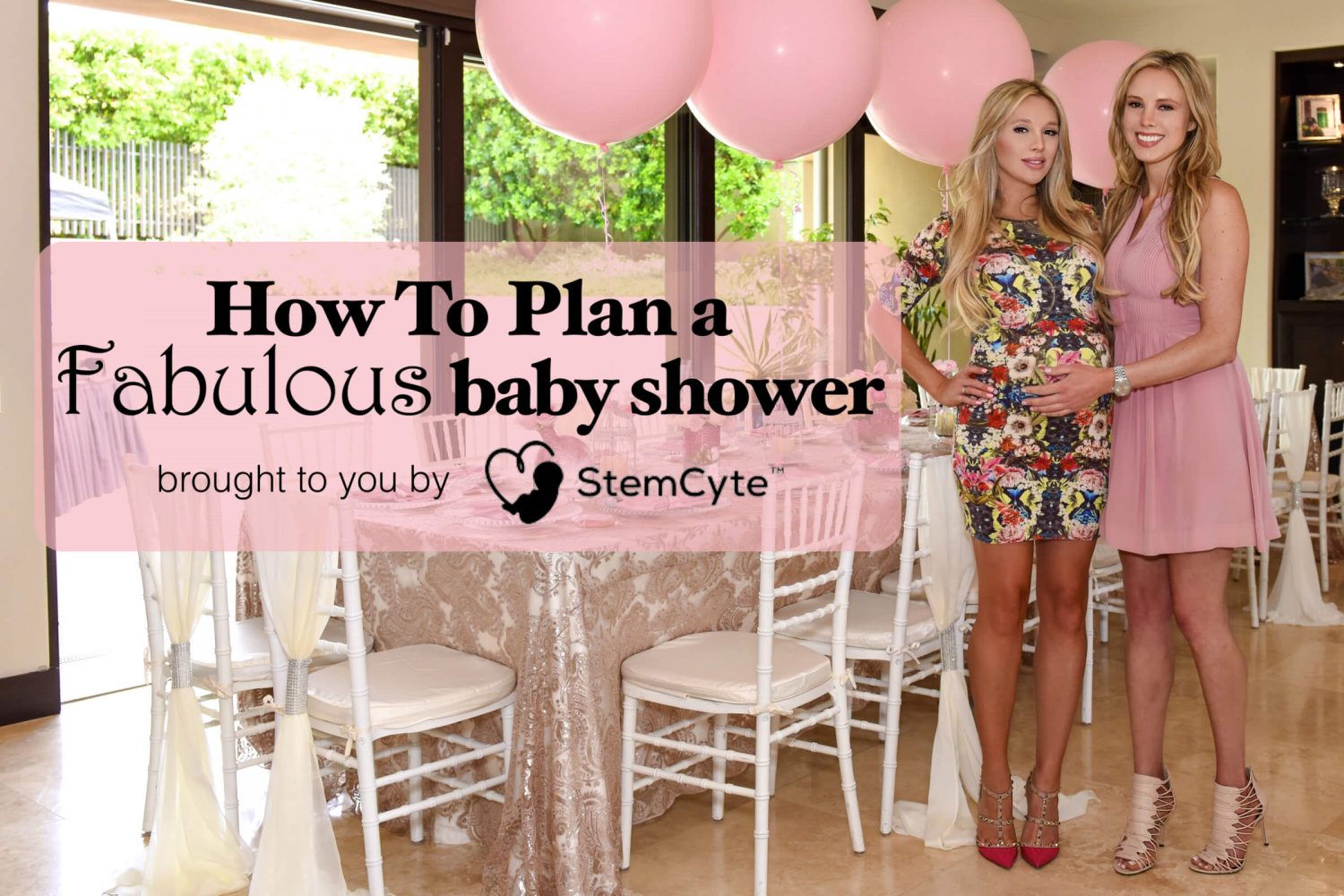 1. Decide On Date
Choose a date that works for you and your closest friends first.  Once you have a date set in stone, you can hit the ground running.
2. Create Guest List
Generate a list of names of women you want to invite to your baby shower. Make sure you don't forget anyone, so have a look at this list several different times.
3. Choose A Theme or Color Scheme
The look and feel of your girl baby shower will immediately be felt by the theme you go with or color scheme that you choose. Ideas of girl baby shower themes may include circus theme, butterflies, monkeys or whales, pink everything, winter baby shower theme, and many more.
I chose to go with a pink and gold color scheme, rather than a specific theme. Additionally, we used an icon of a baby girl's dress to showcase the party.  Your color scheme or theme should carry through from the invitations to the decor and cake, so make sure you're happy with it!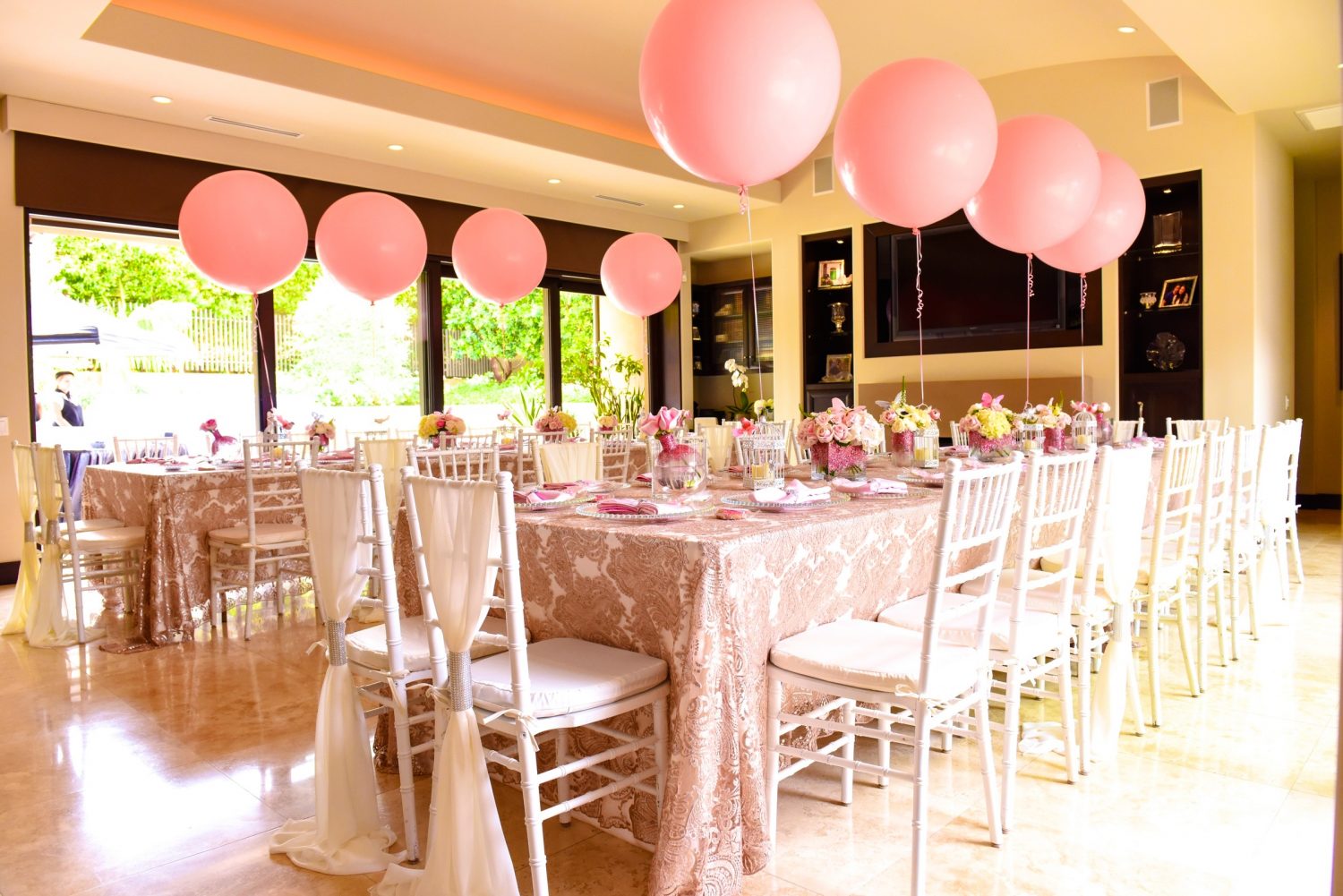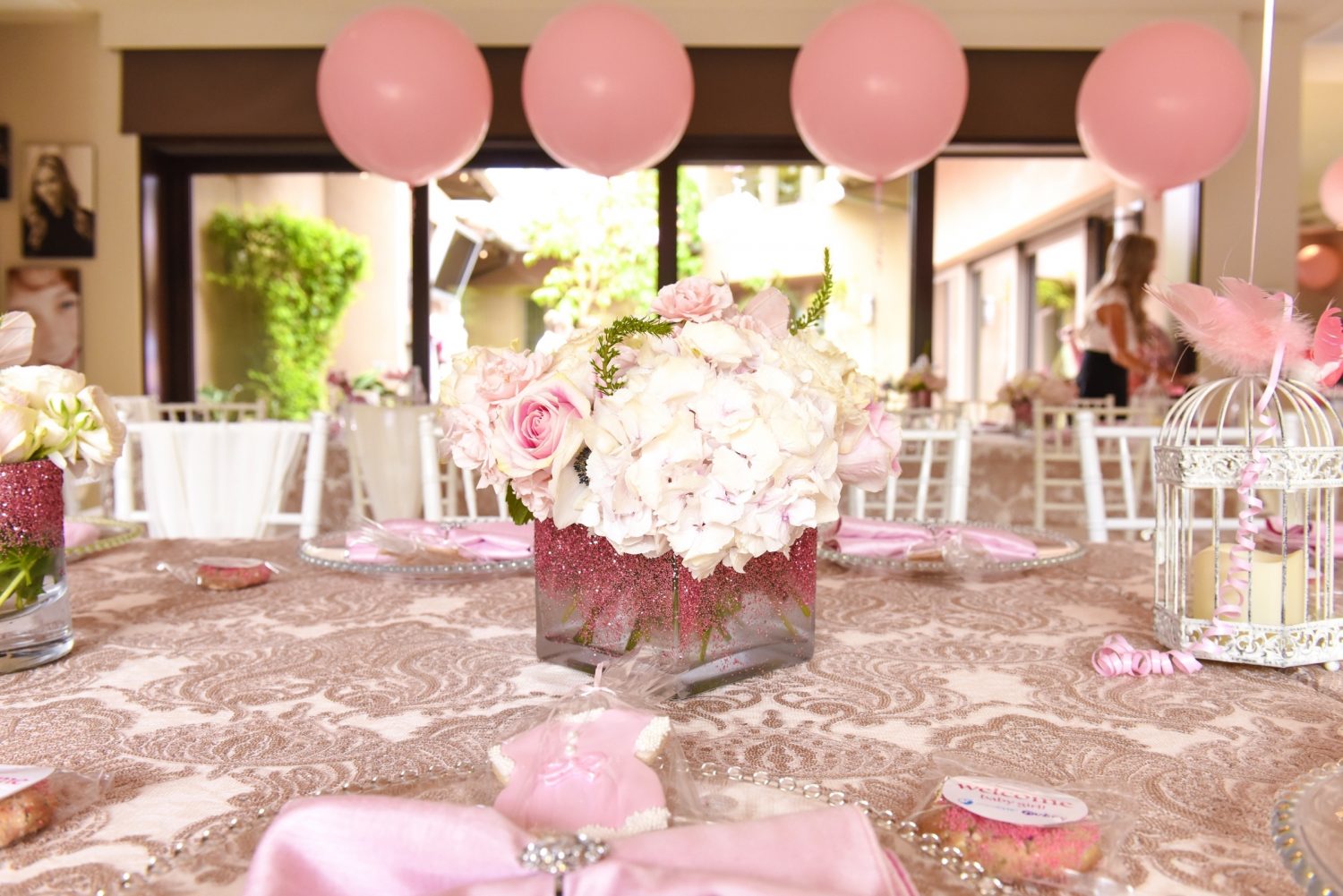 4. Brainstorm Party Ideas — Small and Large
Sit down with your team of girl baby shower planners (sister, mom, mother-in-law, and/or BFFs) and generate a list of party ideas you envision. List everything to start with, from a petting zoo and baby bunnies to a blow-up unicorn raft in the pool. After everyone has put forth their ideas, you can better determine the direction of the baby shower including what food you want to serve, decorations you want to see and make, and the tasks you see yourself helping out with.

5. Split and Divvy Up Tasks
Take all of the ideas you and your girl baby shower planners have come up with and divvy them up.  Some tasks will fit better for specific individuals, so make sure all of your ladies are a part of this and get to choose what they want to do.
6. Get to Work, Set Deadlines, and Make To Do Lists
You and your baby shower planners have busy schedules, so make sure to make weekly to do lists, depending on how much time you have to plan. You don't want to reach the day and feel frantic about not having everything done in time.  It's better to plan accordingly, get small tasks done each week, and be relaxed just in time for the baby shower so you can enjoy the day with the rest of your friends and family.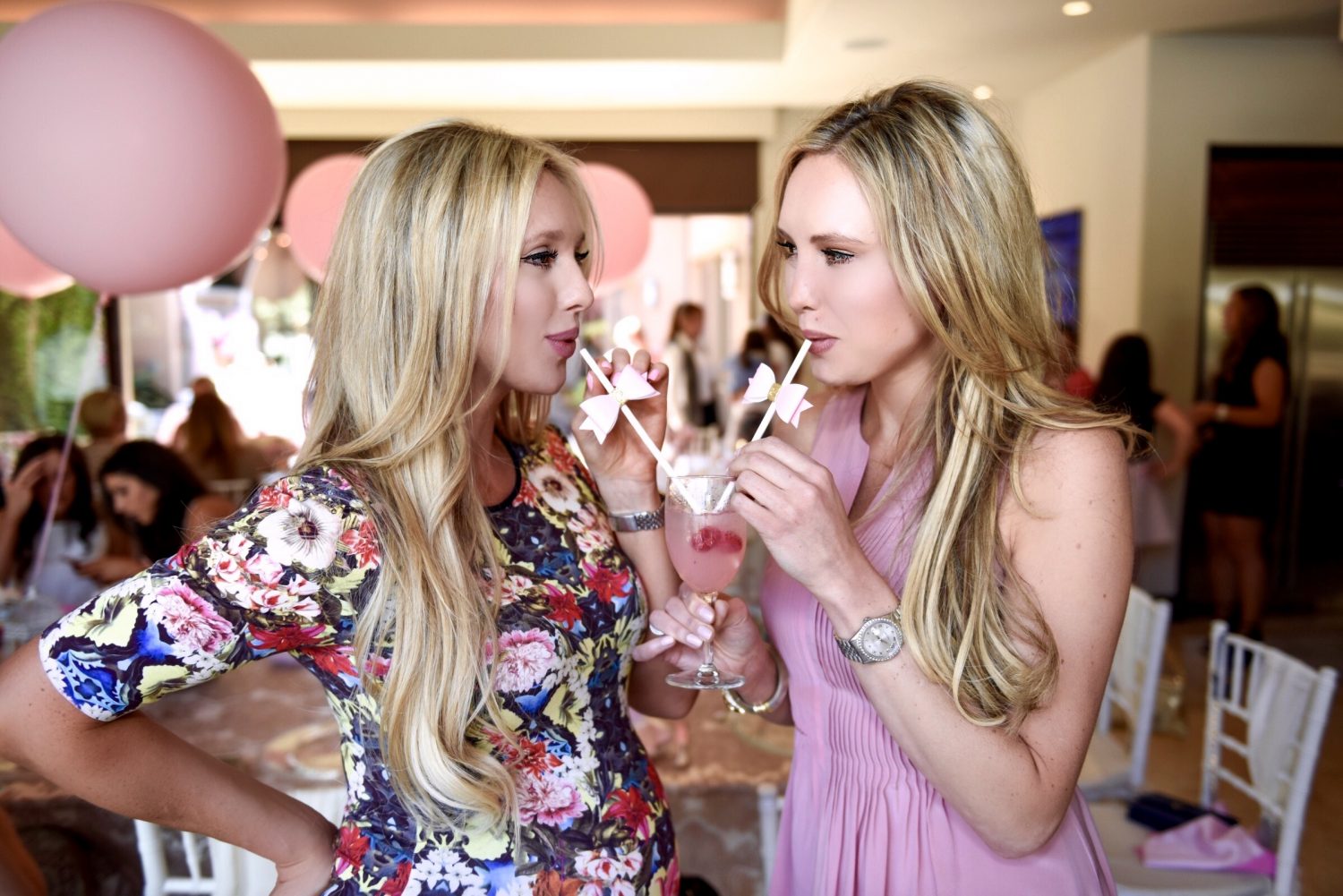 7. Send Party Invitations
Receiving a physical invitation in the mail is always nicer than a text invite or email invitation, but of course it's not mandatory.  If you choose to send physical invitations, it can take time to choose exactly what you want, have the company design the cards, get them printed, and mailed out to you. Send invitations a month in advance so that your friends and family have ample time to save the date.
I chose to add a special touch to my invitations by DIY-ing the envelopes with gold doily inserts and adding rhinestones and little bows to the card. I was in love with my invitations!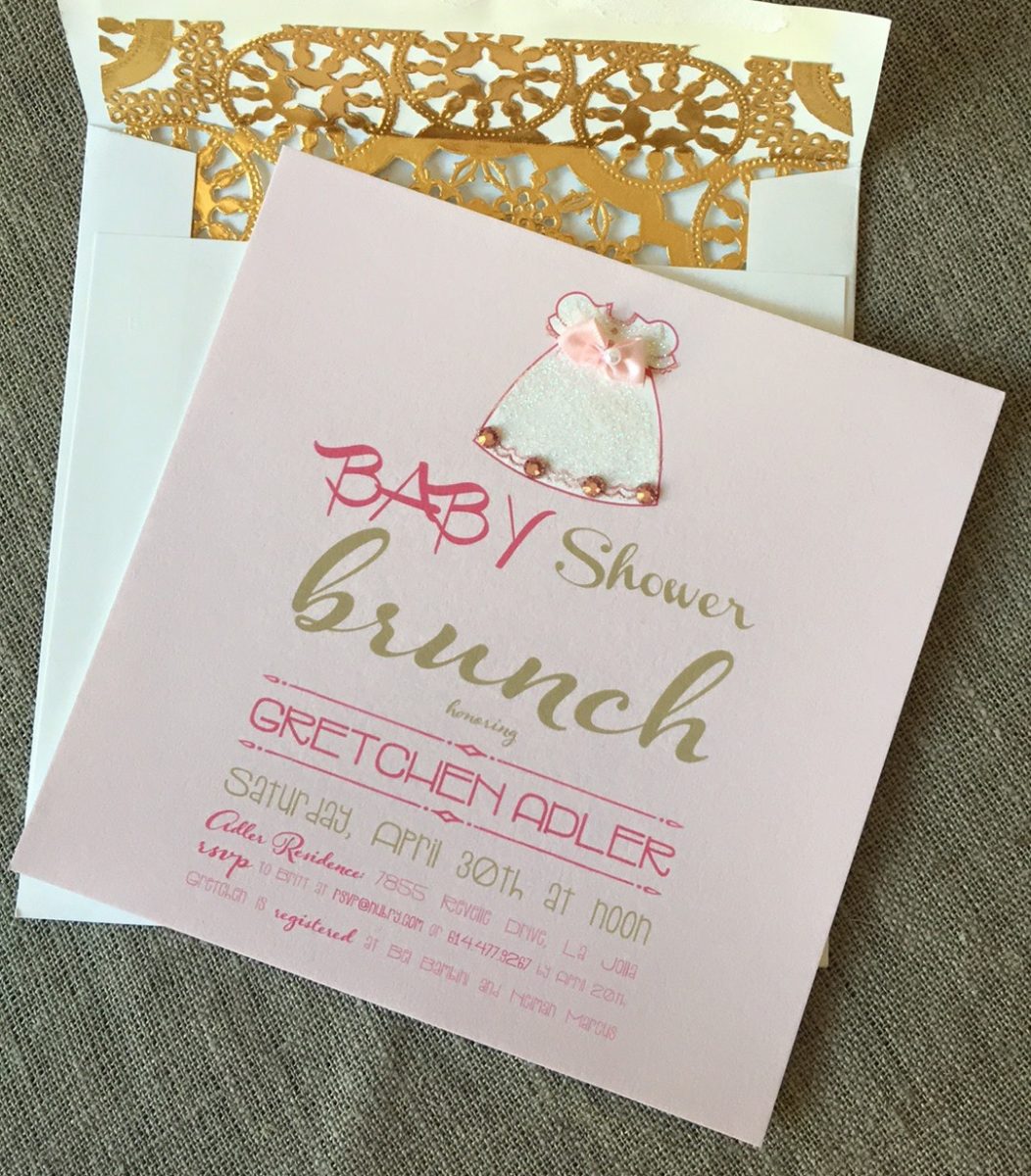 8. Determine Brunch Menu and Caterer
Menu should be determined as soon as possible, especially if you're hiring a caterer, as you'll need to reserve the date with them well in advance.  I knew that I wanted crepes at my baby shower, so I reserved the caterer 1.5 months in advance to make sure they'd be able to accommodate us.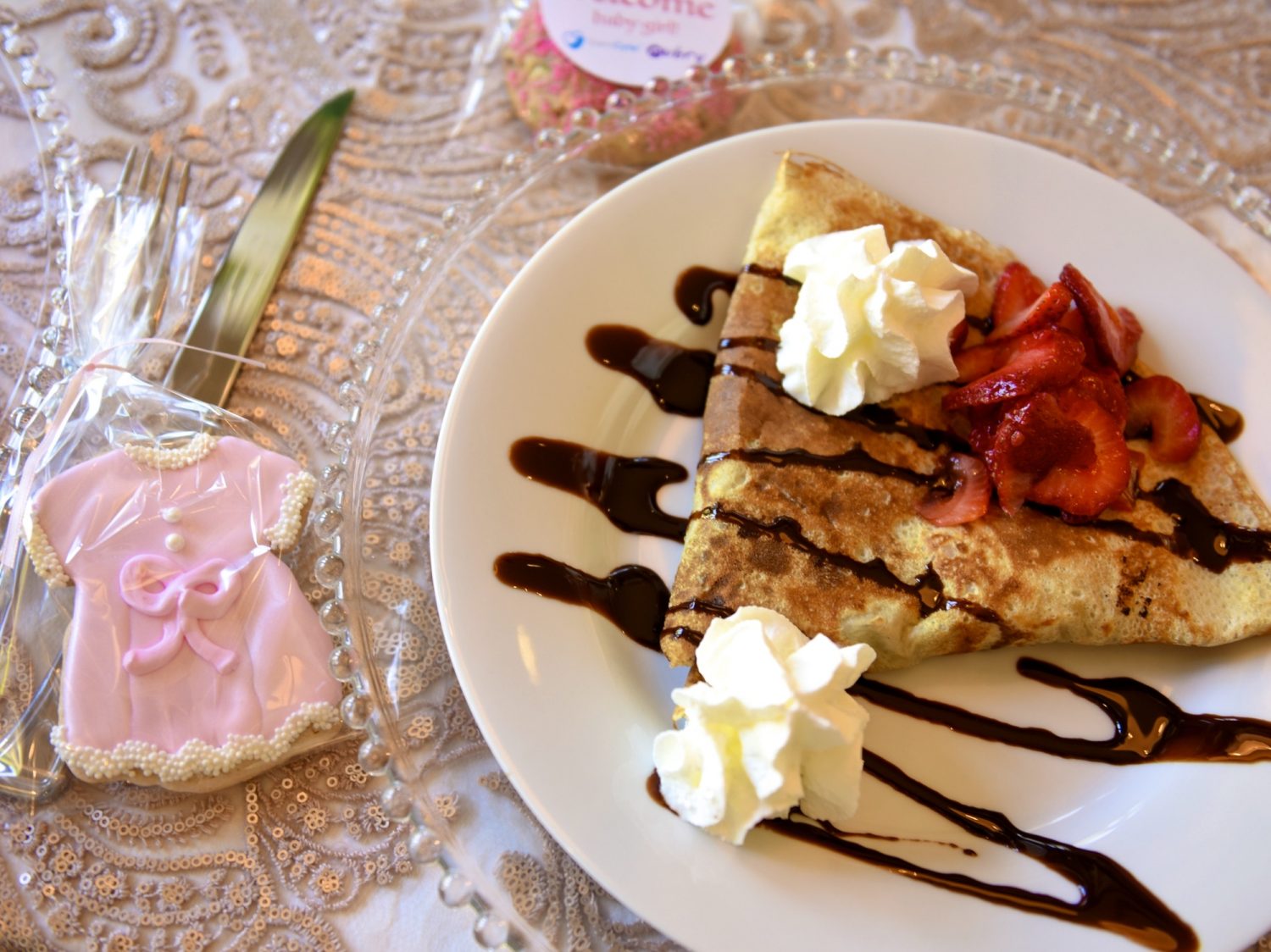 9. Reserve Caterer and Make Deposit
If you're going ahead with a caterer, call them as soon as you can to reserve your baby shower date. They'll typically require a 50% deposit, so make sure sure you have your guest list count ready, party date, and menu determined well in advance. Guest list head count may change closer to the date and you may decide to add or subtract a few items from the caterer menu, but try to have a general idea as this will save you time and stress.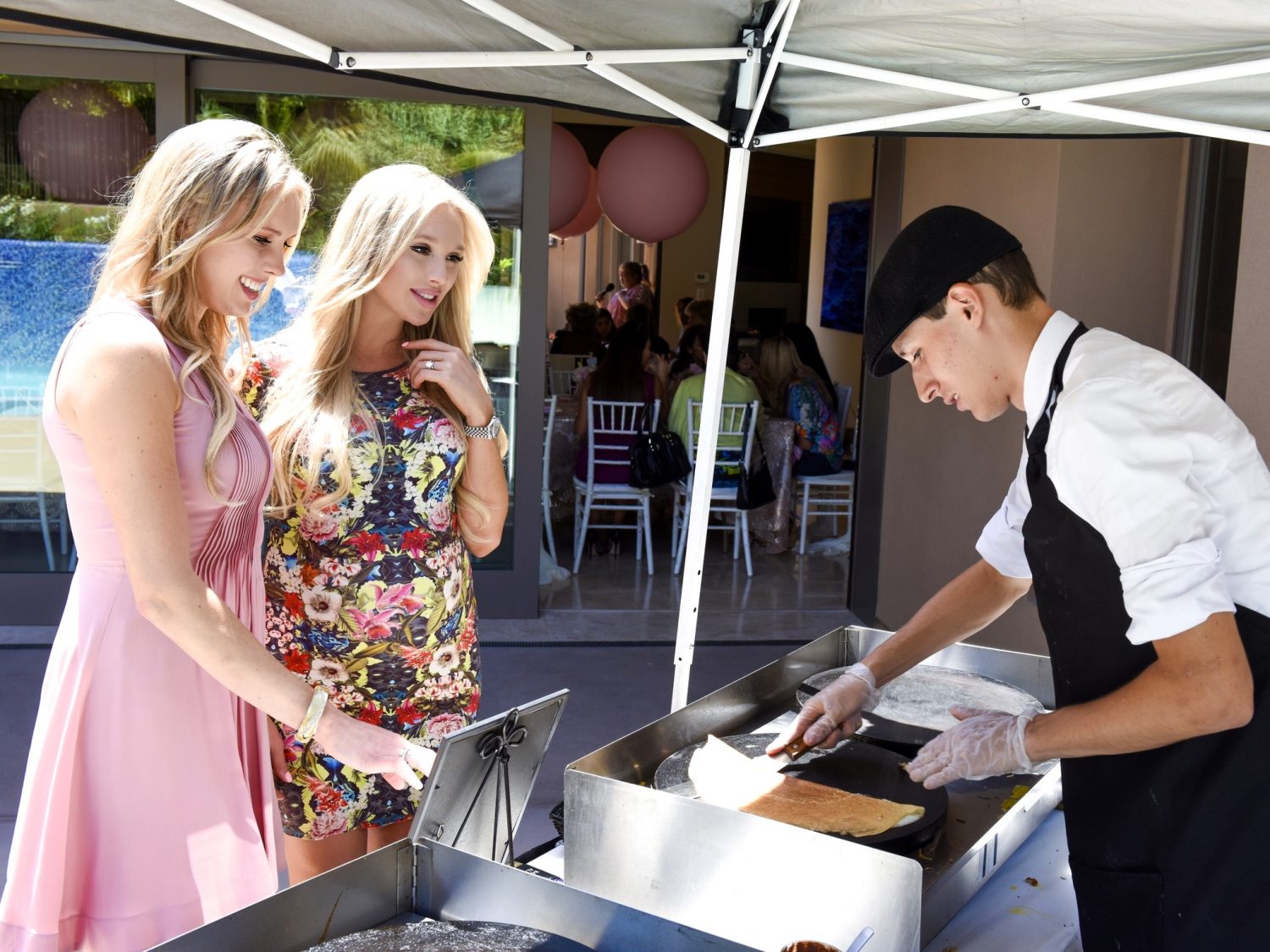 10. Determine Bar Menu
You may decide to have a simple, self-serve champagne bar or you may want to have a fuller bar for your guests.  If you choose to have an elaborate bar menu, it's very helpful to have a bartender to make drinks and serve your guests.  A bartender is good and fast at their job and allows you and your party planners to relax while somebody else handles the drink station.
For my girl baby shower, we set up a bar table and determined in advance that we'd be serving a white sangria, Bellinis, and wine, as well as a non-alcoholic punch and fruit infused water. No need to have a fully stocked bar! Guests will find it relaxing that they only have a few choices to choose from and who doesn't love a freshly made sangria on a warm Saturday afternoon?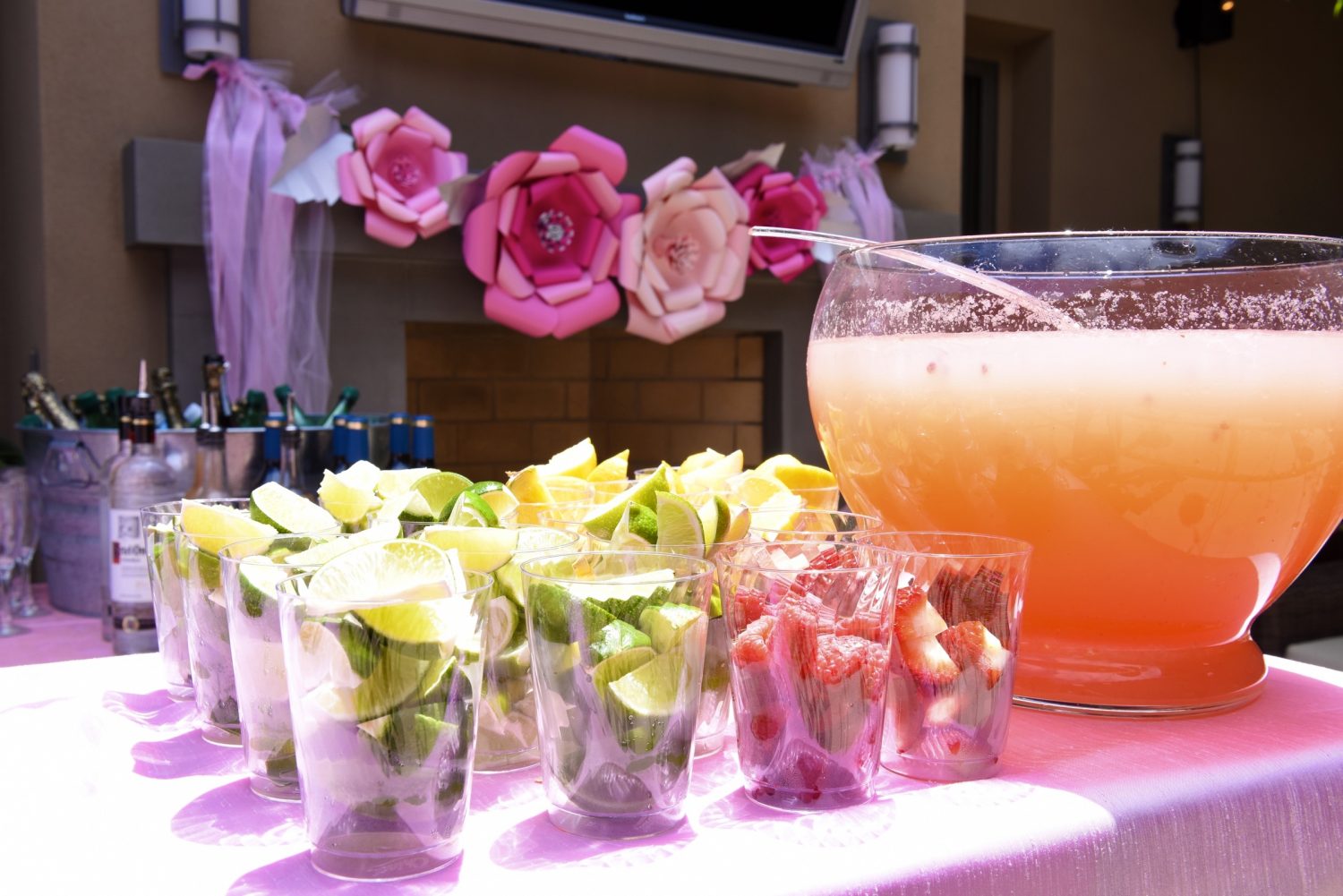 11. Hire Bar and Service Staff
If you decide to go with staff, you'll need 1 person to manage the bar another person to pick up dirty plates and empty glasses.  Try to hire your staff in advance so you don't have to worry about finding someone at the last minute.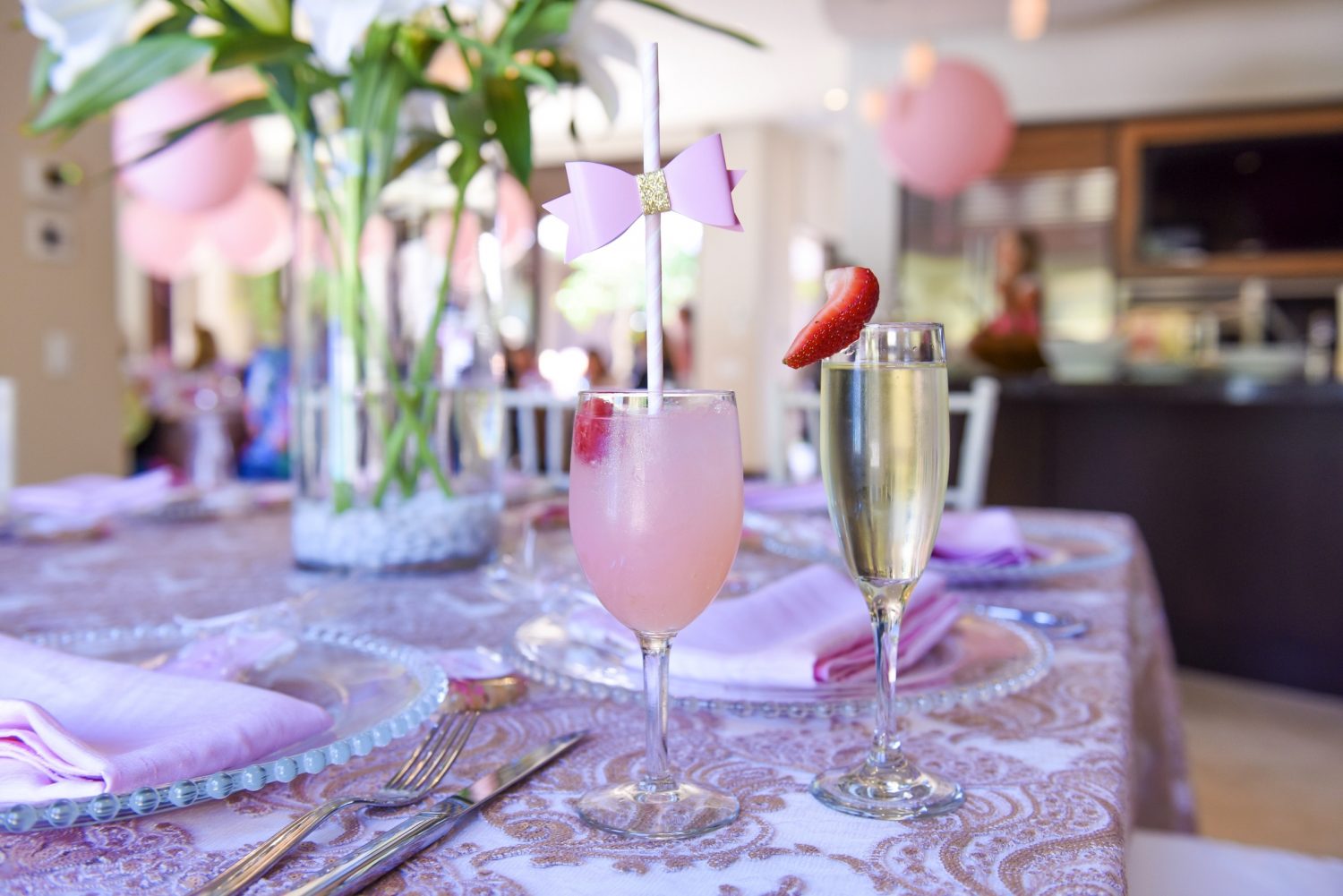 12. Go Cake Tasting and Order Cake
This fun task can be done with your baby shower planning team, plus you can include your hubby too. Who doesn't love a cake tasting opportunity? Get everyone's opinion so that you choose the best possible and most popular flavor for your girl baby shower.  Once you decide on cake flavor, your cake baker will also want to know what you want your cake to look like, how tall it should be, colors, and special detailing, etc.
13. Create Music Playlist or Hire A Live Singer
What's a good party without music! Don't forget this very important piece. Choose a Pandora station you want to have playing in the background, create a playlist of specific songs, or hire a live singer to do all the work for you. A live singer brings an entirely different vibe and makes a party unforgettable!
For my baby shower, I chose to go with a live singer who specializes in singing songs you'd hear whilst walking through a Paris street.  She made for wonderful background music, plus added something special and unique to my baby shower.  You can hire singers that suit your specific taste on Gig Town.
14. Pick Out and Rent Girl Baby Shower Party Decor
This is the fun part! Head to a party rental and pick out your table linens, napkins, chairs, and plates. You can typically set up a mock table at the party rental to make sure you like what you're planning to rent. You'll need to have your general guest head count so that you can rent the right sized tables, linens, and chairs.  Additionally, you'll
For my baby shower, I thought I wanted gold chivari chairs with the pink table cloths, but when I set up the whole table at the party rental, I hated it!  I hadn't expected to choose white chivari chairs with light pink napkins, but when I laid it on the table, I loved what I saw. Case in point: set up a mock table and rearrange things until you love what you see!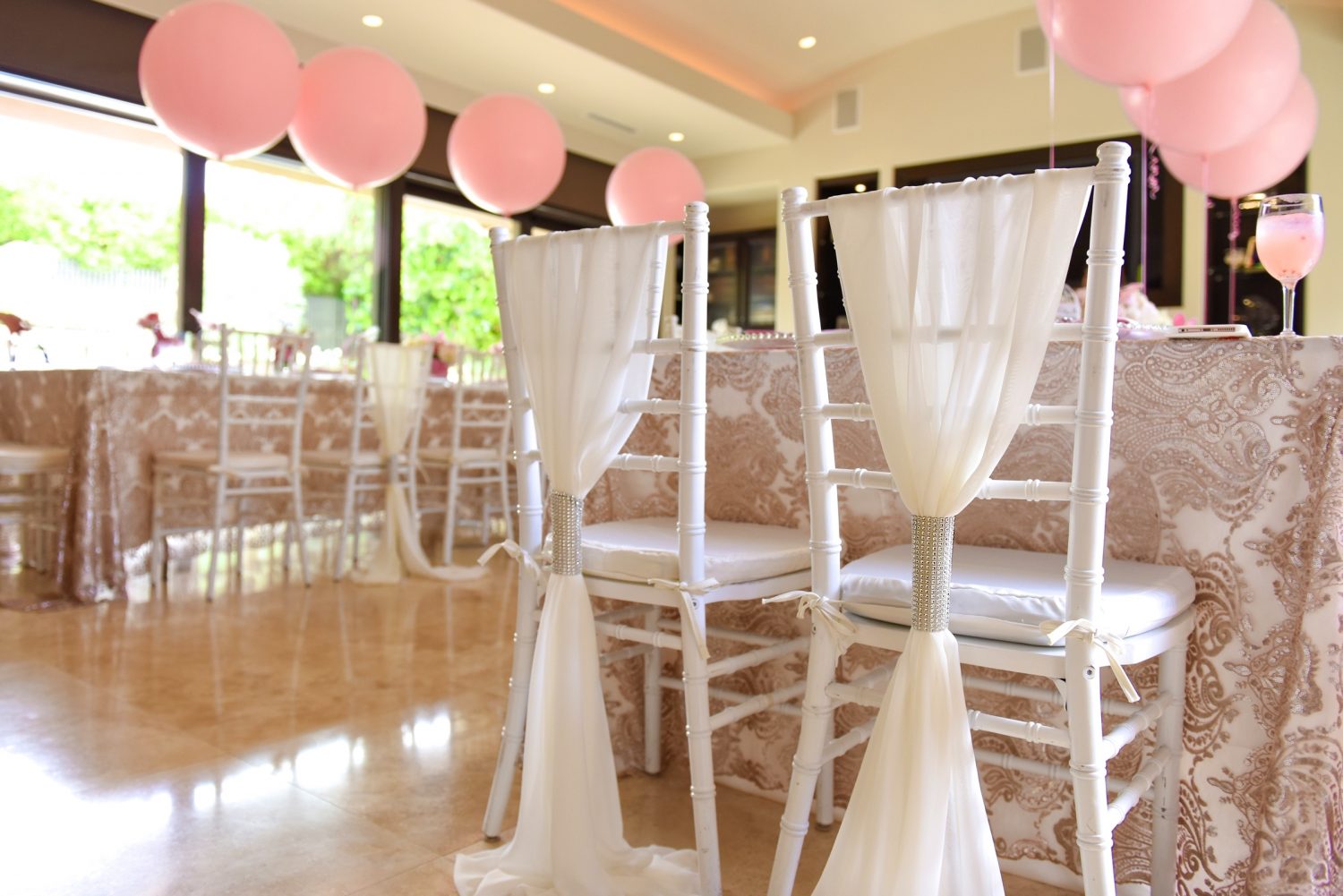 15. Shop for Party Decor and DIY Decor
It's helpful to have an idea before hitting the stores as to what you're shopping for. Compile a list of items you need to buy, such as glass vases for the candy station, pink glitter for your DIY glitter vases, faux flowers, lanterns, paper fans and pom poms, garlands, fancy straws, etc. Indeed you will put things in the cart that you hadn't thought about, but it's best to streamline your shopping with a list of things you need with additional room for more party ideas when you lay your eyes on something so cute.
Additionally, it's really fun to make some of your own decorations as it adds a homemade, Pinterest vibe to your party. For my baby shower, we DIY'd beautiful cake stands, paper flowers, glitter vases, florals, cute straws, and a candy station. Guests loved the glitter vases and the diamond cake stands made the dessert table shine so beautifully!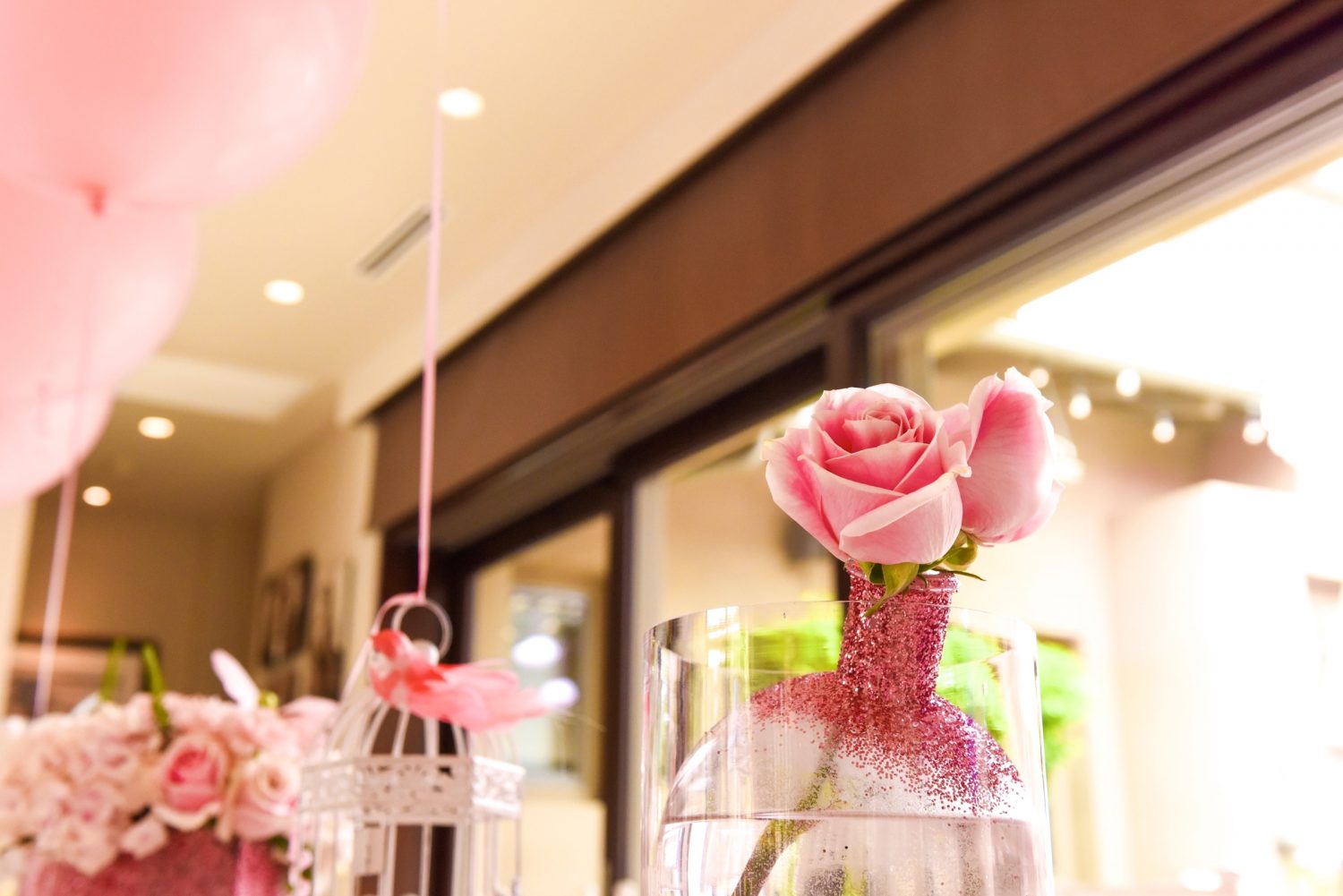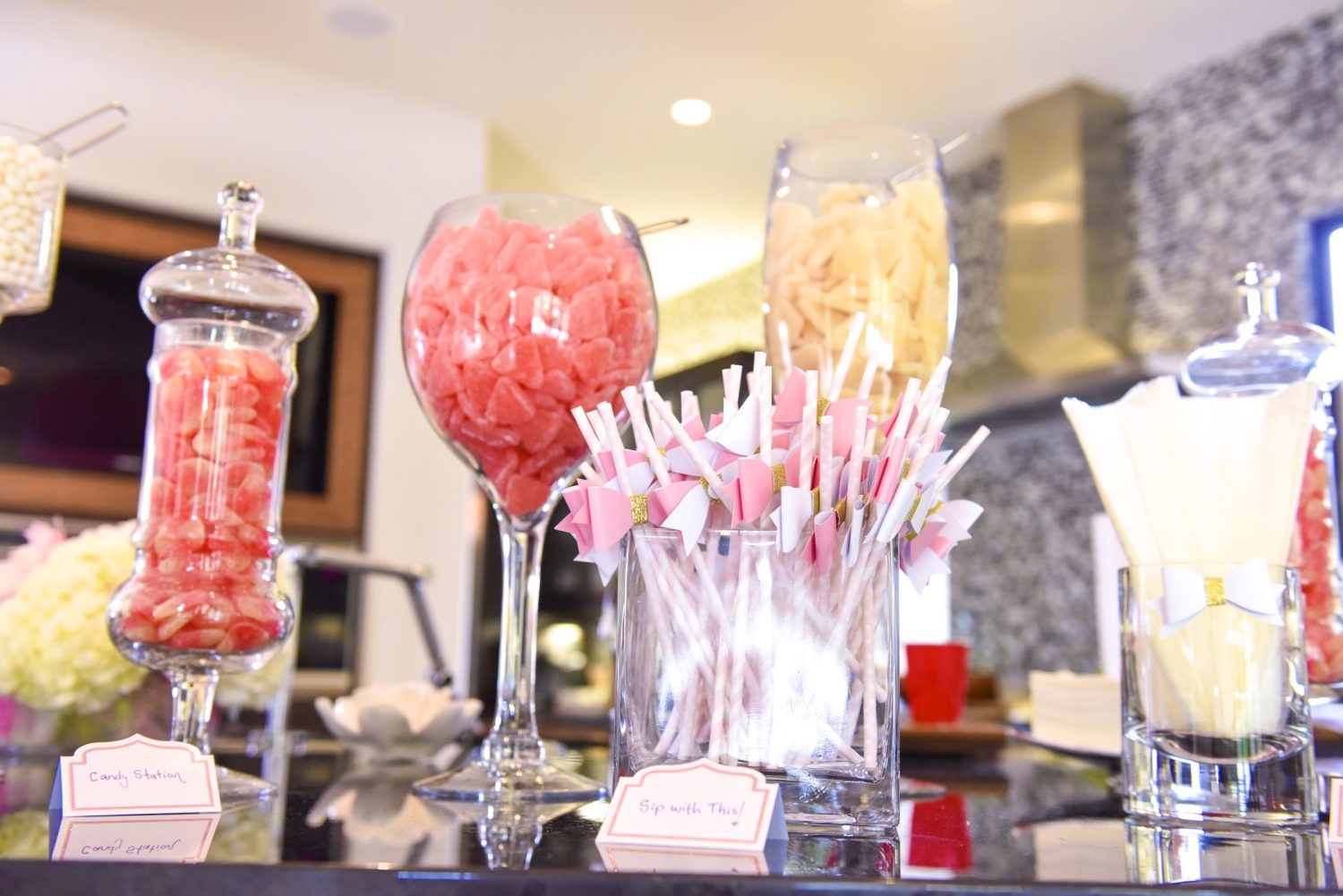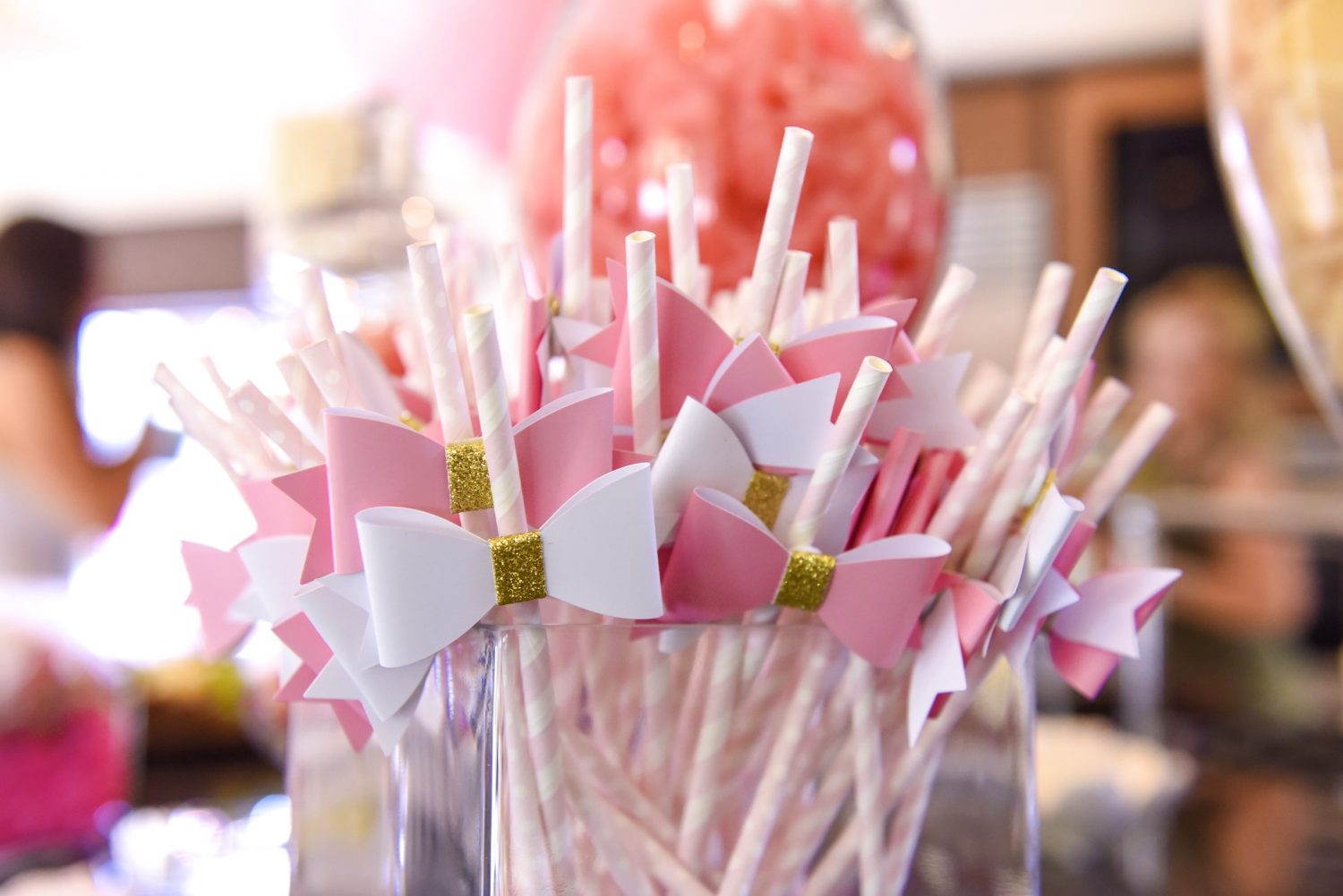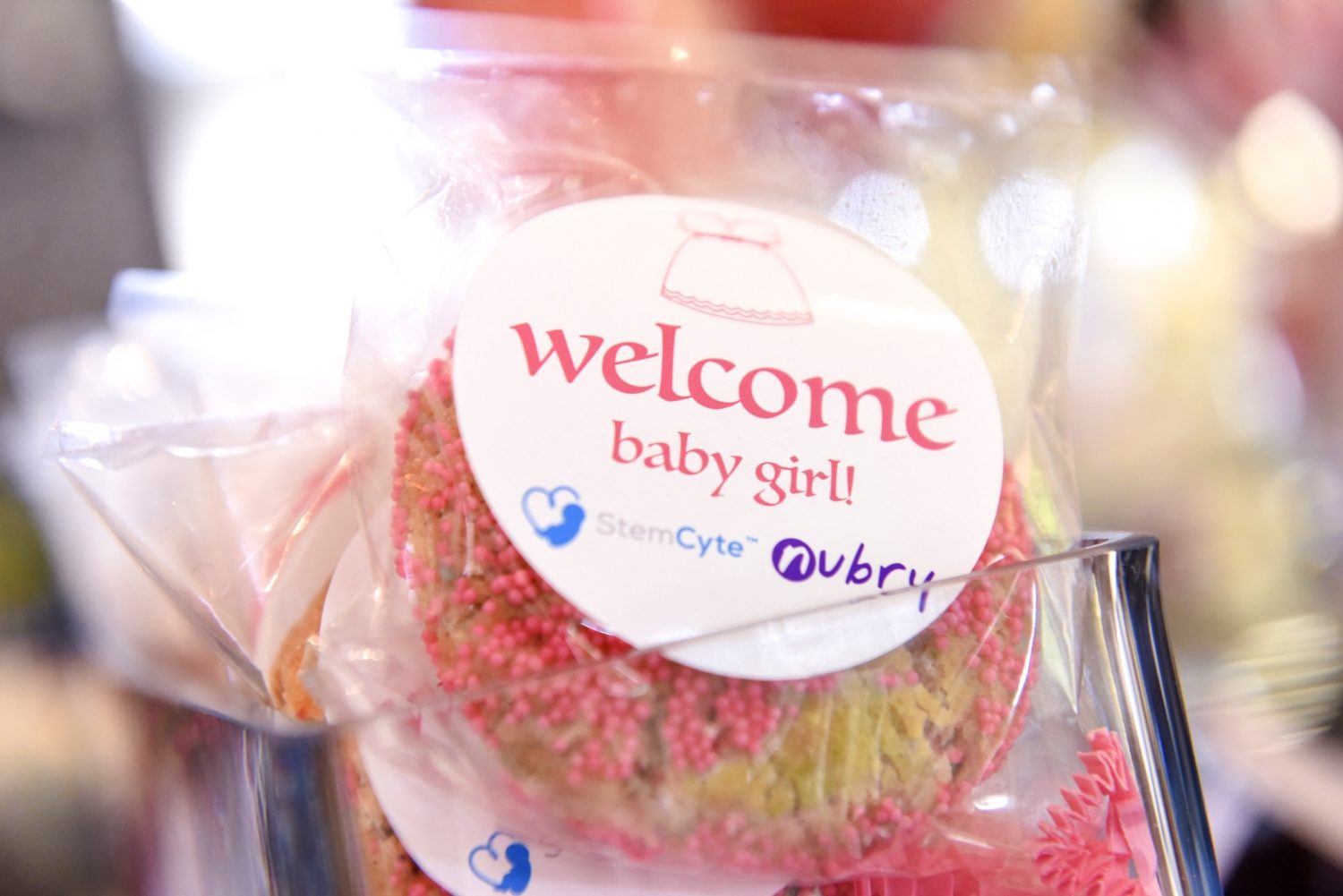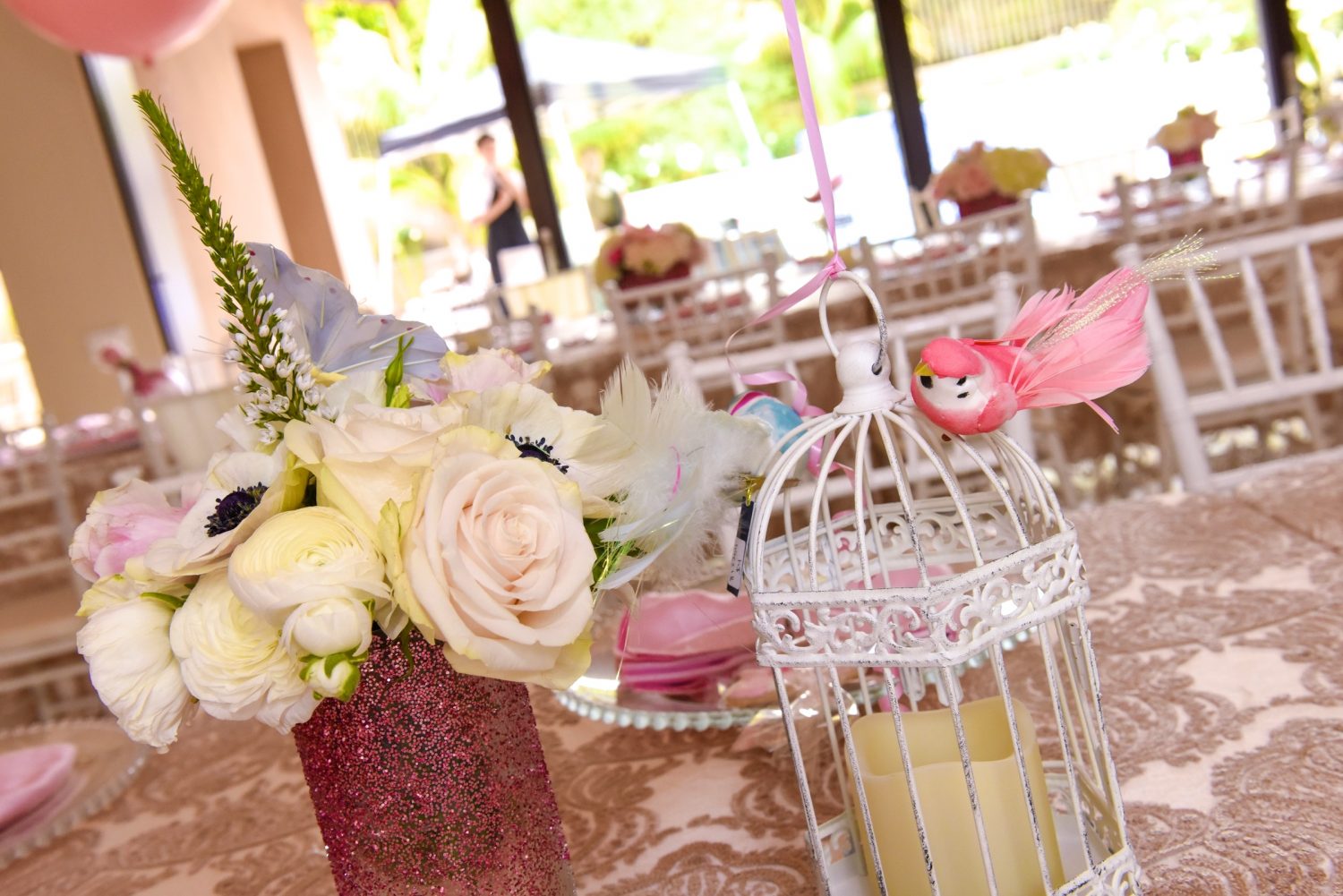 16. Balloons and Florals
Ordering florals and balloons can get expensive, so choose which ones you want to order from a company.  Balloons have to be blown up on the day of, so think about how much of a hassle this could be for you and your baby planning team! Flowers, on the other hand, can be assembled the evening prior — and you and your team of planners can whip out a few arrangements rather quickly.
For my baby shower, I really wanted the 3′ balloons that you see on Pinterest…but I also wanted florals.  Oh, the dilemma!  Not really though 🙂 I decided to have a balloon company take care of the balloons and my team and I put together the florals the night before.  We bought the flowers we needed from a flower wholesaler, removed the leaves, cut the stems, and placed them in the vases so they were ready to go for the baby shower the next day.  Our balloon company arrived the morning of to blow up the helium balloons and set them in the right places. This was such a relief to have the balloons taken care of by an outside team!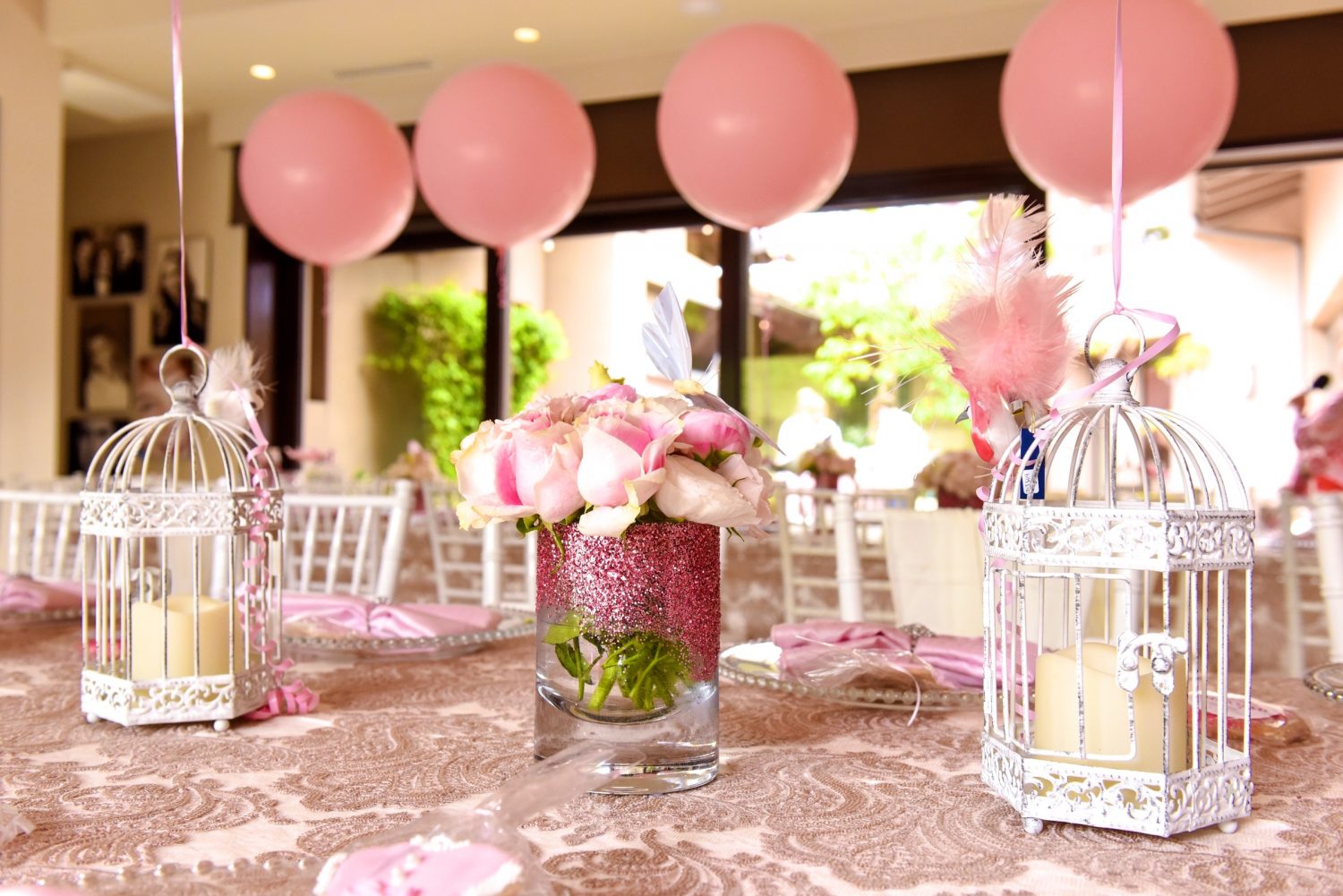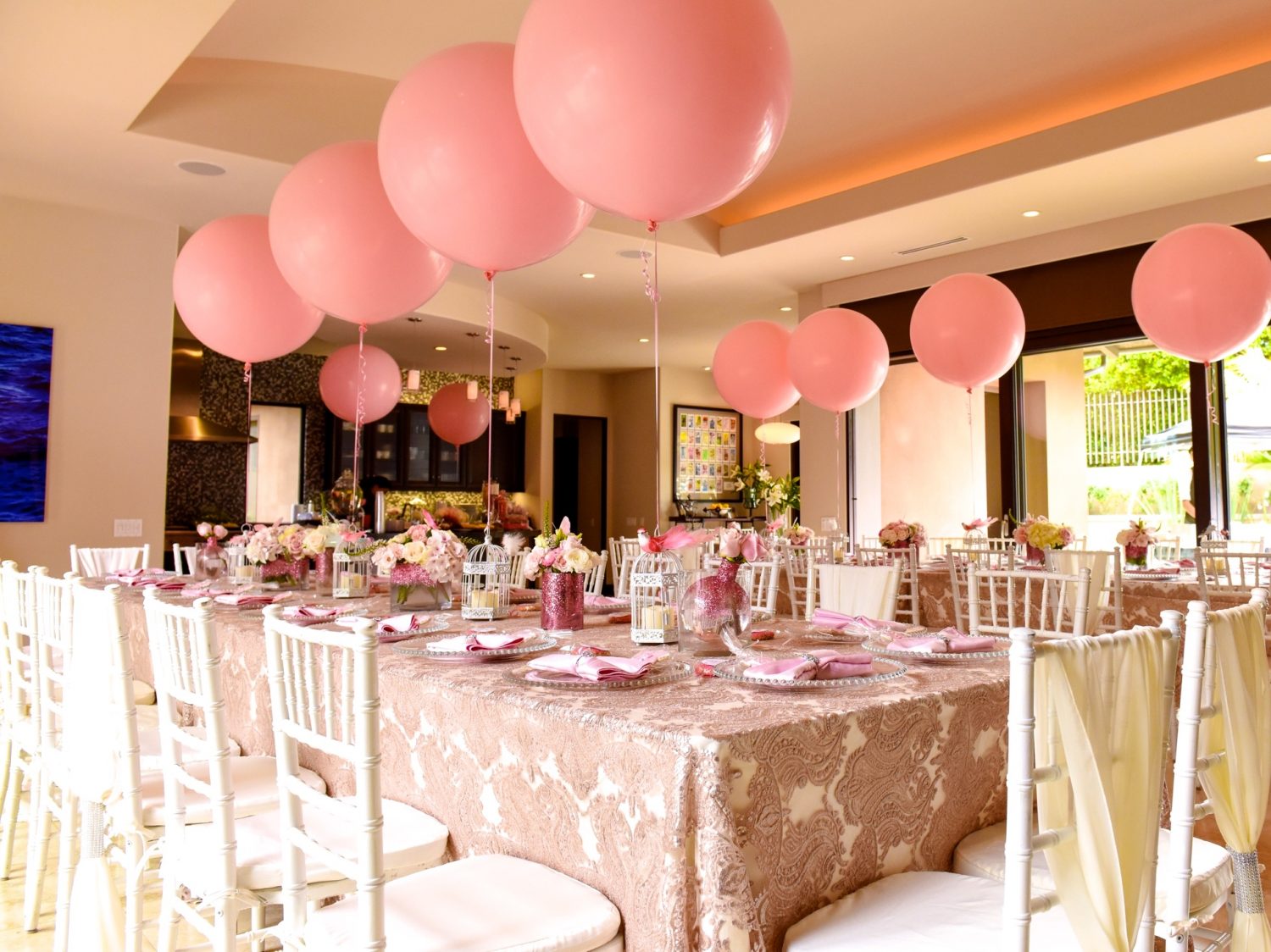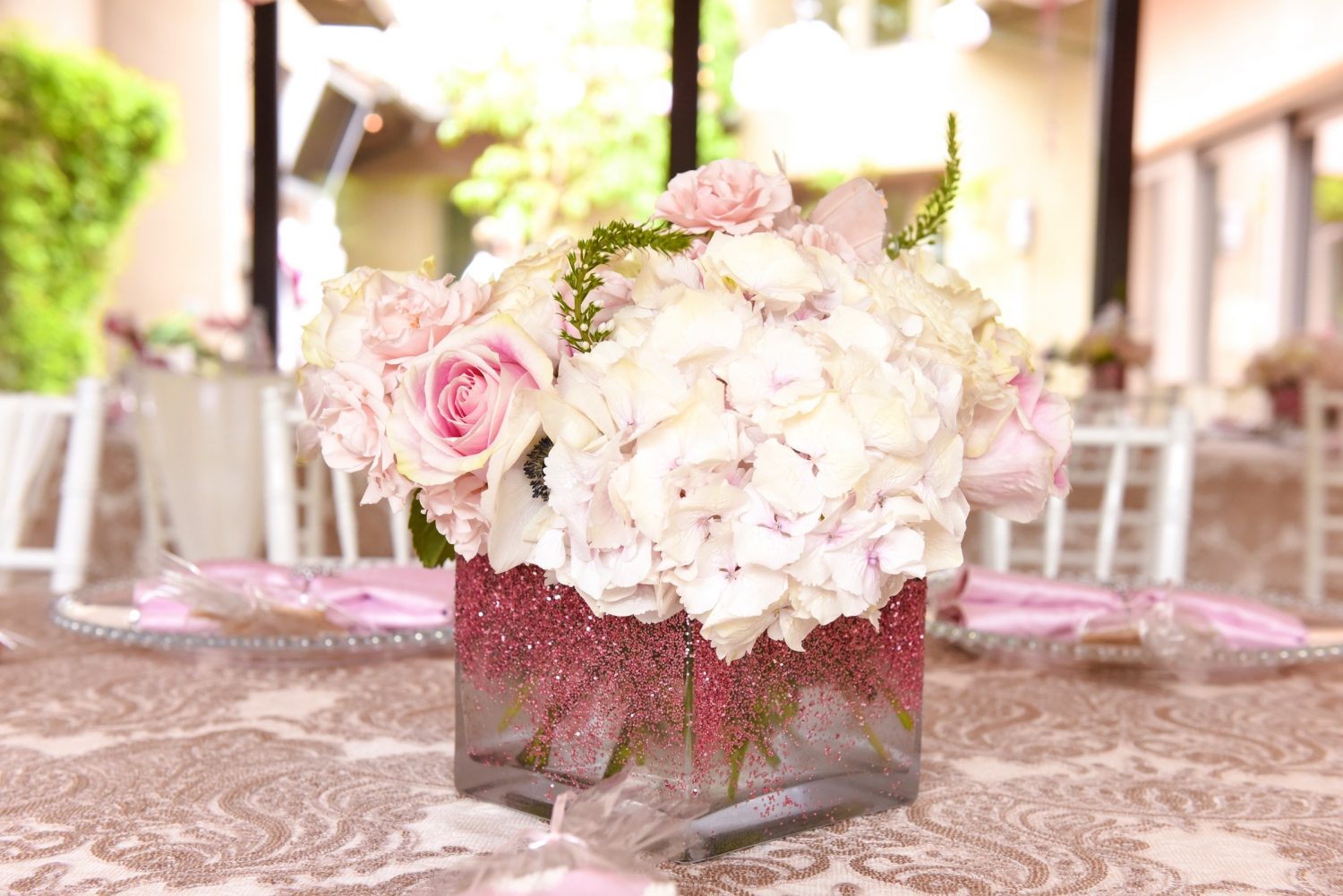 16. Designate A Gift Area
It's proper etiquette to bring a gift to a baby shower, so make sure there is an obvious area for guests to place their gifts. The area should be large enough to fit giant gift bags and plenty of boxed gifts.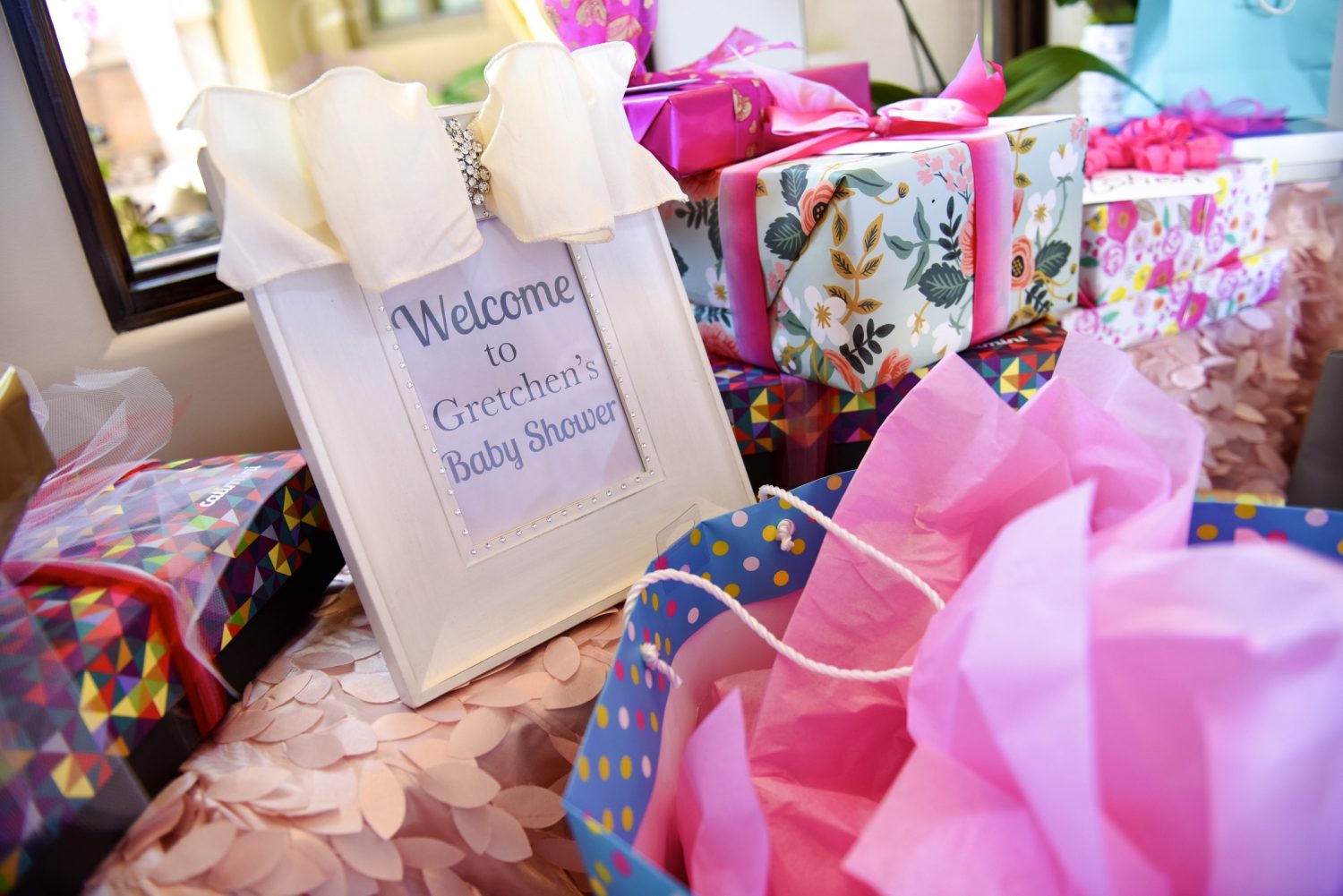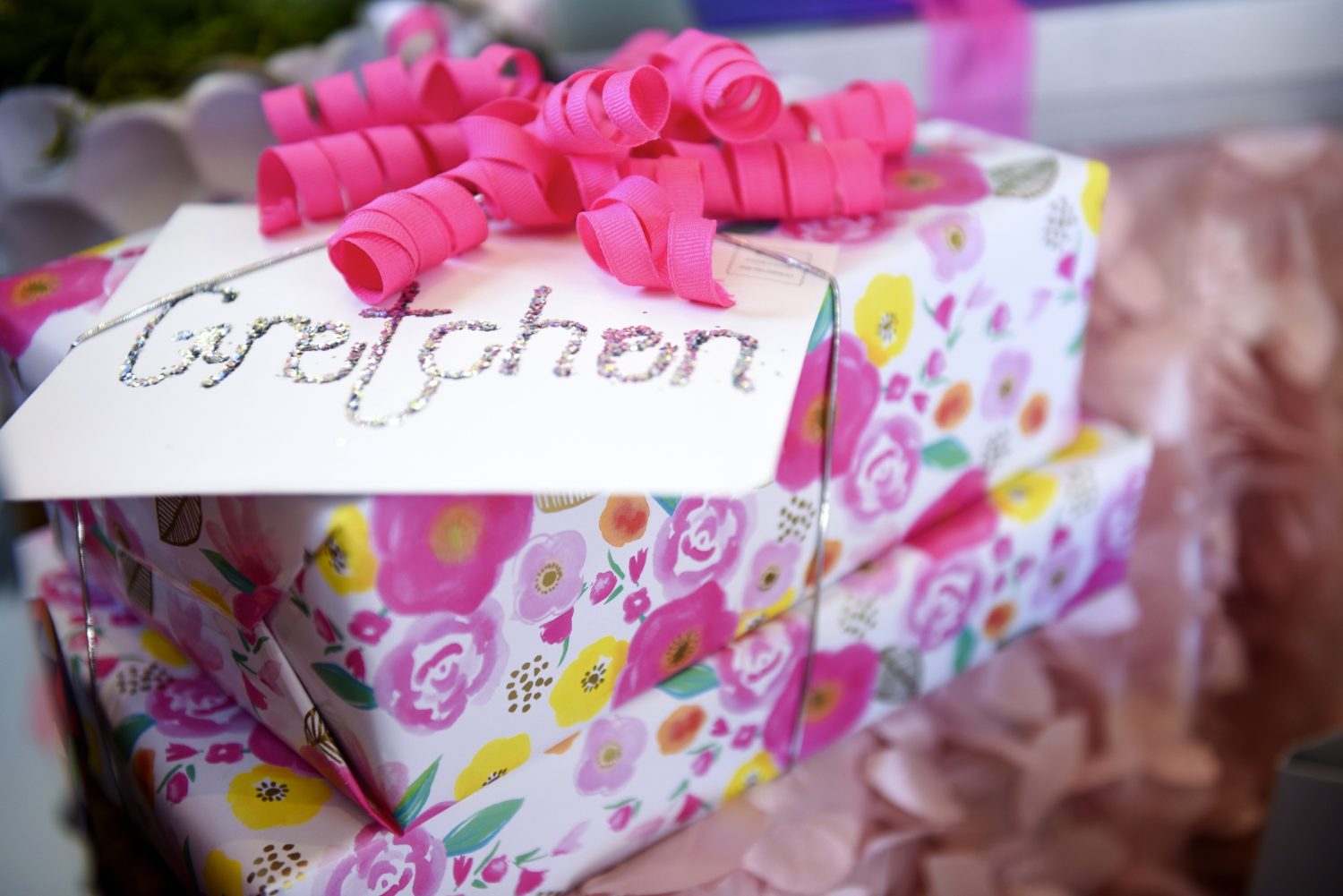 17. Design A Fabulous Dessert Table
The dessert table is the star of the party! Make it stand out from everything else by giving it that extra oomf! A fabulous  cake is a must and should resemble the theme of your party. Additionally, you may want to display a variety of other small desserts. You'll need to think about cake stands and servers as well as flowers, jewels, balloons, or other special decor items. Note: Be sure to order your cake and desserts in advance so that the baker can guarantee your order on your baby shower date.
The theme of my party was pink and gold and we chose an icon of a pretty baby girl's dress to showcase the party.  The dress was seen on the invitations, we made little dress cookies for party favors, and the cake was also designed to look exactly like the dress. The cake was the centerpiece of the table and surrounding it were adorable little desserts including cake pops, rice crispy sticks, macarons, white chocolate covered strawberries, pink jellos, and more. Each dessert had a hand written name tag and was displayed atop a cake stand that we DIY'ed.  We glitzed up the table with large crystal pieces, 3′ pink balloons, and a pink petal table cloth.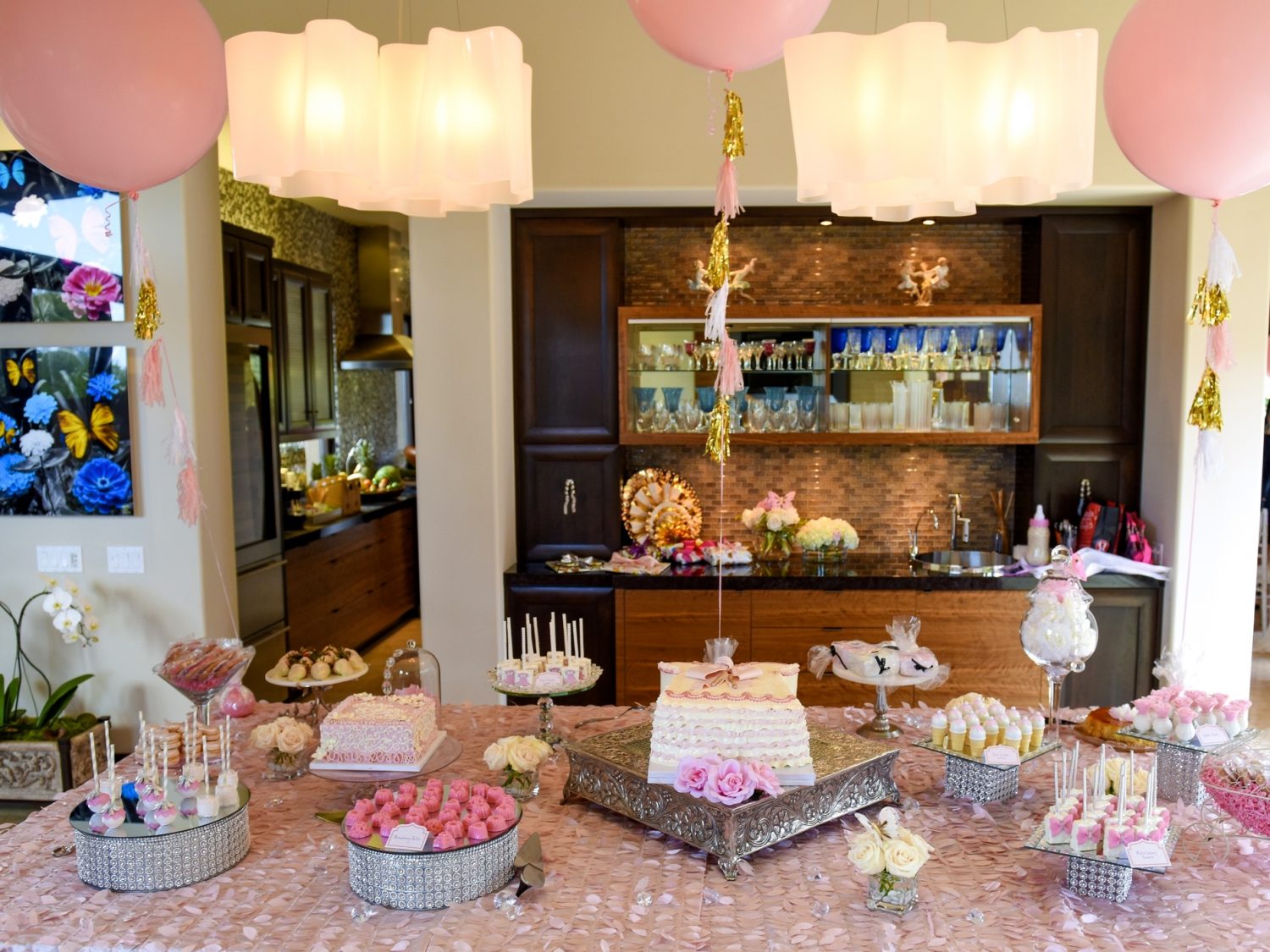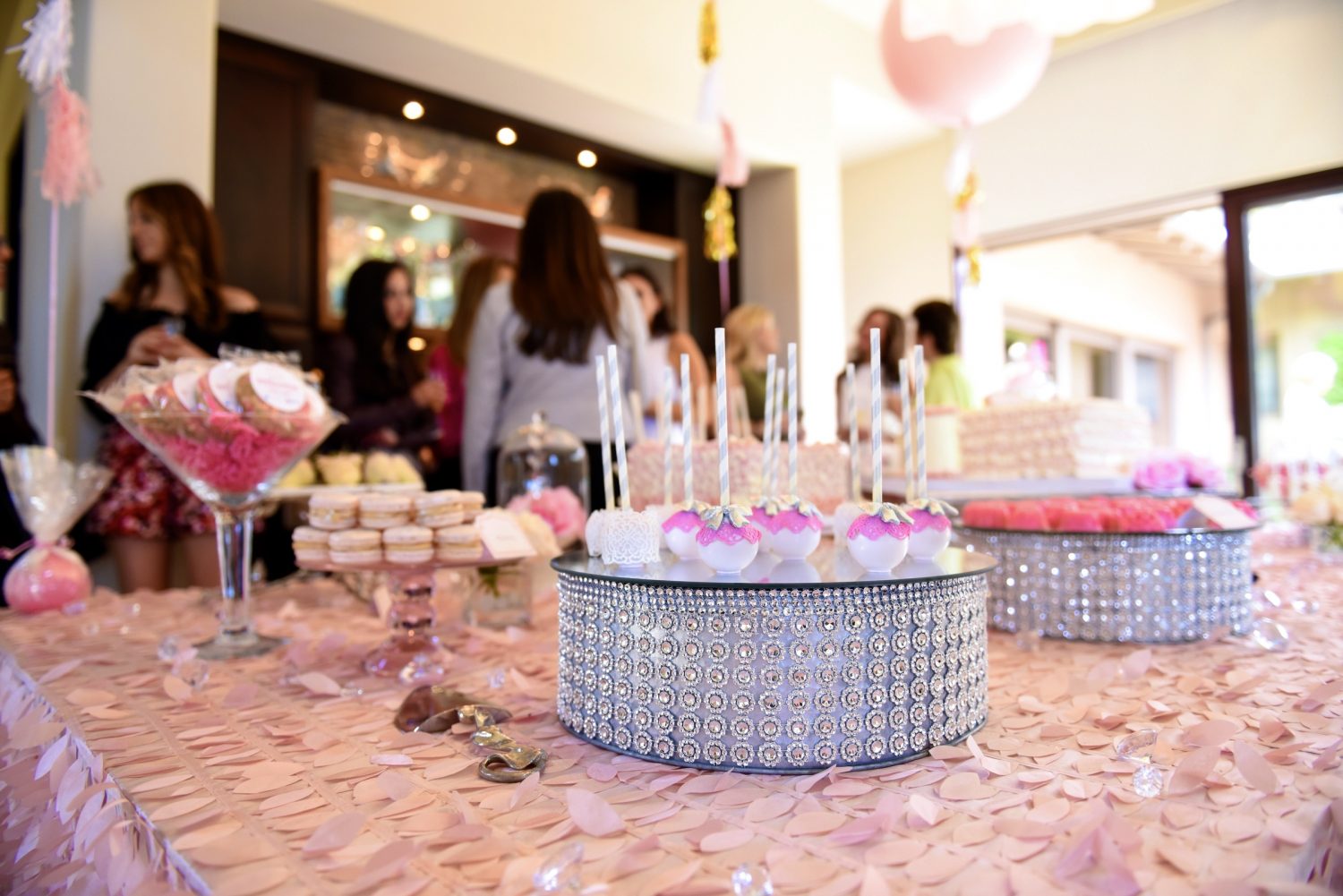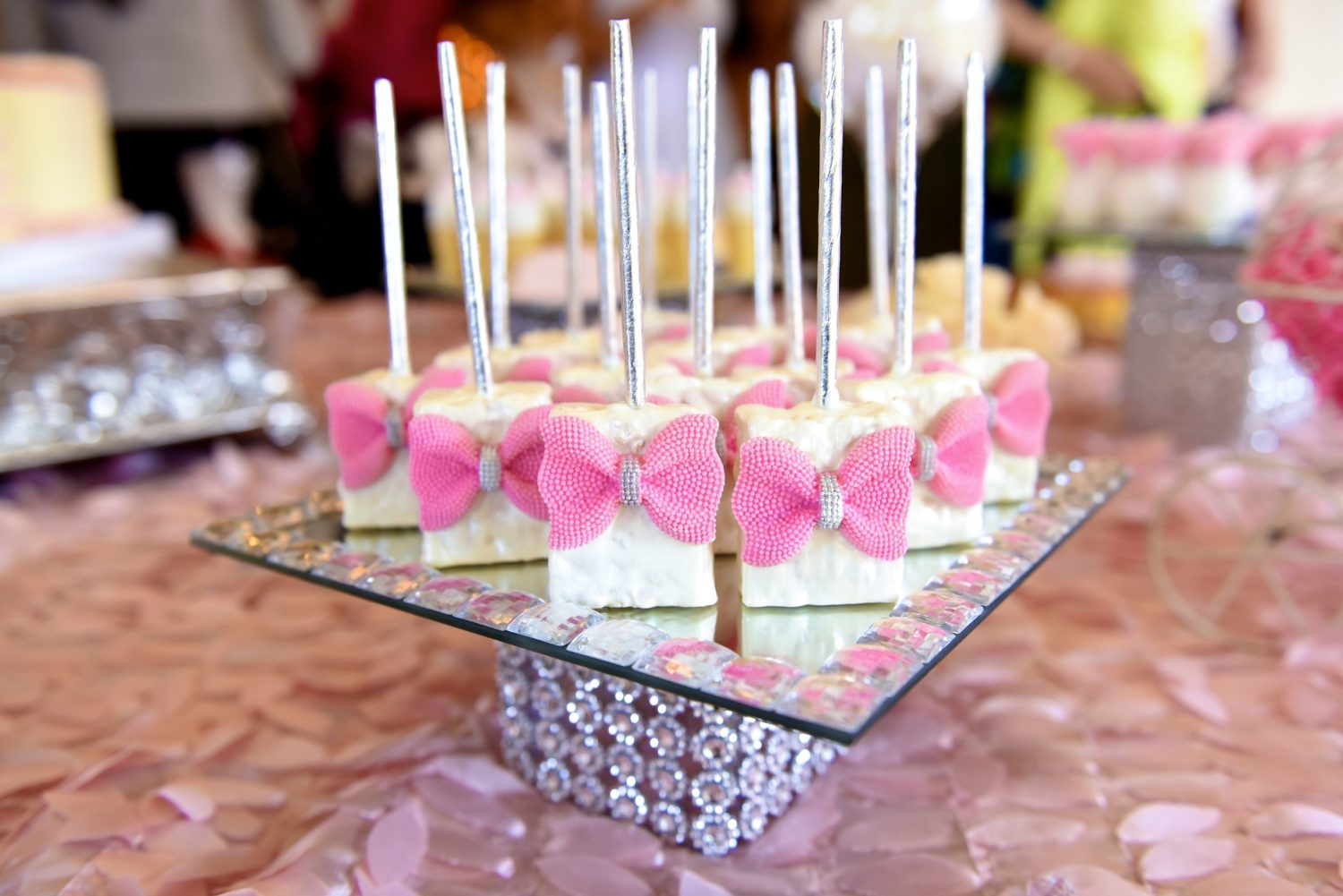 18. Choose Party Favors
Last but not least, don't forget about your girl baby shower party favors. This is something cute that your guests can take with them after the party and enjoy at a later time. Party favors don't have to be edible, but it's always appreciated.  For my baby shower, we had cookies made in the shape and design of a baby girl's dress. This is the same dress that appeared on the invitations and as the cake.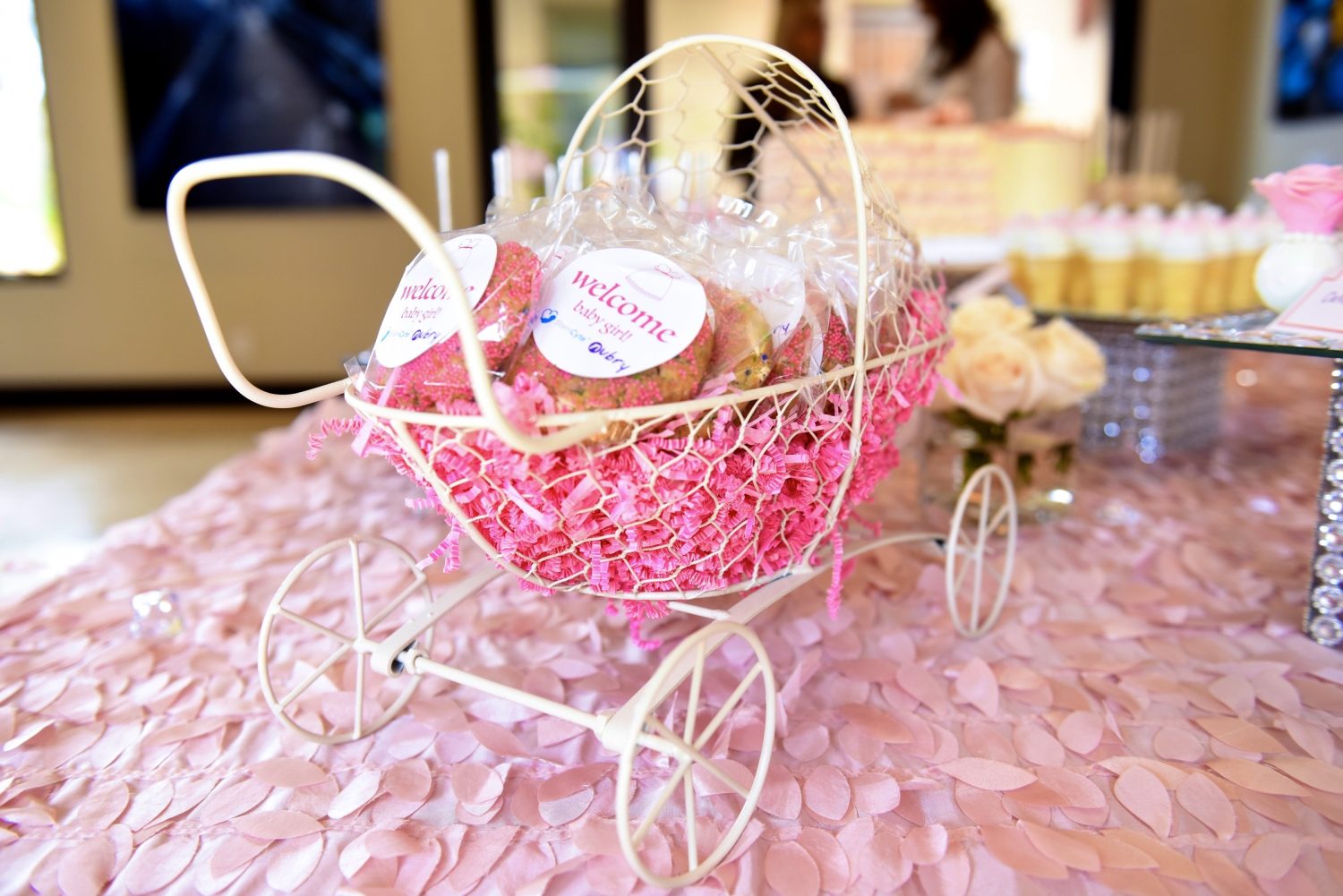 For more mommy-to-be tips and girl baby shower ideas, be sure to follow us on Instagram @nubry and subscribe to our newsletter in the sidebar above.
Save
Save
Save
Save
Save
SaveSave