Royal blue is not only a big spring 2013 trend but also a great nail color for complementing a nautical outfit on a beach day.  Using a turquoise and a royal blue creates a clear blue ocean on your nails.  I like to call this design, "La Jolla by the Cove".  The spot at the top of the nail is like an accessory, yet not overdone.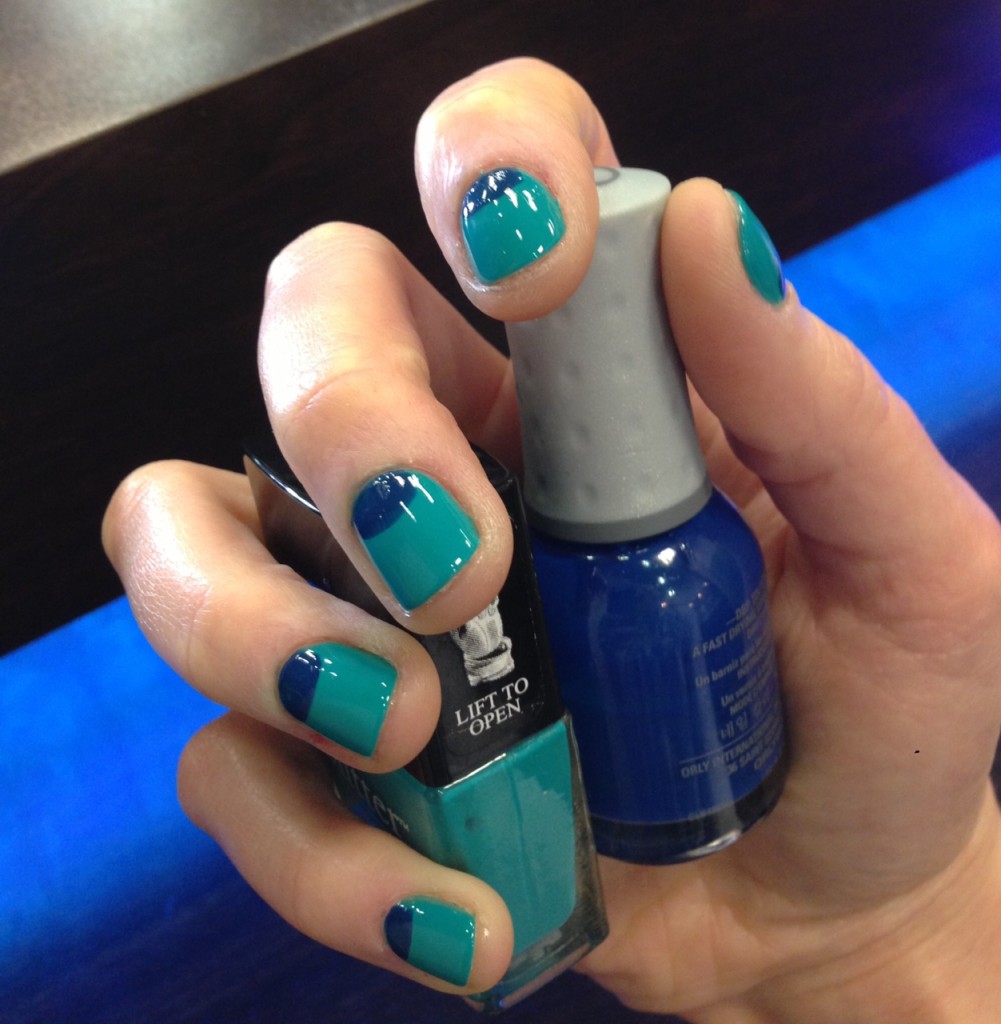 This easy nail polish design uses two colors: Butter Slapper and Orly Shockwave.  The base color is turquoise (Butter Slapper) with the royal blue (Orly Shockwave) painted on afterwards.  To get the spot at the top of the nail, let the polish drip once onto the nail and then spread it out slightly. If you are scared to try this on your own, print this picture and show your manicurist.
This nail polish design is inspired by polka dots, a beach day, or a nautical outfit.  To see more pictures of the outfit that I wore with this nail polish, go here.
Blue Nail Polish For A Nautical Outfit Or Beach Day – "La Jolla By The Cove"