We witnessed the drop waist quite a bit at New York Fashion Week Spring 2014, a trend witnessed during the 1920's, so in anticipation for next season's hottest trend, I'm going to show you how to wear the drop waist dress.
From Carmen Marc Valvo's show to Alexander McQueen's spring 2014 show, drop waist dresses were all over the runways – and we're loving it!  It's so wearable, cute, and nods a reminder to decades past.  The drop waist dress is defined by a form-fitting bodice, followed by an attached skirt that hangs lower at the hip.  The dress can be accented with a big bow, poofy underskirt, necklace collar line, and more…but it's all about the flirty, lower hip skirt!
The drop waist style may not be for all – yet – but seriously, isn't it cute? Below, checkout photos of the drop waist style dress that I wore during New York Fashion Week Spring 2014 shows. I wore this dress to Son Jung Wan's ss14 show.
I paired the turquoise and black printed dress with a pair of cream-colored, patent Valentino Rockstud kitten heels, a pink Chanel wallet, and Antonym earrings and cuff.  What do you think of this popular trend seen by designers for spring 2014 – will you be sporting the drop waist?
_____________________
How To Wear The Drop Waist Dress
 – As Seen At New York Fashion Week Spring 2014 –
SHOP THIS DRESS (similar style): Preorder Simone Rocha Pearl Embellished Neoprene Drop Waist Style Dress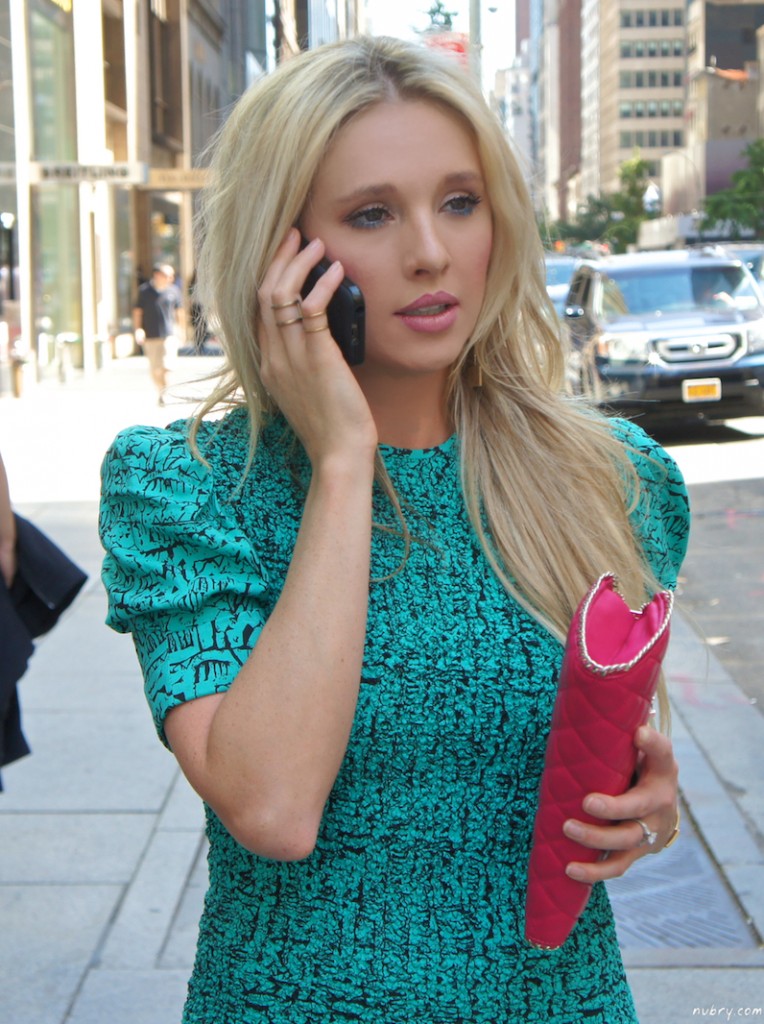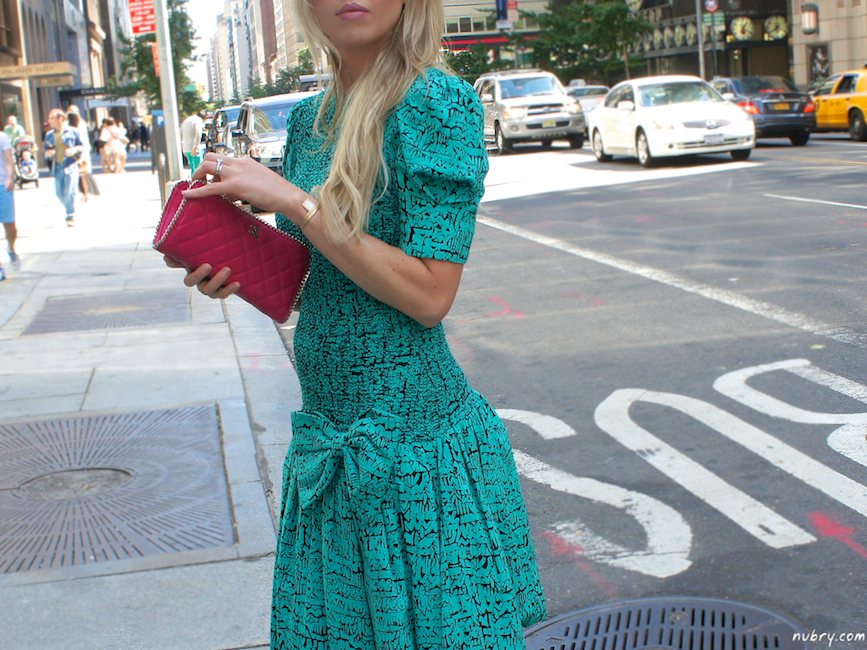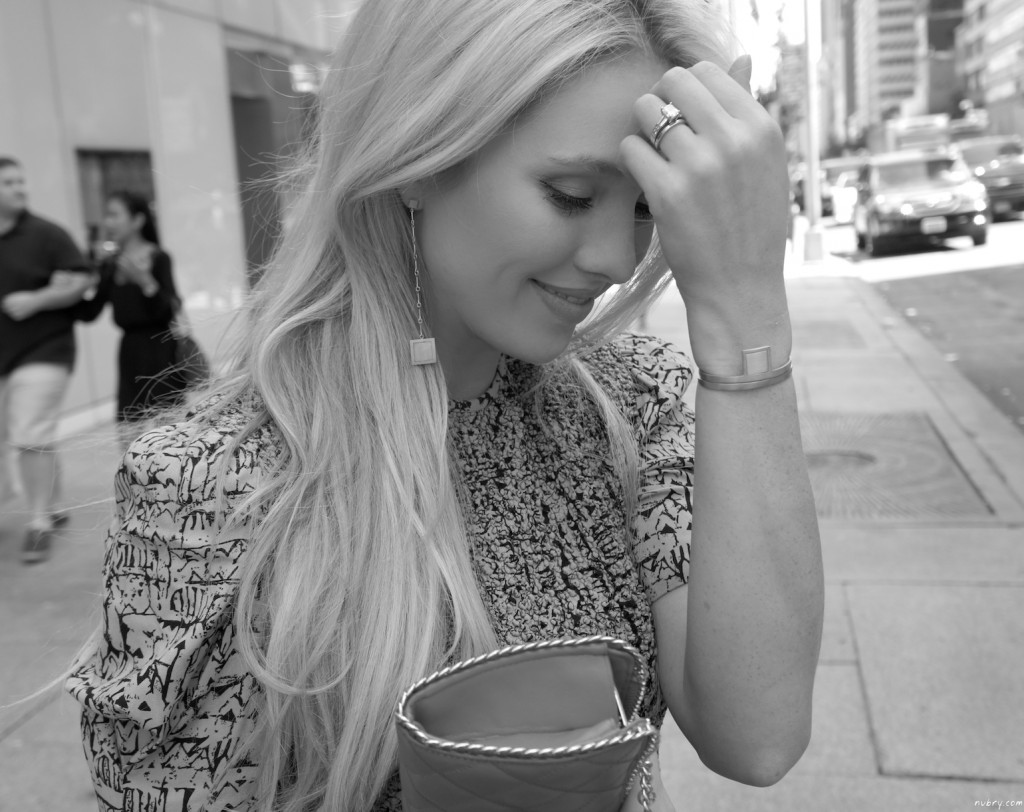 SHOP THIS HEEL (similar): Valentino Rockstud Caged Leather Studded Pumps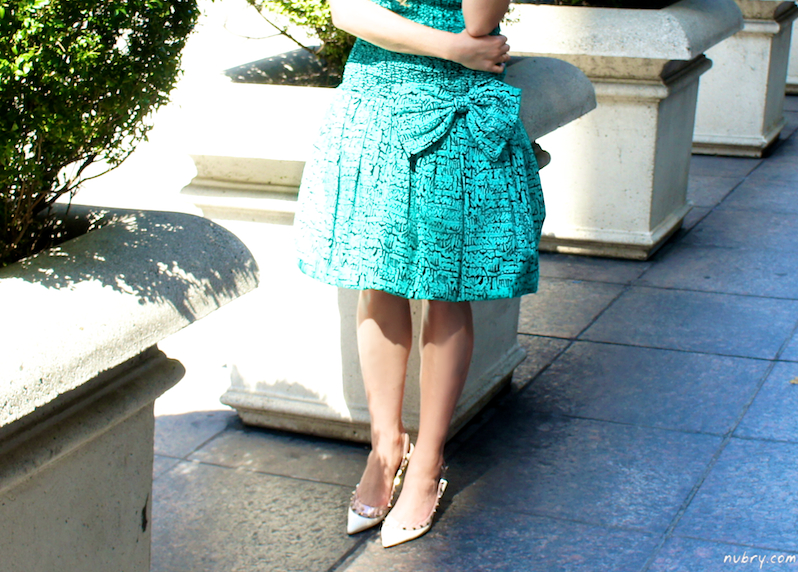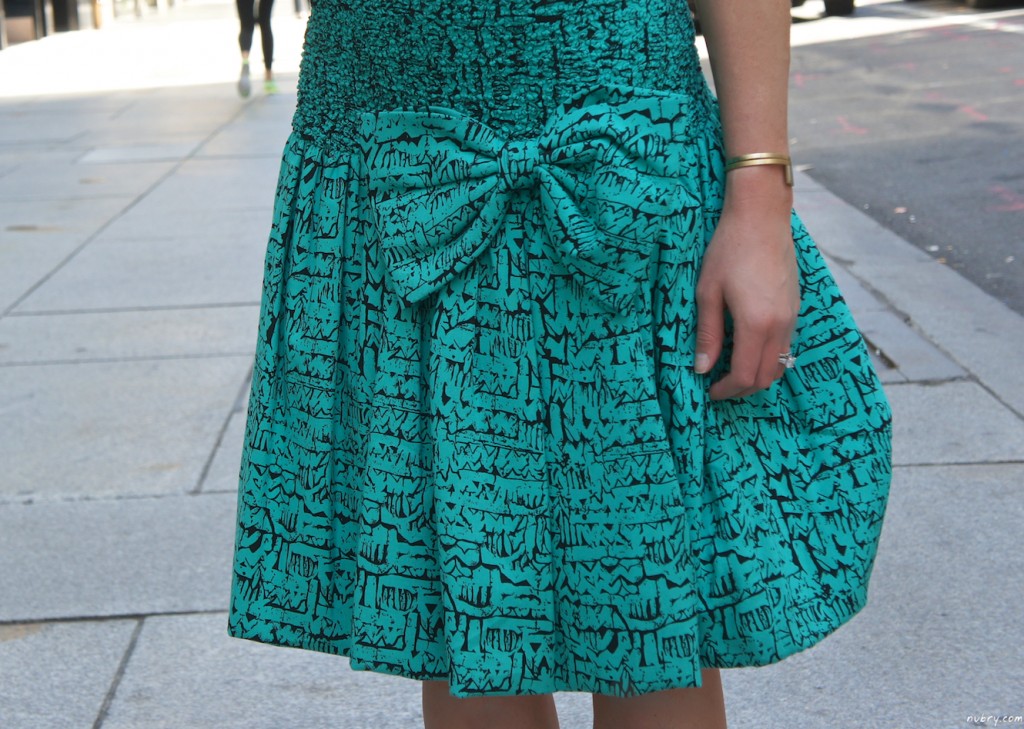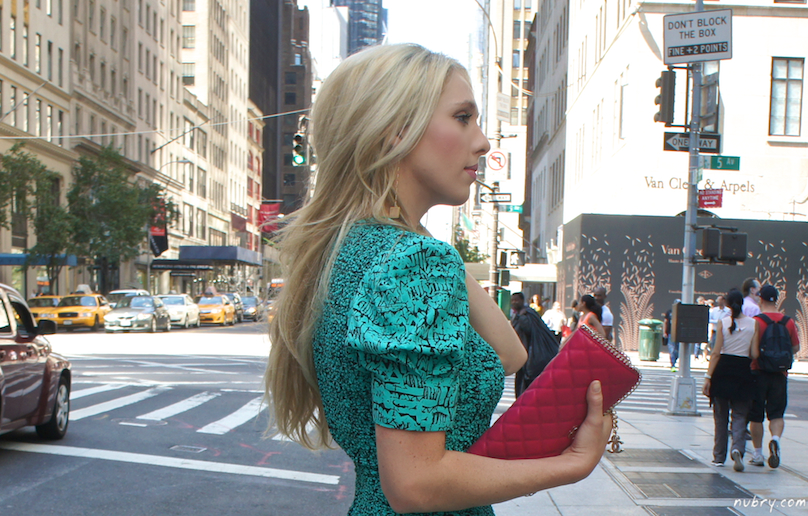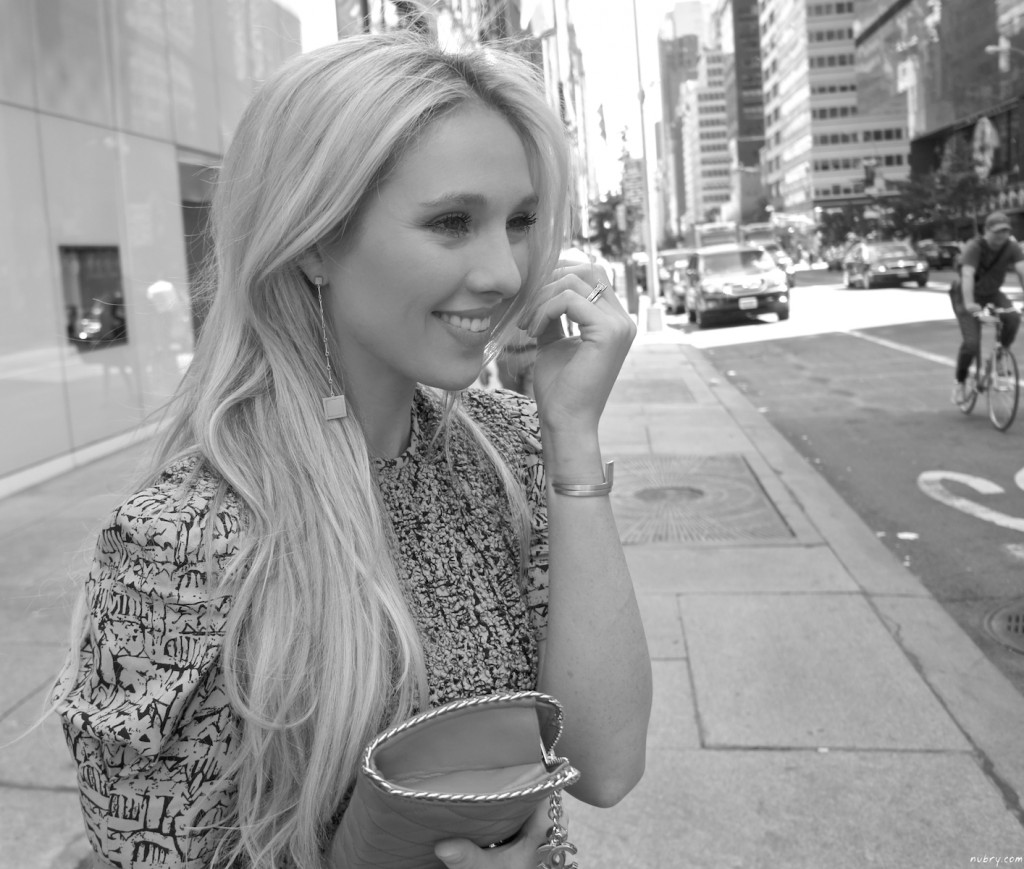 SHOP THIS HEEL (similar): Valentino Rockstud Caged Leather Studded Pumps