A jumper is a great staple for the chilly fall/winter season, especially if it's a high quality jumper that's warm and neutrally colored.  Typically sleeveless, collarless, and worn layered over a blouse, the jumper is the dress of the winter that needs to be in your daily wardrobe rotation.  We love jumpers because they serve as sort of the shell or foundation of your outfit, which means they don't take much thinking, and they go anywhere in style.
The key to wearing a jumper for colder days is by layering underneath with a layering top, a long-sleeved tee shirt, turtleneck or a lightweight sweater.  The rest is simple – add tights, cute shoes, and an overcoat – such as a cape, trench or pea coat.  Ashlee Brooks, Dallas-based designer, makes the "Jan Dress", a very durable, wool jumper that features deep pockets, crew neckline, and a cute, gathered, lightly pleated A-line skirt.  The goes-everywhere jumper is hued in black, making it an easy choice for work or play.
RELATED POST: 3 Ways To Wear A Cape This Season – Your Go To Outer Garment
Below, we show you how to wear a winter-weight jumper.  This outfit is perfect for the holiday season, meeting your boyfriend's parents, and heading to the office during the winter months.  Just make sure to bundle up!
Key Garments:
Ashlee Brooks "Jan" Dress; Ashlee Brooks "Emma" Layering Blouse; Ashlee Brooks "Claire" Cape
Accessories:
Chanel Necklace; Marc By Marc Jacobs Kitty Flats; Betsey Johnson Belt; Dannijo Stingray Cuff
SHOP THIS DRESS: Ashlee Brooks Collection Jan Dress – Wool Jumper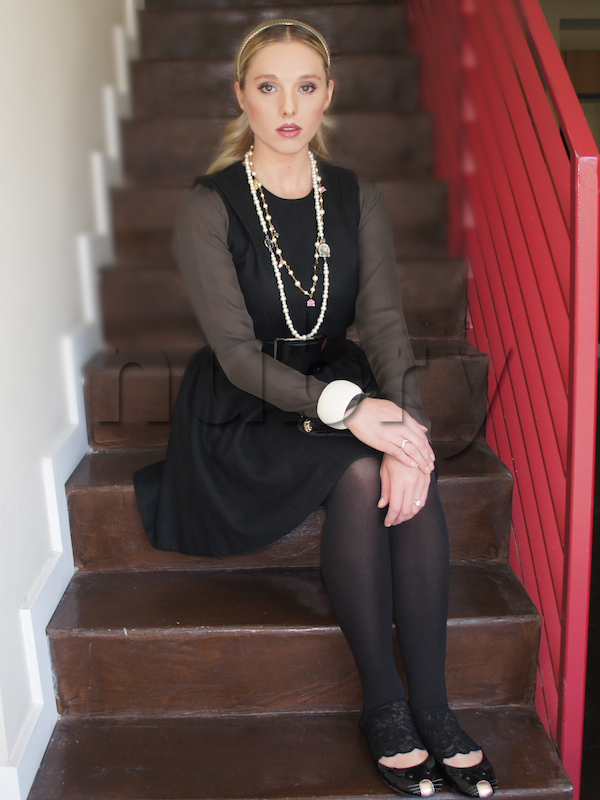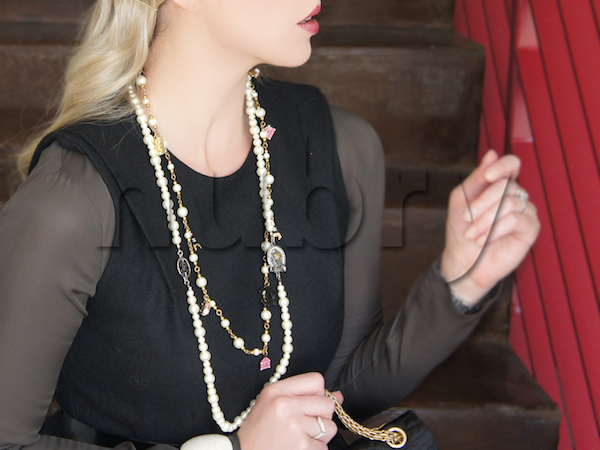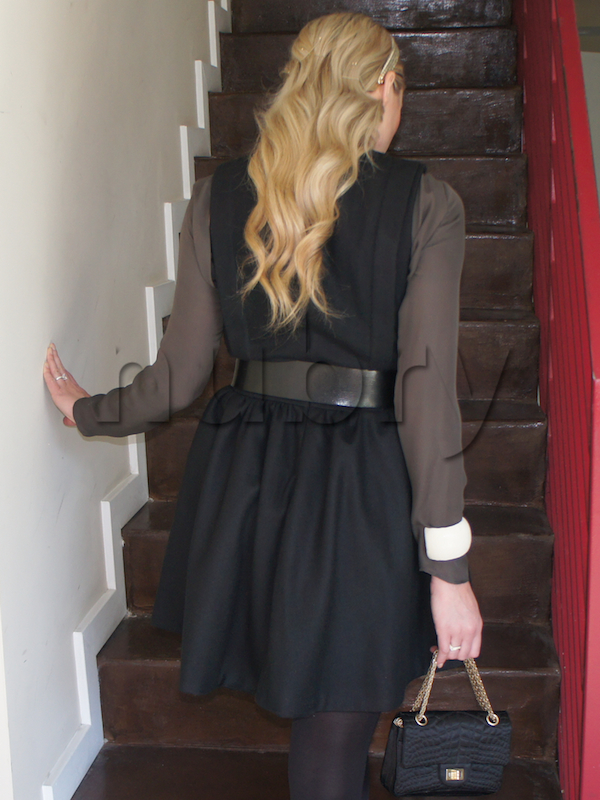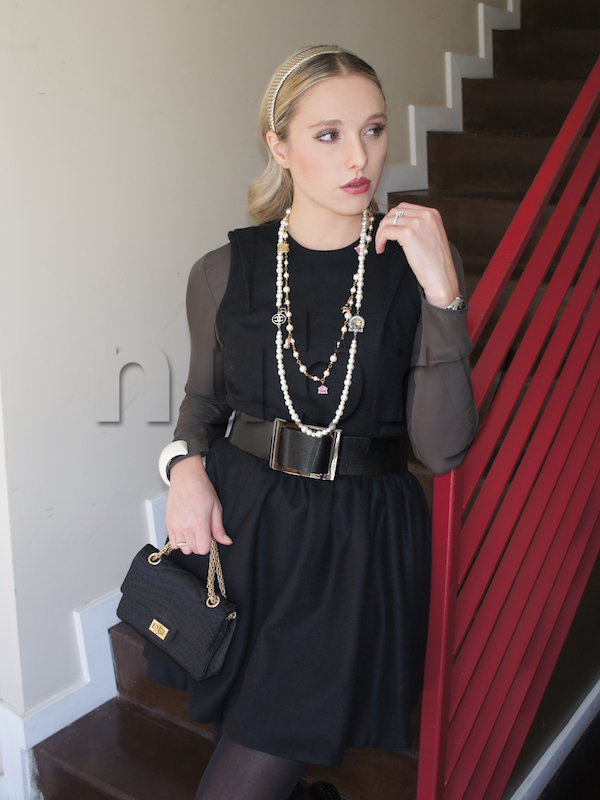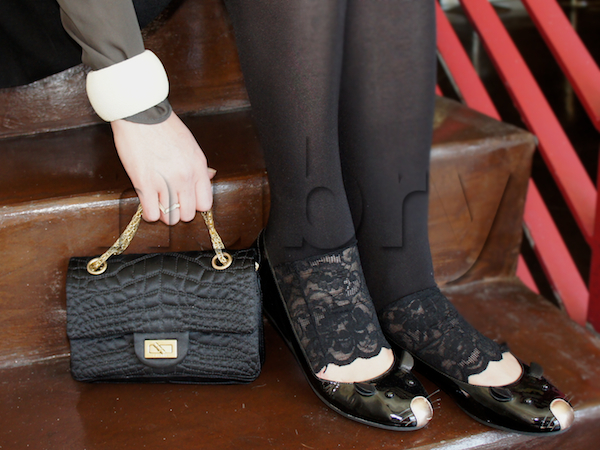 SHOP THIS BLOUSE: Ashlee Brooks Emma Layering Blouse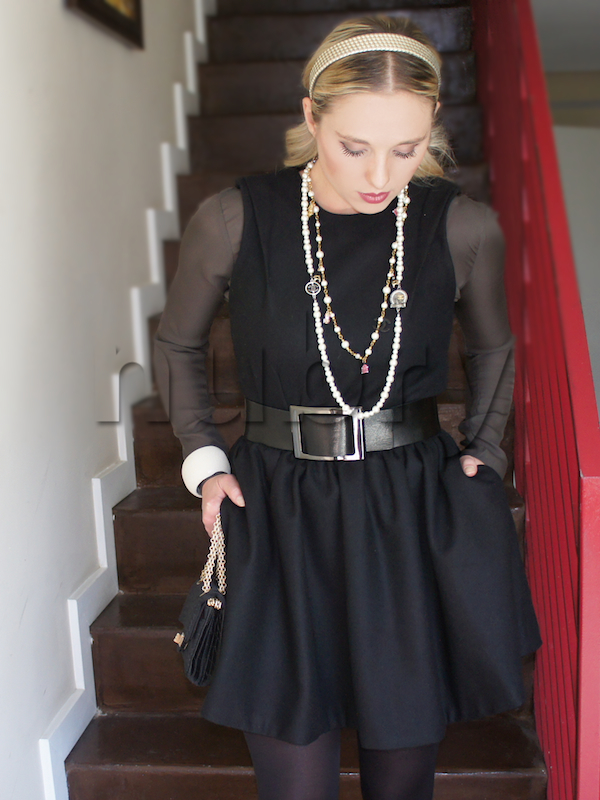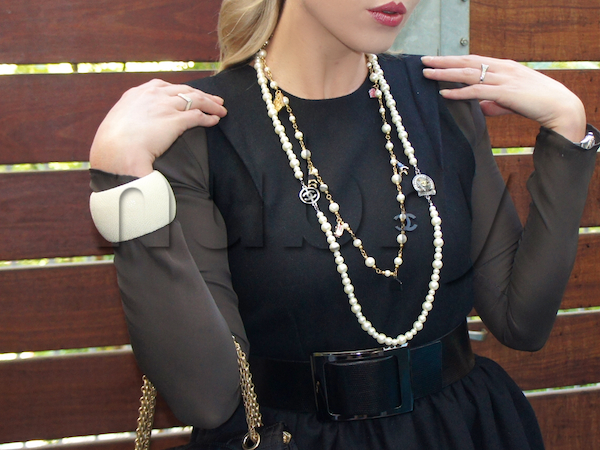 SHOP THIS CAPE: Ashlee Brooks Collection Claire Cape