New York Fashion Week Spring 2015 was all about the menswear inspired fashion trend and showed off some pretty amazing "borrowed from the boys" clothing from pinstripes, blazers, and loafers to oxfords and tailored trousers.  Well, the time old question, "how to wear masculine pieces in a chic and feminine way" is going to be answered here! Put a sexy spin on a tailored skirt suit with a boyfriend blazer, size up on a pair of masculine trousers and pair with a fitted button down and waist belt, throw on a leather moto jacket over a girly dress, or glam up a tuxedo inspired suit with a pair of #GirlBoss stilettos. Stuart Weitzman says "man up" this spring 2015!
To find out more about the menswear inspired fashion trend and more "borrowed from the boys" style ideas, see below. We'll show you how to make the masculine spring 2015 fashion trend feminine and stylish.
How To Wear The Menswear Inspired Fashion Trend
Tip #1: Wear a Waist Belt
Instead of letting a masculine outfit swamp you, add a waist belt to accentuate your feminine figure.  When wear oversized trousers, a waist belt will cinch your look adding ladylike appeal.  Finish off the look with a classic pair of high heels.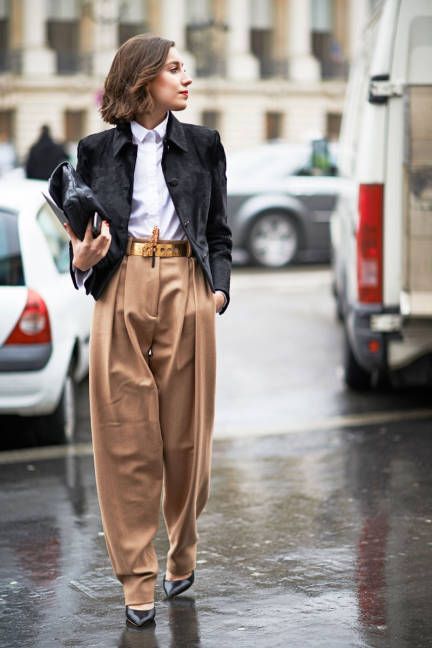 Tip #2: Choose Colors
While there's nothing wrong with wearing masculine clothing in neutral colors, pastel colors will instantly add girl appeal. A fitted shirt and some skinny jeans will instantly be more wearable to girly girls if they choose to buy in pastel colors. You could even try matching colors if you're feeling adventurous!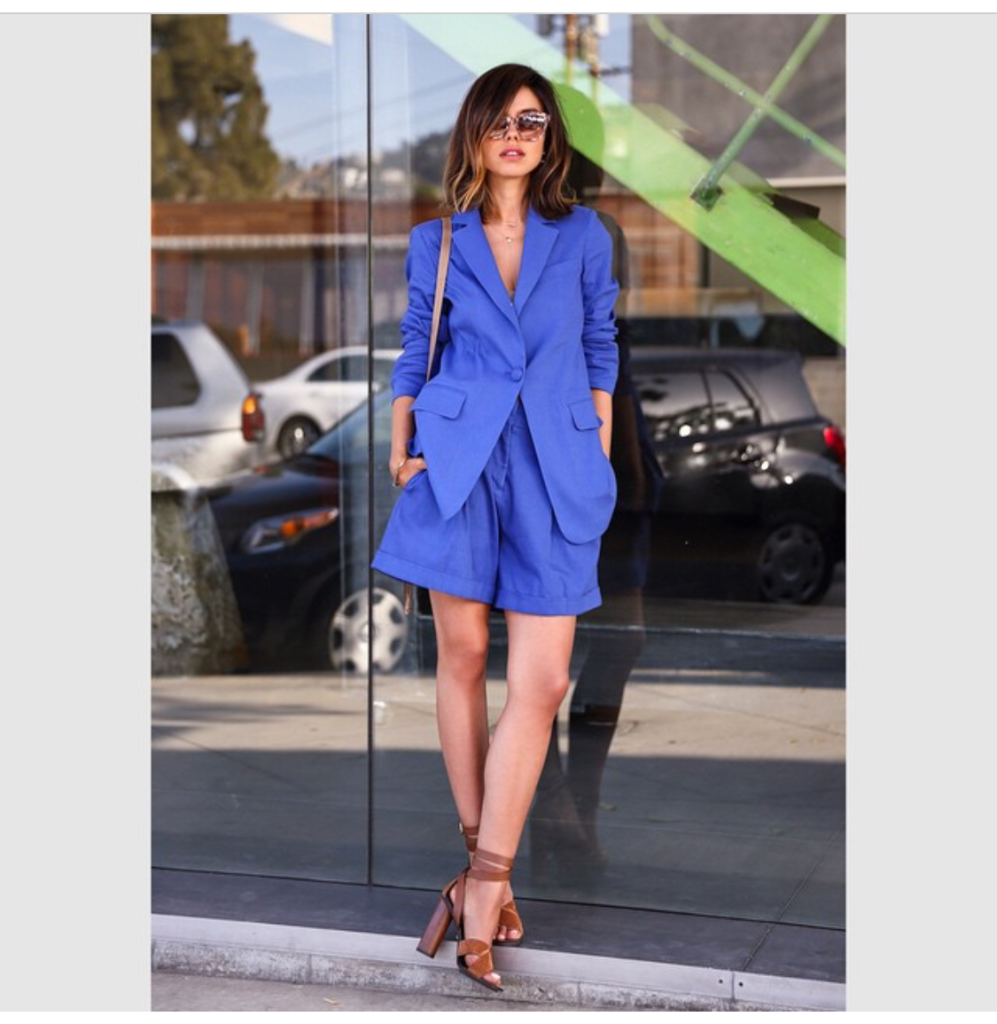 Tip #3: Balance Out the Look with Accessories
Wear something loose with something tighter or low-cut to keep your menswear inspired look balanced. Your accessories can really help balance a masculine look by opting for a clutch bag, oversized sunglasses, and other feminine accessories.  If you are wearing a girly dress, pair it with masculine accessories like a baseball cap, men's watches, and/or cool sneakers. Use your imagination to create a look that feels balanced to you!  If you're looking for a more laid back look, you can opt for a pair of slacks and a sweatshirt; however, we recommend taking time to style your hair and makeup, as opposed to the bedhead look, so you don't look like you rolled out of bed and simply picked up something off the floor!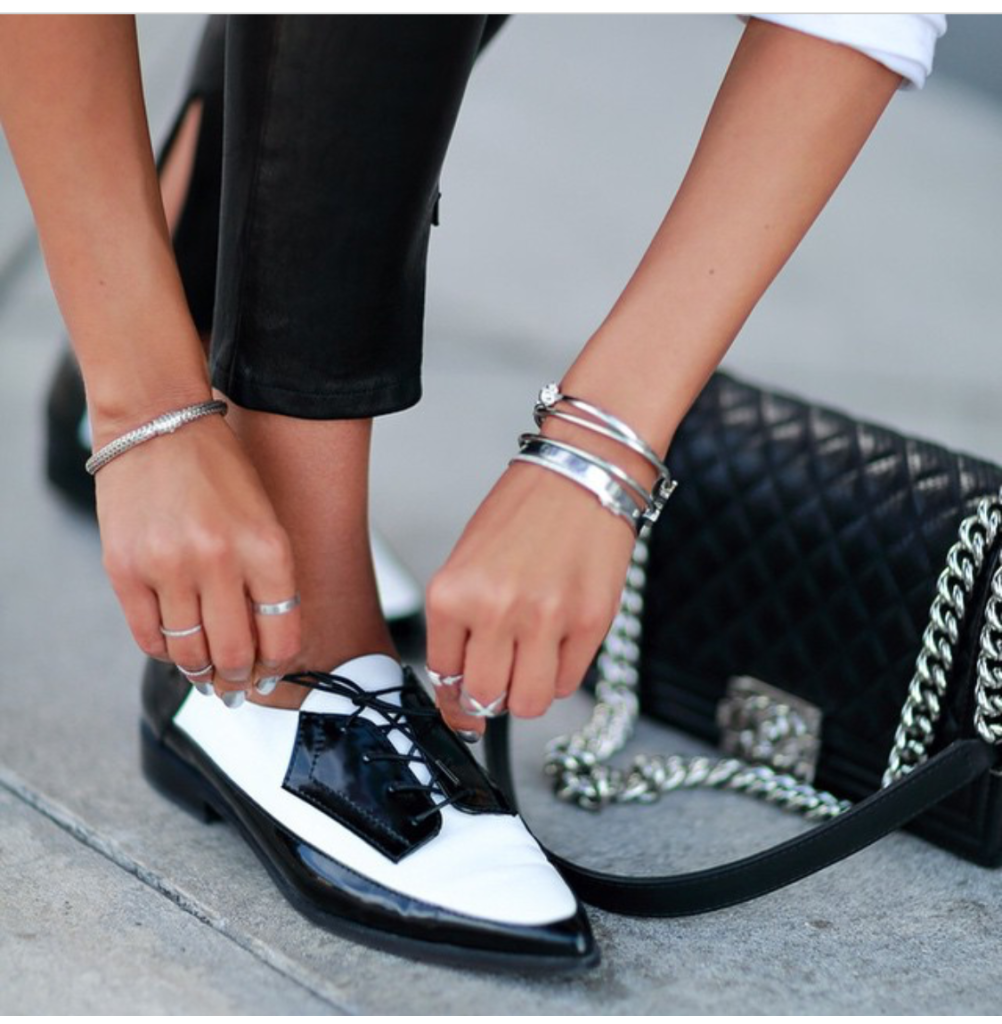 Tip #4: Throw on a Masculine Blazer
Wearing a nice dress and some heels can look fantastic, but it's also another fab opportunity to play with masculine pieces. Just throw on a masculine jacket and you're good to go! This could be a blazer, an oversized denim jacket, or even a leather jacket.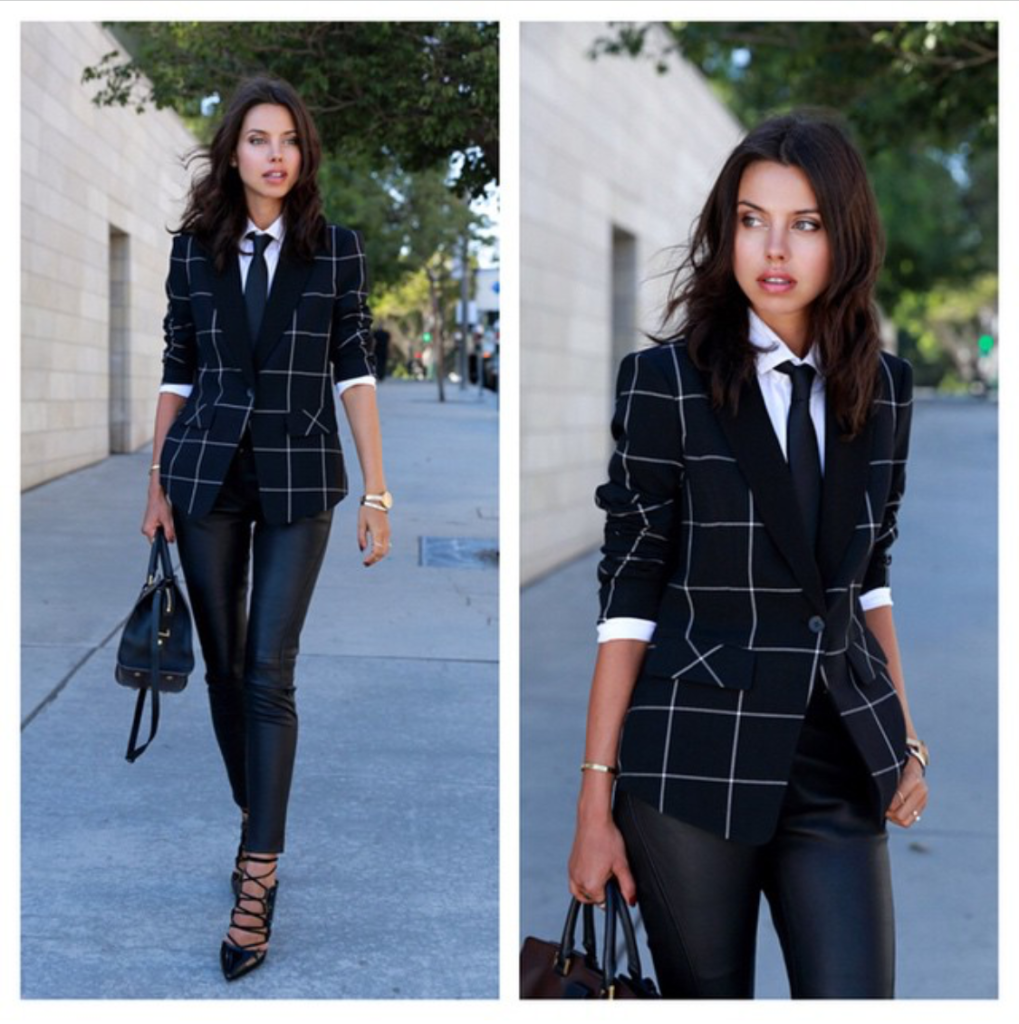 Tip #5: Accessorize With Embellished Accents
Metallic accents are great for edging up an outfit and making just about anything masculine look a little dressier and more feminine.  If you can include metallic or embellished accents with your masculine pieces, they won't look so intimidating to wear! try wearing a full matching pant suit with metallic accents to a party rather than a regular dress. You'll definitely stand out in the crowd!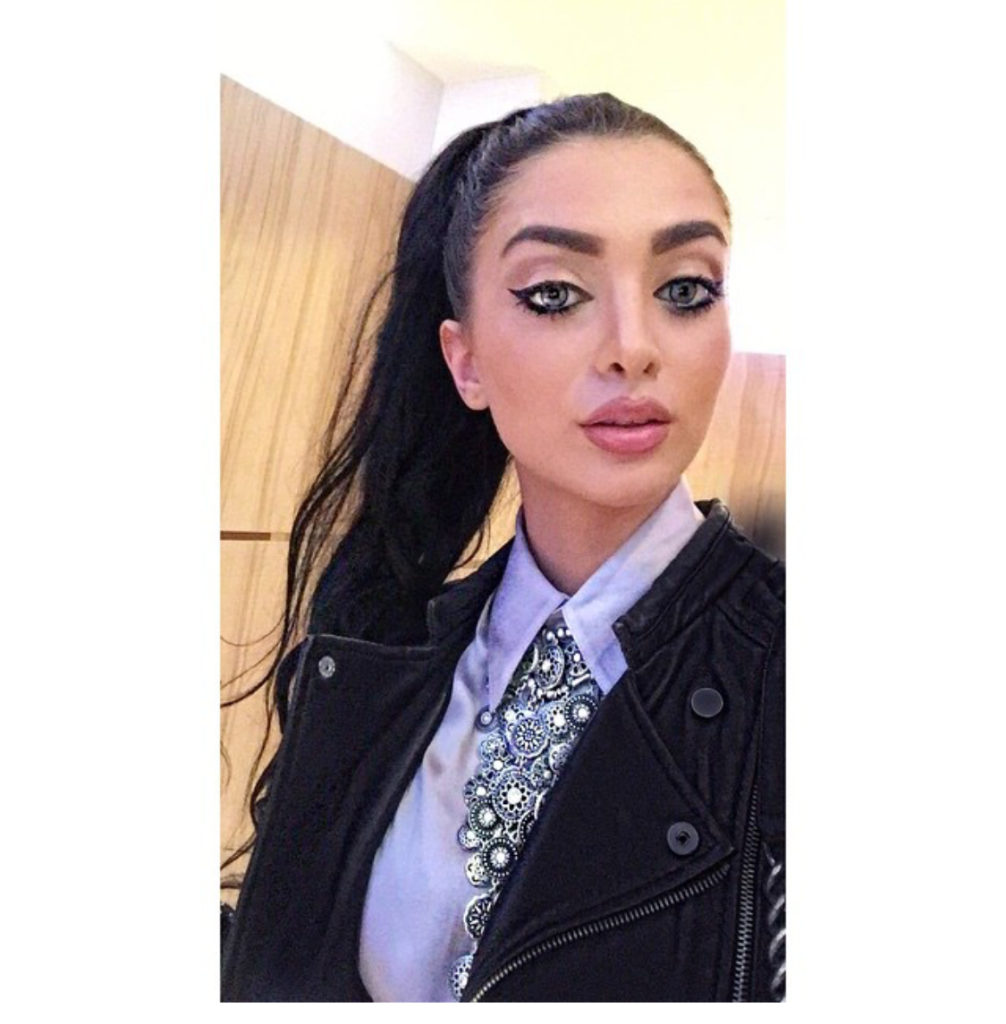 Tip #6: Wear High Heels
A pair of high stilettos worn with an androgynous tuxedo pant suit is extremely feminine! We think of #GirlBoss!! Accessorizing with an embellished clutch and sleek, well-groomed hair style is a showstopping look.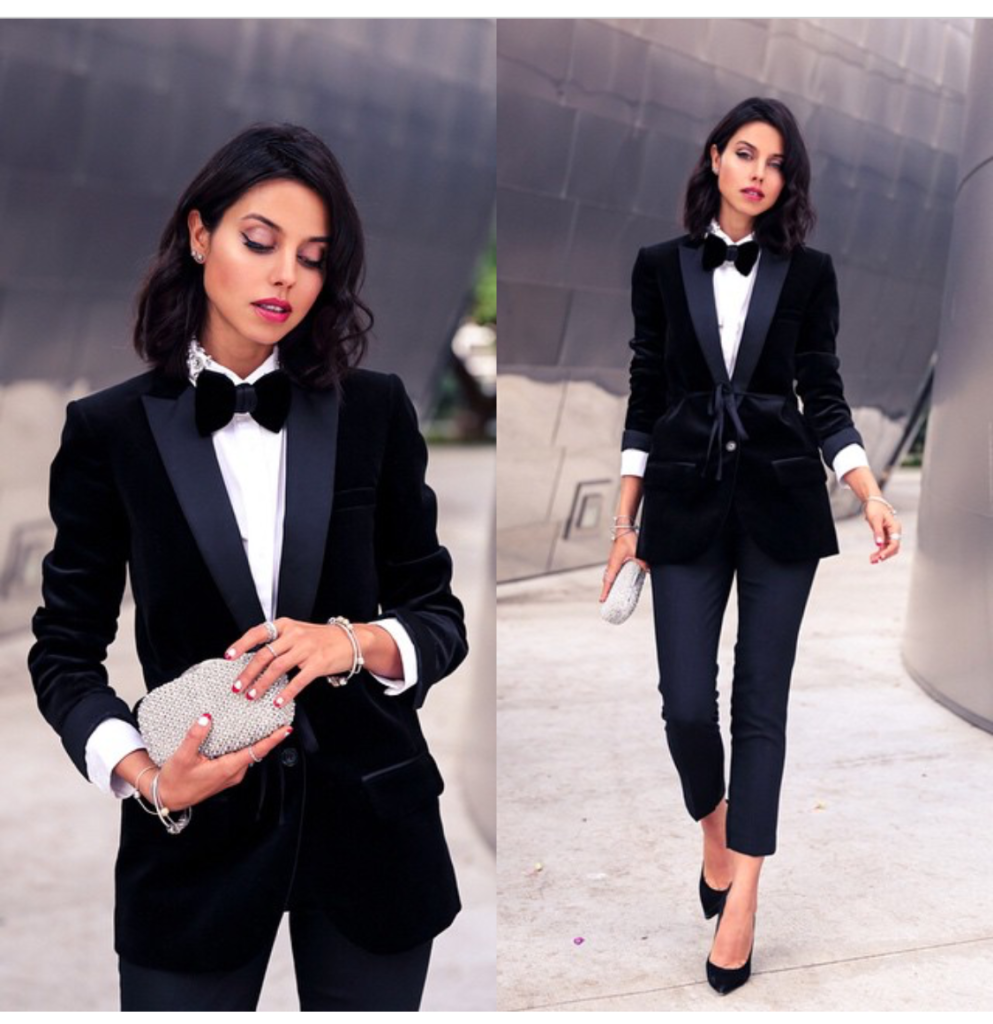 SHOP BLAZERS:
[show_shopthepost_widget id="697948″]
Tip #7: Wear Loafers On The Reg
We love menswear inspired loafers or two tone black and white oxfords for day because they're just so cool! They go with everything too, from destroyed skinny jeans and sweaters to cute skirts with tanks.  Sincerely Jules went the casual route and glammed up her masculine daytime look with an embellished collar.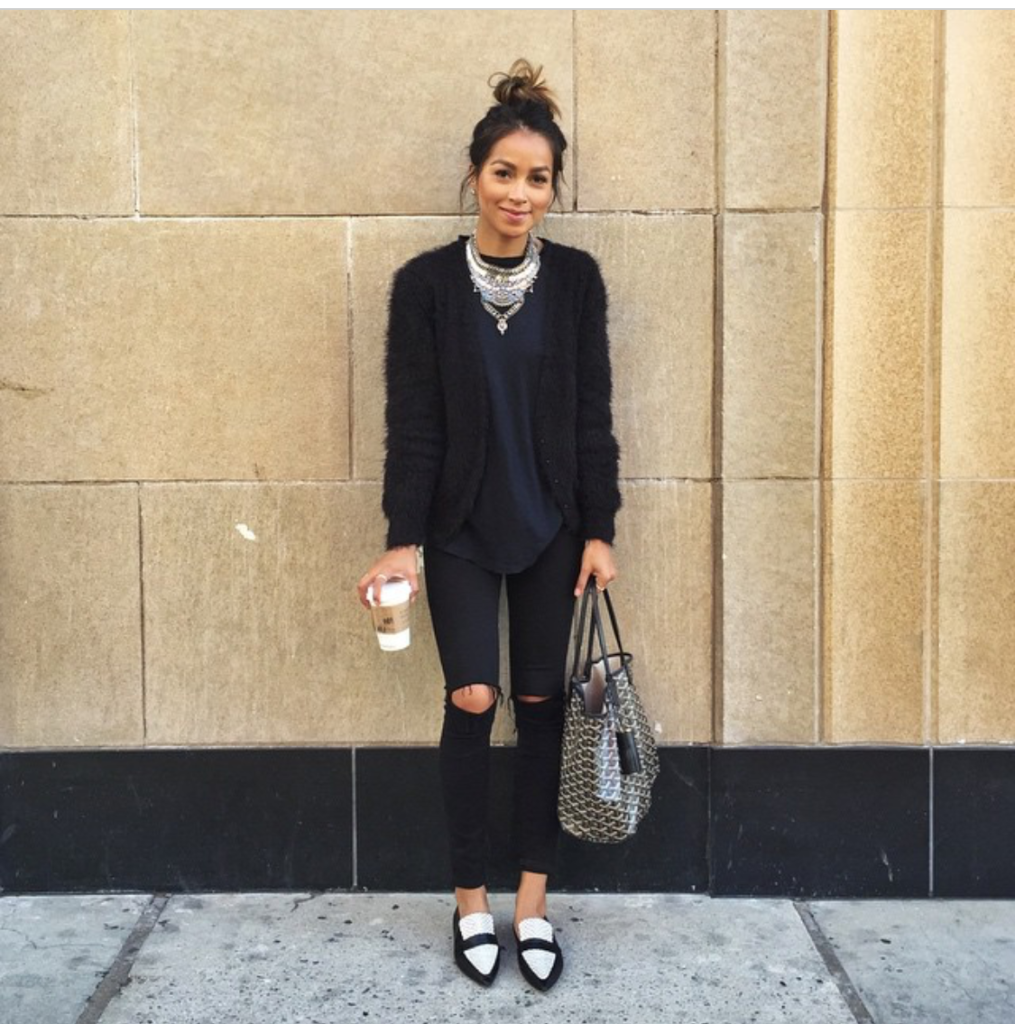 SHOP LOAFERS
[show_shopthepost_widget id="697908″]
Are you ready to try out the masculine inspired fashion trend? For more fashion trends and style tips, be sure to subscribe to our newsletter in the sidebar above.