When it comes to holiday entertaining, you don't have to be Martha Stewart. Although, wouldn't that be amazing?!
We've got some no-brainer ways to take everyday holiday stuff to the next level. Read on for our holiday entertaining hacks that will make your holiday more festive. Seriously, you need these hacks in your life!
And be sure to watch our actually good holiday gift ideas.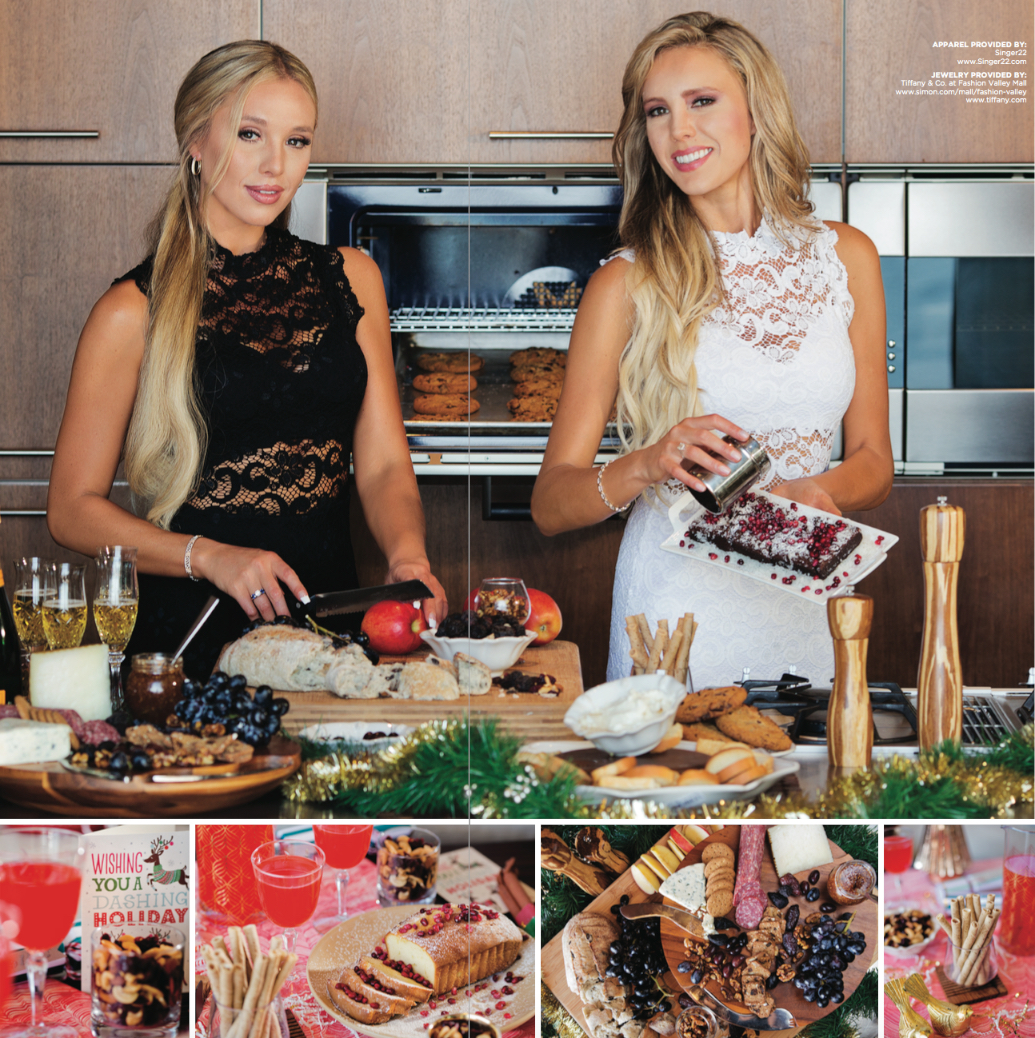 Last Minute Holiday Entertaining Hacks
Add pomegranates and powdered sugar to pound cake or brownie cake for extra pizazz
Slice bread or pound cake in triangles rather than squares
Serve baguette slices with goat cheese and honey
Serve spiked cider in a mason jar. Garnish with round apple slices and cinnamon sticks.
Match cocktails or punch to your décor (see below for colorful cocktail recipes).
Showcase individual wild flowers in small little antique vases placed throughout your home.
Make one item, like candied almonds or pumpkin seeds, which will make your house smell so nice (recipe below).
Homemade potpourri is also a lovely way to make your house smell like the holidays without having to cook a single thing (directions below).
Candied Almonds Recipe
Because they're easy to make and make the house smell ahhhh-mazing!

Time: 35 minutes
Ingredients:
½ cup water
1 cup white sugar
1 tbsp. ground cinnamon
2 cups whole almonds
Directions:
Combine the water, sugar, and cinnamon in a saucepan over medium heat and bring to a boil.
Add the almonds. Cook and stir the mixture until the liquid evaporates and leaves a syrup-like coating on the almonds
Pour the almonds onto a baking sheet lined with waxed paper. Separate almonds using a fork.
Allow to cool for 15 minutes
DIY Homemade Potpourri
Also makes the house smell amazing!
Ingredients:
1 1/2 cups fresh cranberries
3 tangerines, halved
3 whole cinnamon sticks
2 star anise for a strong black licorice smell (optional)
1 teaspoon whole cloves
1 inch piece fresh ginger
1 vanilla bean + 1 tbsp. vanilla extract
1 small branch fresh pine
1 cup apple cider, pomegranate or cranberry juice
Water
Directions:
Combine all the ingredients in a medium size saucepot. Fill the pot with water until it reaches 3/4 the way full. Place the pot on the stove and bring to a gentle boil. Reduce the heat to a simmer, adding more water as needed.
Let it simmer for close to 4 hours and then let it cool overnight and simmer again the next day. Just be sure to keep adding more water.
SaveSave
SaveSave
SaveSave