Valentine's Day is this weekend gents…the pressure is on!  What thoughtful Valentine's Day gifts for her should you get that will be memorable AND big enough so that she won't think you're a cheapo?  What should you do other than dinner, chocolate covered strawberries, and champagne?  Are chocolate kisses and iced cookies cliché? Fret not, as we answer all of these questions and more below and show you 11 thoughtful Valentine's Day gifts for her.  From DIY Valentine's treats to Valentine's Day splurges, get inspired to give her a memorable V-Day gift she won't ever forget!  Our thoughtful Valentine's Day gifts for her were recently featured on Fox 5 News San Diego.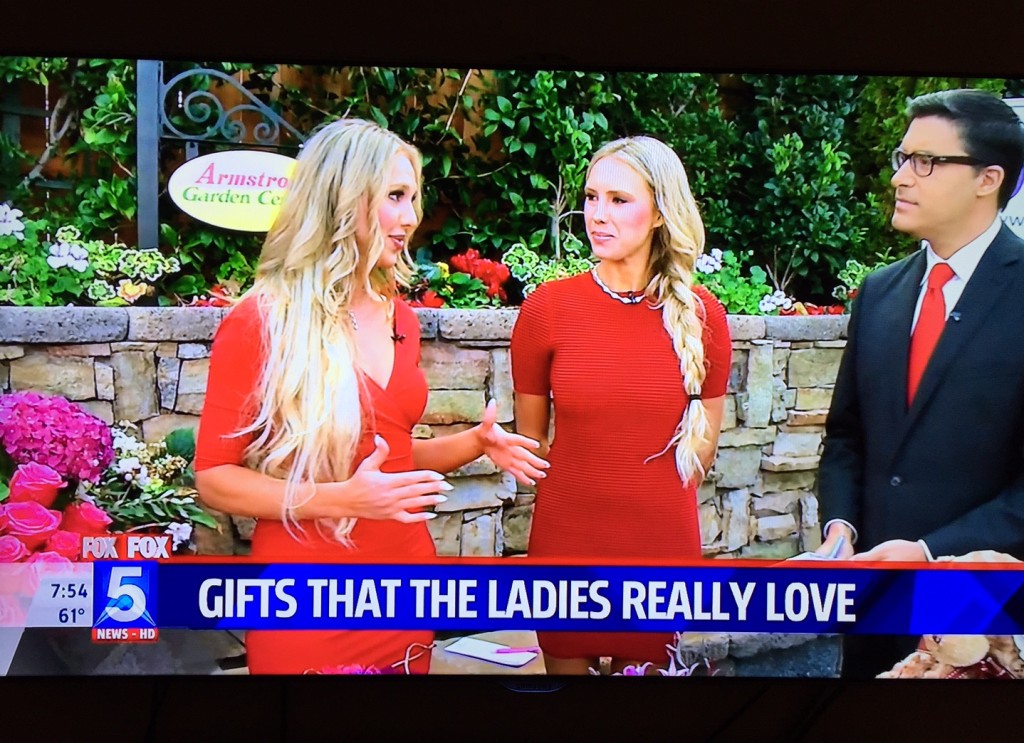 Britt and Gretchen's Jewelry from CJ Charles Jewelers La Jolla
SHOP Red Dresses <$100 for Valentine's Day
Hair by: Connie Novello
Clip-ins: Bellami Hair (Use Discount Code: Nubry)
Photo Credit: Kara Roudenbush
Floral Arrangements: Bloomers Flowers La Jolla |  7520 Eads Ave, La Jolla, CA 92037 | Call 8584543913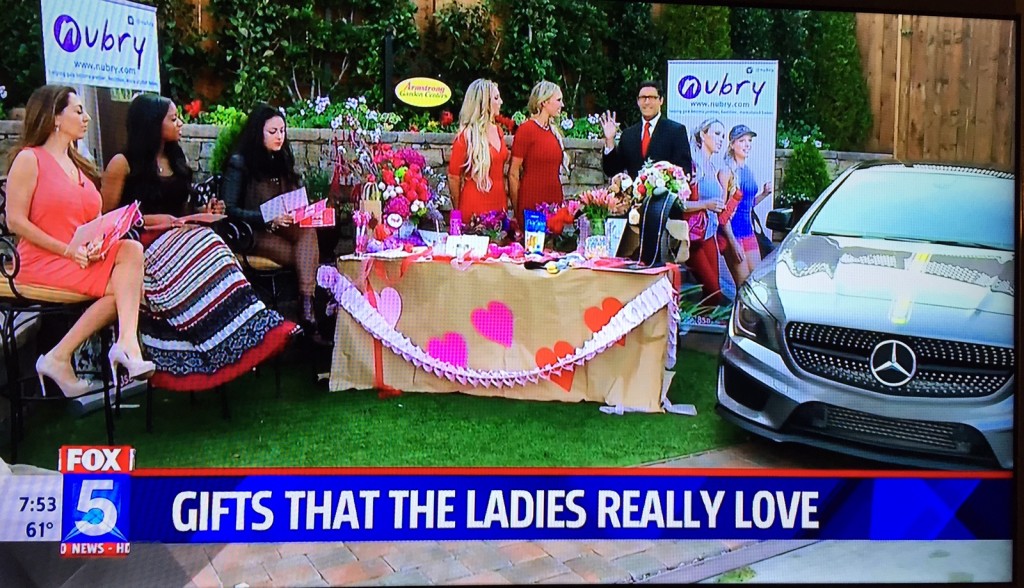 11 Thoughtful Valentine's Day Gifts For Her
1. Sunset Valentine's Day Date
Watch the sunset and bring a few gifts with you to capture the experience. Hi Sweetheart Boutique in La Jolla has great Valentine's Day gifts including a "Surprise Ball" — an adorable ball that she can unravel unveiling small gifts, notes and candy. Also buy pink sparklers at Hi Sweetheart Boutique and you will be ready for a picnic or sunset date in the outdoors. Don't forget a bottle of wine or champagne!  Shop Valentine's Day Gifts at Hi Sweetheart or visit store at 7920 Ivanhoe Avenue, La Jolla, CA 92037 | Call: (858) 729-1985
2. Cookies and Milk
Valentine's day cookies served with milk in a mason jar with a red or pink straw will make her smile, especially if it's for breakfast or a Saturday snack. Serve the cookies on a special cookie tray that she can use as a key or change tray in the future. Shop Valentine's Day Gifts at Hi Sweetheart or visit boutique on 7920 Ivanhoe Avenue, La Jolla, CA 92037 | Call: (858) 729-1985
3. Sporty Scarf
The lululemon "Vinyasa" scarf is an amazing infinity scarf for workouts, casual wear and chilly evenings out for dinner. See a video that shows 10 ways to wear the vinyasa scarf.
SHOP lululemon Vinyasa Scarf – $48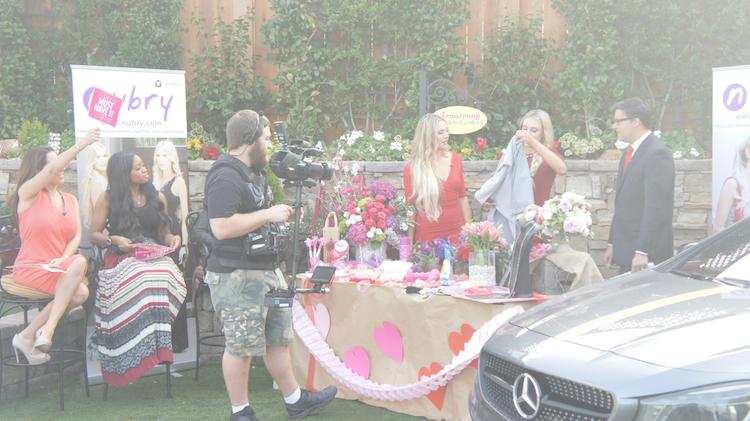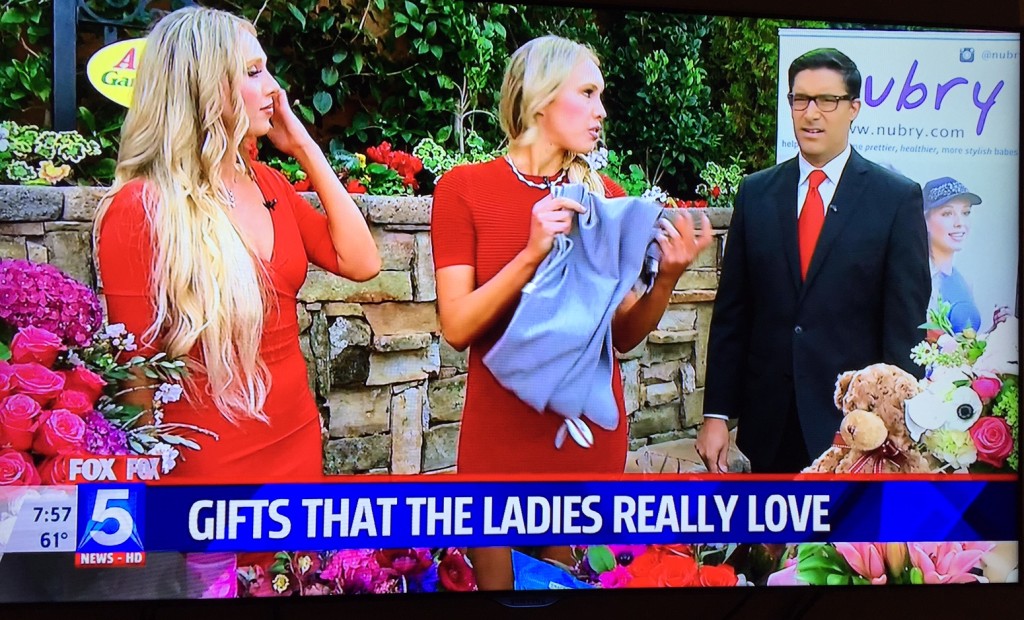 4. Anti-Aging Gift
Don't get your wife a membership to a gym, because that could send the wrong message.  However, a Valentine's Day package including personal training, anti-aging, and B12 "Rockstar" shots will be a well received gift.  Call the La Jolla Wellness Studio to schedule at (858)-444-0340.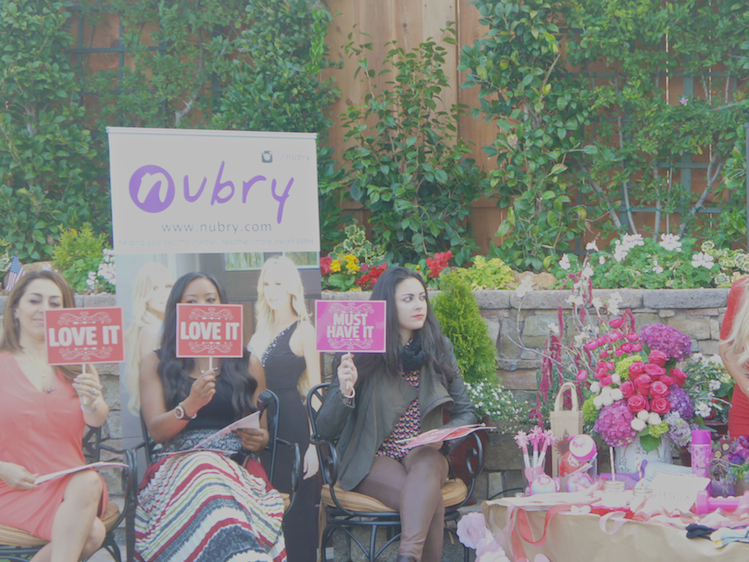 5. Teddy Bear and Valentine's Day Flowers
You can never go wrong with a beautiful flower arrangement and an adorable teddy! Shop for flowers at Bloomers Flowerst | 7520 Eads Ave, La Jolla, CA 92037 | 8584543913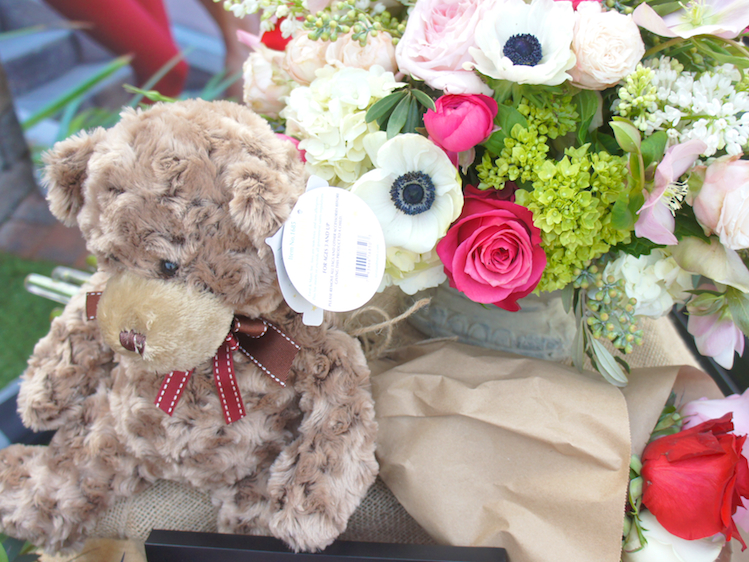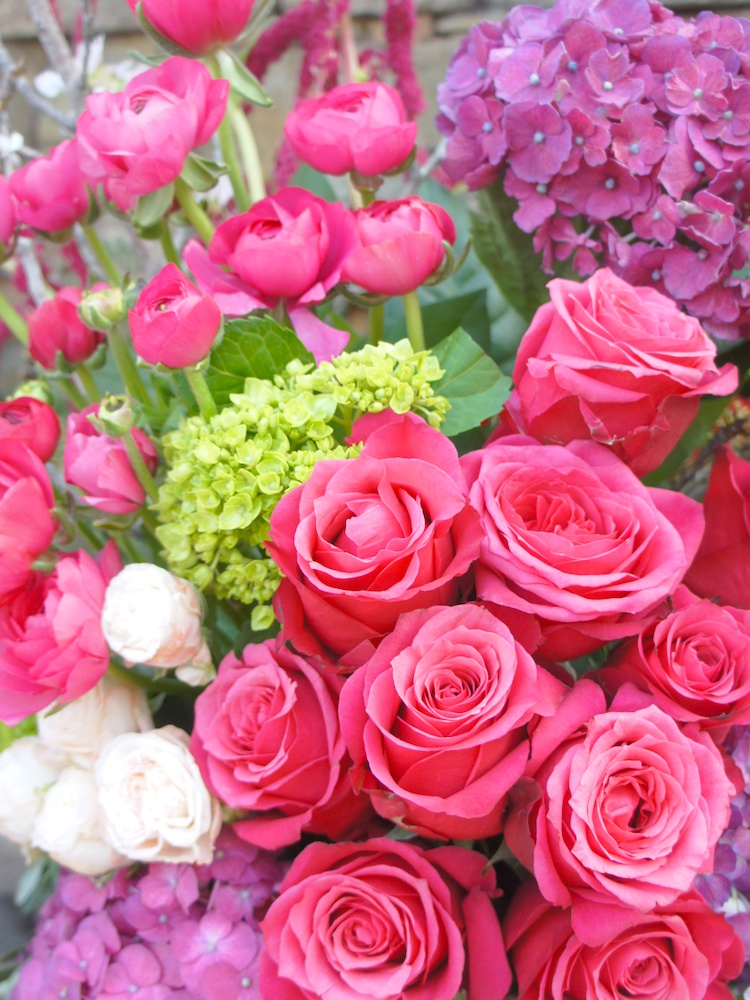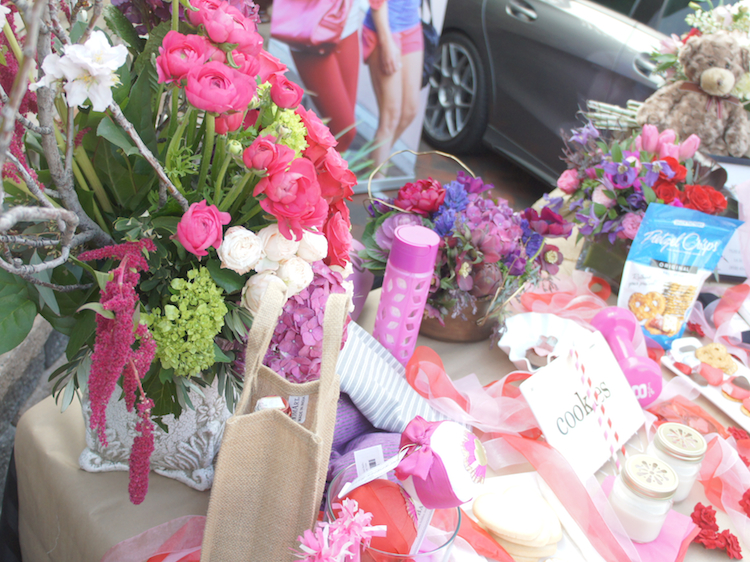 6. DIY Valentine's Day Treats
Take a Pretzel Crisp, layer with a heart shape Peep, and a chocolate heart. Arrange on a platter or package in a cellophane bag and a ribbon.  Kiss me S'more!
7. Another DIY Valentine's Day Treat
Flatten a Starburst or roll flat with a rolling pin or steel water bottle.  Then, cut out a heart using a heart-shaped cookie cutter.  Place the heart on a Reese's Cup and package in cellophane bag with ribbon.
8. Heart Compression Socks
Compression socks are great for traveling, preventing puffiness in legs, and to recover from workouts and running.  Heart printed socks are always fun for girls when being cozy at home!
SHOP Heart Printed Marvy Compression Socks
9. Diamond Necklace
Dazzle her in diamonds for Valentine's Day with the "Riviera" Necklace. Consisting of 23.3 ct of rare pink, white and yellow diamonds, this unbelievable piece is available at CJ Charles Jewelers, the premiere San Diego jewelry store.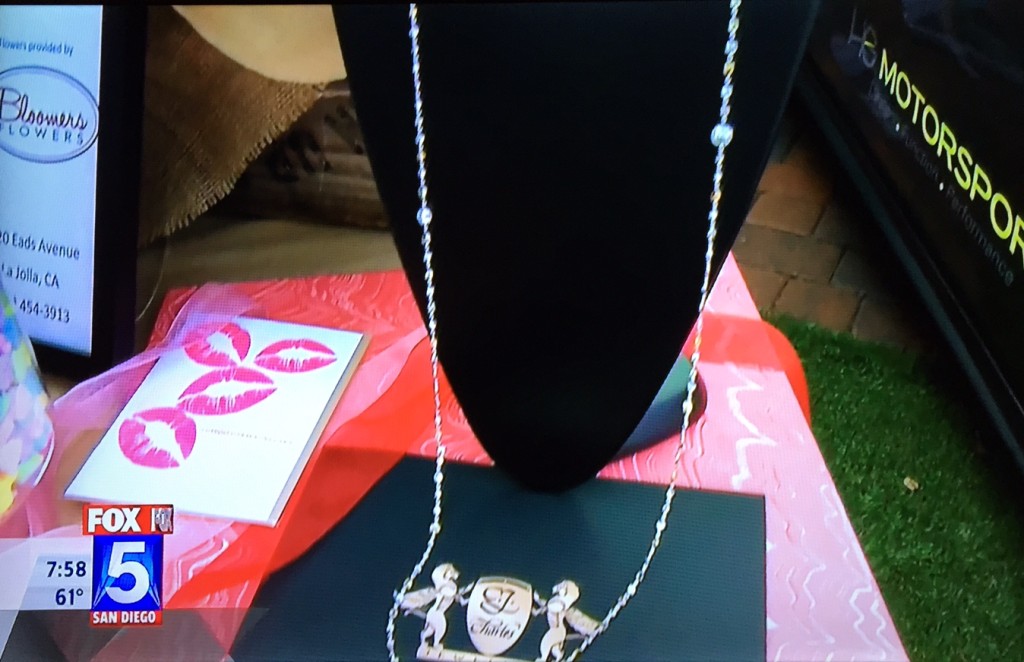 10. Florals In A Conversation Hearts Vase
Put a skinny vase inside of a larger vase and fill the larger vase with conversation hearts.  Then, place your bouquet of flowers in the center vase with water. How amazing is that?
11. Customization Package For Her Car
Even if your wife drives a nice car, like a Mercedes or BMW, chances are there are other people that also have the same car in the same color.  Why not make her car unique by making small exterior customizations.  The cost of these customizations can similar in price to buying a designer handbag. Not Bad, eh?!  You can change the look of a car dramatically with just small body changes. Ready to customize her car at HG Motorsports? Call 6195048140.