Mother's Day is Sunday! If you are reading this, you have started thinking about this annual event early and we commend you. Now the question to ask yourself is, "what activities will I be doing with Mom" and "what gift will I be giving my mom on this very special day"?  We are here to answer your questions and provide you with 10 Mother's Day gift ideas to thank Mom for being such an amazing Mother! Tweet us @nubry with your gift pick for your Mom.
10 Gifts To Say I LOVE YOU Mom On Mothers Day: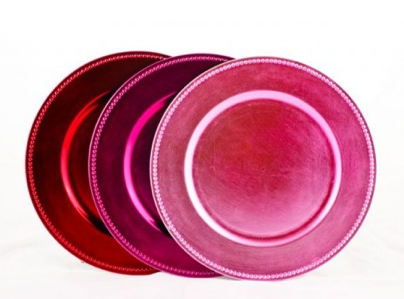 Brunch or Dinner: It may seem obvious to have Mother's Day brunch or dinner at Mom's favorite restaurant, but you can easily go above and beyond the obvious by doing small things to make it a memorable day.  Call ahead and request a special table. You can also go to the restaurant in advance to decorate the table with her favorite colored charger plates, napkins and center pieces. Bring a special dessert too! Buy Hot Pink Charger Plates Set of 24 – $54.99
2. Flowers: We have read on a few blogs such as Refinery29 that flowers are not a good gift for your Mom on Mother's Day. Disagree! Flowers are always well received and beautiful, but we think they should be in addition to something else.  We don't, however, recommend flowers with chocolate…this isn't Valentine's Day for your heartthrob! Okay Okay, she loves chocolate! So slip some chocolates into a few drawers as a surprise.
3. Gift w/ Outing: Give a gift that can be used in the future to go on an outing.  Maybe the outing is going to be a theatre performance, so give her a clutch. Pick out something lovely!  It will be twice as nice when you accompany her to the theatre and she sports her pretty accessory for the first time.5.
4. Pucker Up Her Lips: This lip plump acts as the base before putting on lipstick or lip gloss.  Your Mom will feel amazing with this lip refresh. Buy Benefit Lip Plump  – $22
5. New Slippers: A new pair of fresh slippers is always welcome. These thong slippers are sculpted with arch support and are very soft. Buy Acorn Womens Spa Thong Slippers – $37.99
6. Kitchen Tools: Moms are usually masters in the kitchen, but if not, jump start your Mom's success in the kitchen with an ergonomic (easy-to-use / no stress) tool. Buy OXO Stainless Steel Salad Spinner – $49
7. Happy Feet: Complicated spa kits are more stress than they are worth. Get your Mom something simple like soft night booties and scented foot cream. Buy Philosophy Amazing Grace Foot Cream – $22:
8. Carry All Tote: Your Mom may only wear brown and black bags for everyday use, but a bright colored bag is a great way to start the summer season!  This affordable, oversized carryall can be great as a pool or gym bag as well.  Don't forget to see the interior of the bag with the striped print! She will love to carry this!! Buy Steven by Steve Madden Candy Coated Bag – $98
9. Stylish Notes: These 3 notebooks are reprinted vintage designs of Diane Von Furstenberg.  They are a stylish way to carry paper in your purse and always have something to write on when you need to.  Honestly, who really uses their iPhone notes that often? Buy Diane Von Furstenberg Vintage Notebook Set – $29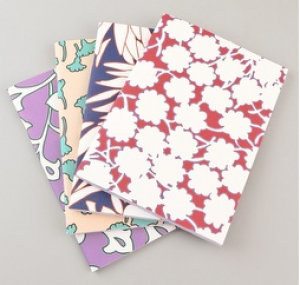 10. The Card: Last but definitely not least, do not forget a card!  Write two or 3 heartfelt sentences that say something nice about your Mother.  These two sentences will make her day!