In light of the Boston Marathon bombing tragedy, we all want to know how to help the victims and where to donate.  Today, Massachusetts Deval Patrick and Boston Mayor Menino formed The One Fund Boston Inc. to help the people most affected by the tragedy on April 15, 2013. It is truly hard to believe that something this tragic can happen on what normally is the most inspirational days of the year for Bostonians who gather to watch the runners.  I watched this race from the sidelines for many years and crossed the Boston Marathon finish line 6 years ago.
The simplest thing that you can do right now is to donate any amount to the One Fund Boston here. The cornerstone donation is $1 million from John Hancock to begin helping the Boston Marathon bombing victims physically and psychologically.
If you are interested in volunteering to help the Boston Marathon bombing victims, follow the following hashtags on twitter to get involved: #WeAreBoston #PrayForBoston #BostonHelp
The Red Cross announced that it currently has enough blood for the Boston Marathon bombing victims, however it is important to replenish the resources.  It would help the Red Cross to donate blood in the near future.
Local Boston Blood Donation Centers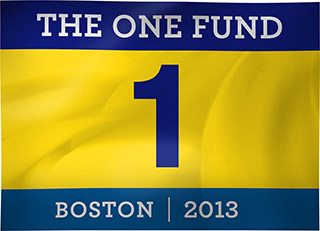 Boston Donation Center
274 Tremont Street,Boston, MA 02116
Braintree Blood Donation Center
170 Forbes Road, Braintree, MA 02184
Dedham Blood Donation Center
180 Rustcraft Road, Suite 115, Dedham, MA 02026
North Shore Blood Donation Center
99 Rosewood Drive, Danvers, MA 01923
Raynham Blood Donation Center
275 New State Hwy (Rte 44), Raynham, MA 02767
Springfield Blood Donation Center
3500 Main Street, Springfield, MA 01107
Worcester Blood Donation Center
381 Plantation Street, Five Biotech, Suite 110, Worcester, MA 01605