Springtime, known as the season of rebirth, is a time to try out new trends.  Some new trends coming to life this spring are animal-printed polka dot tops in elephant print, heart print, and horse print, button-down shirts tied at the natural waist, and bright-colored flowy skirts.
With spring weather constantly keeping you guessing, a long-sleeved silk shirt is ideal because it will keep you warm on cooler days, while tying the shirt at the waist will keep you cool on warmer days.  Rolling up the sleeves of a button-down blouse can create a less business-affiliated look which creates more versatility.  We love that animal print tops are in style and to keep them from looking totally juvenile, opt for an elegant color such as navy.  Lastly, a brightly-colored skater skirt adds unexpected excitement to your closet and is never at risk of being dull.
Below, we've styled a horse-printed, navy, button-up blouse and tied it at the waist.  We've paired it with a bright flowy skater skirt and neutral heels – making this look elegant, polished, and yet still playful.  Leave a comment below and let us know how you wear your animal printed blouses and tweet us @nubry with your stylish pics!
RELATED POST: What To Wear With A Flowy Mini Skirt This Summer
SHOP THIS TOP (similar): ASOS Elephant Print Top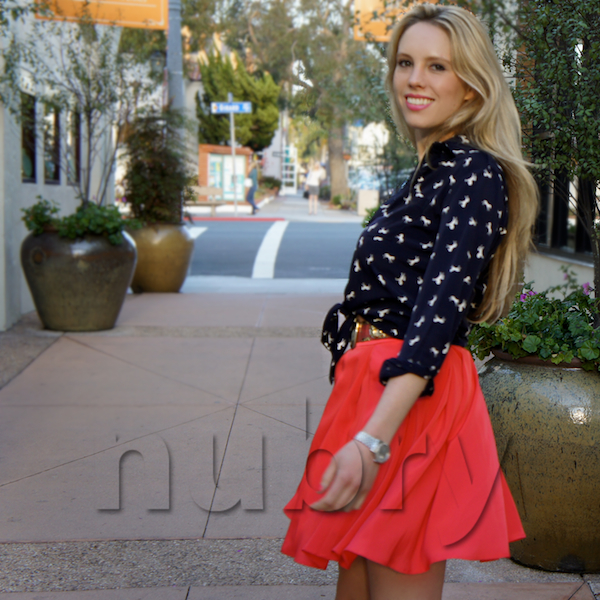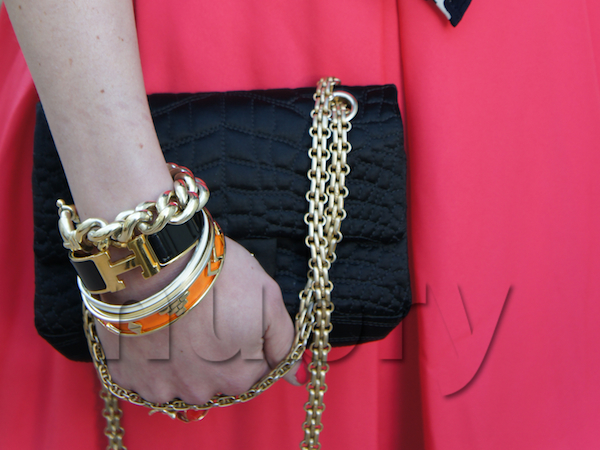 SHOP THIS SKIRT (Similar): ASOS Skater Skirt in Large Spot