The Sundance Film Festival is just days away now and whether you are going for 10 days or just the weekend, you will want to know what to pack and what to wear! During ski season, Park City is surprisingly not the fanciest of ski towns, contrary to Aspen, Vail, Courchevel, Mont Tremblant, or St. Moritz.
However, throughout the Sundance Film Festival, style and fashion dress codes do heighten, perhaps as a result of celebrities, film makers and socialites who are all in attendance. See what celebrities wore to The Sundance Film Festival last year.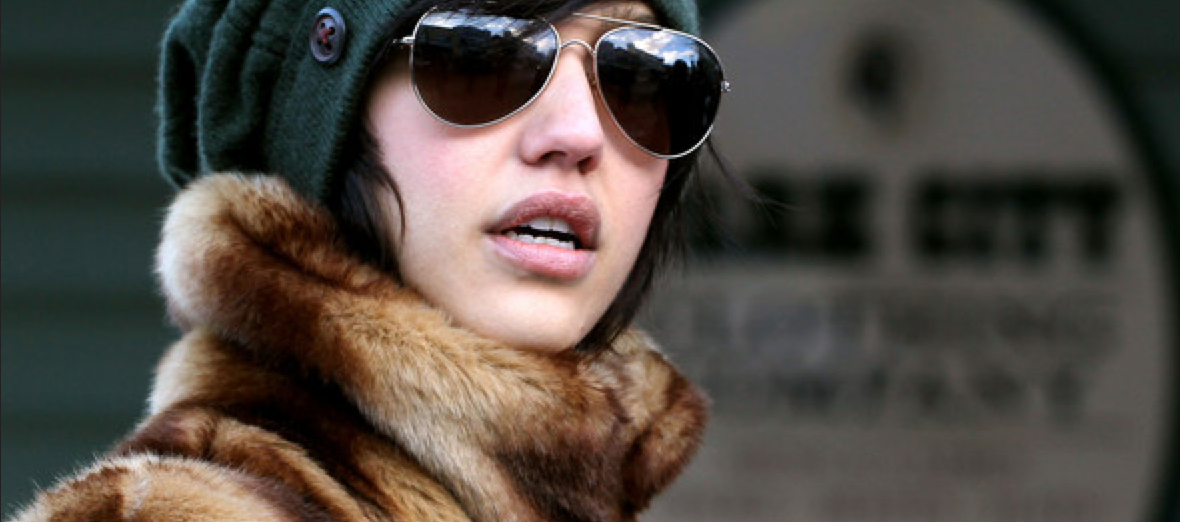 [show_shopthepost_widget id="2991470″]
Mind you,this does not mean you need to pack Dolce & Gabbana lace dresses and Louboutin peep-toe heels, nor does it mean to bring out your Aspen's finest attire.
Save your lynx coat and minks for Colorado, darling, and pull out your faux fur vests and navajo sweaters.  Read on to see what's on our packing list. See what trends celebrities have worn at Sundance.
What To Wear At Sundance Film Festival
Park City is cold, even during the day, so dressing comfortable and warm is key! Activities during the evening are casual and thus a laid-back, cozy, and chic winter style will work the best. Click here see to what happens in Park City during The Sundance Film Festival.
Keep reading for tips on what to pack for Sundance as well as a variety of trendy winter items that will make you stand out…in the event that you brush shoulders with Robert Redford, James Franco, or Leonardo DiCaprio (fingers crossed for this model magnet)!
________________________
Packing List: Sundance Film Festival
Coat: Bring a Moncler puffer or a longer parka that will keep you warm.  This coat should go with all of your outfits!
Vest: A fur vest is a must for Park City.  It is great for layering over a lighter top and not too over the top from a style point of view. While you will see a few people wearing fur coats in Park City, they are probably too much for the scene and you will likely see them later on the hashtag #peopleofsundance (check it out!).
Boots: Stiletto boots are a no-no, especially if you will be waiting in lines for screenings and even more so if it is snowing. Sorel boots, furry boots by Australian Luxe or Koolaburra, Moon Boots (love these shearling Moon Boots), wedge boots and other insulated boots are the best types to pair with all of your outfits.
Skinny jeans: Skinny jeans with layered sweaters will get you through the majority of Sundance.
Tops: Bring tops/knits to layer so that you are warm but do not overheat inside.  Some of the places get really warm.
Accessories: Scarf and mittens are a must! You can wear leather gloves or even gloves with fur or embellishment! Hats and these fur earmuffs will also be a lifesaver if it's super chilly and you are waiting outside. Love the oh-so-popular beanies, especially this embellished beanie!
Evening attire: For most evenings, leggings with a sweater dress or jeans and a top will suffice.  Bring a dress that can be worn with leggings or tights for an evening that you are going to a big party. Even still, this shouldn't be a cocktail dress, but rather a dress on the fashion forward artsy side… something like you would wear to a winter gallery hop. Or a winter dress designed for layering.
Ski Clothes: If you are going to Park City for Sundance, you may be doing some skiing at Deer Valley or The Canyons as well. It's a great time to ski because the mountain is not crowded! Everyone will be seeing films, picking up swag, and taking photo opportunities on Main Street!
Shop our Sundance Film Festival Favorites
[show_shopthepost_widget id="2991470″]