Celebrities including Goldie Hawn, Uma Thurman, Elle Macpherson, Daisy Fuentes, Kate Hudson, Lori Loughlin, Christina Aguilera, Maria Shriver, Bethenny Frankel and Paris Hilton were all in Aspen this year for the holidays and New Year's Eve 2013! We spotted them all over town including the Caribou Club, Mezzaluna, Boogies, Casa Tua, Il Mulino, City Markets, Ralph Lauren, Gorsuch, on Ajax and even Carl's Pharmacy. The always fashionable (or at least showstopping) Paris always has inspiration for us, even when it has to do with what to wear in the snowy ski town of Aspen, Colorado. This post shows some of Paris Hilton's outfits in Aspen over the holidays.
Paris wore her white ski jacket with black furry boots walking around Aspen near Boogies. Paris was seen wearing a leopard printed top at Buttermilk mountain while shopping with Brittany Flickinger. She continued to sport her white snowbunny look throughout her stay along with white moon boots. Her apres ski-wear included a Chanel sweater when hanging out with friends including Farrah Britt at The Little Nell, one of our favs. On the slopes with her cousin Brook Brinson, Paris sported a yellow Bogner jacket, while her pal, Farrah Britt, dazzled in a Burberry Prorsum leather sleeve trench coat.  Paris also wore a pink Bogner jacket with white Jet Set ski pants featuring pink stars, available at Gorsuch here.  Paris wore all black and even carried her own Volkl skis with her Gucci goggles beside her male model boyfriend, River Viiperi.
Paris wore the same Jet Set star ski pants in 2011,  except then they were in silver and white.  She was also seen last year in a long A-line Pucci puffer coat.  Below, we've scouted out all of the Paris Hilton photos from Aspen and what she wore.  Enjoy!
What Paris Hilton Wears In Aspen During Ski Season: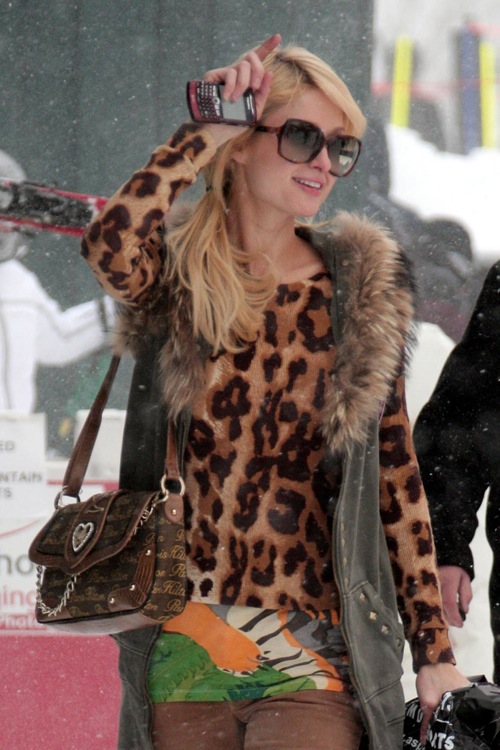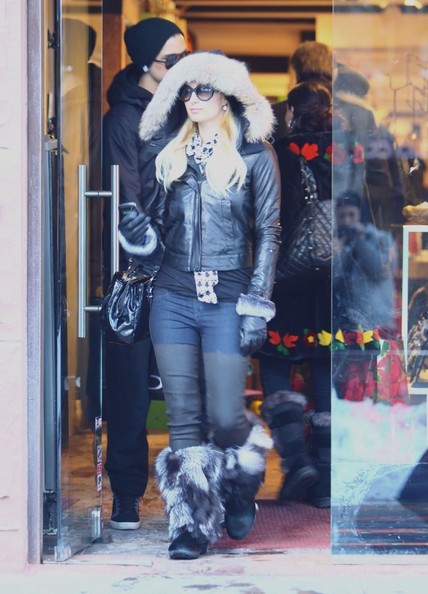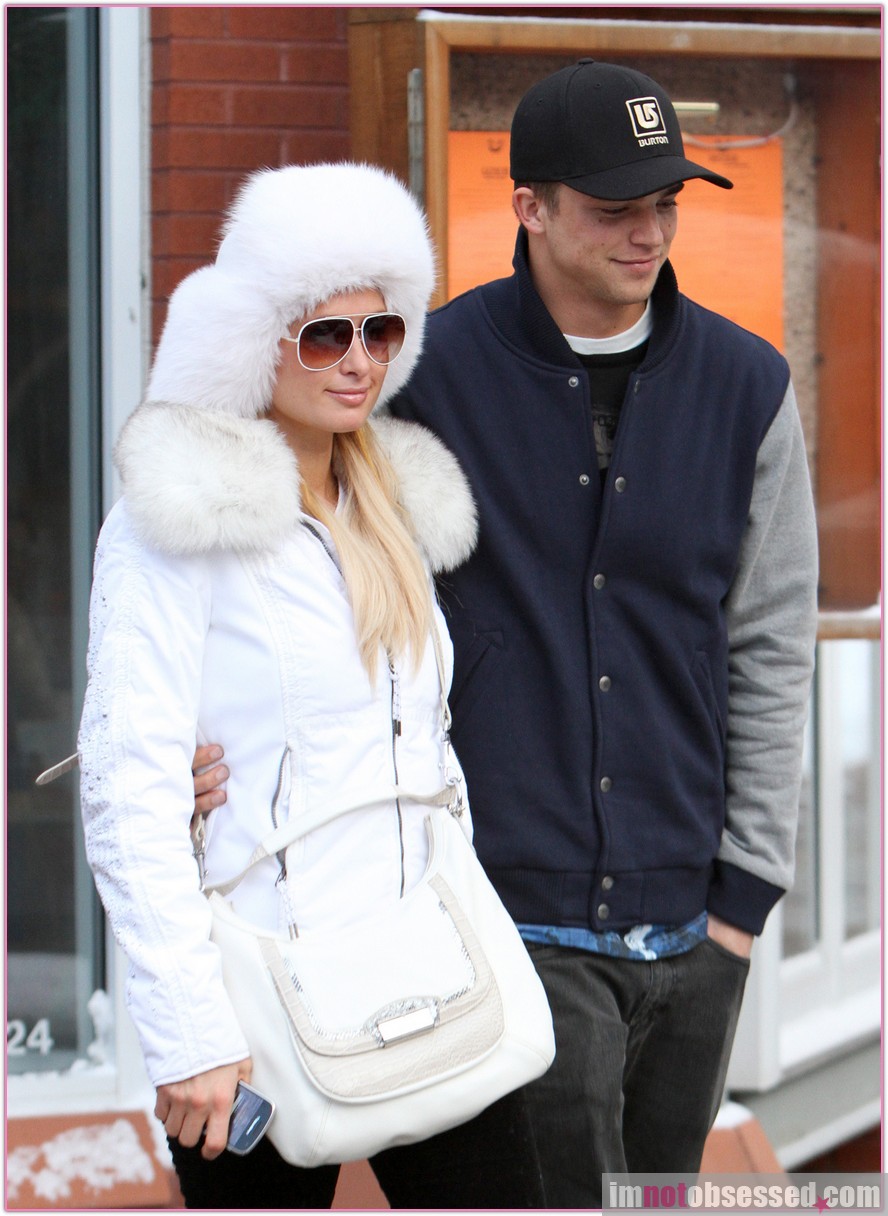 SHOP THIS SKI JACKET (exact): Bogner Kiki-DP Parka with Fur in Yellow – $1498
SHOP THE SKI PANT (exact) – Jet Set White Ski Starred Pant with Pink Stars – $998