While on vacation it's always important to visit the hotspots and relax in style – just like celebs!  Jetsetting in style is an art that has been perfected over the decades and certain items, like the white jumpsuit, always pop out as an important wardrobe item. Socialites and celebrities prove that you can wear a white jumpsuit from luxury yacht to drinks at a beachside lounge. We are going to show you through celeb inspiration how to look dressed up for a day on the yacht and at the same time chic enough for a day in the South of France.
Nicole Scherzinger wore a sexy open-back Bill Blass jumpsuit detailed with a black bordering trim at the May 27, 2012 Monaco Grand Prix. Kate Beckinsale looked casual-chic in a white jumpsuit at Joel Silver's annual beach party in Malibu. Emily Maynard of The Bachelorette recently wowed onlookers in a white one-shoulder jumpsuit by Pamella Roland, while in Bermuda.  But, this isn't the first time the ever-so-classic 70's style jumpsuit has been worn casually.
Last summer, Rihanna wore a white Yves Saint Laurent cutout jumpsuit during her getaway aboard a 34 ft Benetti yacht in the French Riviera and in the port at Portofino. Hanneli Mustaparta, fashion blogger, also wore a white jumpsuit on the beach in the Maldives last year.  Throughout the decades, style icons including Farrah Fawcett and Bianca Jagger, have been seen effortlessly sporting the white jumpsuit during their lavish travels.
Whether you are headed to Europe, South Florida or the Carribean, do not be afraid to pack this versatile item in your suitcase! Below are 6 celebs wearing white jumpsuits on their travels.  Leave a comment below telling us your thoughts on the white jumpsuit and the celebs that wear them.
RELATED POST: How To Wear All White Like the American Fashion Icons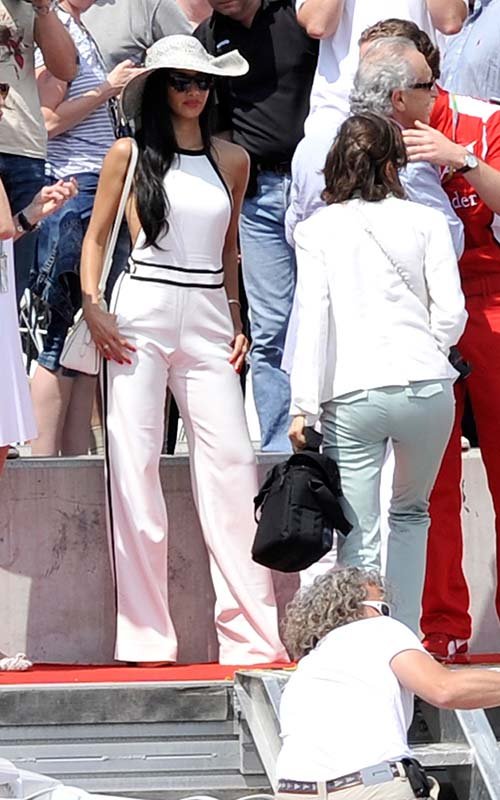 Similar White Jumpsuits for Resort Vacation –
SHOP THE LOOK: South beach Swimsuits Jumpsuit – $96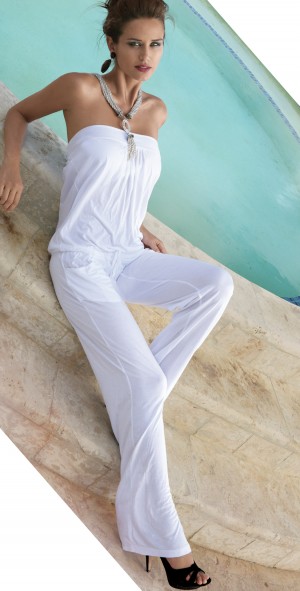 SHOP THE LOOK: Theia Tuxedo White Jumpsuit – $850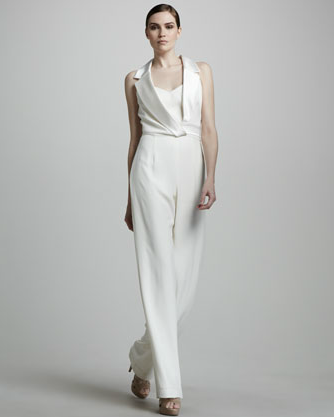 SHOP THE LOOK: Young Broke & Fabulous Smocked Strapless Jumpsuit – $99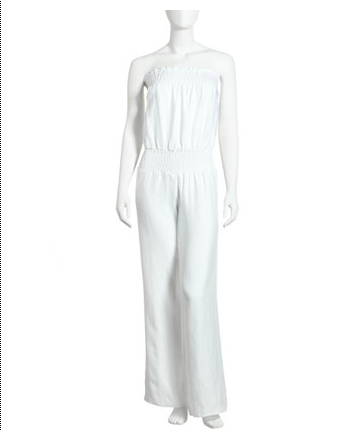 SHOP THE LOOK: Anthropologie Leifsdottir White Linen Jumpsuit – $298