Being hosted by The Palazzo to experience Carnevale in Las Vegas required us to have the best fashion.  Las Vegas is flamboyant and we decided bright colored maxi dresses would be perfect for walking around and experiencing the Carnevale parade, popping into CUT for dinner and maybe heading outside the hotel as well.  Singer 22 who offers the latest in celebrity style helped style us for the weekend of festivities, as our exclusive wardrobe sponsor.  See photos of our trip on Singer 22 here or follow our S22 hashtag – #S22Nubry on Twitter and Instagram
Carnevale is inspired by the "Carnevale" in Venice, Europe's biggest celebration, which is marked by masks and old world outfits. The performers at The Palazzo's Carnevale are authentically dressed in fabulous costumes with elaborate masks, nothing short of what you would see in Venice. Many of the performers are on stilts, towering over everyone. So, while spectators like us do not need a mask to attend, we still wanted to be in fun bright outfits.
One of the best events of Carnevale is learning how to make sushi at Sushi Samba on Friday night (and each Friday throughout the summer). We were always prepared for mixology classes and a cocktail in between, while watching all of the characters and performers. When we weren't at Carnevale events, we escaped to our 2 bedroom Lago suite for some R&R. The Lago suite at The Palazzo Las Vegas was our luxe home away from home where we entertained our friends and even had enough space for a setup bar and gifts.  Our bright colored maxi dresses were perfect for lounging and socializing in the suite – thanks Singer 22!!!  The suite had a separate room for the eliptical for a quick workout, and a vanity to give us all enough space to relax and beautify.  The powder room was fabulous as well to keep our private quarters private and our guests their own space. Let's not forget the walk-in closet, which we filled with our entire Singer 22 wardrobe – the best and latest in celebrity style.
I am wearing the Camilla high front low back maxi dress with bright colored heels and a red crocodile Juliet clutch. Gretchen is wearing a leopard print Camilla bright colored maxi dress with gold metallic heels (get the look for less here).  She accessorized with Shay oval pave earrings, a calf skin printed Emily Cho clutch that looks like snake skin and a link bracelet.  Shop our looks below.
____________________
Sponsors of Our Hosted Palazzo Trip At Carnevale
Wardrobe: Singer 22.com
Makeup:  Maile B, Vdara Resort and Spa – [email protected]

Hair: Marjan, Vdara Resort and Spa – [email protected]
*Both Maile B and Marjan are available for freelance while you are in Vegas!
Spray Tan: Hush Heated Airbrush Tanning, Southern California's newest mobile airbrush tanning
Nails:  20 Lounge at Cardiff Town Center in Encinitas, CA .
Workouts: FITWALL.  We got in shape just in time for this trip thanks to the latest and greatest workout facility. RSVP to our VIP party on June 12th, 6pm-8pm at Fitwall by sending us a quick email: [email protected] More info here.
Photography: David Del Valle, DV.
_____________________
The Palazzo's Carnevale Calls For Bright Colored Maxi Dresses
SHOP Camilla Maxi Dresses like Britt and Gretchen here on Singer 22.
SHOP Gretchen's Bracelet (exact): Shay Accessories Pave Diamond Link Bracelet
SHOP Gretchen's Bracelet (exact): Rebecca Minkoff Pave Watch Band Bracelet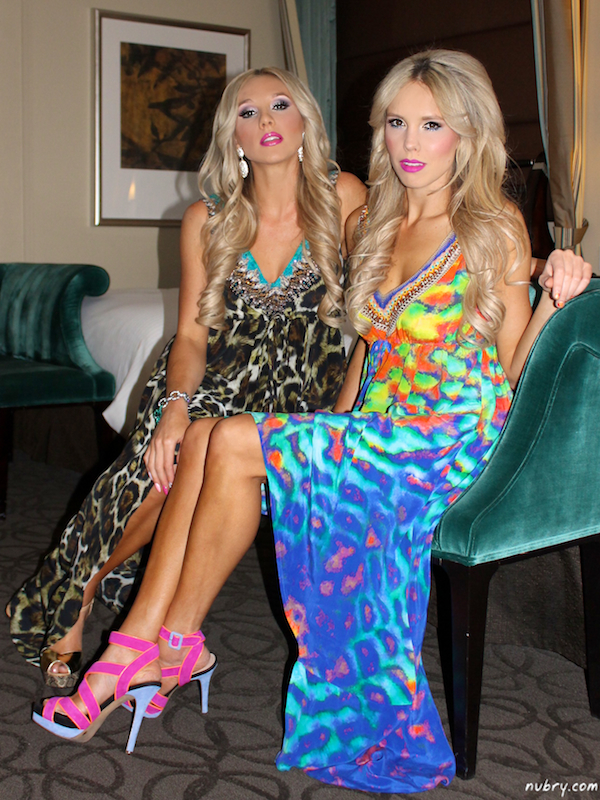 SHOP Britt's Bracelet (exact): Shay Accessories Crystal Bangle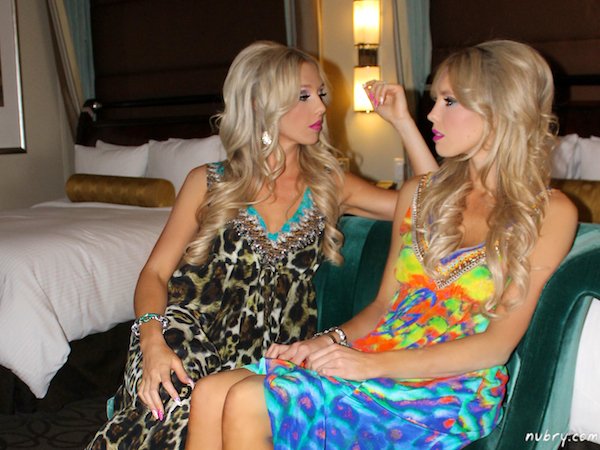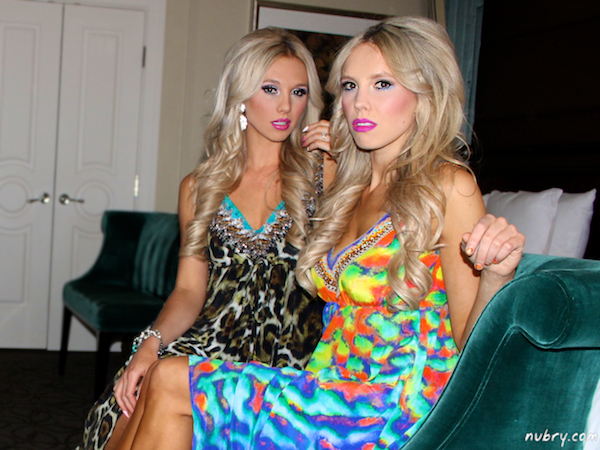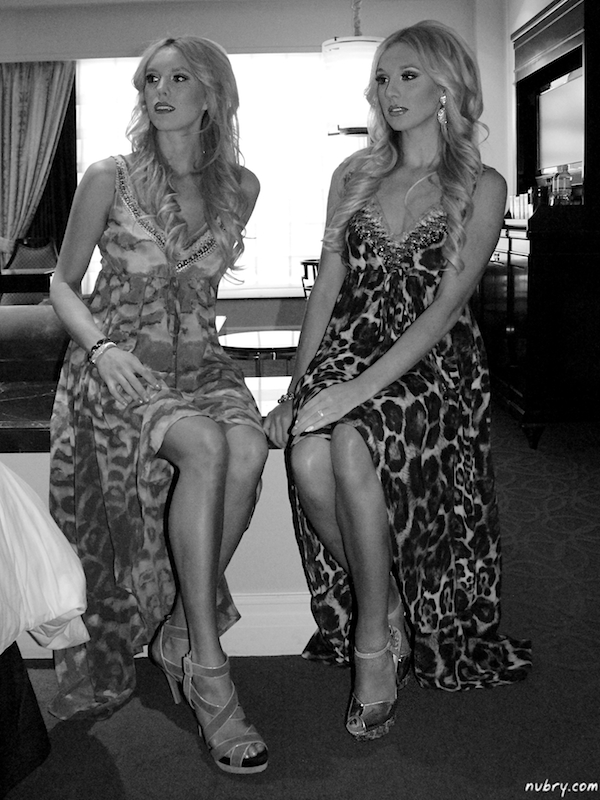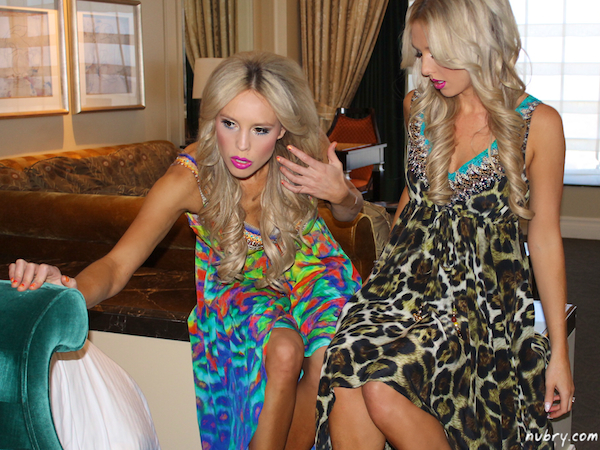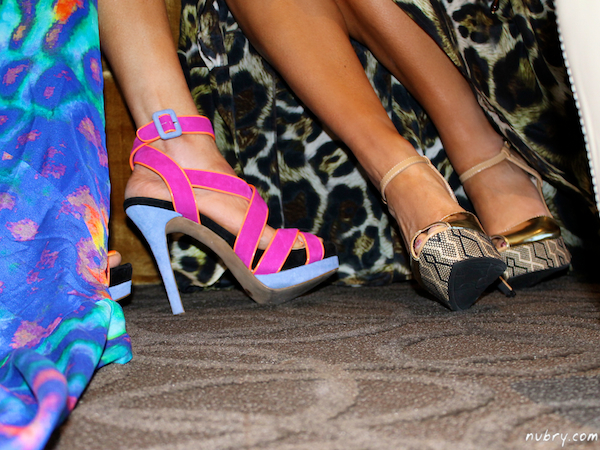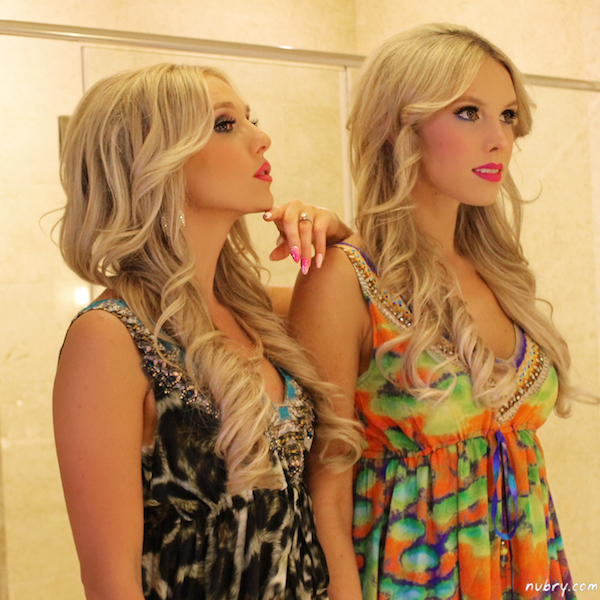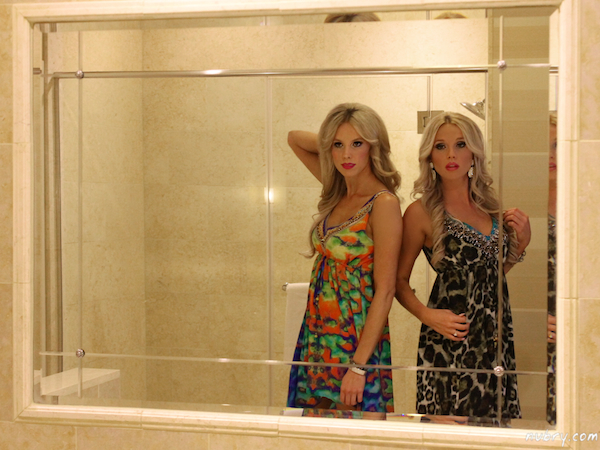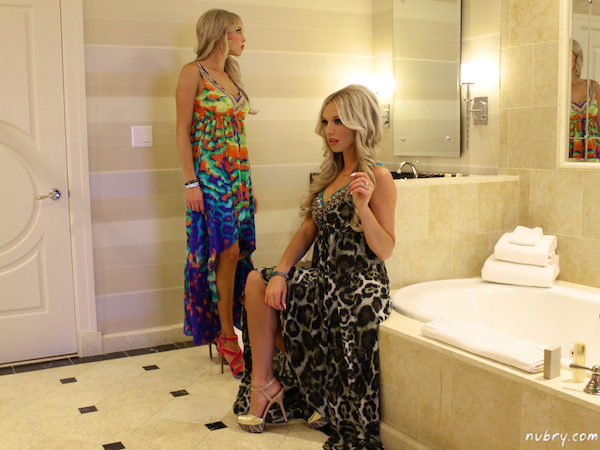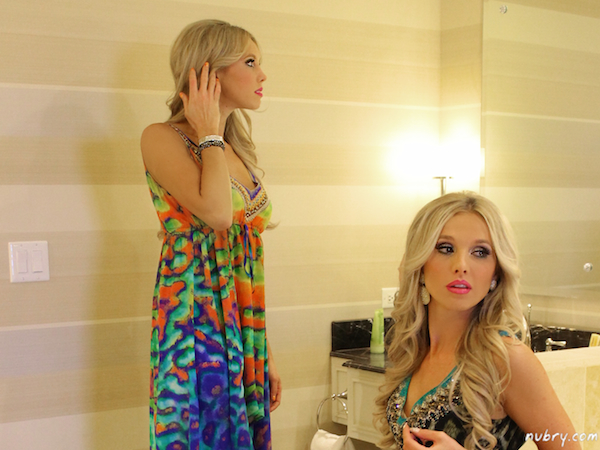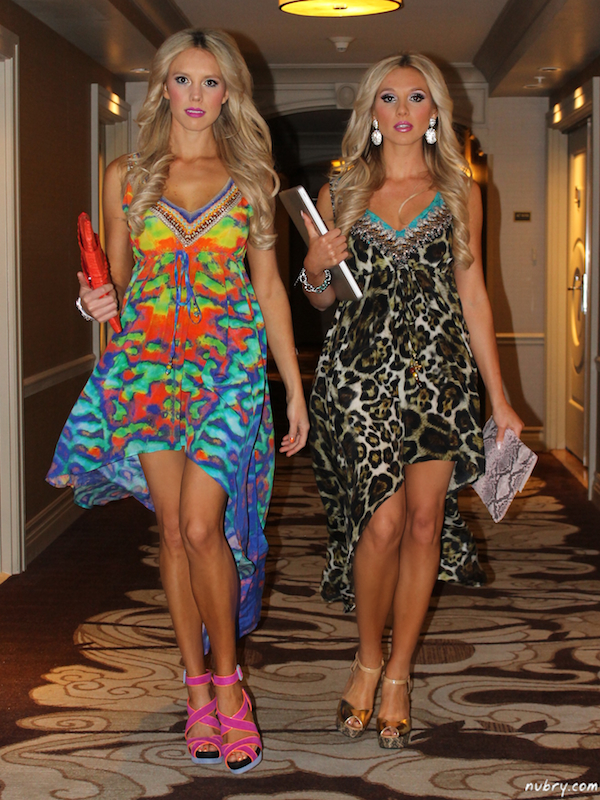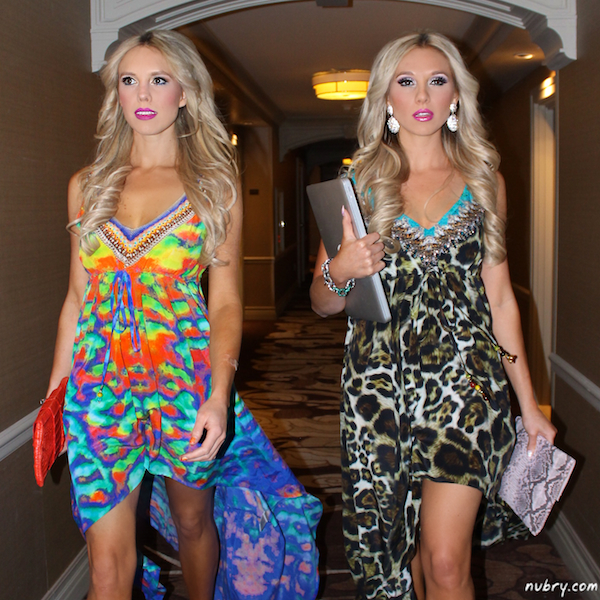 SHOP Gretchen's Earrings (exact): Shay Accessories Crystal Pave Oval Earrings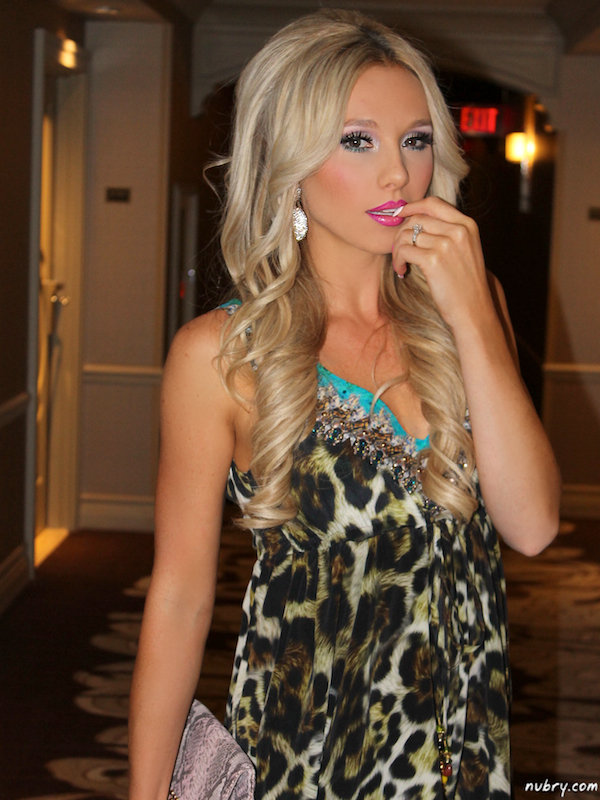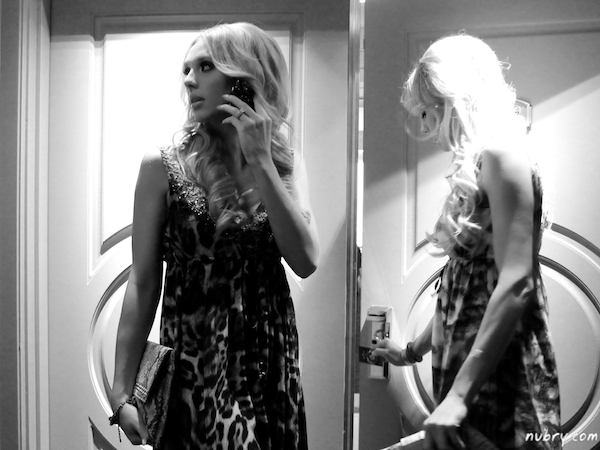 SHOP Britt's Clutch (exact): Juliette Jake Wrap Around Croc Clutch
SHOP Gretchen's Clutch (exact): Emily Cho Printed Calf Skin Envelope Clutch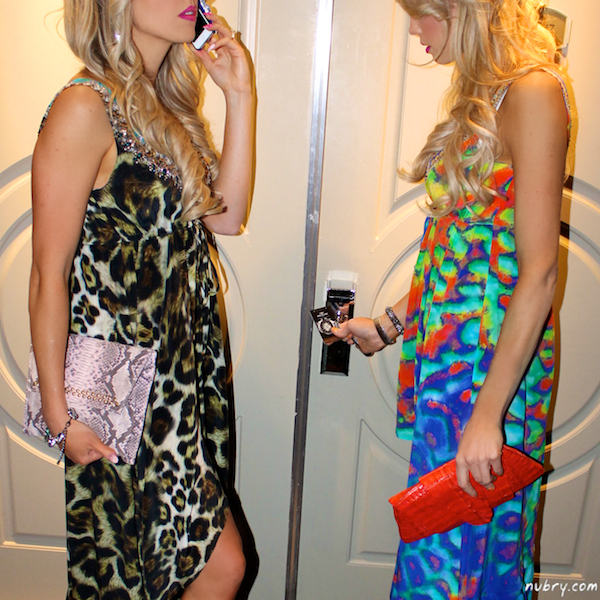 Below are some of the events upcoming through the summer at The Palazzo's Carnevale.
June 8-9: Sammy Hagar Tiki Pool Party Weekend with barbecue by Emeril Lagasse This is the ultimate mash up of barbecue by acclaimed chef Emeril Lagasse with a performance by Sammy & The Wabos.
June 28-29: Tignanello Vertical Wine Dinner & Weekend  Tignanello is the first Sangiovese to be aged in barriques, the first red wine to be blended with non-traditional varieties (like Cabernet) and one of the first Chianti reds not to use white grapes. It is made from a selection of Sangiovese, Cabernet Sauvignon and Cabernet Franc. The wine is aged in barriques for about 12 months and for a further 12 months in the bottles.
July 19-21: World's Largest Bachelorette Party Weekend  This summer, TAO Group is calling on all Bachelorettes to attend what promises to be the World's Largest Bachelorette Party taking place in Las Vegas at TAO®, LAVO® and TAO BEACH in The Venetian and The Palazzo. Hundreds of brides to be and their friends will be celebrating their nuptials with one last wild weekend in Vegas!
July 25-26: Passion for Cabernet Weekend  Dine with Marcus Notaro (winemaker Col Salare) and Glenn Salva (Estate Manager at Antica).
July 26-27: Curtis Stone Up-Close & Personal Weekend Host of "Top Chef Masters" will taste recipes from his latest cookbook.
August 31: Wolfgang Puck Pastry Showcase