On Saturday, September 27th, 2014, Solutions for Change of North County hosts their annual dinner and gala in support of homelessness for families. The evening is honored to have Dr. Ben Carson as the distinguished guest, a world renowned neurosurgeon. British Customs and Southern California Motors, Brea has donated two Triumph motorcycles for the live auction. Other live auction items include a luxury wild west vacation, a trip to Paris, and a Corum watch. See more details and photos below.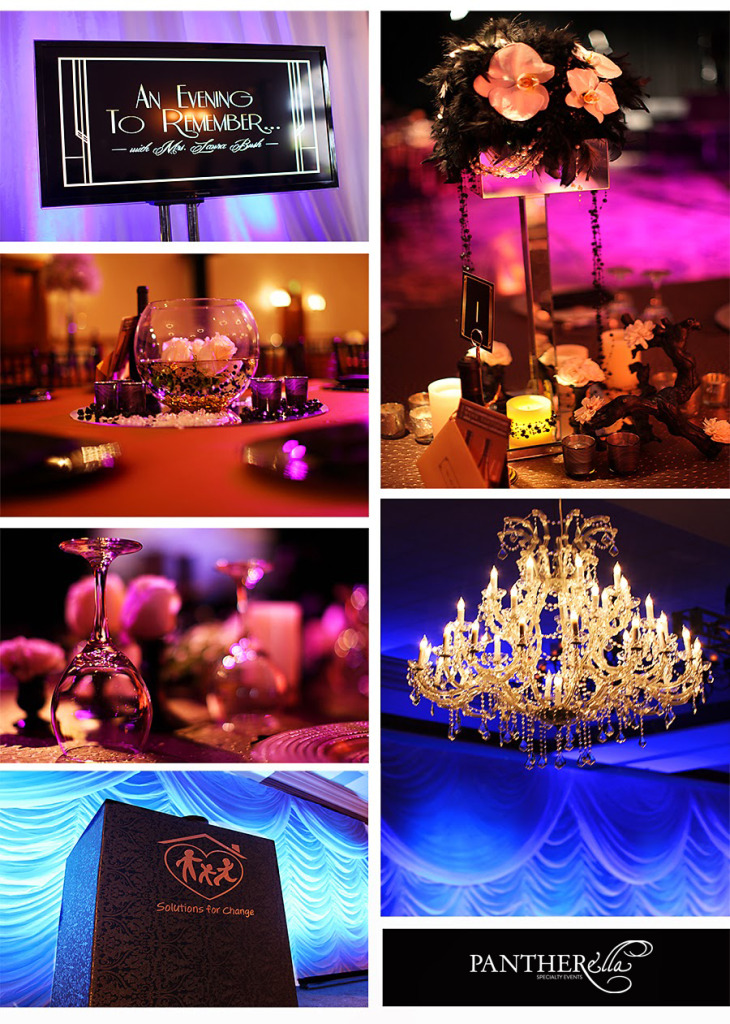 Solutions for Change provides access to the skills, knowledge, and resources homeless families need to regain their physical, emotional, and economic health and permanently solve their homelessness. The adults—once securely housed and their children in school—participate in Solutions University, a 1000-day program to identify and eradicate the core issues that caused each family to become homeless. Solutions coaches work with residents to create a program tailored to each person's needs.  Since 1999, Solutions has guided more than 700 families and their 1,400 children to a permanent solution to their homelessness, while saving taxpayers an estimated $35 million in public support costs.
Benjamin S. Carson, Sr., M.D., grew up in a single parent home and being challenged by dire poverty, poor grades, a horrible temper and low self-esteem appeared to preclude the realization of that dream, until his mother, with only a third-grade education, challenged her sons to strive for excellence. Young Ben persevered and today is an emeritus professor of neurosurgery, oncology, plastic surgery and pediatrics at the Johns Hopkins School of Medicine, where he directed pediatric neurosurgery at the Johns Hopkins Children's Center for 39 years. He was the inaugural recipient of a professorship dedicated in his name in May, 2008 and is now the Emeritus Benjamin S. Carson, Sr., M.D. and Dr. Evelyn Spiro, R.N. Professor of Pediatric Neurosurgery, having retired on June 30, 2013. Some career highlights include the first and only successful separation of craniopagus (Siamese) twins joined at the back of the head in 1987, the first completely successful separation of type-2 vertical craniopagus twins in 1997 in South Africa and the first successful placement of an intrauterine shunt for a hydrocephalic twin.
Solutions For Change Charity Dinner Gala with Ben Carson
Where: Omni La Costa at the Costa Del Sol Ballroom – 2100 Costa Del Mar Road, Carlsbad, CA
When: Saturday, September 27th 2014 | 5pm-10pm
5:00pm: Reception and Silent Auction
6:30pm: Silent Auction closes; Ballroom doors open
7:00pm: Dinner
7:45pm: Dr. Ben Carson, distinguished guest presentation.
Questions: Linda Moynan  – [email protected] or 760.941.6545 ext 314
Tickets starting at $325 per person: Buy Tickets for Solutions For Change Dinner and Gala Here
Black Tie Optional
Complimentary Valet Service

A Sneak peak at the LIVE auction items:
1. Triumph Motorcycle Rich heritage and modern engineering blend together perfectly on this item: a bike perfected by one of the world's most renowned motorcycle manufacturers, Triumph Motorcycles, and customized by British Customs. The only trouble will be deciding which bike to pick! Place your bid and choose between the Triumph Bonneville T100 EFI or Triumph Scrambler 900 EFI – bikes with uniquely different offerings, but both with style more than 100 years in the making. DONATED BY: British Customs and Southern California Motorcycles, Brea
EXPERIENCE EVERYDAY ELEGANCE, BY CORUM
2. CORUM Watch : The CORUM Admiral's Cup Seafender 48 Deep Dive watch exudes luxury. Yet with its solid titanium and sapphire crystal construction, and the high standards of a diver's watch, this piece is so much more. Water Resistant to 1000 meters and virtually scratch-proof, this timepiece combines luxury and durability to virtually guarantee you'll be sporting it for years to come.
• Grade 5 black titanium case measures 48mm in diameter, 19 mm thickness
• Scratch-resistant sapphire crystal watch face
• Outstanding 1000 meter water resistance, meeting rigorous
standards for a diver's watch
Value: $9,700
3. Trip to Paris: From flight, to fare, to extravagant accommodations – you won't have to lift a finger with this next trip, just like real life royals.  With this generous package, you'll enjoy a 5-night stay in one of the finest guest rooms at Paris' unrivalled Le Royal Monceau hotel.  Just minutes from the Arc de Triomphe and Champs-Elysees, this French masterpiece (which has welcomed innumerable dignitaries, celebrities and artists since it opened in 1928) will leave you wishing for a life of timeless elegance, all year long.  Don't let this peek into royal living pass you by – make your bid tonight!
·         5-night stay in opulent studio guest room at Le Royal Monceau, Paris
·         Round-trip coach class airfare for two (2) from within the 48 contiguous U.S. states to Paris, France
·         French style daily breakfast for two (2)
·         Royal treatment with Winspire's booking & concierge service
RESTRICTIONS: Must be booked a minimum of 60 days in advance. Reservations are subject to availability. Certificates cannot be replaced if lost, stolen or destroyed. All purchases are non-refundable. Packages cannot be resold. Ground transportation is not included.
VALUE: $13,214
AWE-INSPIRING LUXURY
4. Wild West Vacation: Think rugged mountains and ultimate luxury can't go hand-in-hand? Think again. Your destination is Mustang Monument, an unrivaled eco-resort nestled in the old Wild West, but far from its primitive roots. Here, you and five friends will experience the epitome of luxury, surrounded by both opulent amenities and majestic landscape. For those who have been waiting to have it all, here's your chance.
• All-inclusive two-night, three-day stay for six (6) at Mustang
Monument, a Wild Horse Sanctuary and Eco-Resort in Wells, NV
• Choice of lavish tipis and luxury cabins
• Fully customizable adventures, from historical tours, outdoor
activities, horseback riding, and more
• Gourmet American cuisine & beverages to satisfy every palette
• $1,000 travel voucher
DONATED BY: Madeline Pickens, Founder of Mustang Monument Eco-Resort
Value: $10,000
Buy Tickets for Solutions For Change Dinner and Gala Here
For more updates on charity events, social happenings, and must attend Pantherella events, be sure to subscribe to our weekly newsletter in the right hand column above for more style tips and upcoming events.