There are certain things I do to be a good snow bunny…
Like stuffing my ski jacket pockets with fabulous things before going out skiing. Thank goodness for all the wonderful pockets that our ski jackets have! Ever wondered what all the pockets inside your coat are for? They're designed to hold your essentials.
How many times have you forgotten something while out skiing? It's just too much of a hassle to go back and get it! Yah, me all the time.
If you forget your gloves, then you have to buy a new pair at the ski shop.
But, shall you forget your Chanel Rouge Coco Shine lipstick in "Aventure"…
…well, chances are, you're not going to be able to pop into the ski shop and purchase it. Thank goodness for Cos Bar, but still…it's a walk. A snow bunny cannot be without her hot pink lips. 
Wondering what to pack for your ski trip to Aspen? Also want to know what's in my ski jacket pockets? Keep reading…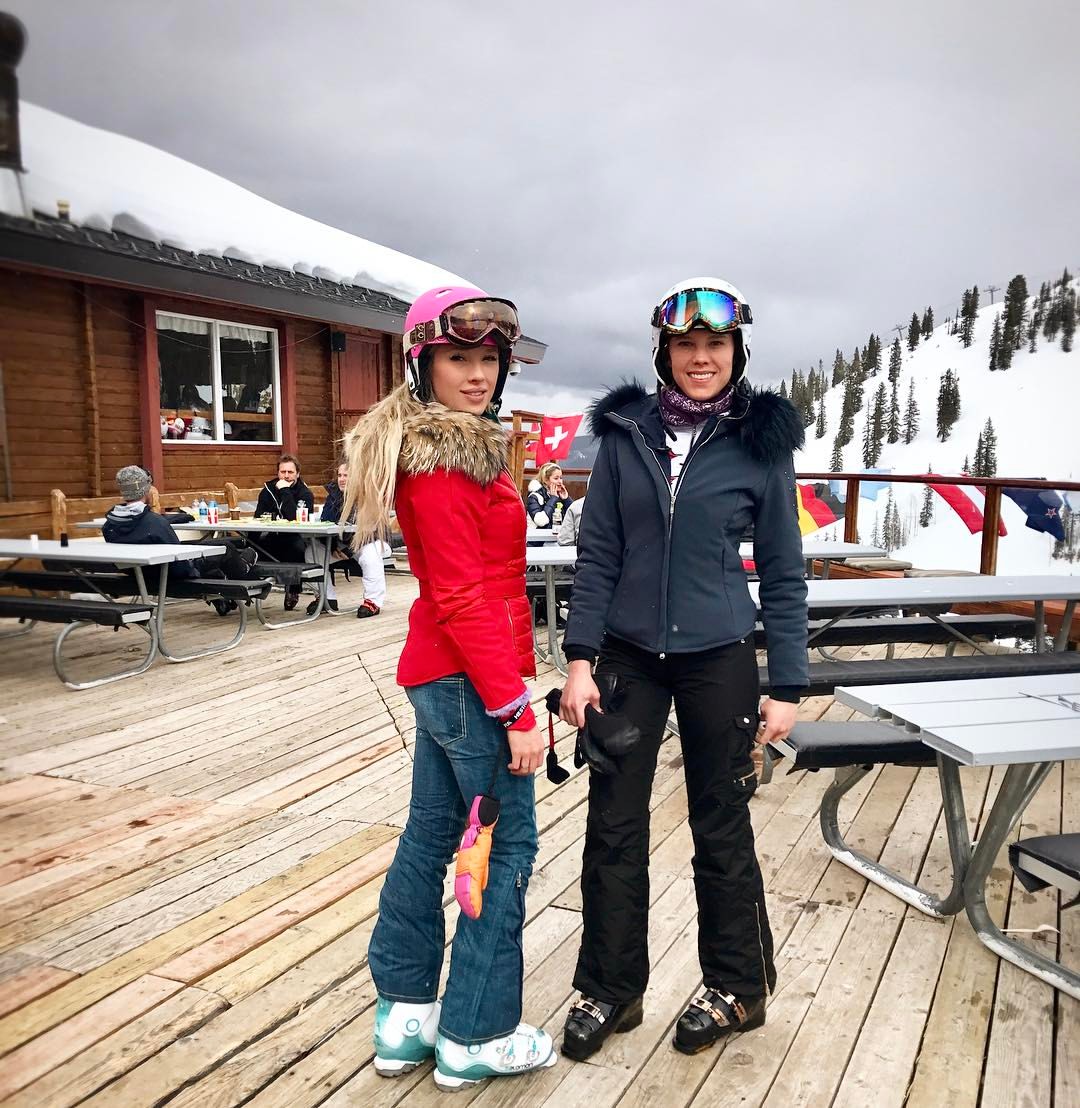 A snow bunny thinks of her ski jacket as her handbag. It's all she's got with her!
So, whether you are skiing Telluride, Aspen, Vail, Jackson Hole, Tahoe or Squaw. Or Mammoth, Park City, Whistler, Stowe, Loon, St. Anton, or Courcheval, our insider snow bunny tips will apply.
Below…
I reveal my snow bunny secrets about all the fabulous things you can always find in my ski jacket pockets. Which of these items do you also have in your pockets? Have any other essentials to recommend?
Editor's Note – screenshot this list of snow bunny secrets so you never forget the essentials!

___________________________________
Here's What A Snow Bunny Has In Her Ski Jacket
1. Lip balm or Chapstick: Always have a lip protectant to keep your lips moisturized.
2. Lipstick: Yes, you need a lip color as well. Photo opportunities come up a lot while skiing and you don't want to look pale, you want to look like a snow bunny!
Everyone on the gondola wants my lipstick… a hot pink lipstick is always my go-to color on the slopes. I love to wear Dior Rouge – Star Fuschia.
3. Hand cream: Always bring a trial size hand cream. There is at least one time during the day when you will long for hand cream. Your friends will love some too!
4. Face moisturizer: I always bring a trial size face moisturizer like a mini La Mer tub for when my face gets dry.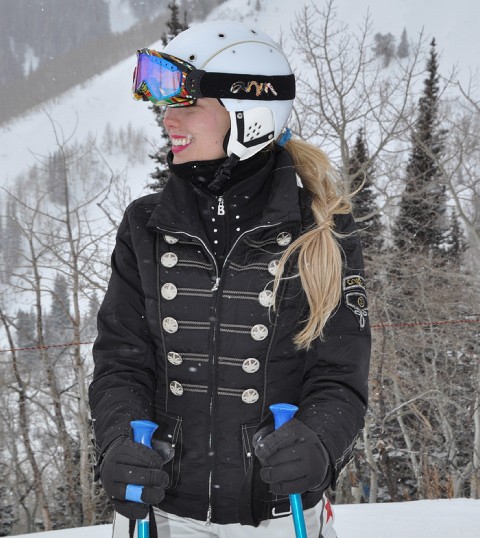 5. Concealer: Cle de Peau concealer stick is a must on days when you have a blemish. You don't want it to show and with your garter rubbing your face, concealer will save you from them showing through.
If you think this is excessive, you will thank me later. \ Many girls in Aspen just dress up in ski clothes for the Little Nell apres ski and don't actually ski…their makeup will look flawless. And yours won't if you don't take protective measures.
Trust me a little concealer goes a long way!
6. Credit Card: A credit card gets you anything at the lodge. Nuff said.
7. Cash: Always have cash on you, because you never know when the waffle hut takes cash only. Yes, you can rely on your hot pink pout, but just in case…
More Must-Have Pocket Essentials
8. ID: In order to get a lift pass, you normally need your ID. You also need it for apres ski adult drinks.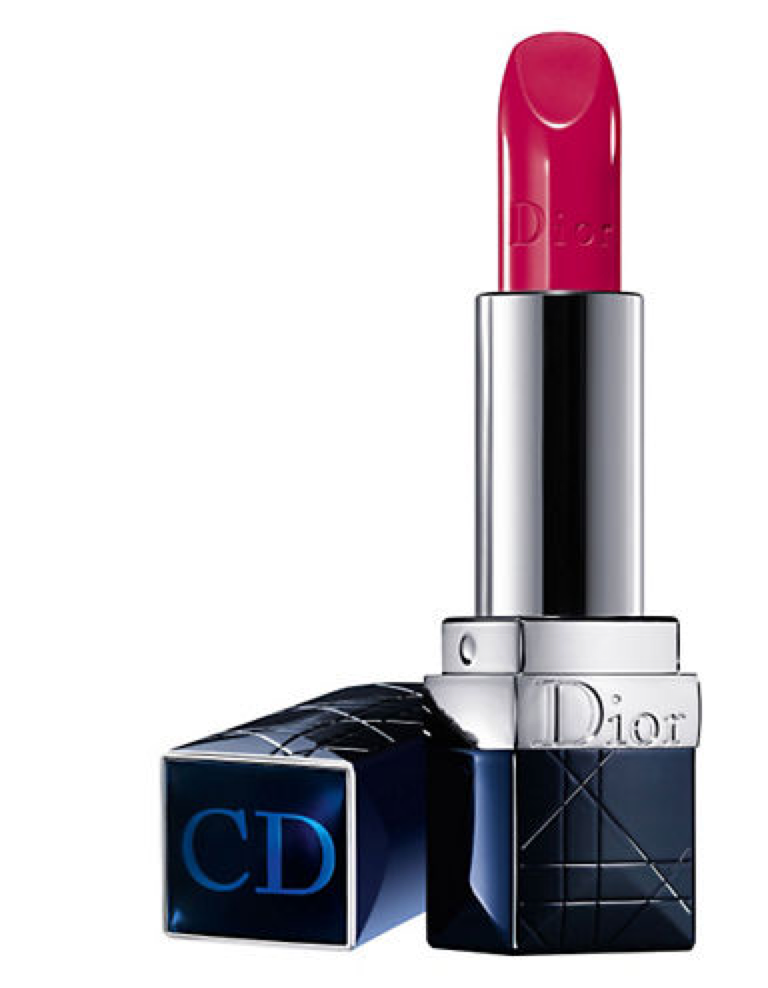 9. Cell Phone: Duh! …but keep it in an interior pocket so you don't lose it or get it wet in the event of a fall.
10. Charger: Yes, i always bring a charger because the poor service on a mountain drains a battery very quick. Also, Instagram stories and Snapchat drain like crazy on the slopes.
When your phone dies, a snow bunny must always be prepared.
11. Hand Warmers: Even if I do not put hand warmers in my gloves immediately in the morning, it is always a good idea to have them with you in the case it is a very cold day. Frozen fingers are terrible.
12. Hair Accessories: For apres ski, you want your hair to resemble the hair of a snow bunny.  Bring a pretty soft headband, a fur head band, or a sparkly hair tie to make your hair pretty after you are done skiing.
13. Gum: Always bring gum or mints for fresh breath!
14. Ski pass: This is an important one especially when you are switching ski jackets.  You always want to make sure you have emptied your pockets from the previous day so that you don' forget important things like a ski pass in a different jacket.
15. Nail file: A mini nail file is always something I bring. Nothing worse than a nail needing filed! Bring a really small one!
16. Advil: Bring a few in the sad event that a hangover sets in…a snow bunny can't risk being hungover.
SaveSaveSaveSave
SaveSave
SaveSave
SaveSave
SaveSave
SaveSave
SaveSave