The biggest San Diego Cinco de Mayo party will be thrown at none other than Puesto at The Headquarters!  Puesto Mexican Street Food will transform the large open outdoor plaza at The Headquarters at Seaport District for "CINCOTECA" on Tuesday, May 5th, 2015.  
You're invited to Downtown San Diego's largest, coolest, and most def off the charts Cinco De Mayo party!  Please RSVP here. 
Along with Taco Tuesday prices, margaritas, and cerveza, Grammy award winner, La Santa Cecilia, will be performing live along with Orlando and The Shantelles, Buyepongo, and Los Master Plus!!! 
RELATED POST: How To Make A Skinny Margarita Without Sugar
Read on for more fiesta details and see outfit ideas on what to wear for Cinco de Mayo here.

_______________________________
San Diego Cinco De Mayo Fiesta At Puesto
~ Use #CINCOTECA on social media ~

When: Tuesday, May 5, 2015 | 4pm-10pm
Where: Puesto at the Headquarters | 789 West Harbor Drive San Diego, CA 92101
Price: FREE admission, but RSVP HERE
What: Live music festival, margaritas, cerveza, and Taco Tuesday prices
Special: Pose in the themed photo booth with Nubry
Invite your friends to CINCOTECA
_______________________________
Puesto's CINCOTECA Entertainment Line-Up
La Santa Cecilia — Grammy Award winner for Best Latin Rock
Los Master Plus — watch their "Fiestina" video
Buyepongo — will get the tropical vibes and Margaritas flowing
Orlando and the Shantelles — the Latin house band of the evening
Puesto Tacoteur, Eric Adler, showed us how to make a Skinny Margarita! Click here for recipe.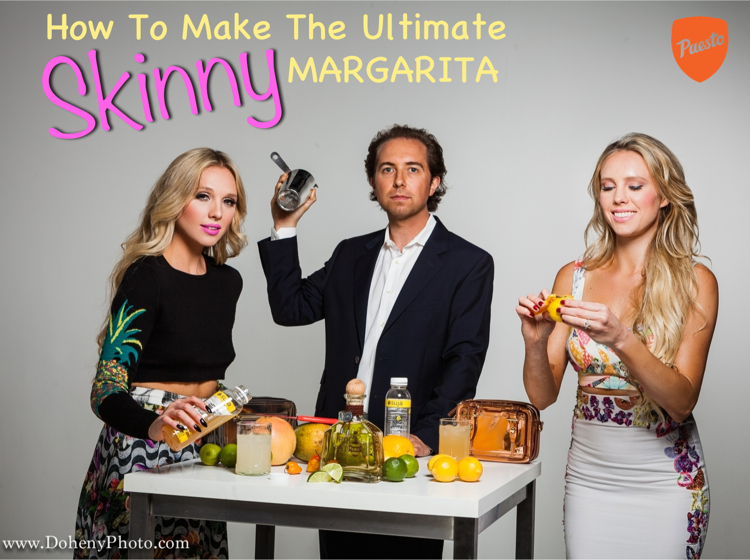 Interested in more cool San Diego events like CINCOTECA? Be sure to subscribe to our newsletter in the sidebar to the right. Looking for outfit inspiration? Wear bright colors and see some ideas on what to wear for Cinco de Mayo here.