You know the feeling. You're on your couch, you're tired, lazy, not dressed, and hungry.
Yes, you could get up, put some makeup on and head out to Whole Foods or your favorite neighborhood restaurant for a pickup order…
…but that's the last thing you can imagine yourself doing. You ask yourself, "Isn't there another way?" All about our favorite San Diego grocery delivery service here.
Here to solve your San Diego delivery service dilemma is Postmates, an under 1 hour food delivery service, now available in San Diego. But, wait! There's more…Postmates will not only deliver you meals and smoothies from your favorite restaurants, it will deliver you whatever your want, on demand!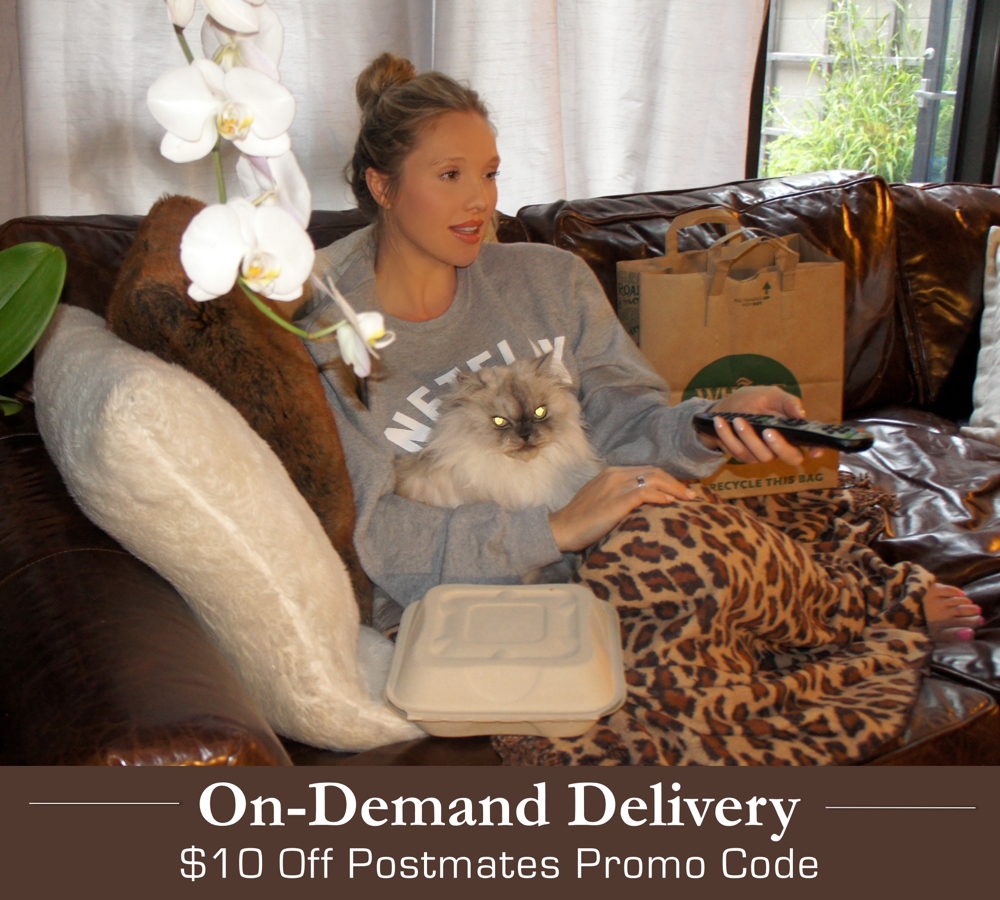 So, do you need flowers picked up at Adelaides La Jolla and dropped off to a friend today? They'll do it.  Do you need to purchase new makeup at the MAC store at Fashion Valley? They'll buy what you request from MAC and drop it off to you.
Craving a treat from The Donut Bar in Gaslamp, but can't imagine waiting in line? No problemo, they'll stand in line for you.
Next time you're in need of a fast San Diego delivery service use the Postmates app. Sometimes, you'll get lucky and they'll be offering a free item such as the Extraordinary wrap from Cafe Gratitude or the Berry Brilliance smoothie from Robeks.
 Postmates Promo Code: NubryPM8 (use code and get $10 off delivery when you try out Postmates for the first time)
SaveSave