With Opening Day at Del Mar Racetrack right around the corner, you're wondering what to wear to Opening Day Del Mar, how to bet, who to go with, what hat do men wear, where to go for the Opening Day after party, and more logistical questions.
It's okay to feel a little anxiety leading up to San Diego's biggest event of the year. But, it's all about having fun. We want to wipe away all of your worries. So, here's how to have the best time ever at Del Mar Racetrack on Opening Day.
Opening Day at The Del Mar Races
~ How To Have The Best Time Ever ~
1. Beautify before Opening Day — Your photo will be taken a lot on Opening Day. Whilst you are spending so

much time preparing your Opening Day fashion look, you must be sure not to neglect your pretty face!  Makeup will sit better on a well-energized face.
You will most definitely be wearing beautiful heeled sandals and thus you wont want to let your feet down. Feet will need the extra relaxation before a big day on your feet. To feel like you are walking on air, throw your feet up by reserving a table!
Another tip, schedule a pedicure before and after Opening Day…you'll be happy you did! 
Lastly, spray your feet with a foot spray called Still Standing right before Opening Day — it will slightly numb your feet and decrease high heel pain.
2. Brunch before heading to the Del Mar Races —  Have a mimosa too!  There are lots of great spots to brunch on Thursday morning including the Waterfall Terrace at the L'Auberge Del Mar! You will probably get a sneak peek as the L'Auberge Del Mar sets up for their Opening Day After-Party.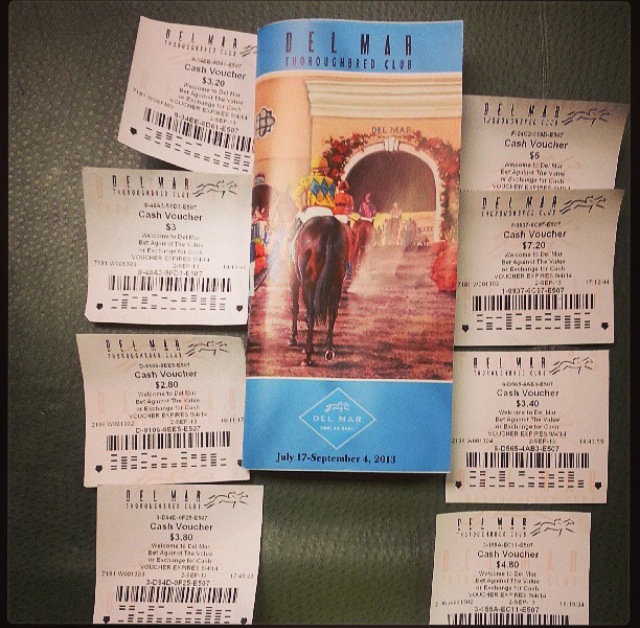 3. Arrive Early — Arrive at the track around 11:30 AM to get good parking!
4. Bring $2 Bills & Know How To Bet — so you can bet in style!  Here are some betting tips you should know (as seen in Locale Magazine Del Mar Racetrack Guide).
Minimum bets are $2 and are in increments of $2.
Long lines for placing bets on Opening Day, so know how to bet!
Allow 10 minutes or more to place your bet, given the lines.
"Large Transaction" Windows – these are for bets over $50
"Chalk" – a horse that has the most money bet on it
Betting Techniques – you can make up your own technique for picking a horse based on things like their name, number, jockey, color of the jockey's silks, etc.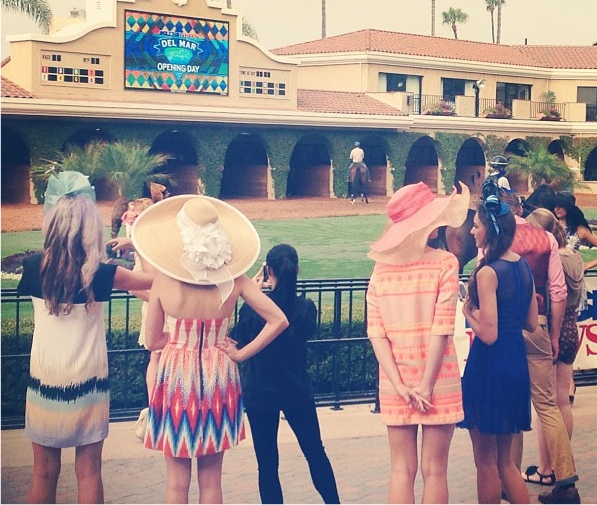 For more style tips, see the Opening Day Women's Style Guide. All hats pictured are Carol Bader Design | call 8884244287 to purchase.

5. Travel Lightly — Don't bring a tote bag.  A clutch with a shoulder strap is sophisticated and will hold the essentials which include cash, cell phone, sunglasses, lipstick, and powder!
6. Make it a Staycation — Opening Day only comes once per year!  Checking into the L'Auberge Del Mar the morning of Opening Day is an amazing way to relax,
be close to the track, be at and attend the best Opening Day After Party, and have the best access to go to and from your room at your leisure.
The rooms facing the pool will give you a great view of the party if you want to retreat to your room. The best part…wake up poolside!
7. Hire a Driver for the Day — This way, you won't have to worry about parking or curbing your drinking.  This is a safe route and guarantees that everyone will have a great time!
8. Arrive in Style — we're not talking your car, we're talking about what you are wearing! Having the best time ever on Opening Day begins with your outfit.
This is not the day to hold back ladies and gents! See the Opening Day Men's Style Guide or see the Opening Day Women's Style Guide.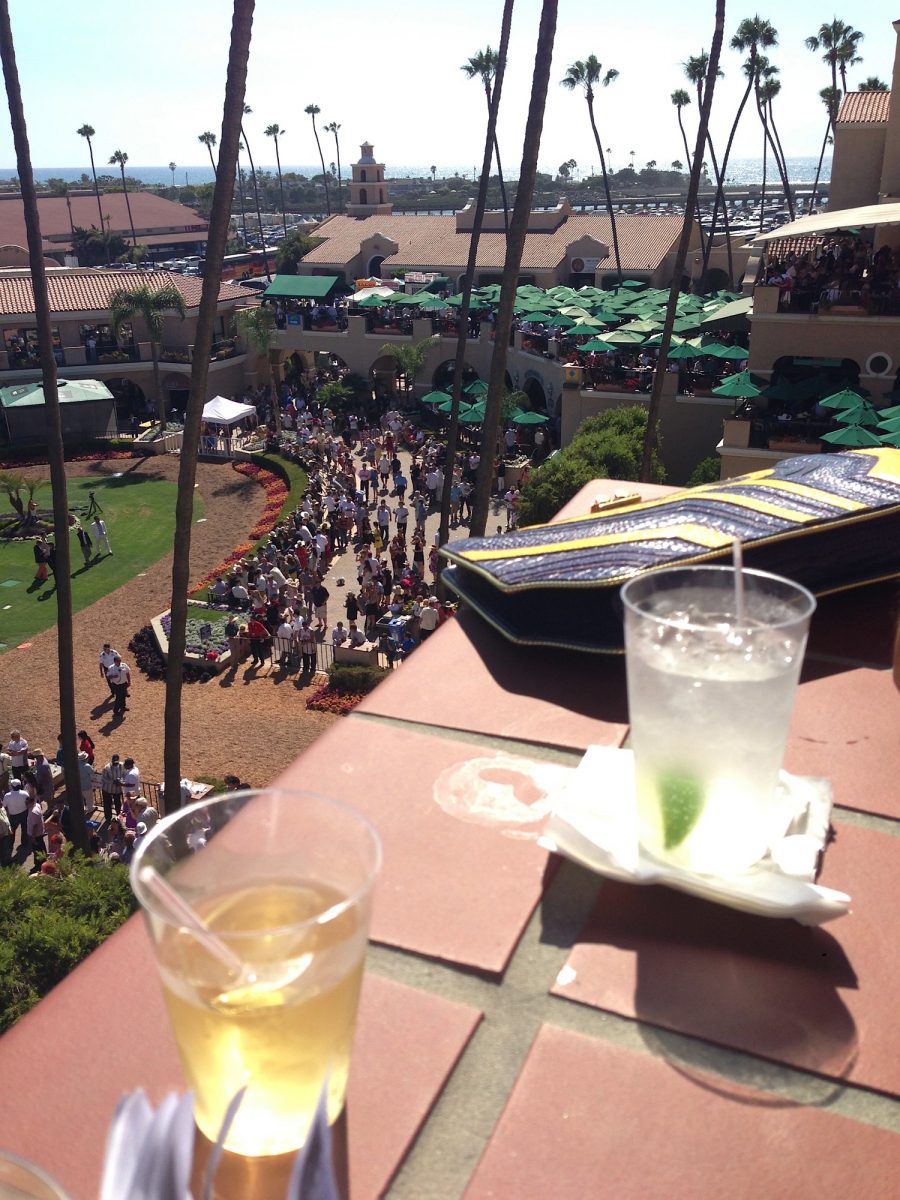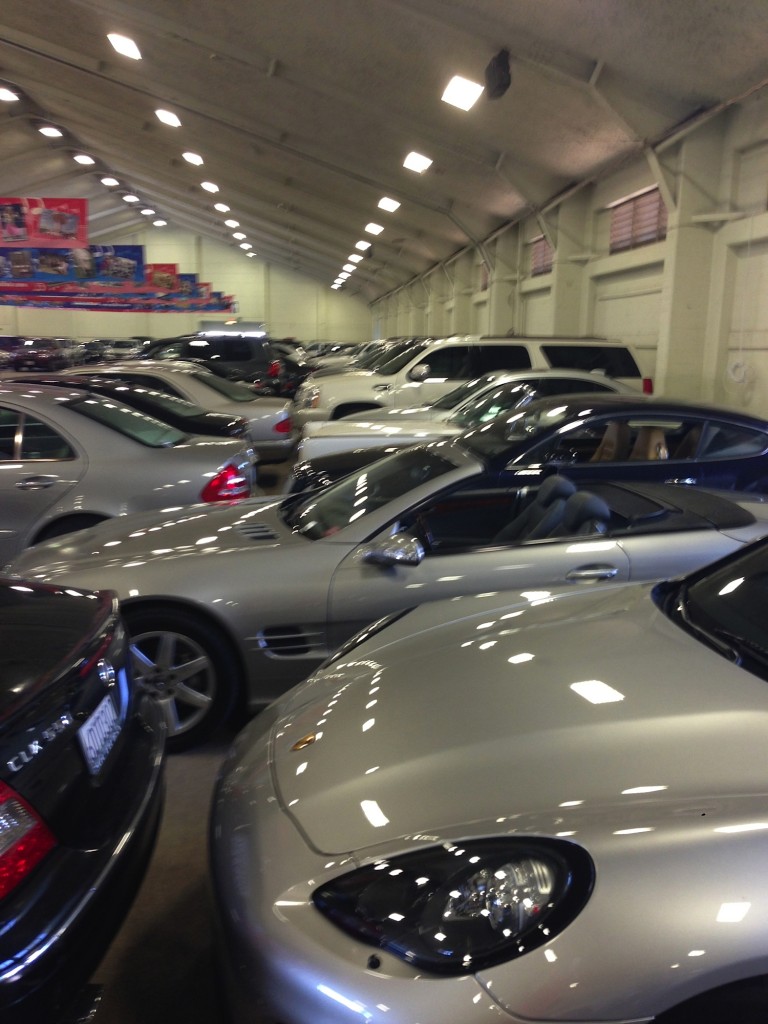 9. Choose a Hat — Everyone should wear a hat (or fascinator). Even the Men! For male tips on how to choose a hat, see the Men's Style Guide here.  Carol Bader Design, hat designer, is open at Del Mar Hat Company this week at the Del Mar Plaza (call in advance to make an appointment or stop in).
Carol will help you find the ultimate hat!  Note: Del Mar Hat Company is now located at the Del Mar Plaza.  Introductory pricing to custom and couture pricing.
Hat Tip: Ladies — bring your dress and Men — bring your tie, bow-tie, pocket square, or jacket to help Carol Bader pick out a hat for you.
10. Take a Selfie — before heading into the track, during, and at the after party!  Take photos using hashtag #delmarraces #delmarscene #openingday.
11. Attend The Opening Day After Party at L'Auberge Del Mar — Opening Day is only 50% of the fun, the other 50% is the after party!  Buy a ticket for you and your date to L'Auberge Del Mar.
 If you enjoyed this article about Opening Day and how to have the best time every, then be sure to subscribe to our weekly newsletter updates in the right hand sidebar above.

SaveSaveSaveSave
SaveSave