This week on the Nubry Nude podcast we sat down with Paul Fishman, Celebrity La Jolla Trainer, to talk about his weight loss journey, working out, plant-based diet, listening to your body, and more. Read on to find out how Paul lost 70 pounds and what his plant-based diet includes. Search Nubry in iTunes to listen to the full podcast episode and to find out what tips he gives women who want to lose weight.
GIVEAWAY: enter to win a 1-hr personal training sesh with Paul Fishman on our Instagram @nubry, plus an activated charcoal facial soap bar. Enter here. Leave a comment telling us what your hangover cure is and tag a friend!
How He Lost 70lbs
After living the life in New York for a few years – late nights, partying, and eating out – Paul had gained a lot of unwanted weight. He was able to start finally losing the weight through frequent fitness.
He discovered spin while in NYC and become devoted to the group workout! When he moved to San Diego, Paul underwent an entire lifestyle change. He walked into SparkCycle one day and asked if he could get a job as instructor, which he did.
Paul changed his diet and cut out meat almost entirely. Although he considers himself plant-based, he allows himself the occasional in and out burger. His philosophy is to listen to your body and do what makes you happy. He doesn't like labeling himself with things like vegan as these are emotionally charged terms that lock you into a box.
"It's All About The Diet, Baby" – Paul Fishman
According to Paul, "it's all about the diet, baby". While fitness is very important, if your diet isn't right, you won't see results. It's Paul's attention to healthy, plant-based eating that enabled him to drop the last 20lbs. How does he get enough protein? Paul says that he feels like he gets enough protein and has plenty of energy to teach 2 spin classes back to back and then Pilates!
Paul starts his morning with quinoa porridge. He substitutes quinoa for oats and makes his own almond or hemp milk for the porridge. He blends 1 cup of hemp with 1 cup of water and adds a few dates for sweetness.
For lunch, Paul loves HUGE salads. He tosses his lettuce in a large stainless steel bowl with black beans that he thoroughly rinses, tomato, avocado, veggies and hot sauce for flavor.
For dinner, Paul enjoys pasta! Since he's been gluten free for 20 years, he eats pasta made from gluten-free grains. Paul recommends pasta made from quinoa, black beans, or brown rice. A high carb dinner fuels him for intense workouts the following day.
Visit Paul's website Fishmanfit for information.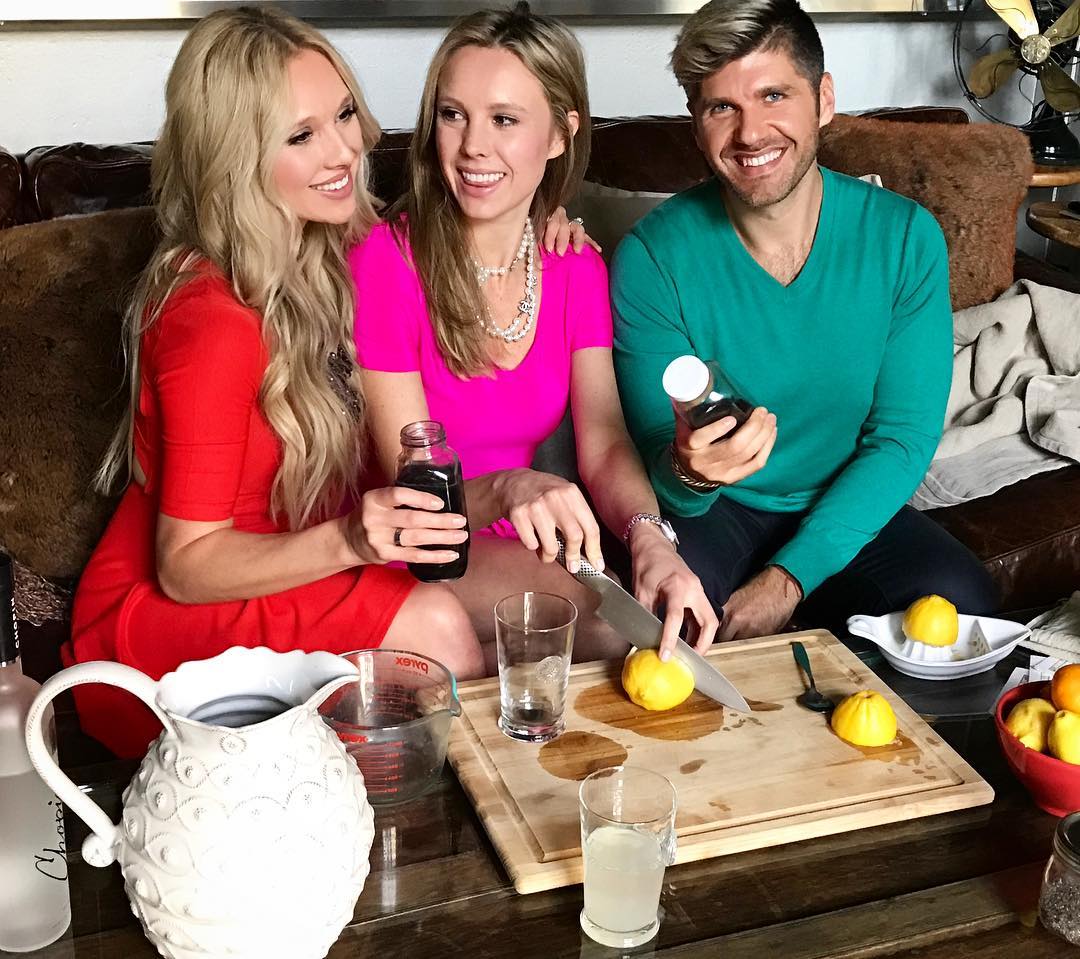 Listen To Full Podcast With Paul Fishman
Find out when Paul recommends starting your New Year's resolution, how to go about navigating holiday parties, and how to make his world famous activated charcoal lemonade recipe. You'll find the answers to this and much more by listening to the full podcast on iTunes. Search Nubry on iTunes and click SUBSCRIBE to get weekly episodes with our beauty and health experts.