With summer now officially over (Labor Day literally came and went too quickly), we have a lot to cry about.  No more whites (who really listens to that though), pool parties and swan rafts (haha who am I kidding), never-ending summer nights, "she sheds", and the excuse to indulge in one too many ice cream cones. Bikini season has come to an end, which means we'll have to move on to fall/winter wardrobes, trench coats, over-the-knee boots (not too shabby), and scarves.  As heart-wrenching as these silly woes may seem at the moment, you actually have a great deal to be happy about too. KAABOO Del Mar is this weekend and if you want to know what to wear to KAABOO, keep scrolling.  And, see directly below for things to be happy about right now plus click here to take your life to the next level.
Things To Be Happy About Right now:
You live in California, so the summer has actually just begun! Boots, coats, and scarves…say what?
Bikinis are allowed all year long in SoCal, so don't put them away.
KAABOO Del Mar is this weekend!!!
NOTE: Congrats to Natalie Neece and Arielle Berneman for winning 2 weekend passes to KAABOO.  For all you others, go ahead and buy 1 day, 2 day, or 3 day passes to KAABOO now!  Also available in limited quantities are VIP passes (VIP kickoff party is this Thursday, featuring Sheryl Crow) and pool deck passes, cabanas, and chaise lounges to BASK.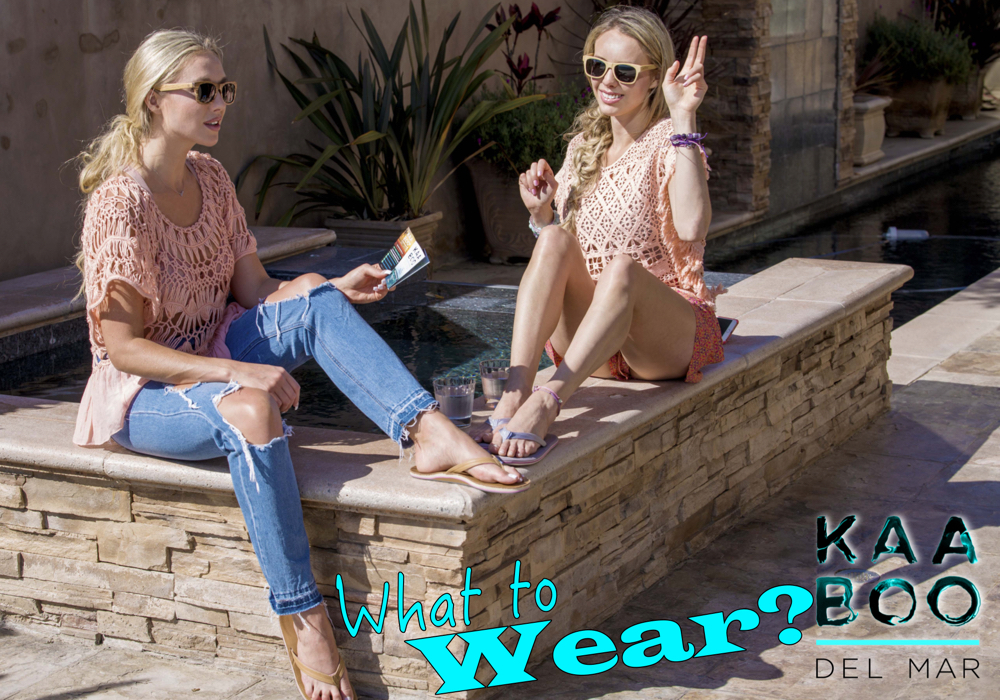 So let's focus on #3, shall we?  Have you purchased your passes to KAABOO? I hope so! Wondering what to wear to KAABOO? What you should be doing right now is planning your festival wardrobe — and if you're road-tripping to San Diego I'll discuss what to pack to KAABOO. Below, I talk about all of the fashion, accessory, and other necessities for your weekend-long KAABOO Del Mar experience so that you're stylish, happy, and most importantly comfortable at the coolest music festival to hit our very own San Diego. Buy KAABOO passes here.
__________________________
What To Wear To KAABOO
1. Backpack
Complete your KAABOO ensemble with a stylish backpack that goes all over the festIval grounds on your back and that carries everything you might need. Think  towel, sunblock, facial spray, selfie stick, extra pair of shoes, jacket, wallet, phone, bikini, and more. Shop our favorite picks below.
[show_shopthepost_widget id="1003495″]
2. Do Not Bring A Selfie Stick
Make sure you bring your friends to take photos or just take old fashioned selfies because you cannot bring a selfie stick to KAABOO.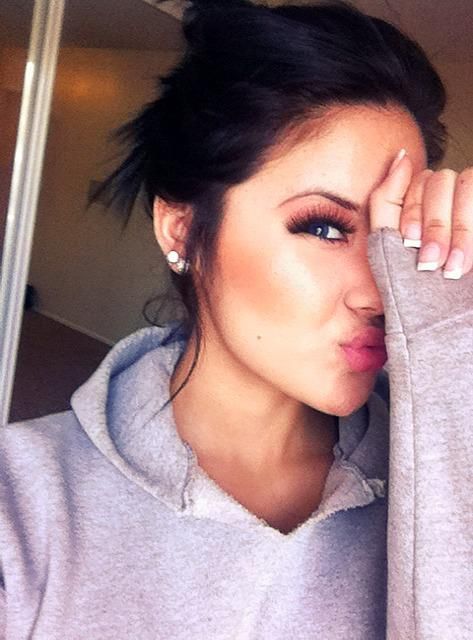 3. Blanket or Towel
You never know where you'll want to sit or lay down to watch the music acts, so be prepared with your very own blanket (that you can easily roll up into your backpack – refer to #1).  And if you manage to get a seat, which is highly likely since KAABOO is all about luxury and comfort, you can wrap up in the blanket when you get chilly late night or use it to dry off your body while hanging in your bikini at KAABOO BASK (refer to #18). Shop our favorite beach towels below.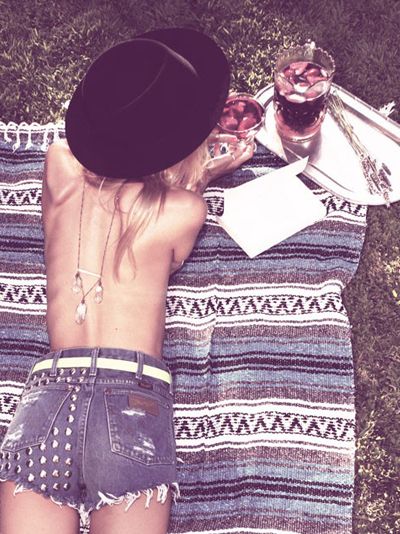 [show_shopthepost_widget id="1003045″]

4. A-Line Skirt
As one of the hottest fashion trends of the season, wearing an A-line skirt is a must. Heck it goes with everything, looks quite flattering, and comes in denim, suede, and many colors.  Shop our favorite styles below.
[show_shopthepost_widget id="1003465″]
5. Jean Shorts
Who goes to a music festival without wearing jean short cut-offs? Not me!
6. Facial Mist
Keep your skin hydrated and your makeup set in place all day with a refreshing facial mist. Try Evian Facial Mist Spray.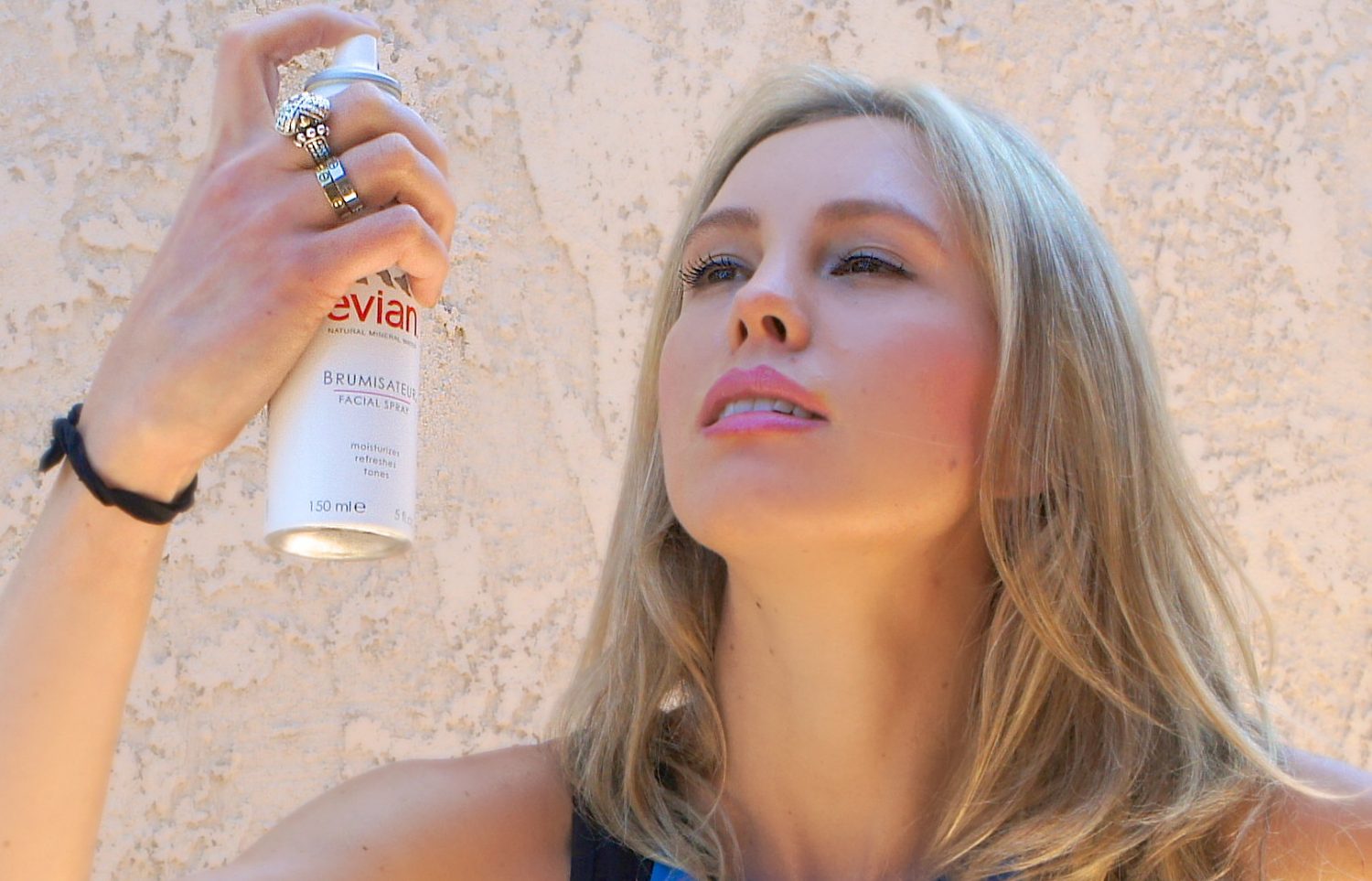 7. Cool Sneakers
KAABOO is at the Del Mar Fairgrounds, so don't fret about getting your shoes all dirty, dusty, and sandy à la Coachella or Stagecoach.  That being said, you'll be doing a lot of walking on the grounds, so prepare with a stylish pair of cool kicks like Superga or Converse.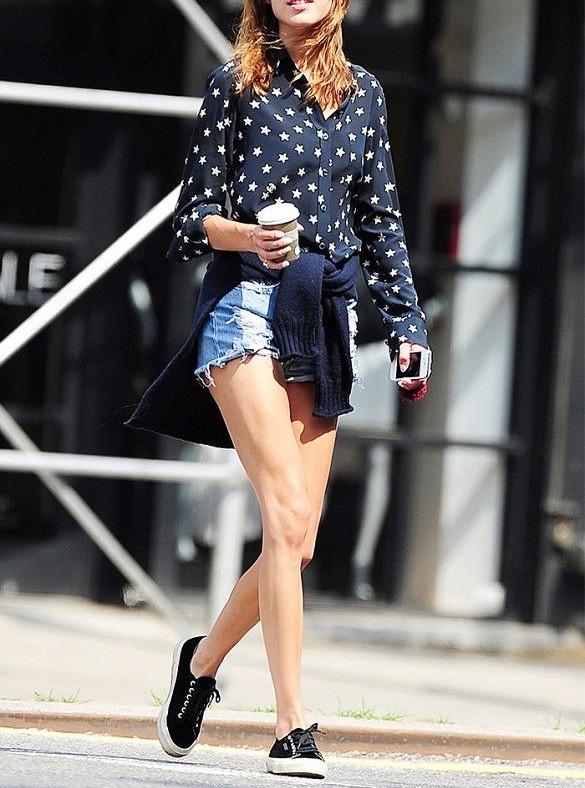 [show_shopthepost_widget id="1003351″]

8. Espadrille Flats
Now if you're just not into the sneaker look, then opt for the "it" shoe of the season, the espadrille flat. Jute flats were everywhere this summer, and in Cali, they'll continue to hang out for the next few months, so get on the espadrille bandwagon. Sincerely Jules is wearing the Soludos Classic Stripe Sandal. Shop more fun espadrille flats below.
[show_shopthepost_widget id="1003333″]
9. Music Pass
Don't forget your most coveted item, your KAABOO music festival pass; otherwise, how will you get through the gates!? Haven't bought your ticket (gasp)!? Click here to get it now.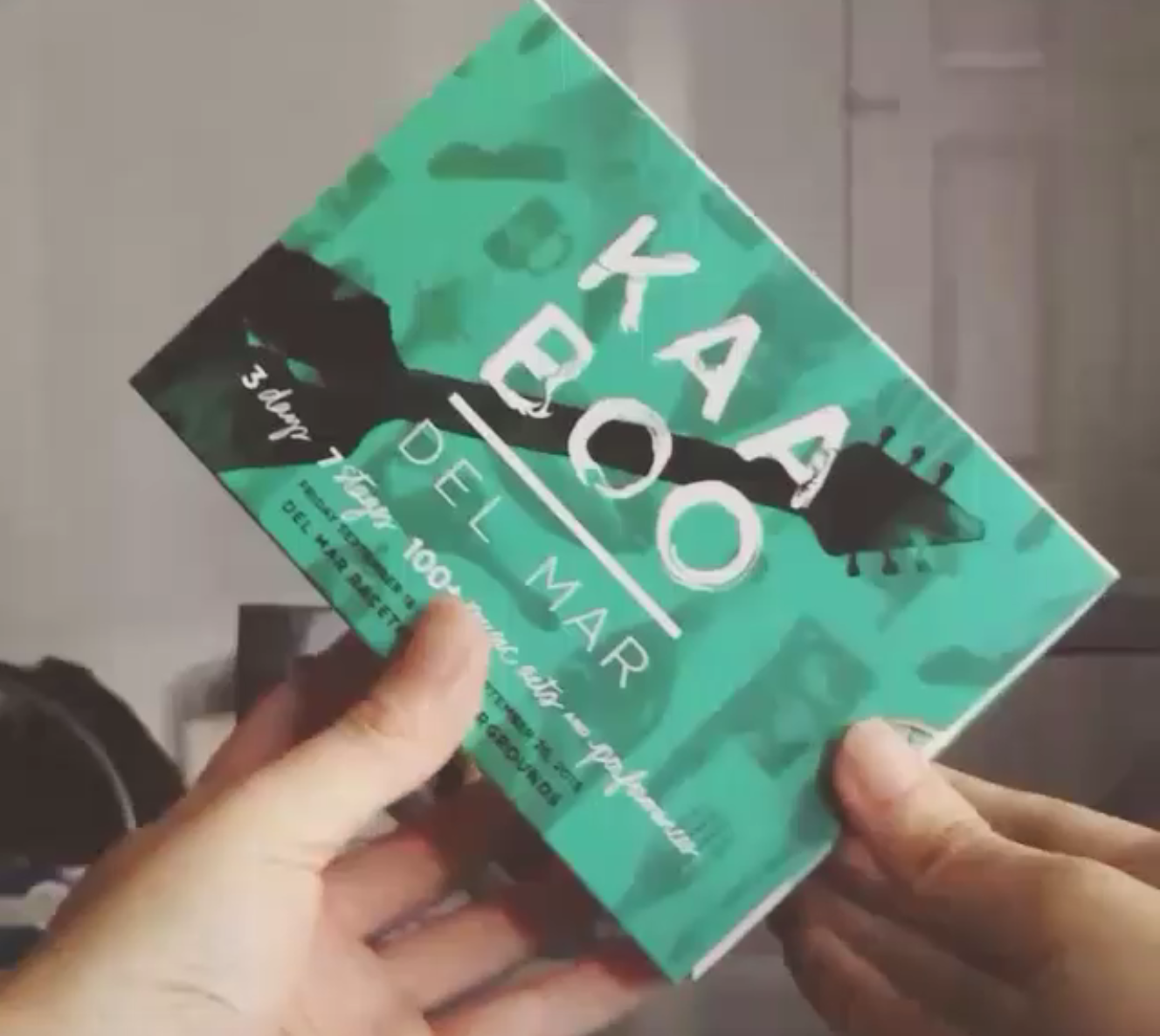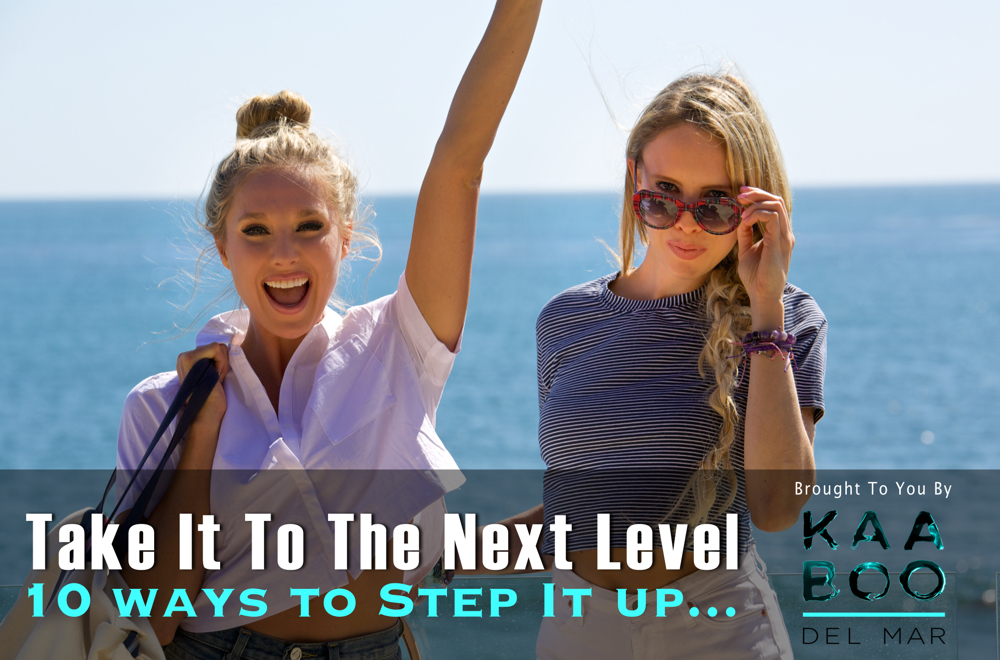 10. Maxi Dress
A flowy maxi always looks chic. Choose printed, striped, or solid and pair with oversized sunglasses to turn heads. Shop some favorites below.
[show_shopthepost_widget id="1003453″]
11. Appetite
18 of the best restaurants and chefs in San Diego will be serving up their amazing eats at KAABOO. Expect artisanal fare that's way more tasteful than at a typical music festival and pair delectables with dozens of limited production wines or craft libations. Come hungry and thirsty. Click here for a list of the culinary rockstars to expect at KAABOO.
12. Hat
Protect your beautiful skin from the sun and show up in style wearing a fedora or wide brimmed hat. Rocky Barnes is wearing the Brixton Vega Wool Hat. Shop more trendy hats below.
[show_shopthepost_widget id="1003363″]
13. Flower Crown
A festival must, channel your in flower power child with a handmade floral crown. Head to your local florist to have them handcraft you one of these beauties.  We love Bloomers Flowers La Jolla – call 858-454-3913.
14. Statement Sunnies
Attract street style photogs with a pair of statement sunnies. Metallic lenses, colored frames, or quirky shapes, let your personality shine through with a cool new pair. Below, model is wearing the Wildfox Bel Air Sunnies. Shop more fun sunglasses below.
[show_shopthepost_widget id="1003375″]
15. Cross-body purse
Not into the backpack? No problem. But, choose a purse that won't weigh you down aka large Goyard tote. A cross-body or messenger purse will store all of your necessities — sunblock, money, ID, lipstick, and phone — and it will not get in the way when you're jumping up and down at No Doubt on Friday night. Shop messenger bags below.
[show_shopthepost_widget id="1000461″]
16. Crochet or Lace Dress
Also a festival must is crochet, lace, and anything with cutouts.  Dainty and bohemian, a lace ensemble will instantly bring you back to boho festival era circa 1970's.
[show_shopthepost_widget id="1003441″]
17. Romper
You can slip into an adorable romper faster than it takes to make a PB&J. Well, duh! But seriously, rompers are easy to wear, comfortable, cute, and a no-brainer. Available in flowy long-sleeves, strapless, prints, and deep-cut V's, rompers are a go-to just like a cute little summer dress.  Shop super cute styles below.
[show_shopthepost_widget id="1003447″]
18. Bikini or Swimsuit
Bask in a sandy beach area on a chaise lounge while watching the main stage? Yeppers! Reserve your cabana here and don't forget to pack a really cute bikini or one-piece. Literally the perfect weekend getaway — enjoy direct stage view with a pool and an exclusive bar at KAABOO BASK.
Save
Save