Palazzo pants, those wide legged, silky, and perfectly draped pants, are still at the top of our bottom's list.  During the summer, we showed you how to wear a pair of ocean blue palazzo pants for California weather with a cropped silky pink top, but how do you wear palazzo pants during the California winter when the air is more chill and when see-through, cropped blouses are no longer applicable?  Simple!
RELATED POST: How To Wear Palazzo Pants – Those Splendid Wide Leg Trousers
Below, we've styled a pair of Ashlee Brooks Collection palazzo pants, called the "Ruth" pant, available here, in an oxblood hue with an oversized, mustard sweater.  The key during the cold months is to pair these silky pants with a relaxed top that covers the bum.  This "lady that lunches" outfit is stylish and yet so comfortable, which is hard not to love.  To finish off the look, we've tied our hair up in a top knot or high bun and accessorized with a beige Chanel bag and vintage Porche Carrera aviator sunglasses.  For added warmth, layer with a cape and a warm knitted scarf, as we show below.  See how to wear a cape here.
RELATED POST: Celebrity Buns – Which Hairstyle Is Your Favorite?
____________________
How To Wear Palazzo Pants During The Winter Season:
SHOP THIS PANT: Ashlee Brooks Collection Ruth Palazzo Pant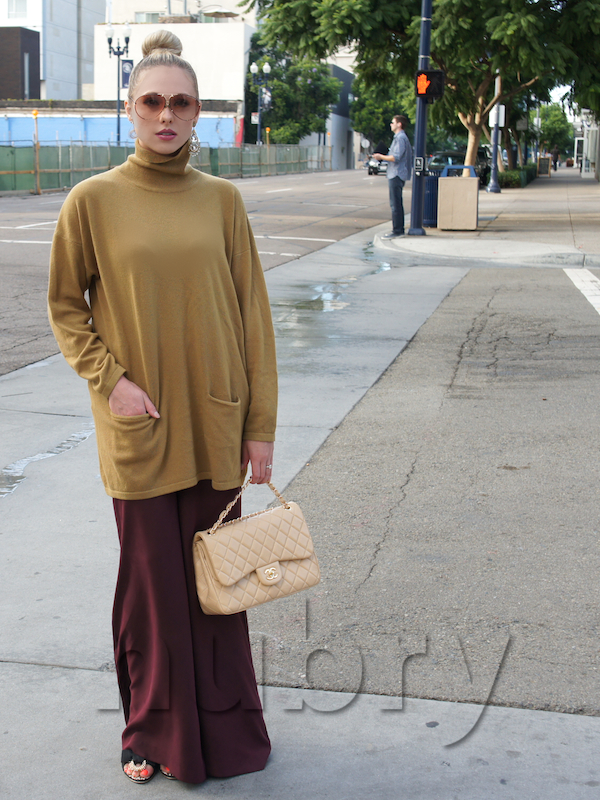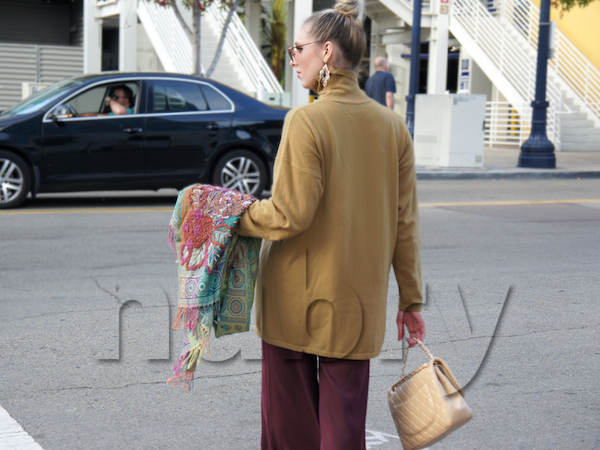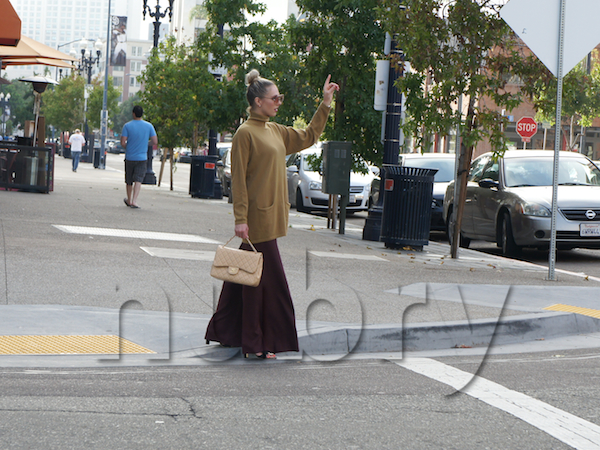 SHOP THIS CAPE: Ashlee Brooks Collection Claire Wool Cape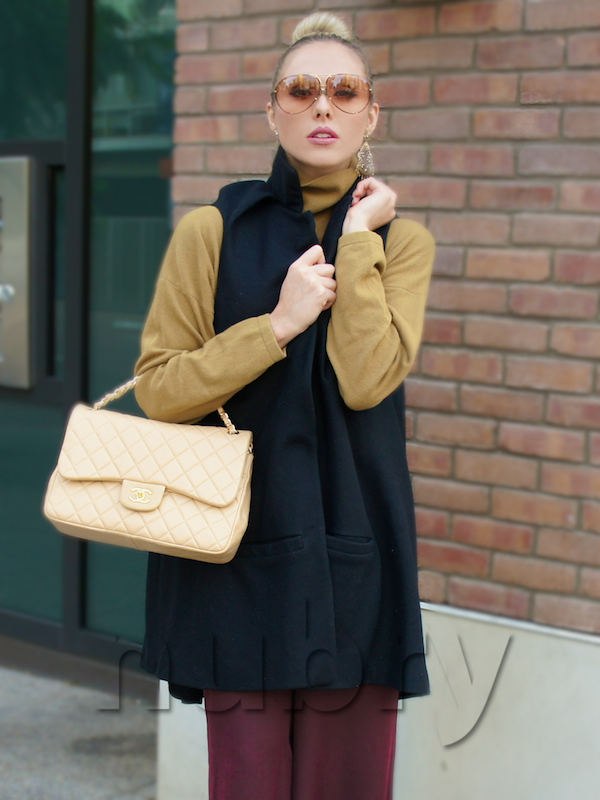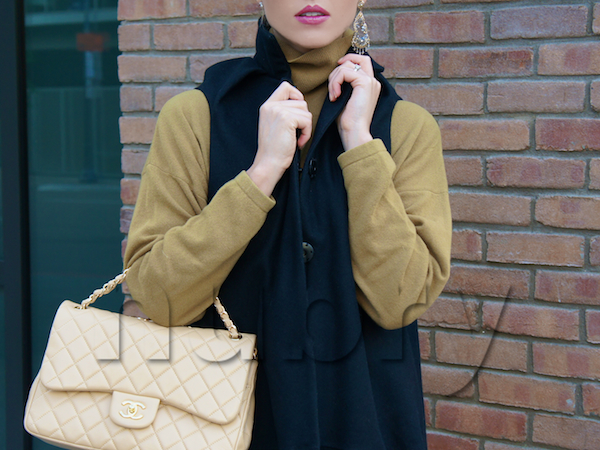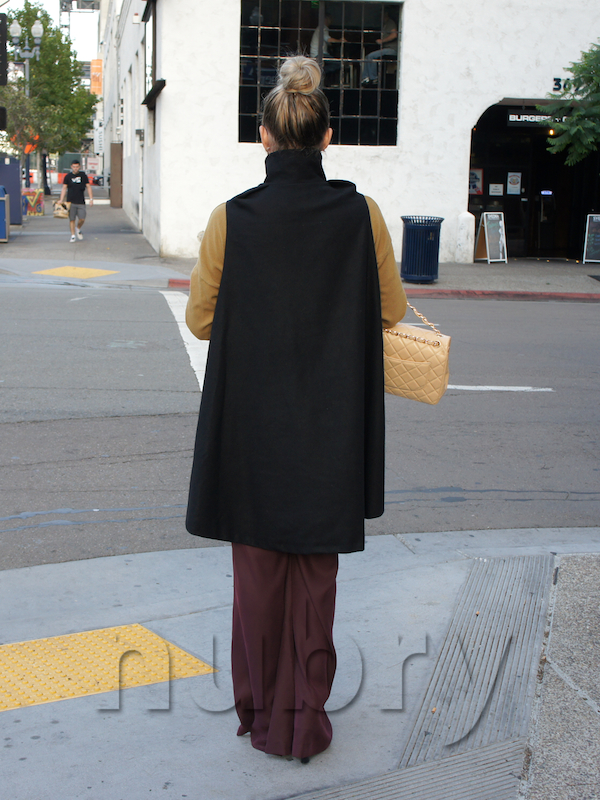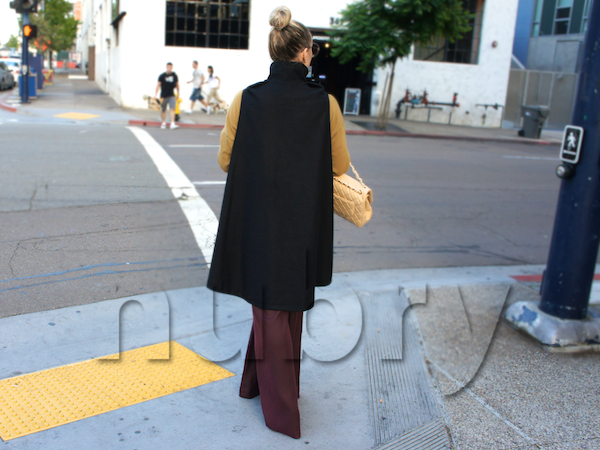 SHOP PALAZZO AND WIDE LEGGED TROUSER PANTS: