Behold the new fashion era of comfort, ease-of-movement, and pure sophistication, we're talking about "palazzo pants" or relaxed trousers.  This wide leg pant has all the right ideas and all the right moves.  Click here to see how to wear printed palazzo pants or patterned slouchy trouser pants. Don't get us wrong, we love a tight skinny jean and body-con dress, but on occasion, when we need to be all dressy and chic and just don't have the Herve Leger in us (a'hem abs alert), grab for the nearest palazzo pant!  According to thefreedictionary.com, "palazzo" is defined as,
A large splendid residence or public building, such as a palace or museum.
Fortunately, "palazzo" – in the pants sense – refers to a large splendid pair of pants, such as spruced-up pajama pants.  Lucky for you, palazzo pants are all the rage this spring and as such you'll find many a styles in various colors, prints, and fabrics.  Since it's Spring and we're all about neons, brights, and color, we chose a vibrant pair of bright blue Rag & Bone "racine" palazzo pants and then paired them with a sheer hot pink cropped top.
RELATED POST: How To Winterize Palazzo Pants
Below, find your own palazzo pant inspiration and tweet us @nubry or leave a comment below with your large splendid palazzo thoughts!
How To Wear Palazzo Pants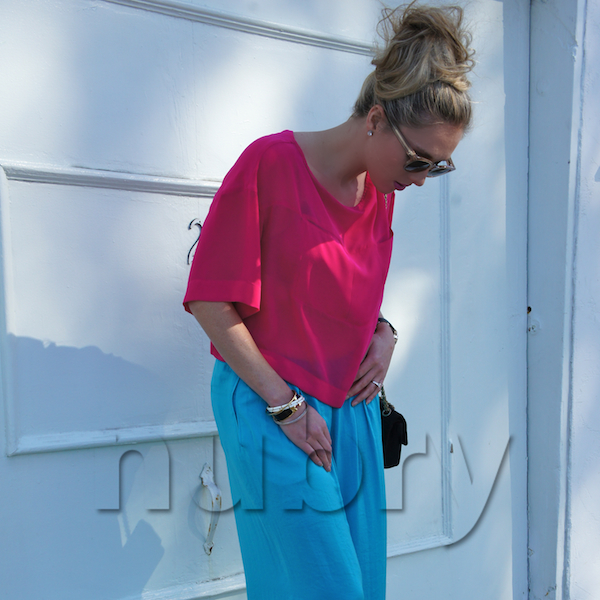 SHOP THESE PANTS: Rag & Bone Racine Wide Leg Palazzo Trouser Pants In Bluebird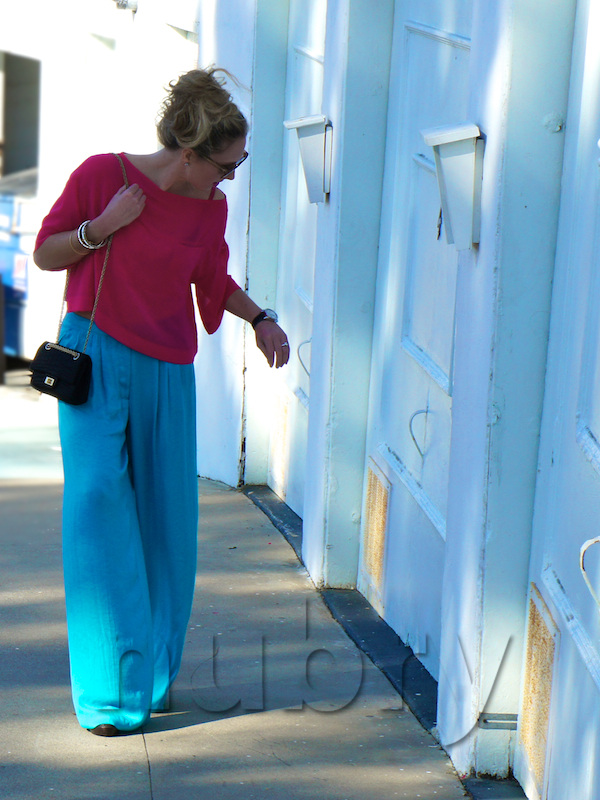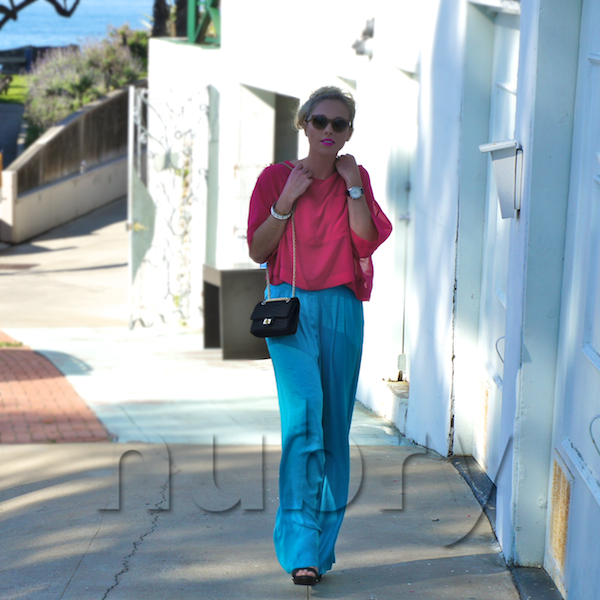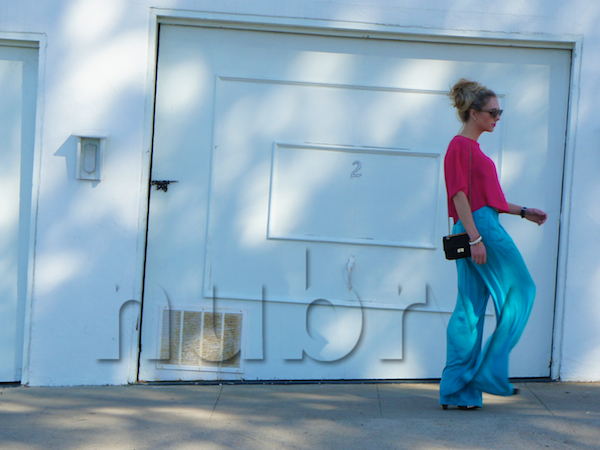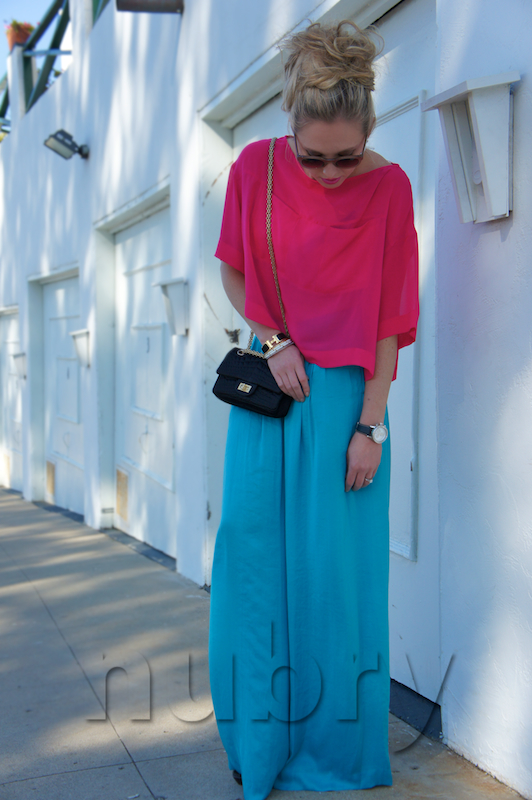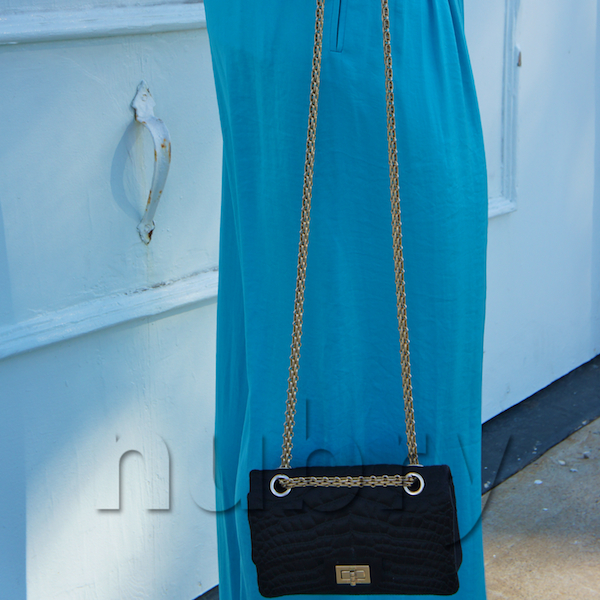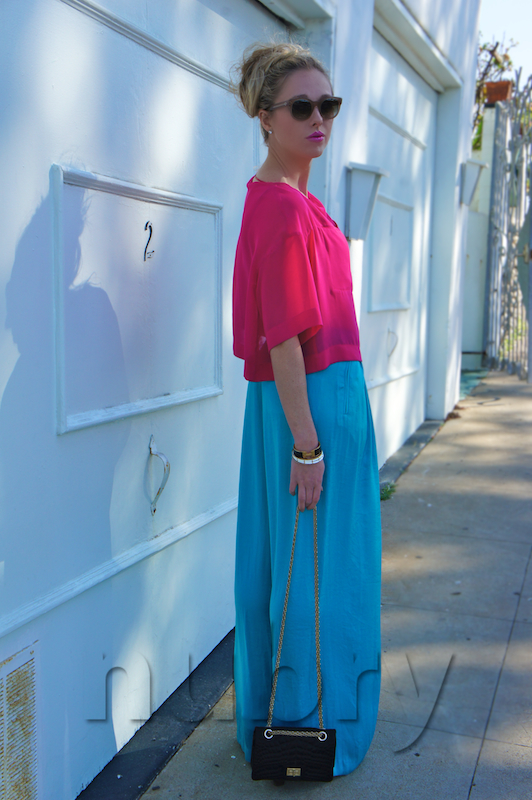 SHOP THIS CROP TOP: Amanda Uprichard Military Boxy Crop Top Shirt in Hot Pink