Dos Caras Swimwear debuts its third collection tonight at FWSD. We expect to see the high waisted bikini and cutout one piece suits, wrap dress coverups, and even pencil skirts. This San Diego based company founded by two San Diego designers, Aida Soria and Syncletica Maestas, develop swimwear that is on trend but also suitable for everyday women. We snatched Aida for a quick insider look at the Spring 2014 collection and what to expect tonight.
Expect High Waisted Bikini And Cutouts At FWSD From Dos Caras Swimwear
1. How and Why did you start your fashion line? In January 2012, I saw an email at work asking for fashion designers here in San Diego. Syncletica and I have talked about starting a bathing suit company for years and we saw this as our perfect opportunity. We launched Dos Caras swimwear at FWSD 2012, we were fortunate enough to show our second collection at Nolcha Fashion Week during NYFW, and now were excited to show our 3rd collection this Friday!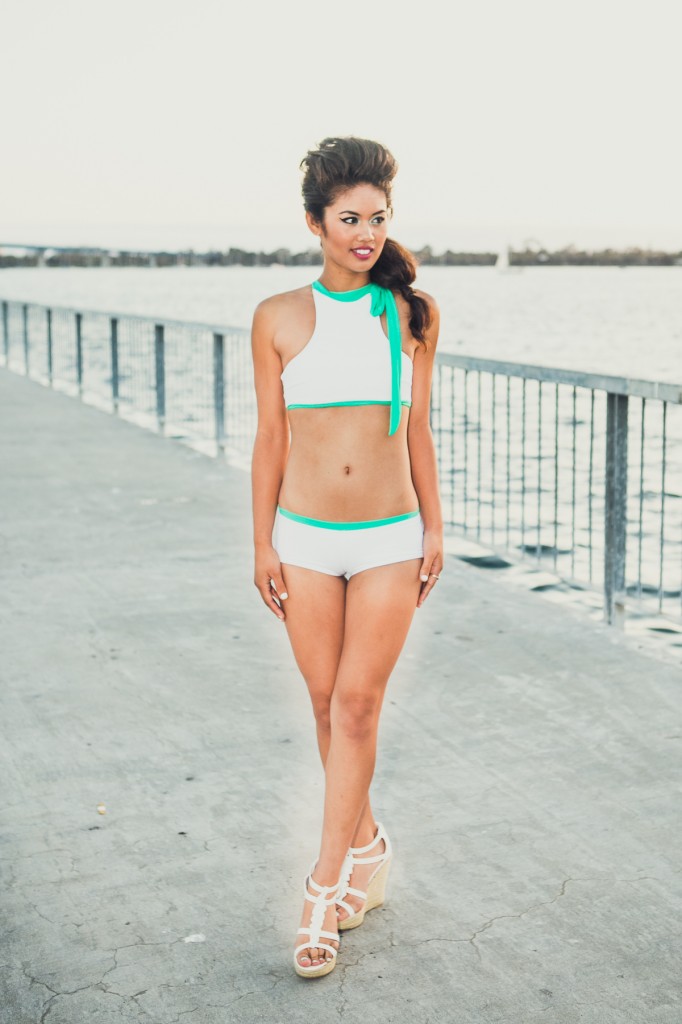 2. What is unique about Dos Caras? As native San Diegans we understand that bathing suits is part of our lifestyle. We design suits for all women that you can wear at the beach in the surf, to the pool party, or water park that will make you feel sexy and confident without having to always wearing a teeny tiny bikini.  The high waisted bikini is a trend we are capitalizing on. Plus not only do we design suits here locally, but produce the suits locally.
3. What are the big trends in swimwear right now? Of course the tiny bikini will always be in, but were happy to see that cute 1 pieces and the high waisted bikini have made it back. These pieces are updated with fun cutouts including bra tops, or on the hips…It's really cute way to show skin, without revealing too much. Prints are really in this next season too, especially floral and tribal.
4. What are your responsibilities vs. your partner? Although we both design the suits, Syncletica is much more of the hands on person when it comes to the sewing portion and business, whereas i handle more of the marketing and public relations.
5. What are next steps for Dos Caras? other fashion categories? We're really looking forward to developing our coverups. This collection were really excited to show our wrap dress and pencil skirt. But we've also created a new line of t-shirts that are more urban chic, and can be worn at the beach or the club!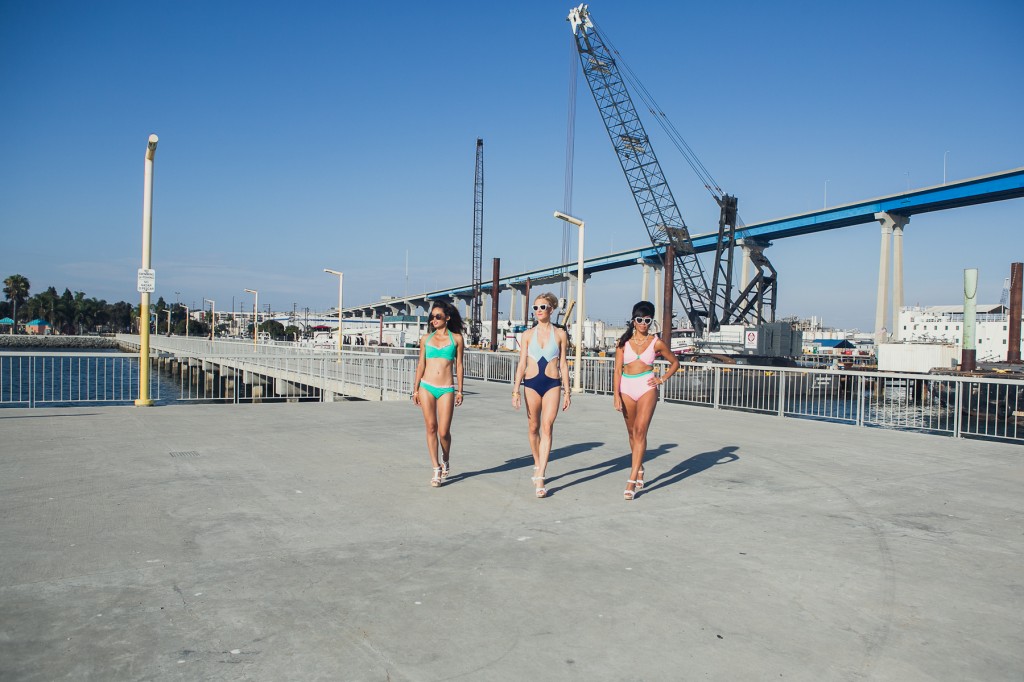 6. What is the best thing about Fashion Week San Diego? As native San Diegans, we are so happy to show our collection to our friends in family in our hometown.
As a designer, what do you recommend to aspiring fashion designers? Theres never a "perfect time,"so just go for it!! And always remain true to yourself!
7. What would you recommend to people that have never attended FWSD? (shoes to wear, or parking, or standing only or no drinks, or lots of food, anything insider?) Even though we are veterans to FWSD, this is a new venue and so were not entirely sure what to expect either! However we would suggest to come ready to mingle. FWSD is not only an opportunity to see what the new trends will be, but its an awesome opportunity to mingle with the who's who in San Diego's fashion community.