In today's day and age, our bodies come in touch with so many pollutants, chemicals, and toxins which are creating havoc on our bodies! Although our bodies naturally detox everyday, it has never been more vital that we live a "detox lifestyle" which is the conscious effort of ridding our bodies of toxins on a daily basis.
Our bodies are on toxic overload and cannot survive optimally without our additional help and support, which is why we see so much disease, sickness, and obesity in our country today.  But don't stress too much, living a detox lifestyle is much easier than you think and takes just a few simple actions each day. No, we're not talking miserable 48-hour liquid cleanses, we're talking real, long-term actions that work and feel great too.
We went on Fox 5 News San Diego to discuss our detox lifestyle tips and how to detox your life. See below for some of our favorite detox tips that you can start integrating into your life today!  And, while we're on the subject of health, be sure to enter our Wellness Contest in collaboration with lululemon athletica La Jolla on Instagram! See contest details here — winner with the most creative wellness post on Insta will receive a very cool gift from lululemon!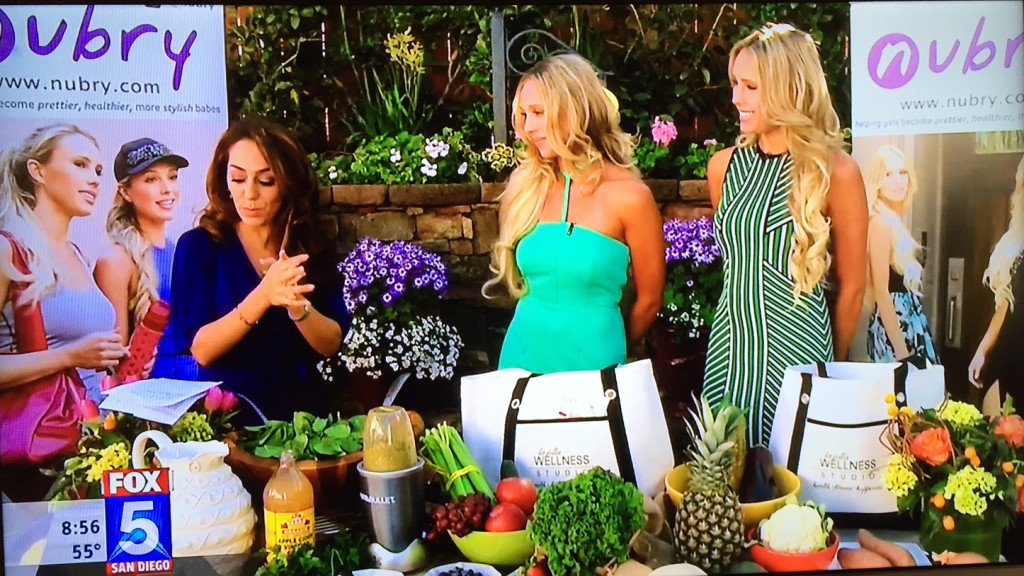 SHOP GRETCHEN'S DRESS (Left): AQAQ Gwen Bermuda Mint Mini Dress — on sale!
SHOP BRITT'S DRESS (right): Torn By Ronny Kobo Dresses
SHOP PITCHER (similar): Juliska Berry & Thread Pitcher
Watch: Detox Your Life on Fox 5 News San Diego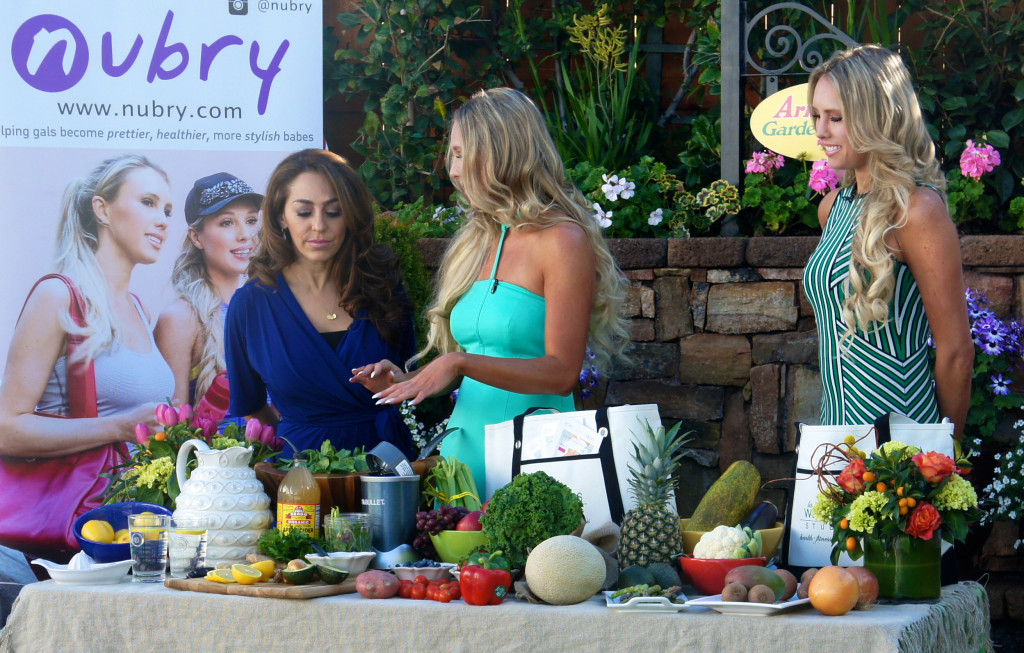 ______________________
How To Live A Detox Lifestyle
1. Start Your Day Off With Filtered Water And Apple Cider Vinegar – mix water with 1 teaspoon of apple cider vinegar, lemon, and cayenne pepper. Apple cider vinegar has powerful enzymes that clean the blood and remove toxins from the liver. Apple cider vineger is a staple in everyone's pantry and should be incorporated into your daily diet for its plenitude of benefits including better digestion, increased metabolism, lowered cholesterol, and acne relief.
SHOP PITCHER (similar): Juliska Berry & Thread Pitcher
SHOP GLASSES: Juliska Berry & Thread Clear Highball Glass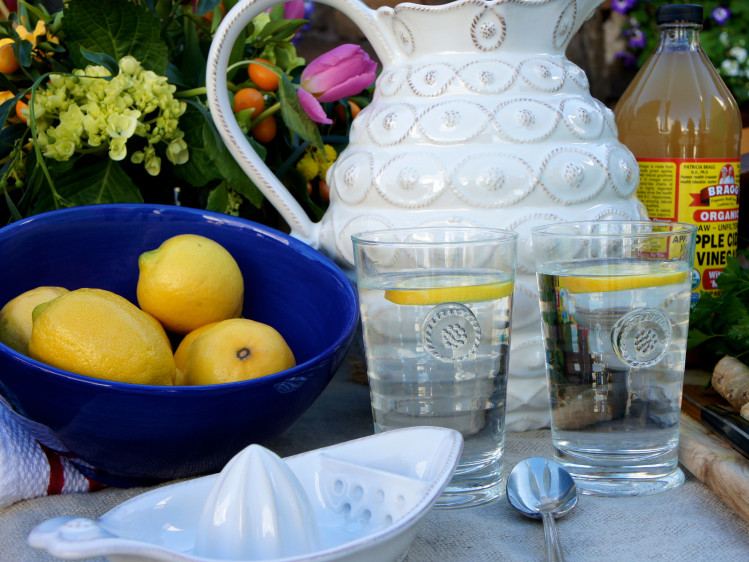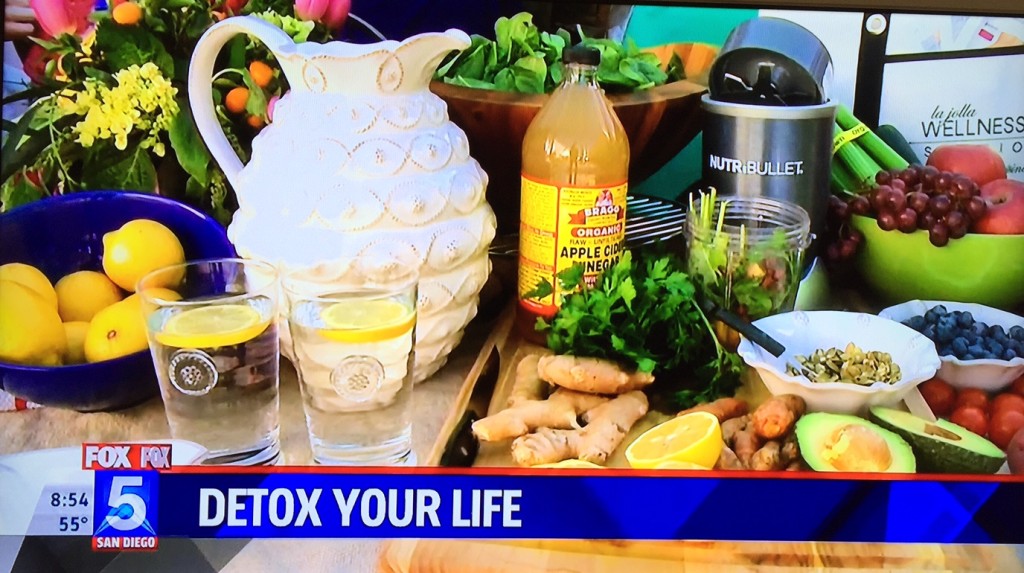 2. Detox Recipes – there are certain ingredients that have powerful detoxifying agents and should be incorporated as much as possible into daily diet through tasty recipes. Here is our recipe for 5-Second Detox Salad Dressing:
Ingredients:
Small bunch of Parsley
1 inch piece Fresh Ginger
1/2 piece of Fresh Turmeric
1/2 lemon (with peel)
1/4 Red Onion
1/4 c. Red Beans
2-3 tbsp. Apple Cider Vinegar
2 tbsp. Pumpkin Seeds
1/4 Avocado
Cinnamon
Cayenne Pepper
Instructions:
Add all ingredients into cup and blend in the NutriBullet or other blender for a few seconds until smooth. Dressing should be thick and creamy.  Pour over salad and enjoy immediately.
SHOP NUTRIBULLET: Magic Bullet – The NutriBullet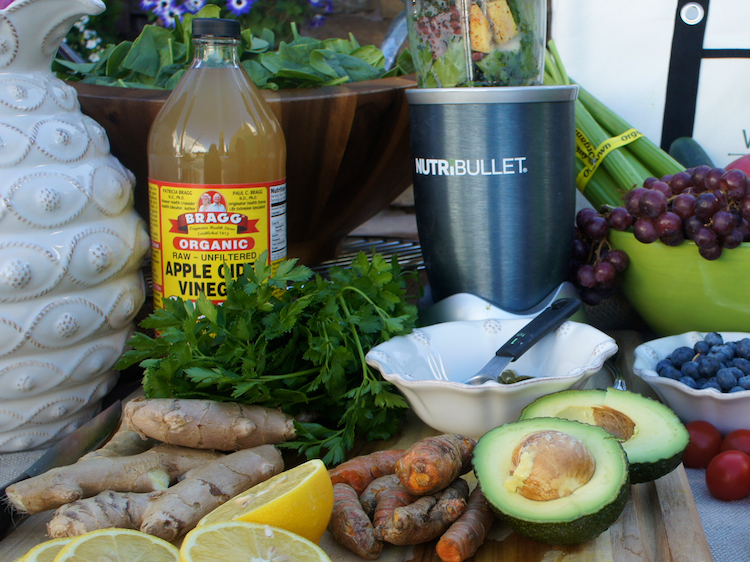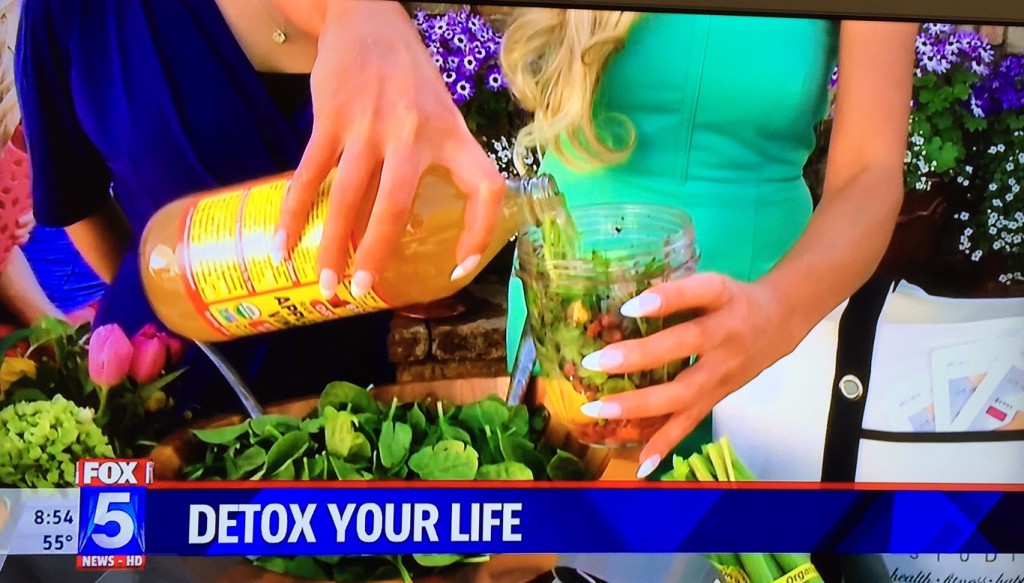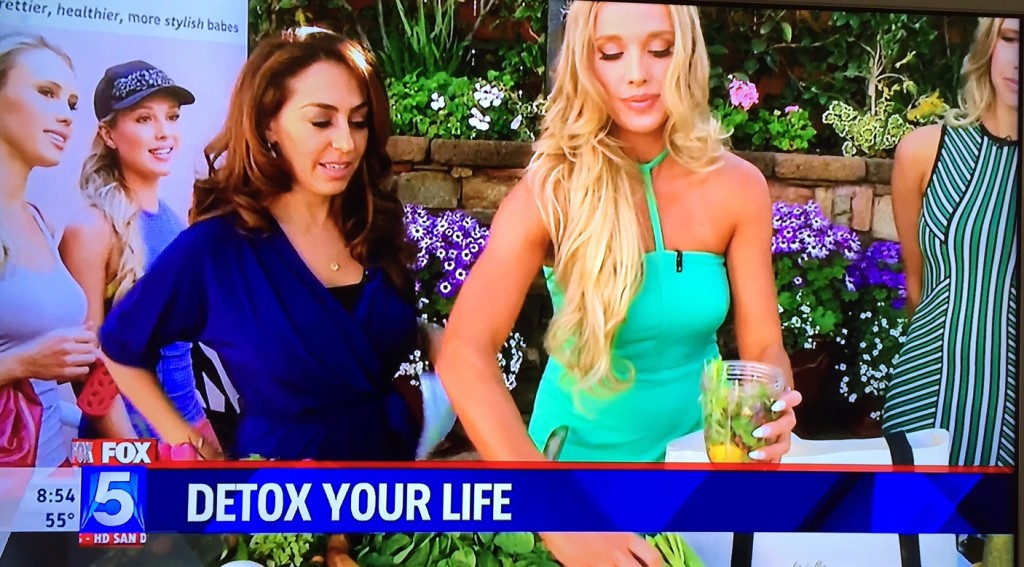 3. Exercise Daily – Exercise increases circulation in the body, thereby releasing toxins, which are flushed out through the largest organ in the body, the skin. Sweat is vital for the detoxification process.  You can jump-start the detoxification process at the La Jolla Wellness Studio, which has a state-of-the-art program designed specifically for wellness, detox, anti-aging, and weight loss. Their vibration therapy training promotes lymphatic drainage to flush toxins out of the body, which is followed by HIIT (high intensity interval training) and lots of sweat, thus having a significant detox effect via your largest organ, the skin. The resulting effect of The La Jolla Wellness Studio's detox program is clean blood, healthy liver, radiant skin, and optimal weight.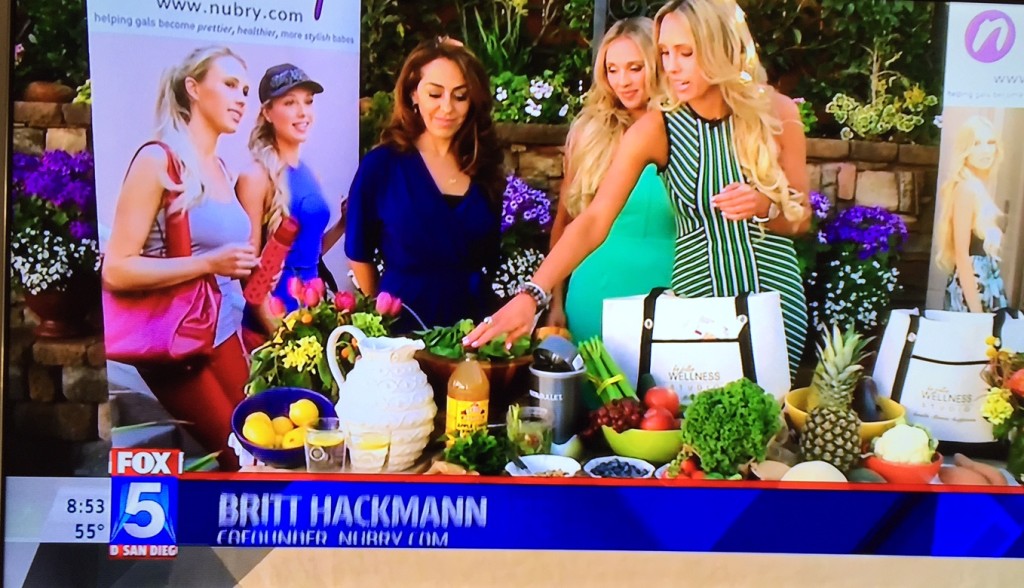 4. Dirty Dozen vs. Clean 15 – our fruits and vegetables are so heavily sprayed with pesticides which create harmful toxins in our body, which in turn cause disease and sickness. We must make a conscious effort to choose organic fruits and vegetables so that we avoid this toxic build up. The dirty dozen are fruits and vegetables that are most heavily sprayed and should never be eaten if not organic. The Clean 15 include fruits and vegetables that do not receive large amounts of pesticides and thus can be consumed even if not organic.
Dirty Dozen — these fruits and vegetables are heavily sprayed with pesticides and should always be eaten organic.

Berries
Kale and Collard Greens
Cherry Tomatoes
Potatoes
Cucumber
Pear
Peaces and Nectarines
Grapes
Snap Peas
Hot Peppers and Bell Peppers
Celery
Spinach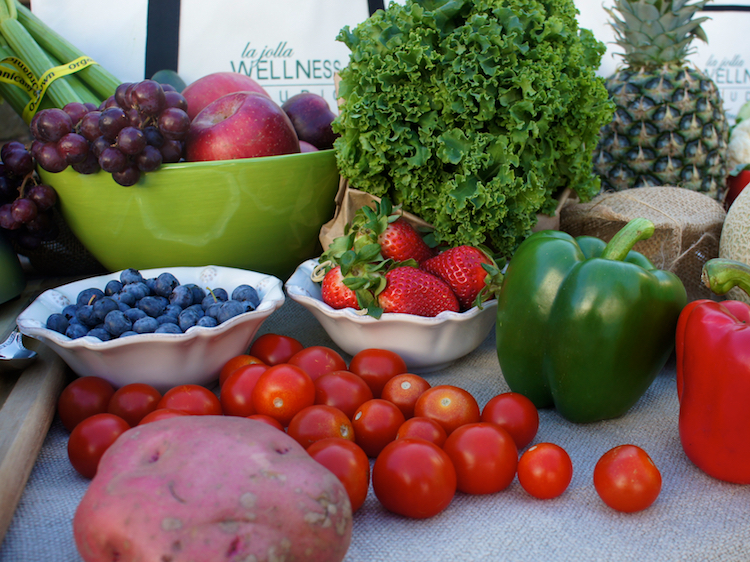 Clean 15 — these fruits and vegetables are not sprayed heavily with pesticides and do not always need to be eaten organic.

Avocado
Corn
Pineapple
Sweet Peas
Onions
Asparagus
Papaya
Mango
Kiwi
Eggplant
Grapefruit
Cantaloupe
Cauliflour
Sweet Potatoes
Grapefruit