Celebrities have been raving about the Cryotherapy facial or Cryofacial™, a non-invasive beauty treatment that increases collagen, renews your skin, and aids with anti-aging.  Used as part of their red carpet beauty prep, the Cryofacial™ shows visual improvements in one's skin after just one treatment with no downtime.  That's right, no peeling, redness or bruising! Opening this Sunday, November 8th, in La Jolla, Fountain Of Cryouth is a spa dedicated to Cryofacial™ treatments.   The Cryofacial™ was developed by Dr Kuehne, using pressurized liquid nitrogen vapors to stimulate the production of collagen and decrease pore size.  With a Cryotherapy facial, the skin becomes tighter, more elastic, and more even-toned, and blood circulation is greatly improved.
*Congratulations to our 2 winners: Mackenzie See and Agnes Fox. You both won our Cryofacial Giveaway for 4 Cryofacial treatments at The Fountain of Cryouth!

_______________________
Cryotherapy Facial or "Cryofacial™" Increases Collagen And Decreases Wrinkles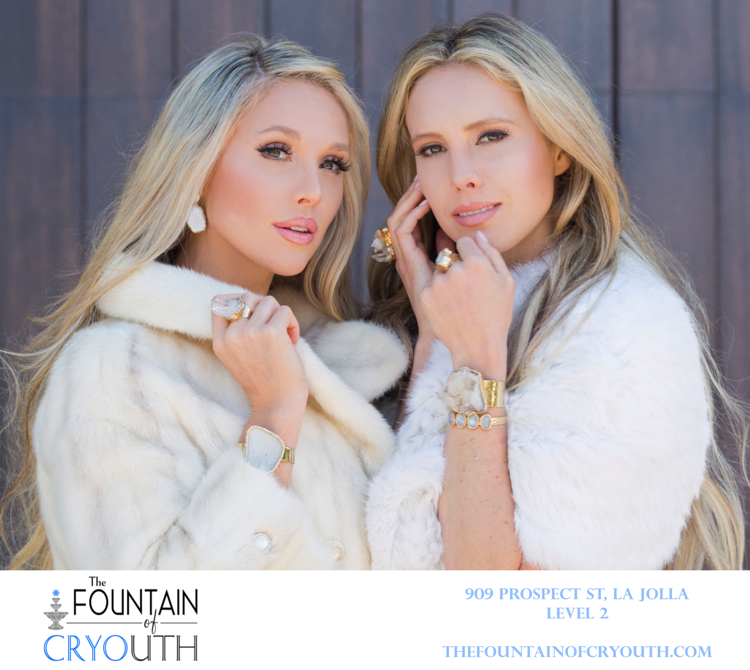 The Cryofacial™ increases collagen with a weekly treatment, only 8 to 10 minutes long.  For reducing pore size, 3 treatments for 1 week will jumpstart your results.  The increase in collagen production can last for up to a week and can give a glowing, youthful look. Over time, the skin becomes tighter and more even-toned.*
*These statements have not been evaluated by the FDA. These products are not intended to diagnose, treat, cure, or prevent any disease.

About: Cryotherapy is an advanced technology for decreasing inflammation in the body, improving the immune system, and tightening skin. These liquid nitrogen procedures lower the person's skin surface temperature by 30-50 degrees which triggers the release of anti inflammatory molecules and endorphins. Now, localized treatments just for the face are available with the Cryofacial™.
Where: The Fountain of Cryouth at 909 Prospect St, La Jolla, CA 92037 | Level 2 (located above Richard Walkers Pancake House)
Call to schedule an appointment: 8587520735 
Or
Price of Cryofacial™ – $65 per treatment
Package of 3 per week – $150 (ideal for pore reduction)
Package of 4 per month – $195 (Ideal for collagen production and fine lines and wrinkles)
You will see the following results with Cryofacial™