Your Coachella fashion and wardrobe takes a lot of planning and we always seem to leave a few important packing things to the last minute. Are we right?! Click here for our Coachella Survival Guide.
With our swimwear inspired tips below, your Coachella fashion will be so on trend and you'll look effortless for the weekend of festival fun in Palm Desert. The Boho chic style that defines this Californian event inspires designer collections each and every year and this year is no different!  One of the unique Coachella trends is wearing swimwear in the desert.  It's hot by day, so why not?
Kendall Jenner sported a bikini top at Coachella 2015 Week 1 with high-waisted, knee-length jean short cut-offs, a leather vest, and cowboy ankle boots.  Cool and effortless!
Related Post: These Celebs Will Inspire Your Coachella 2015 Festival Outfits
Swimwear360 offers an array of designer beachwear dresses as well as bikini tops that pair perfectly with high-waisted jean short cut-offs and fringe bottoms.  Below, we've put together some of our favorite swimwear looks to sport in Indio during Coachella and the rest of the festival season.  And, the best part is, these fabulous swim pieces will carry you into summer too!
________________________________
Coachella Fashion Inspired By Swimwear
1. Ruffle bikini Tops: these little bikini tops are so cool because they're almost like a really small crop top!  Ruffle bikini tops paired with bottoms in a matching hue will be the perfect getup for when Interpol is on the stage!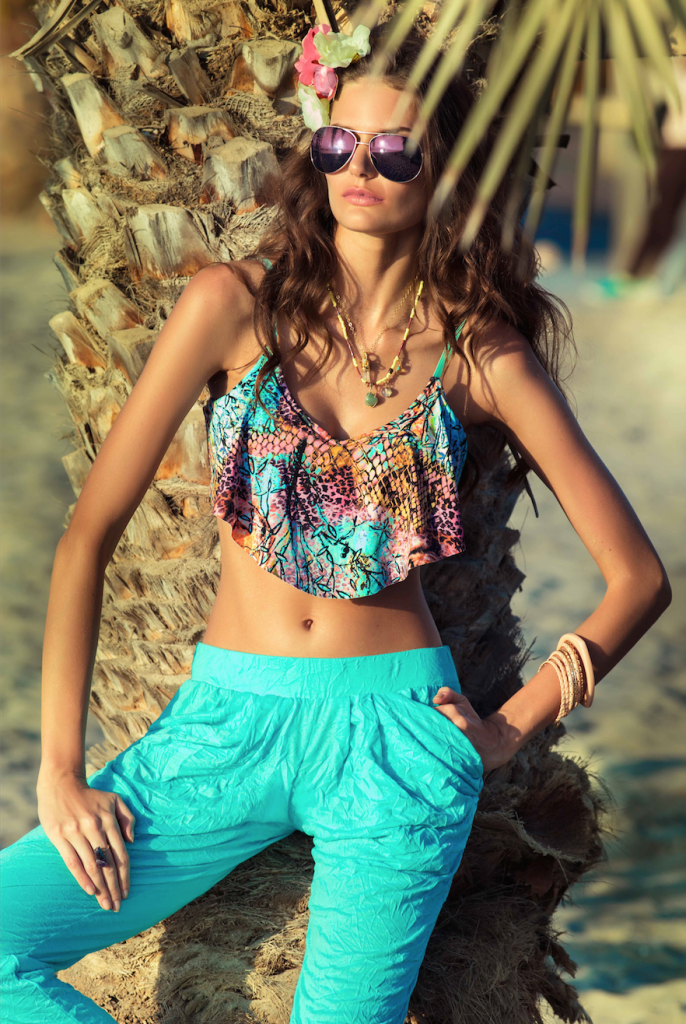 2. Maxi dress: these romantic dresses are always a simple, yet sophisticated look.  Try an off-white maxi dress with Grecian sandals for a eye-catching statement.  Shop maxi dresses for Coachella here.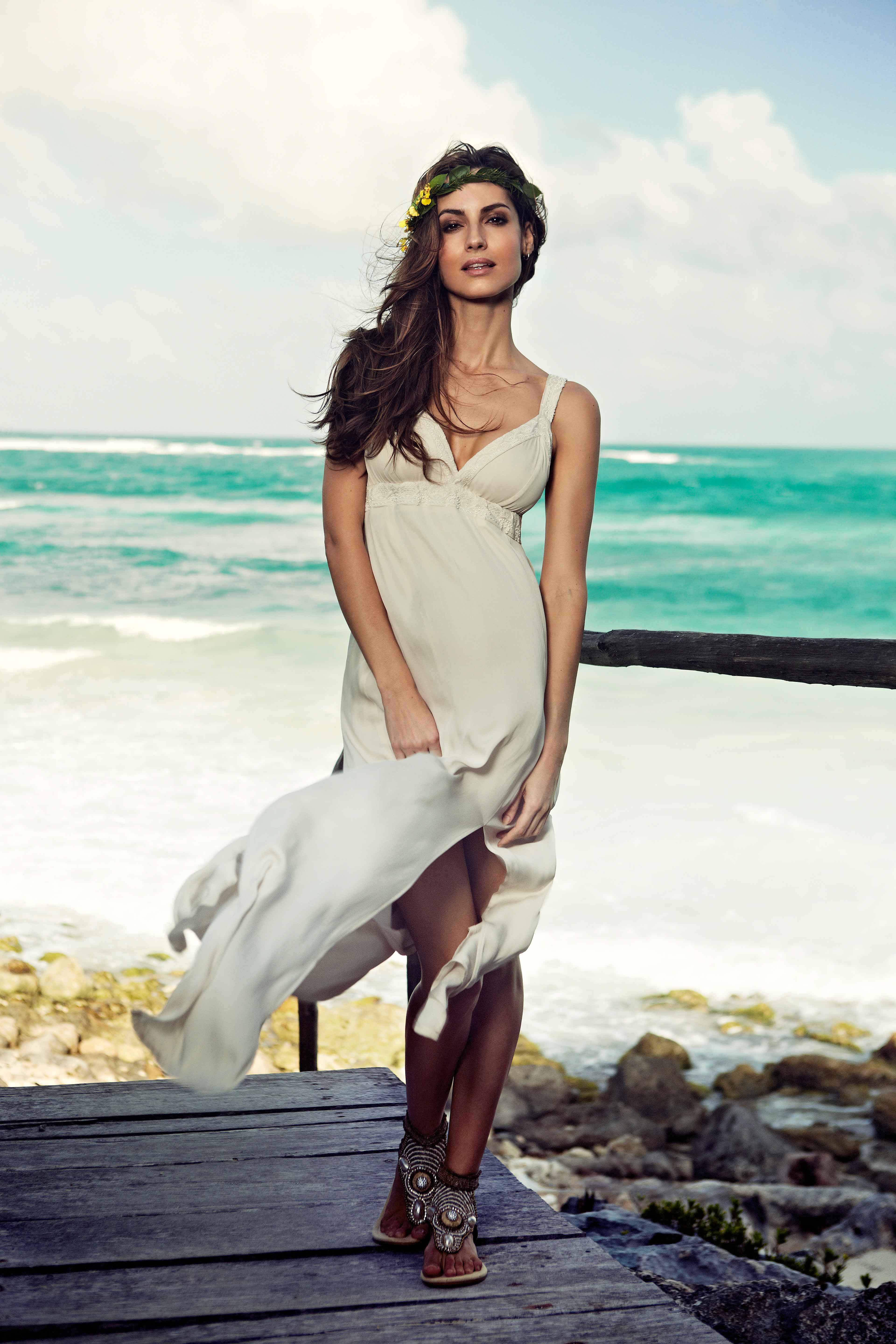 3. Beachwear Pants: Boho, hippy, and chic? Sounds like Coachella!  Flowy white and embroidered beach pants look great in the desert too, esecially if paired with a crop top or little leather vest with lots of fringe. Shop similar white beach pants here.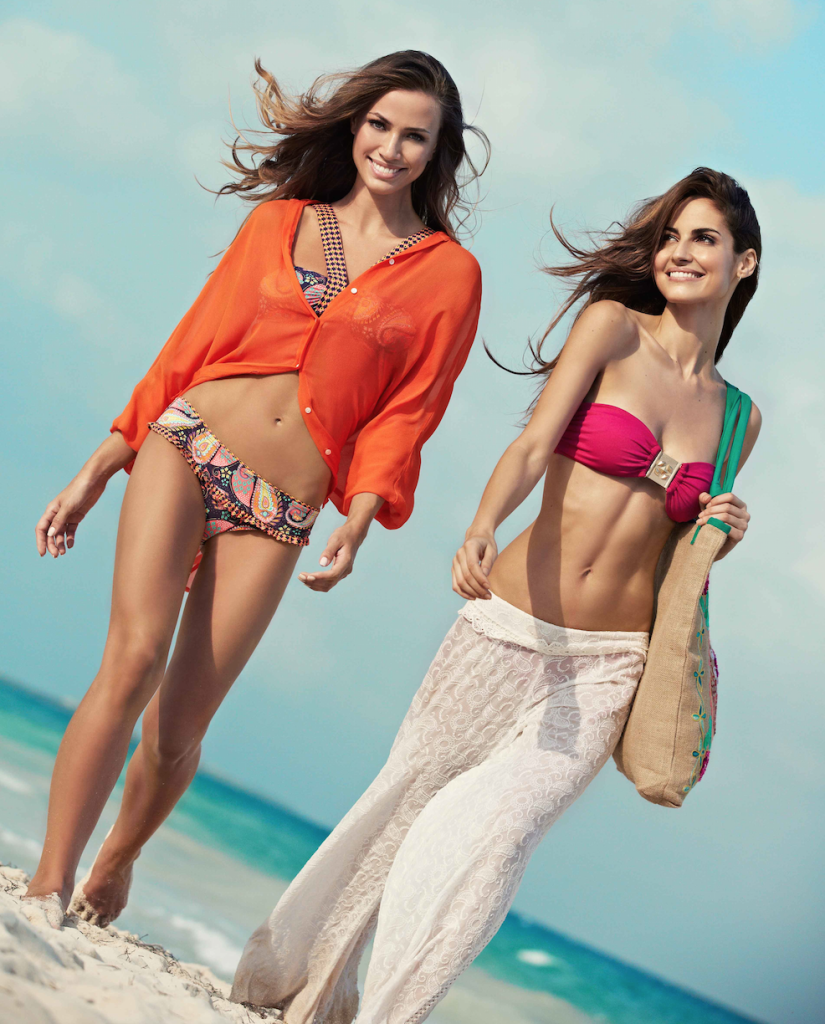 4.  Boyfriend Tops: drive the boys wild with these tops!  Hide from the sun at one of the off-site pool parties in this blouse by throwing it on overtop your bikini.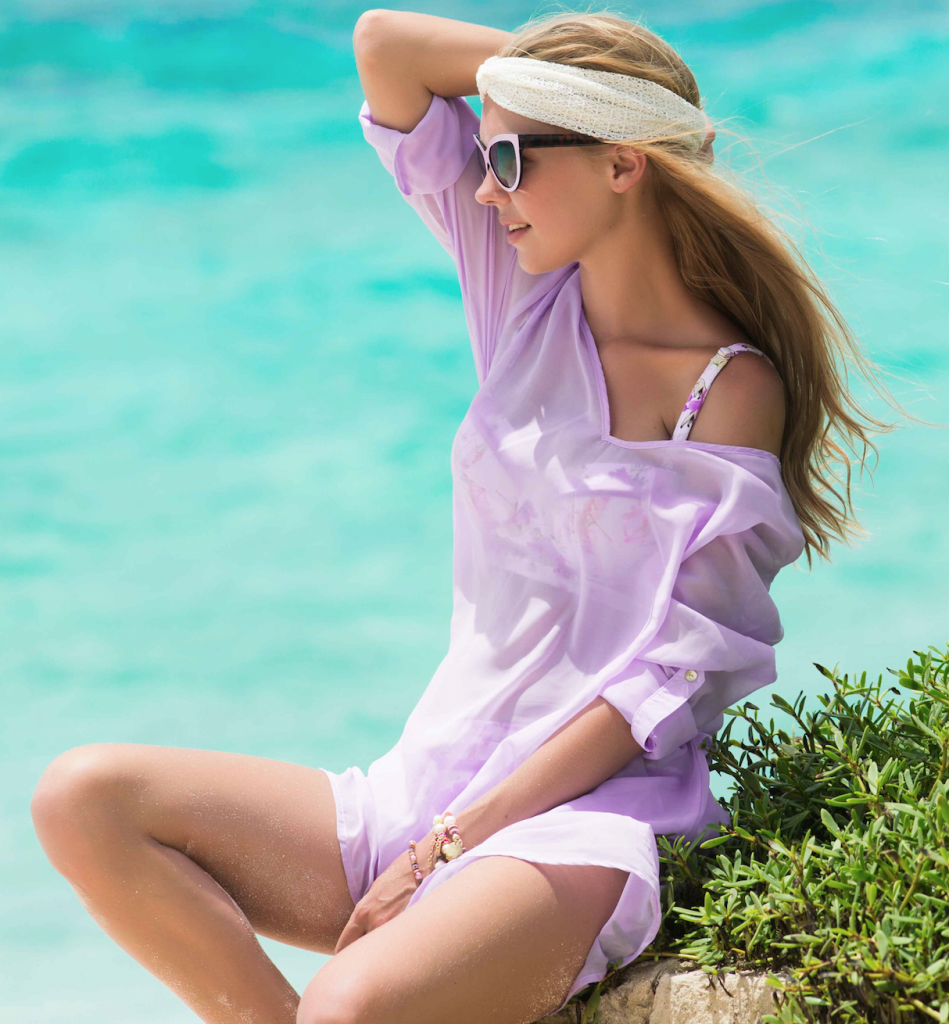 5. Kaftans: Give your crochet tops and crochet shirts a rest and opt this year for a printed kaftan. Kaftans pair stylishly with jean shorts and look fabulous alone too. Shop similar kaftan here.