Celebrities have been seen geting extra cozy for the  Sundance Film Festival this year, taking the opportunity to get away from L.A. and wear their favorite 2014 winter trends including  plaid shirts and skirts, bomber jackets, faux fur trapper hats, puffers, cashmere ponchos, and fair isle sweaters.  Chloe Moretz has demonstrated some of the best celebrity style at the Sundance Film Festival, while Kristen Stewart has been seen reprensenting an ultra punk or grunge winter style.  Click here to see how celebrities dressed differently for the 2014 Sundance Film Festival, compared to 2013.
Park City weather has been moderate, but temperatures are nevertheless in the 30's, so dressing warm and comfortable is vital! If you are heading to Park City, Utah this week to catch the end of Sundance, click here to check out our Sundance packing list.  Below, we've put together 14 cozy winter trends that celebs are wearing in the first weekend of  the Sundance Film Festival.
___________________
14 Cozy Winter Trends Seen On Celebs At Sundance Film Festival
1. Fair Isle Patterned Sweaters: Kate Hudson layered her chambray button down shirt and jeans with a gray, understated fair isle knit sweater.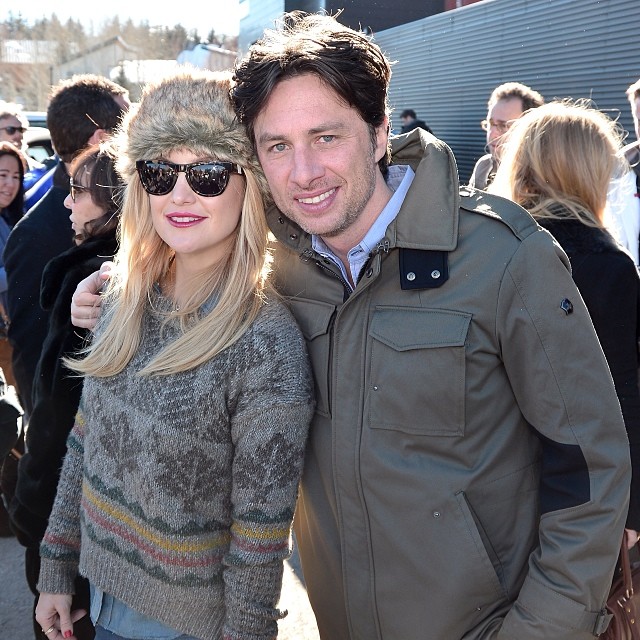 2. Gingham Plaid Skirts: Chloe Moretz wore a black and white, extra large gingham print, wool skirt with a black turtleneck and burgundy Chanel bag.
SHOP Chloe Moretz Skirt (exact): Topshop A-line Gingham plaid skirt – $72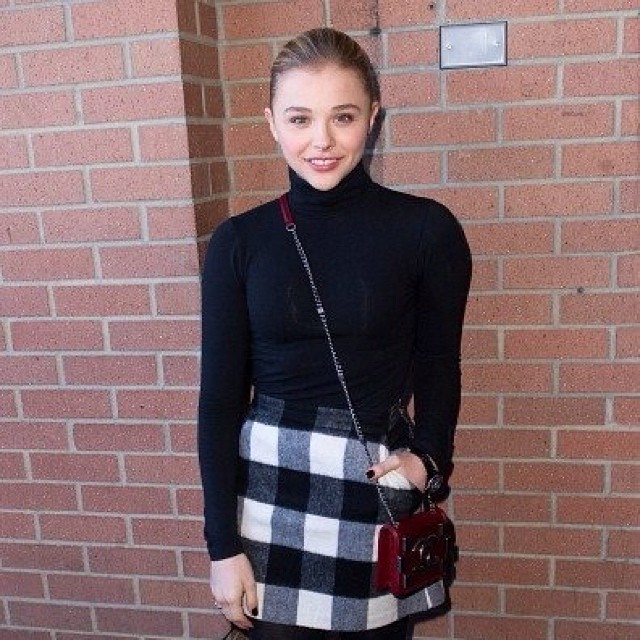 3. Wedge Booties: Anna Kendrick wore black wedge booties with her black skinny jeans and a red tartan plaid button down shirt.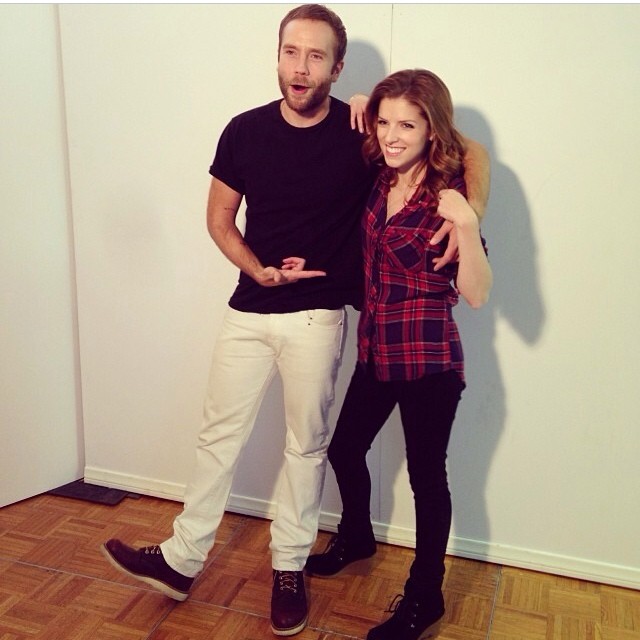 4. Layering A Jumper Dress: Chloe Moretz layered a black turtleneck under her metallic jacquard jumper/dress with black boots.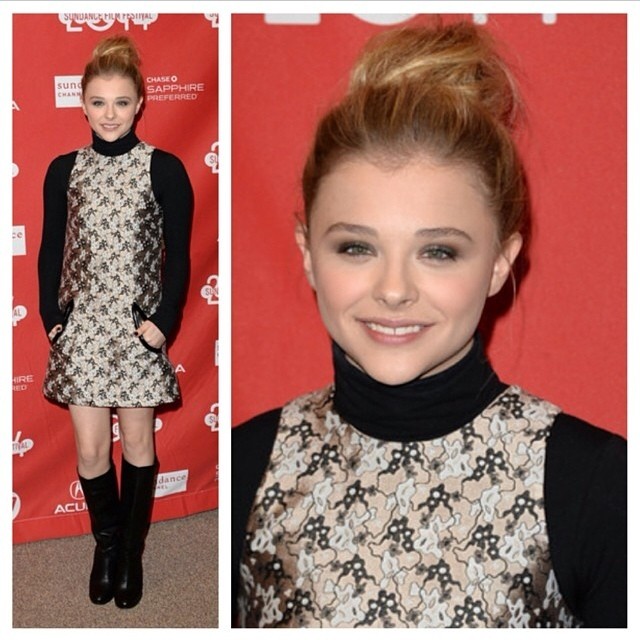 5. Plaid and Stripes: Kristen Stewart wore a black bomber jacket with red plaid on the inside layered on a blue and white striped button down shirt.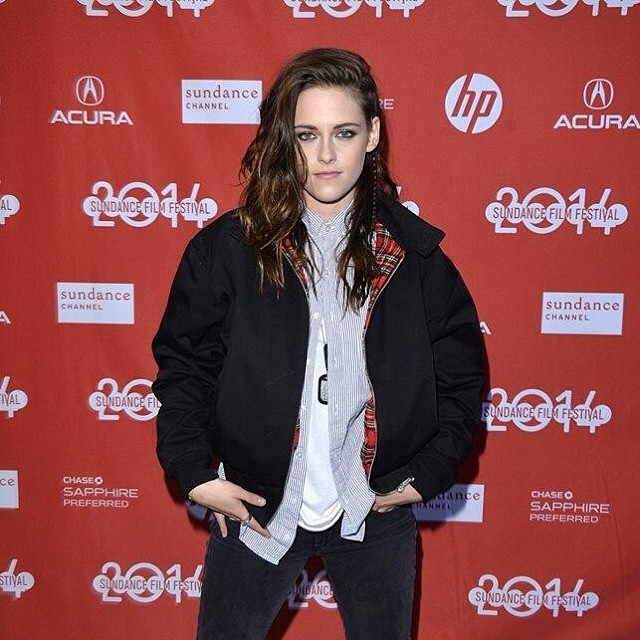 6. Turtleneck Poncho Sweaters: Keira Knightley stayed ultra comfortable in an oversized poncho sweater.
SHOP Keira Knightley's Sweater (similar): Three Dots Draped turtleneck tunic – $96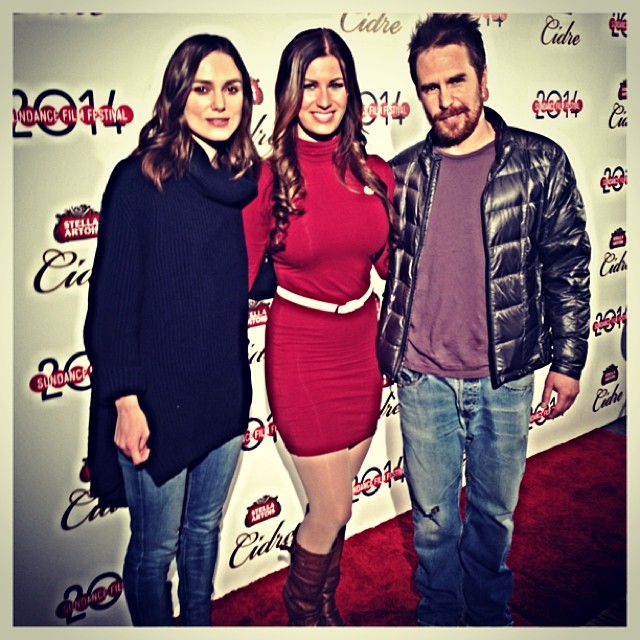 7. Fingerless Gloves: Brooke Burke wore fingerless gloves so that she could still use her touch screen iphone.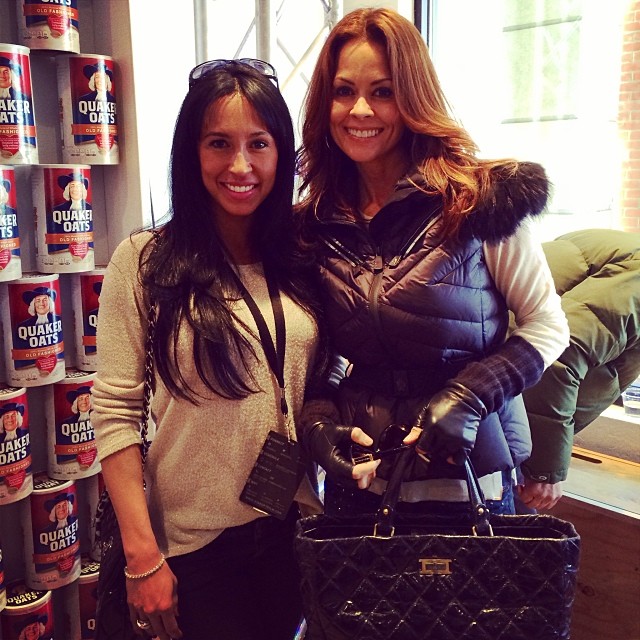 8. Faux fur Trapper Hat: Kate Hudson wore a faux fur trapper hat to stay warm during Sundance.
SHOP Kate Hudson's Hat (similar): Faux Fur Fair Isle Trapper Hat – $14.75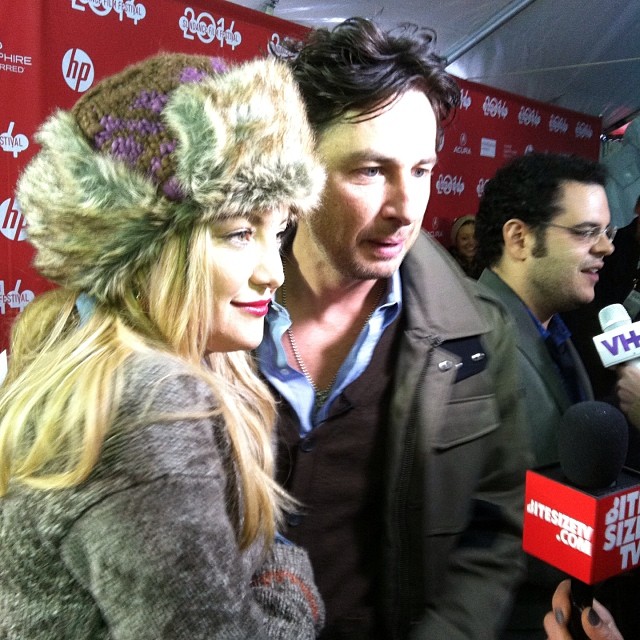 9. Tailored Wool Coats: Keira Knightley and Chloe Moretz both wore wool tailored coats for Sundance.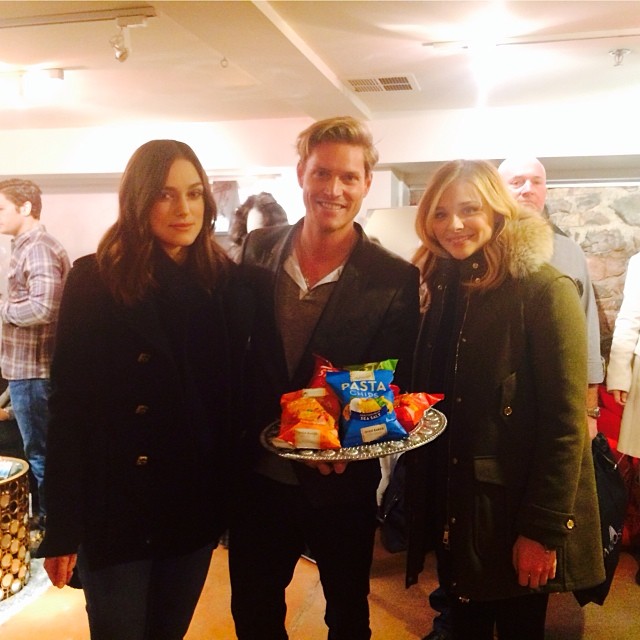 10. Embellished Jeans: Kate Hudson wore jeans with a side zipper down the outside and knee holes for Sundance!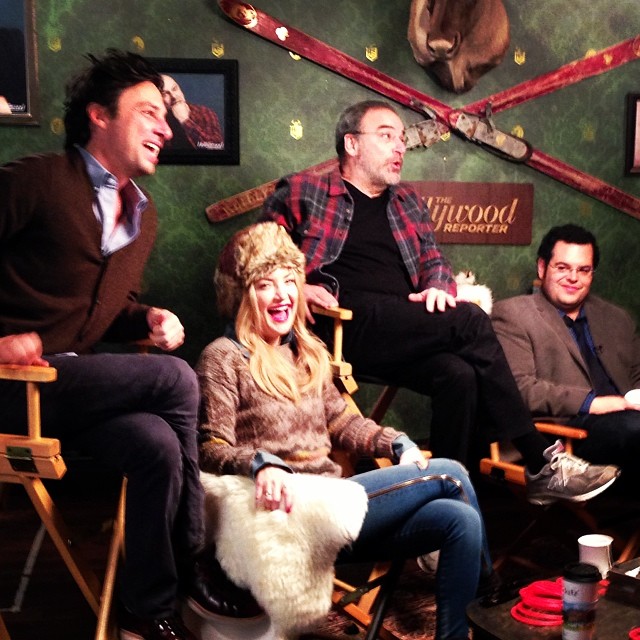 11. Winter Down Coats: Chloe Moretz wore a Moncler down parka, staying away from the Moncler puffer style this year.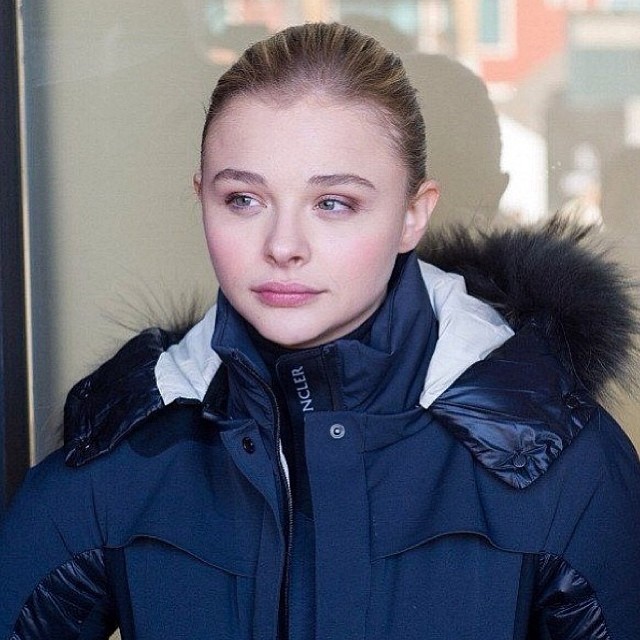 12. Side Part with Side Braids: Kristen Stewart did her hair in a deep side part with braids on the sides giving her extra volume.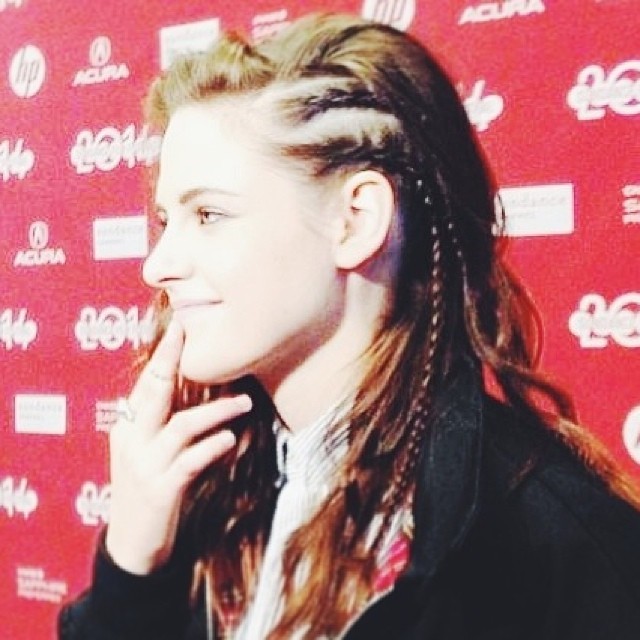 13. Plaid Button Down Shirts: Kristen Stewart and Anna Kendrick both wore plaid button down shirts for the ultimate grunge, lumberjack style.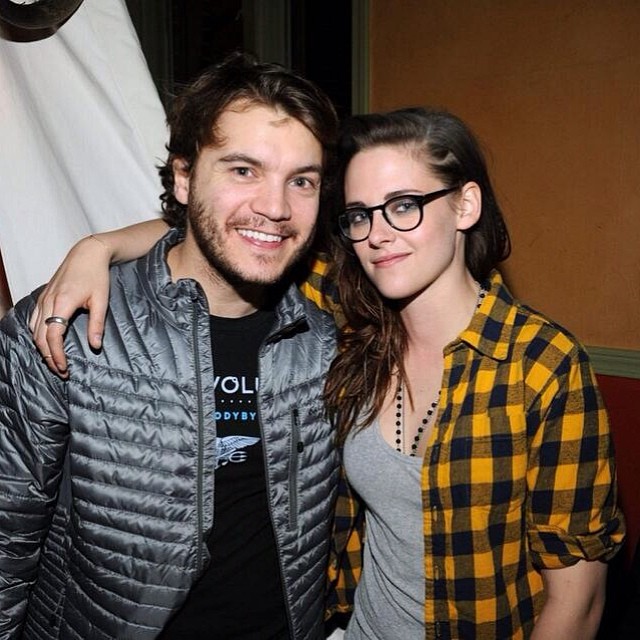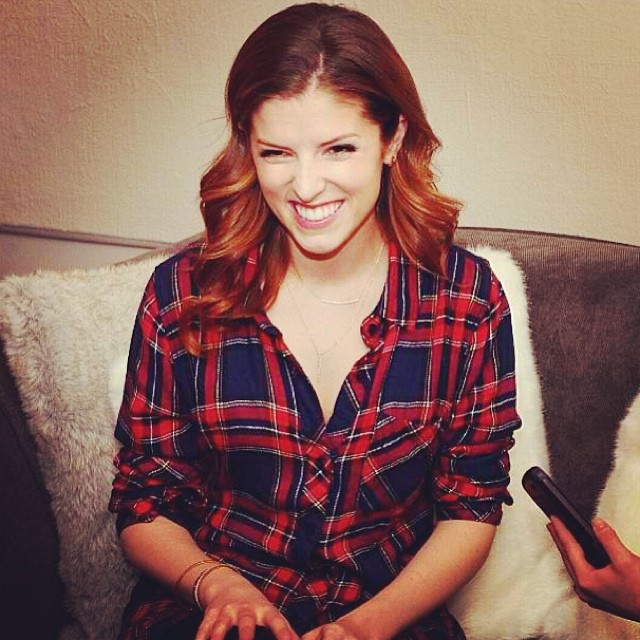 14. Purple Puffer: Purple or Radiant Orchid is the Pantone color of the year.  Andie Macdowell wore a radiant orchid lightweight puffer during Sundance. A puffer is on the Sundance packing list here.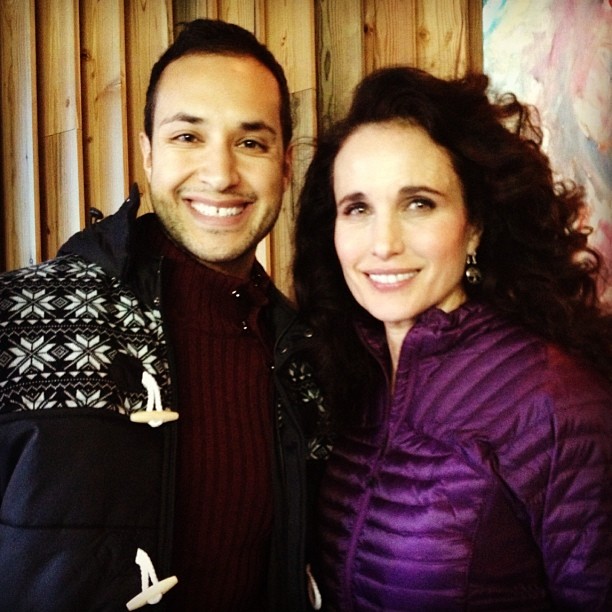 SHOP SUNDANCE WINTER TRENDS – AS SEEN ON THE CELEBS!