Dressing for the day and night can be a challenge if you only get dressed once and then need to be ready for all occasions. Happy hour is always early and evening events and get-togethers always pop up, unexpectedly keeping you out in the evening – especially around the holidays. What should you wear to casual holiday parties without looking too dressed up? How do you wear a dress with boots during December?  Or even, what is a great jacket to own this season that goes well with a dress?  These are all questions you may be asking yourself now that we are approaching the end of 2012 and we have the answers.
We show you how to take one dress (Ashlee Brooks Amelia dress) and wear it two different ways for day and for night.  Oxblood is immensely popular for fall/winter trends, very festive for the holidays, and yet it is so classic. For the outfit, we combined two Ashlee Brooks pieces to create the dress seen below.  The oxblood mini Cora skater skirt, also styled here, is worn under the Amelia tent dress, which we tucked into the front of the skirt and left the back long. The oxblood silk pieces in the outfit come together as a dress, but can also be worn as separates.
DAY – The first outfit below, for day, includes cream, chunky, stack heel, platform boots that are neutral and do not compete with the beautiful oxblood color of the silk garments.  The fringed, camel colored poncho sweater is worn overtop for a casual, relaxed, and cozy day look.  Even in SoCal, where we photographed these looks, a tight is always a nice way to pull an outfit together, especially during the fall/winter seasons.  These nude fishnet tights are barely noticeable, but definitely add a bit of edginess to the outfit. To finish the look, an oversized, structured handbag is a must for toting around work-related gear and other belongings.
RELATED POST: Get The Gossip Girl Look With These 11 It Handbags For Fall
NIGHT – For the evening look, the second outfit below, we have paired oxblood with black for a royal and classy look.  We have replaced the beige boots for black, platform, crocodile-embossed pumps and replaced the camel poncho with a black, wool, peplum blazer jacket (Ashlee Brooks Janice Coat).  A well-tailored, detailed jacket like this is warm and so stylish to always have on hand during the winter season to make any outfit instantly chic, whether paired with jeans or a dress.  With all of you peplum lovers out there, this is a must-have jacket! Of course, the evening Chanel purse with gold hardware is perfect to complete this look.
RELATED POST: 3 Ways To Wear A Cape This Season – Your Go To Outer Garment
How to Wear One Dress For Day And Night
_________________________________________
DAY LOOK: Ashlee Brooks Dress w/ Neutrals
SHOP THE DRESS: Ashlee Brooks Amelia Dress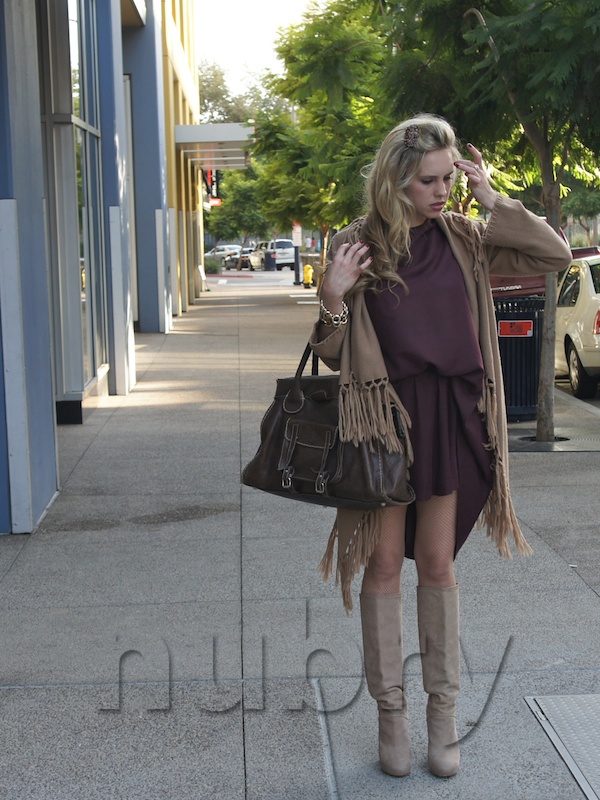 SHOP THE SKIRT: Ashlee Brooks Cora Mini Skirt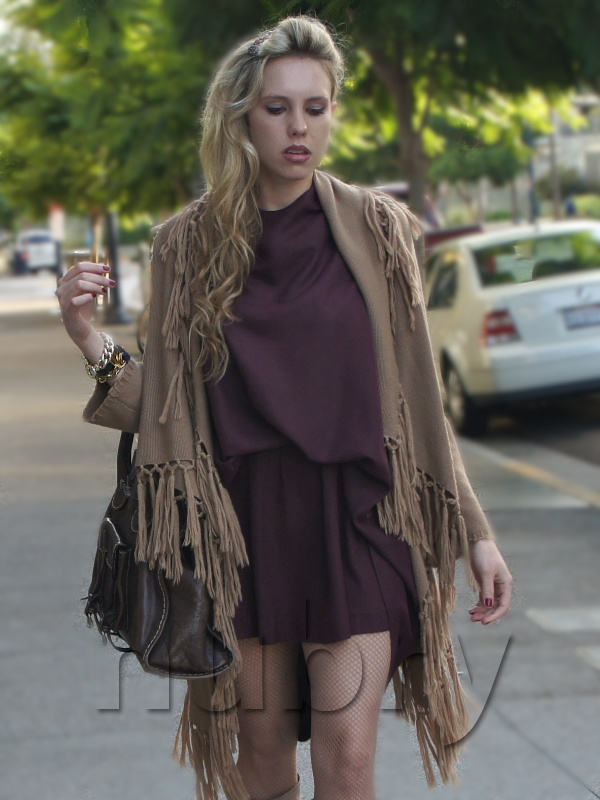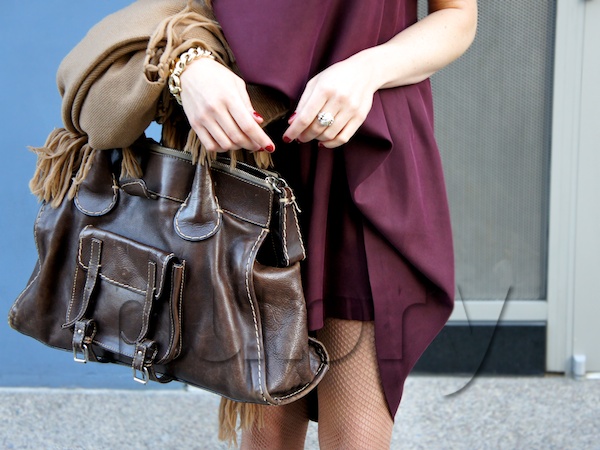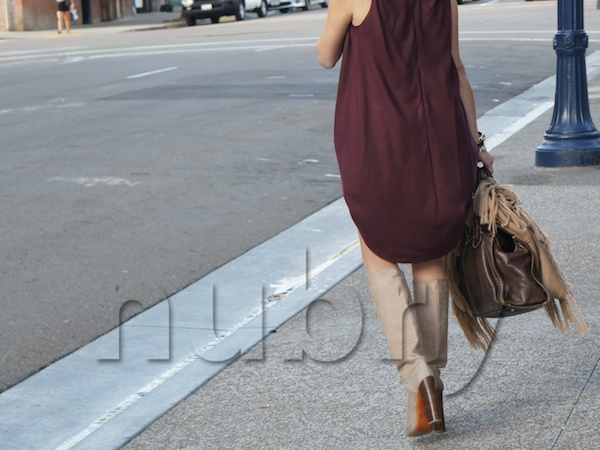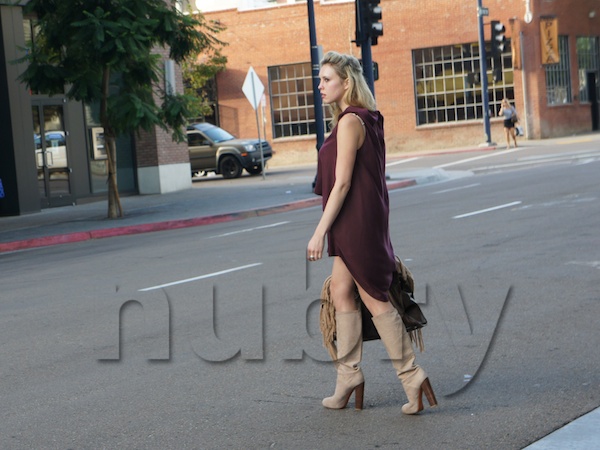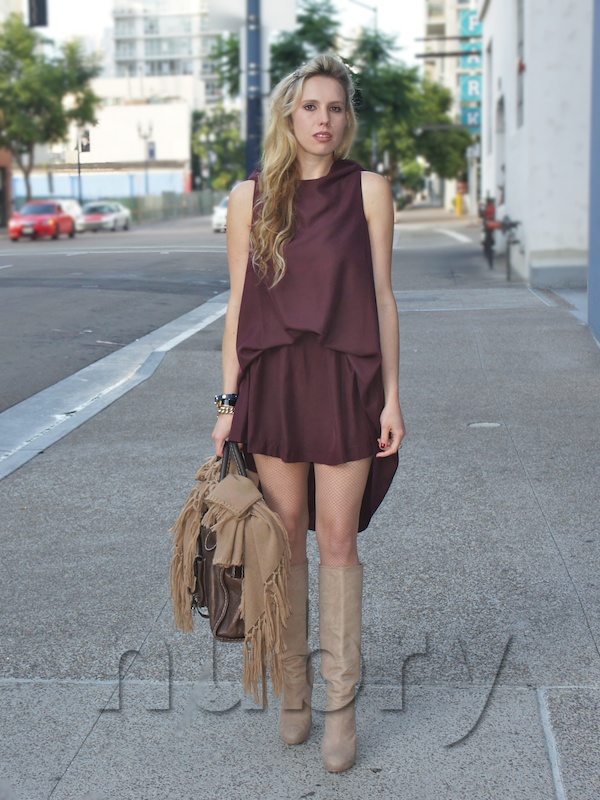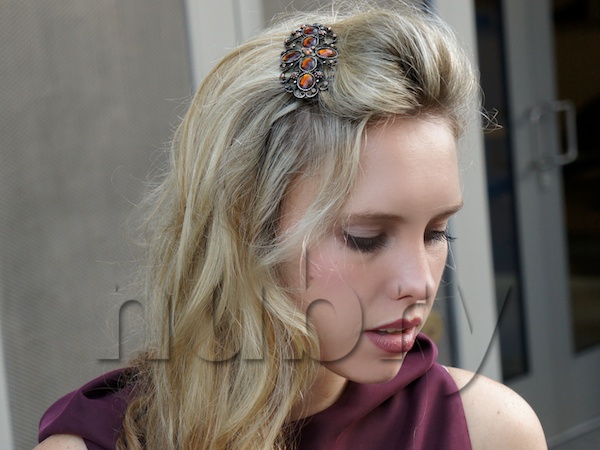 ____________________
NIGHT LOOK: Ashlee Brooks Dress w/ Black
SHOP THIS COAT: Ashlee Brooks Black Wool Peplum Janice Coat