Valentine's Day is always a high stress holiday because questions arise such as what to gift, what to do, how to be be creative and come up with unique Valentine's Day ideas, and most importantly what to wear on Valentine's Day.
Valentine's Day outfits can take ages to pick out even if you know exactly what you will be doing!  However, ladies do not always know what occasion to dress for on their date as men tend to leave an element of surprise!
Is it too cliché to wear pink or red on Valentine's Day or is a lack of the rouge color actually considered anti-valentines day? Should you dress super sexy with a mini dress and your skinniest stiletto heels or go for a sheer off the shoulder blouse for a more intriguing look? All of these V-day outfit questions answered below showing the 4 different Valentine's Day ideas for outfits we picked out no matter what your Valentine has in the box for you! All outfits are from Pink Lagoon Boutique in La Jolla.
Click here to Watch our segment!
4 Valentine's Day Outfits For Every Occasion
~ As Seen On KUSI News with Brandi Williams ~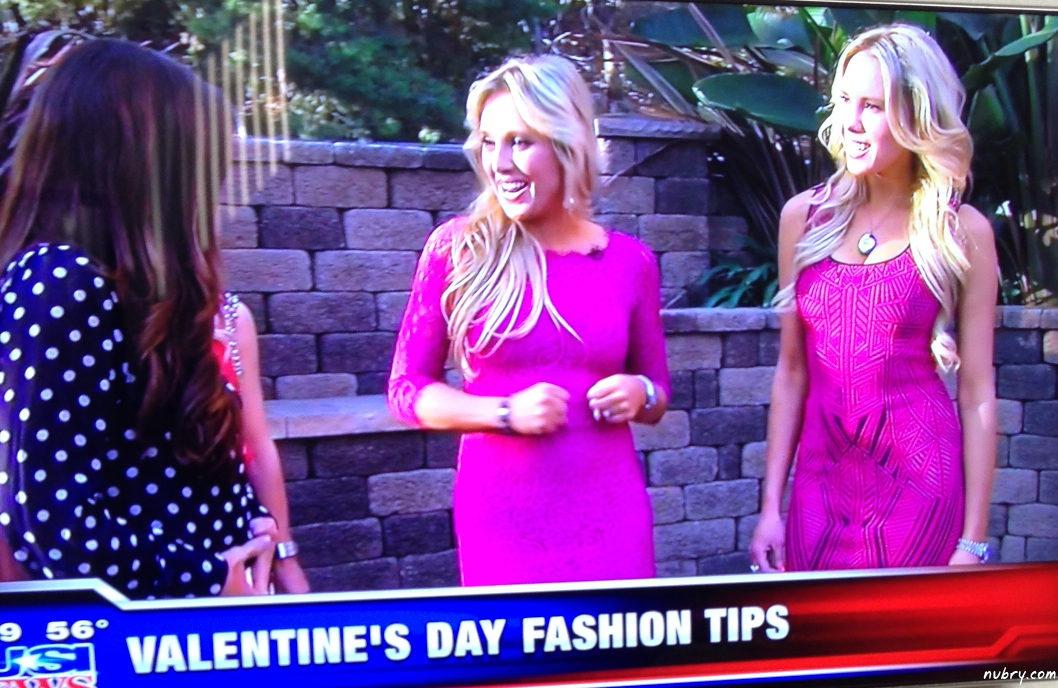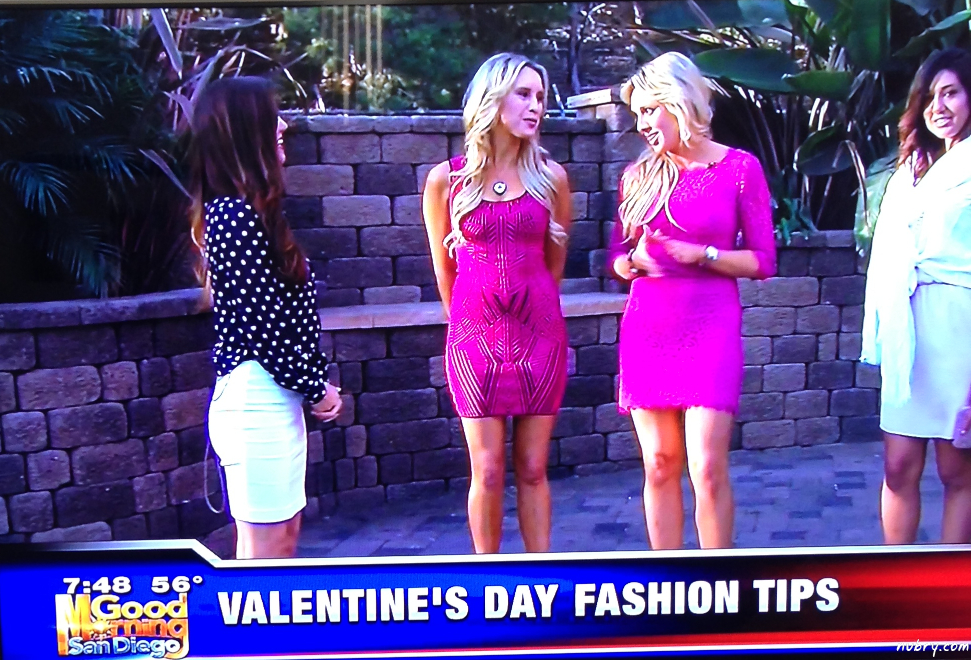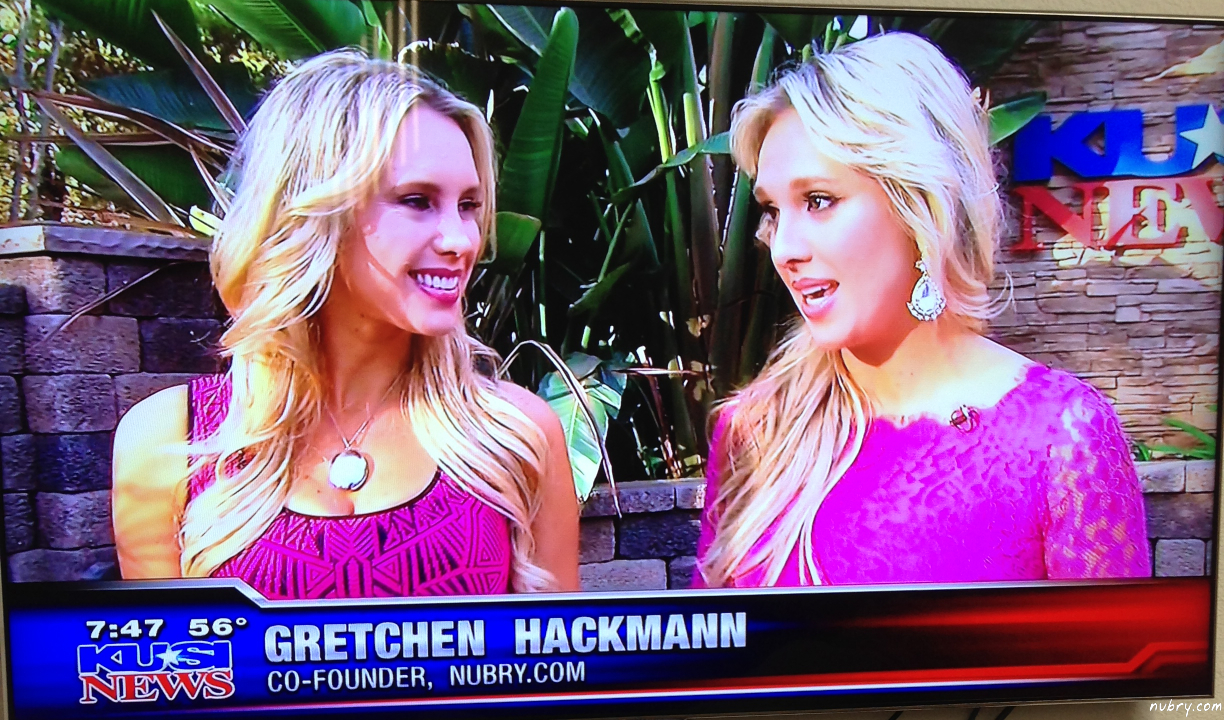 Shop Pink Dresses Here: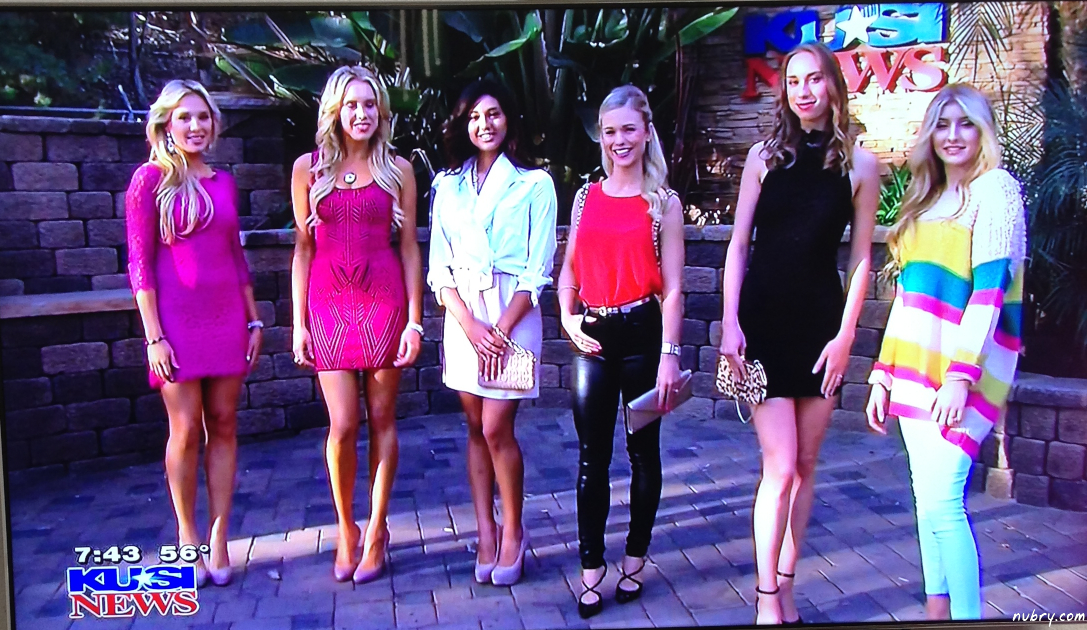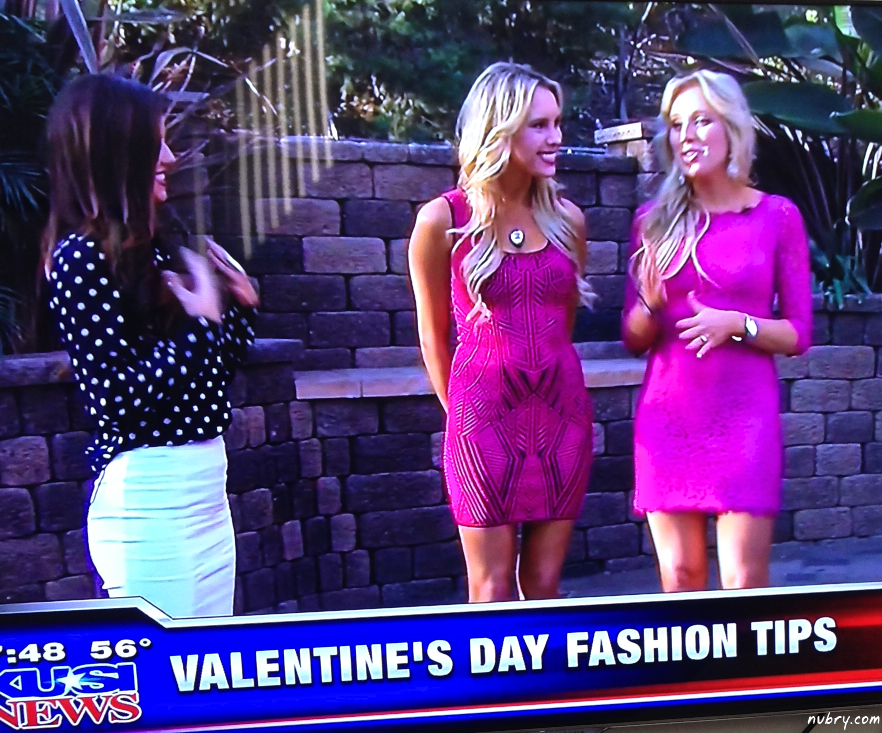 1. Valentine's Day Outfits For A Lunch Date
Wear a feminine dress in light pinks and soft tones. By layering the dress with a button down blouse tied at the waist, the dress is kept casual. Nude heels are a must even just for lunch. Do not forget a nice scarf in case it gets a little chilly.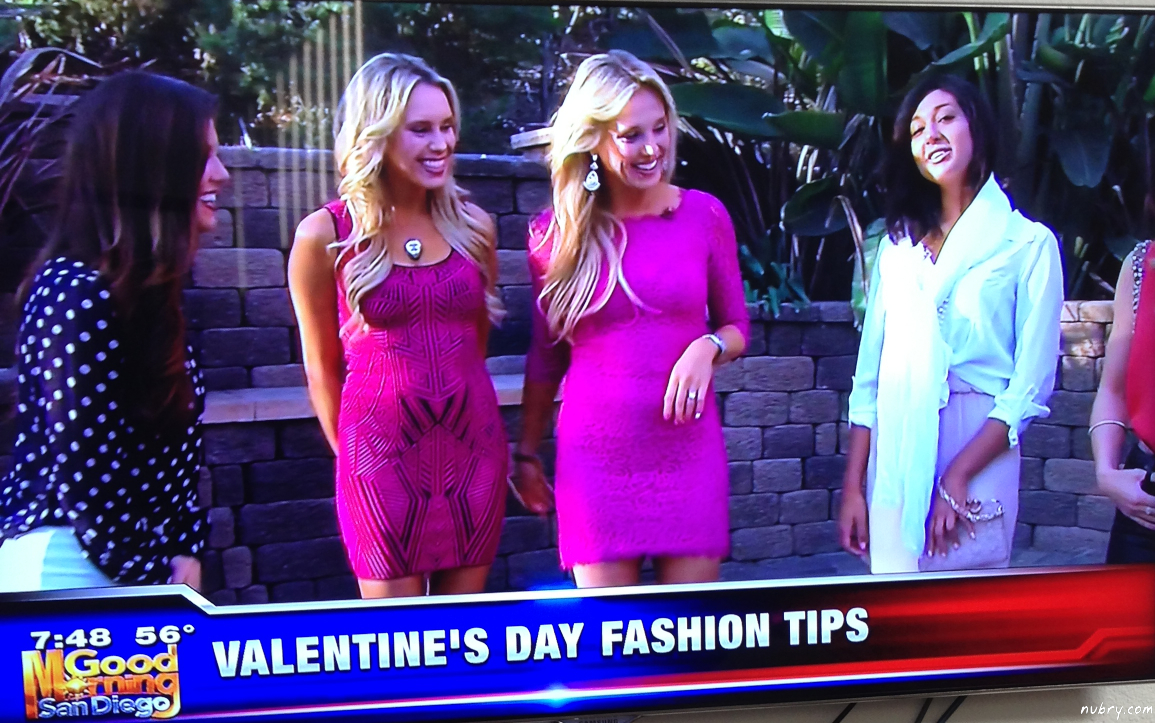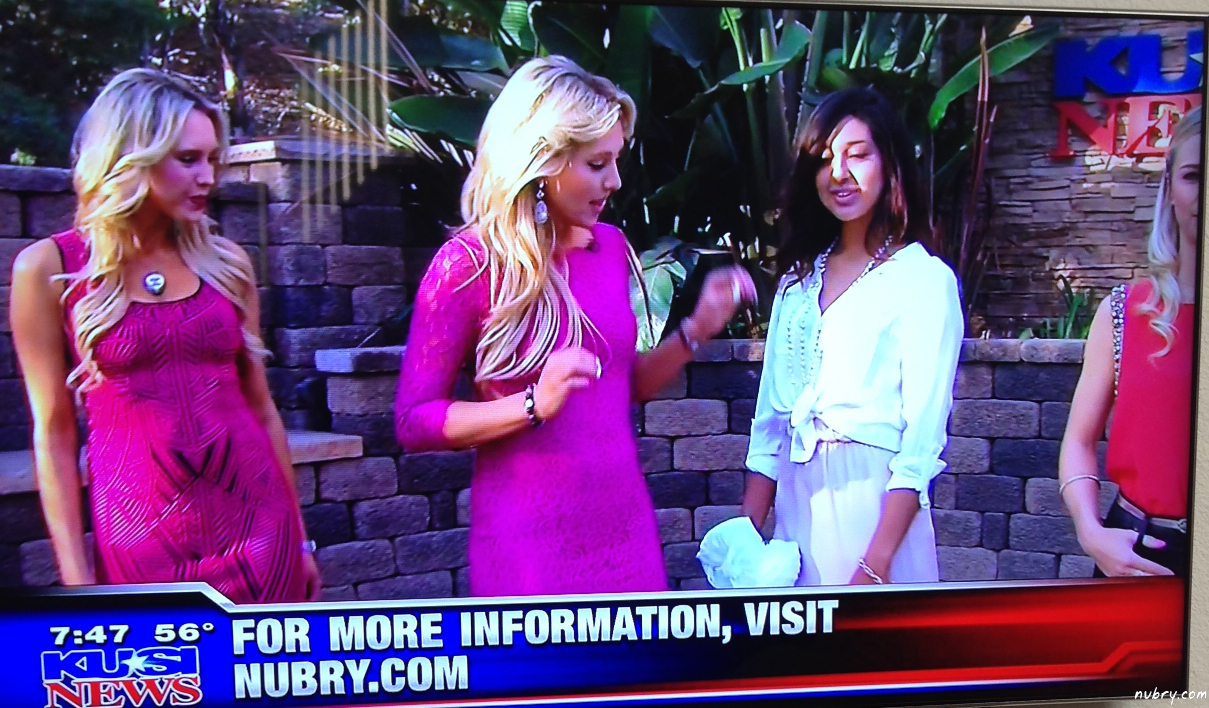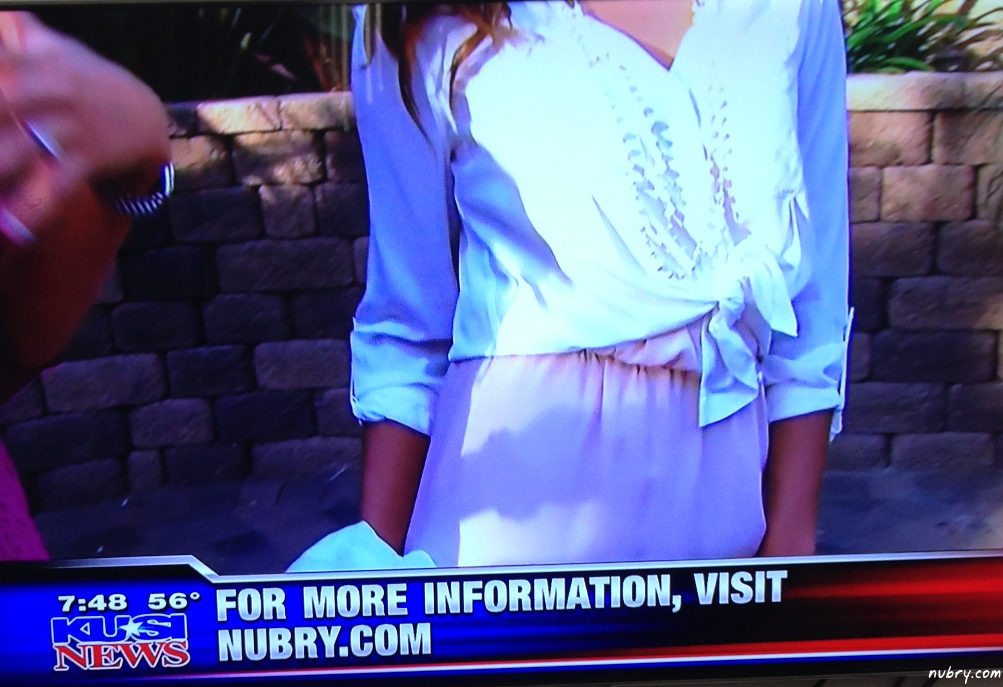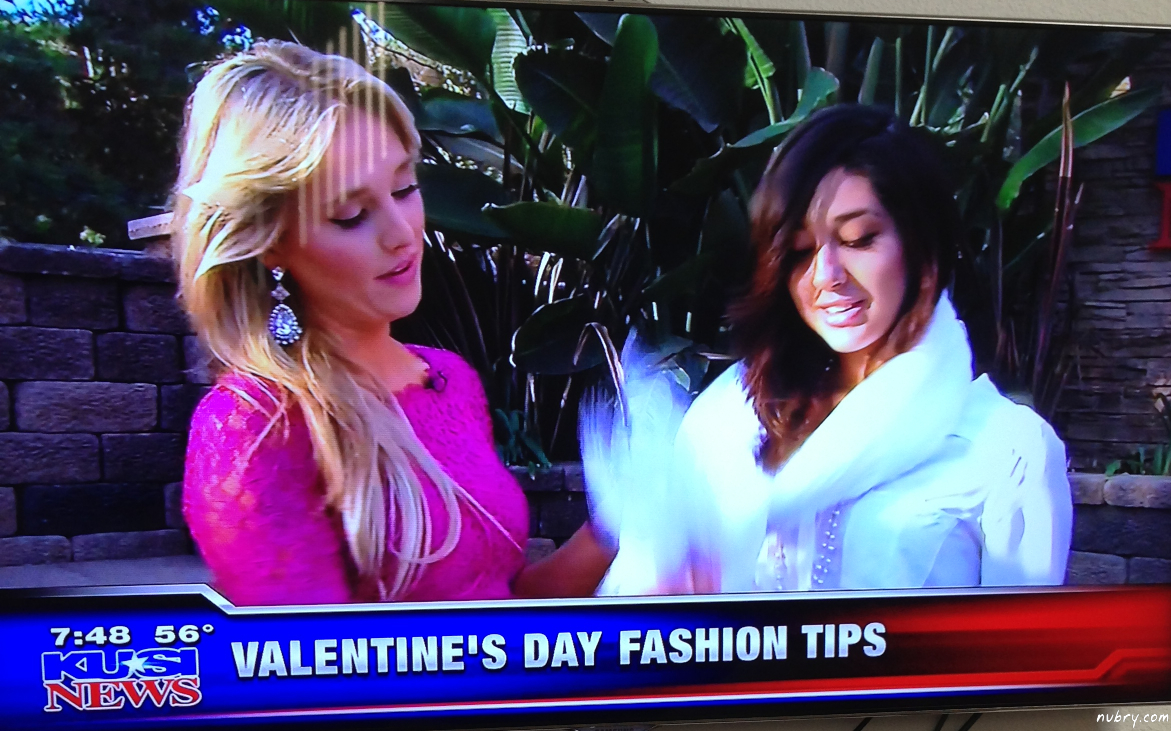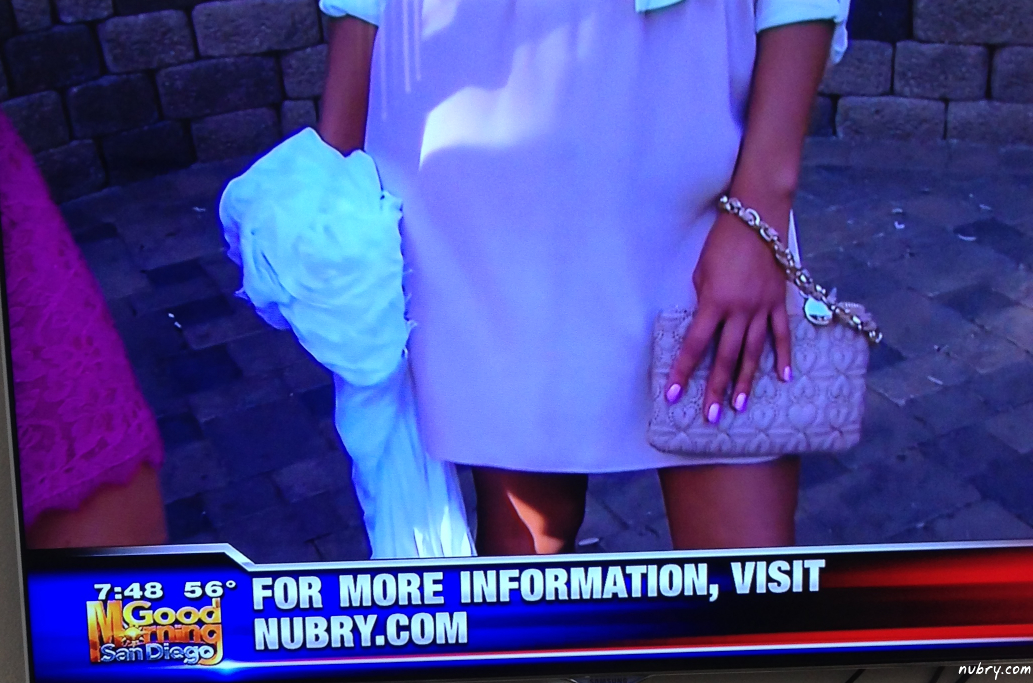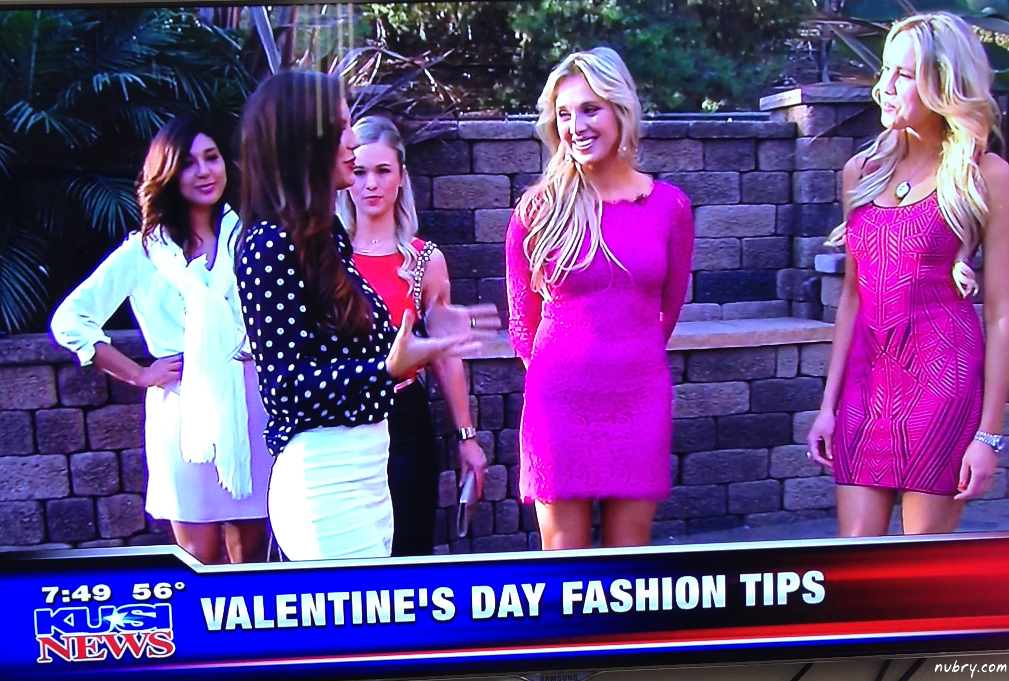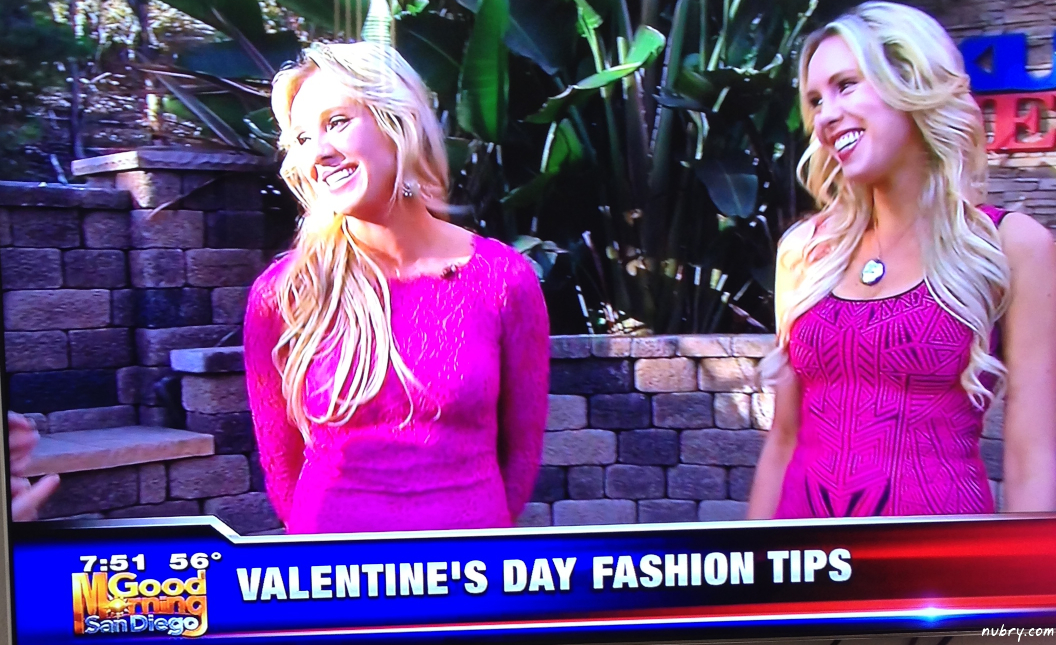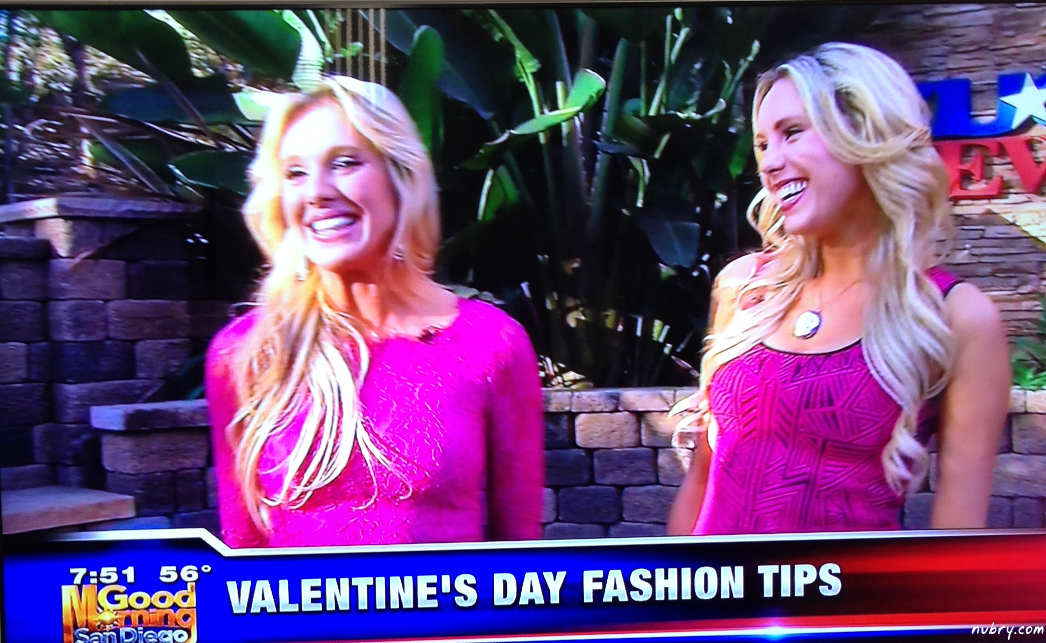 2. Girl's Night Out Date
If you are not in the mood for a dress, then wear high waisted skinny jeans, a vibrant top and sexy heels! Wax coated jeans are shiny and especially stylish for a night out with the ladies. You are sure to catch the eye of the cute guy at the bar. Pointy heels are on trend for the season. Even if you are going for a jeans look with the girls, it doesn't mean you can't have a bit of red to keep festive during the holiday. Valentine's Day ideas for outfits can definitely be on the less girly side! Do no be afraid to look fierce. Brandi Williams, TV anchor at KUSI says that guys are not into the high waisted jeans, but girls love them! Girls should wear what they feel comfortable in – be in high waisted jeans or mid rise or low rise.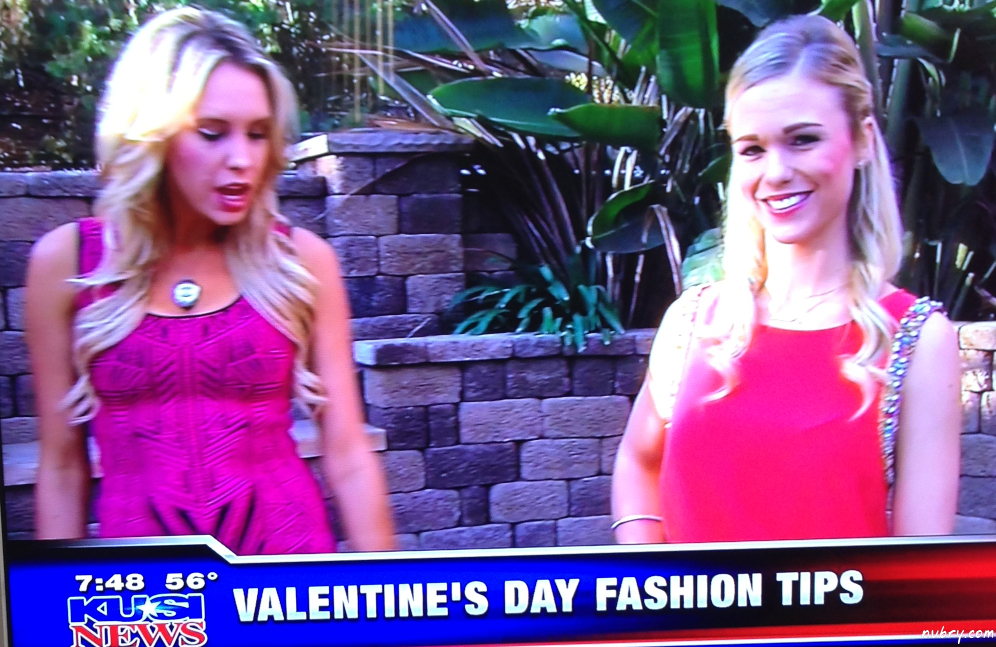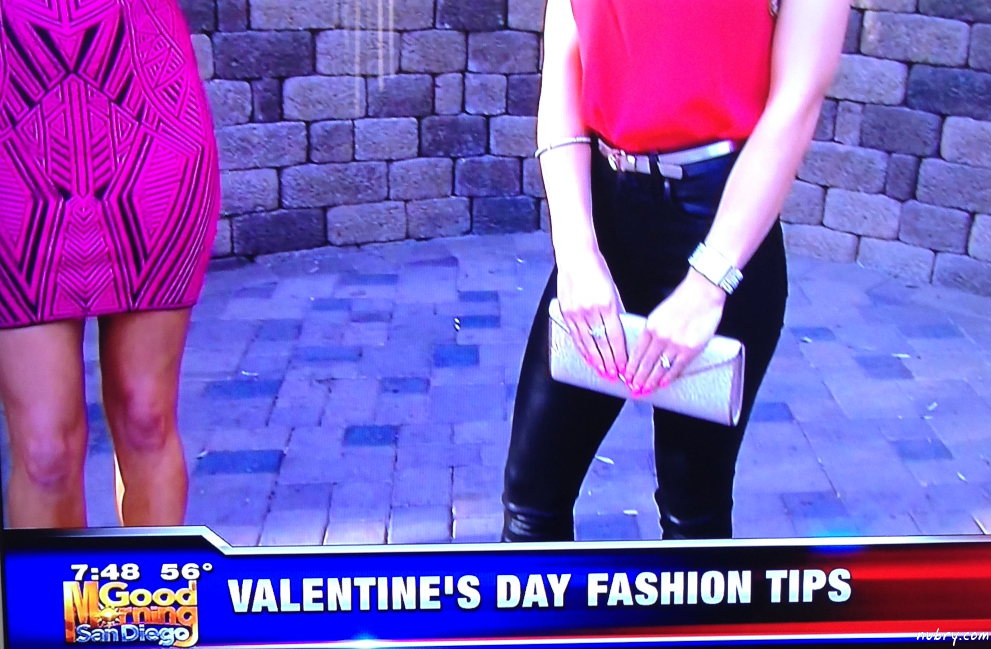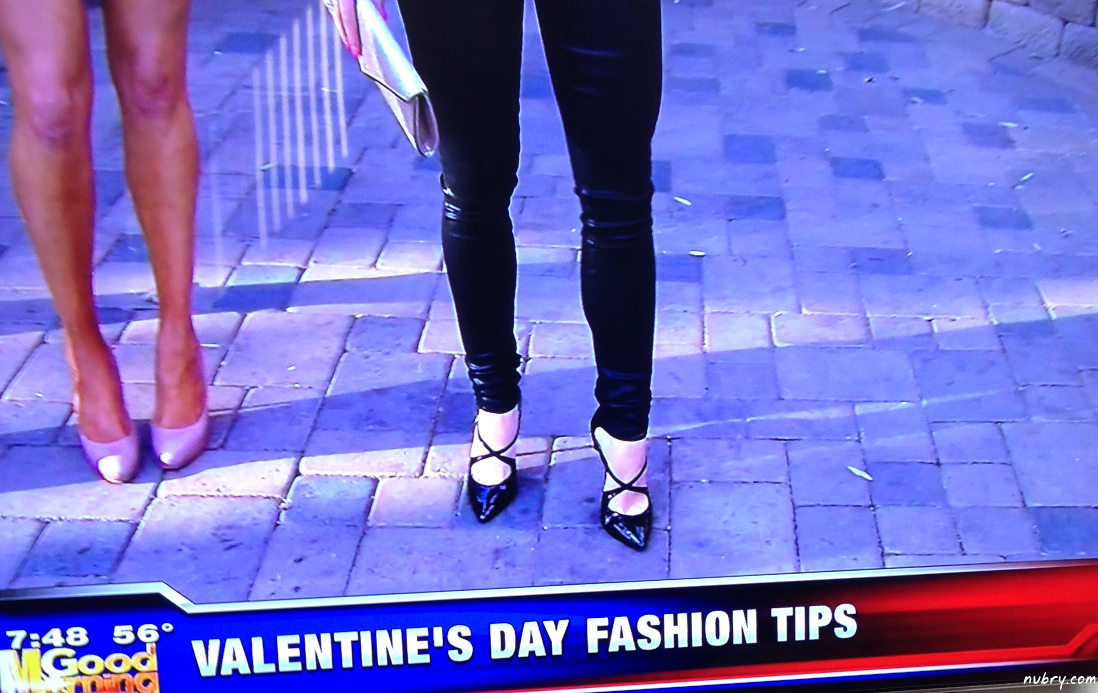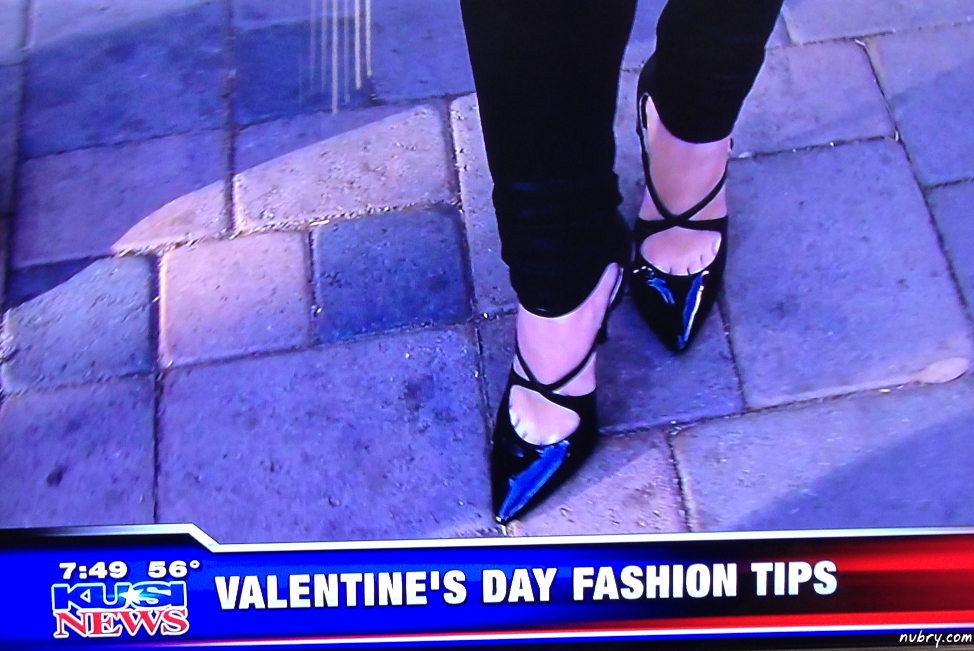 3. Dinner Date
An LBD or Little black dress is always a safe and sexy option for a dinner night out. If you are not sure how dressy the dinner will be, a black dress normally can go into most environments. Lace dresses are very popular and perfect for a Valentine's Day date.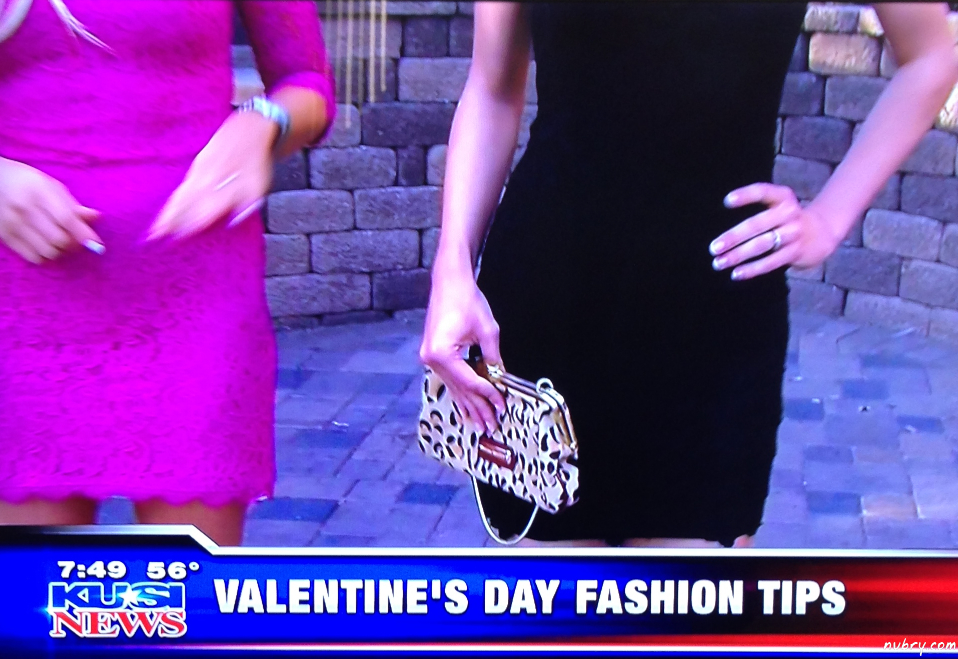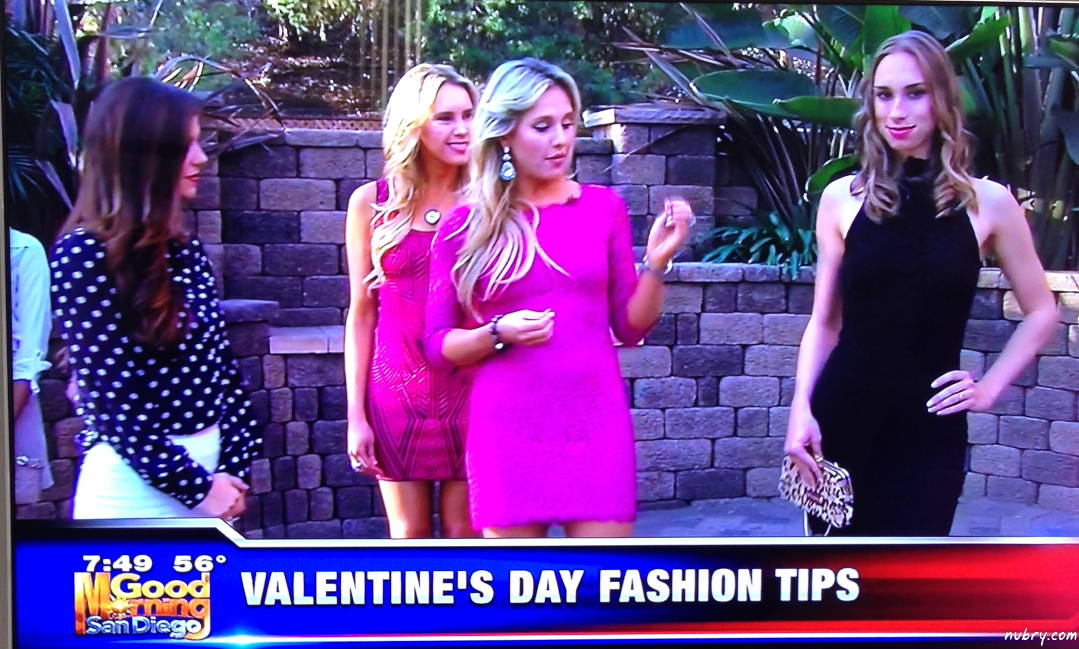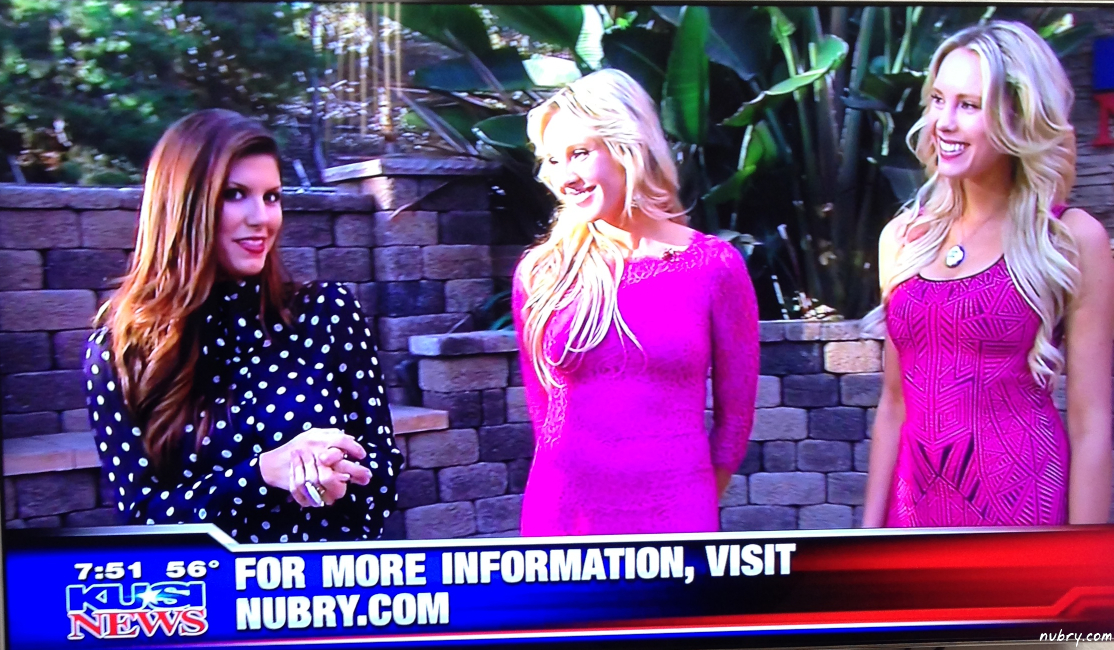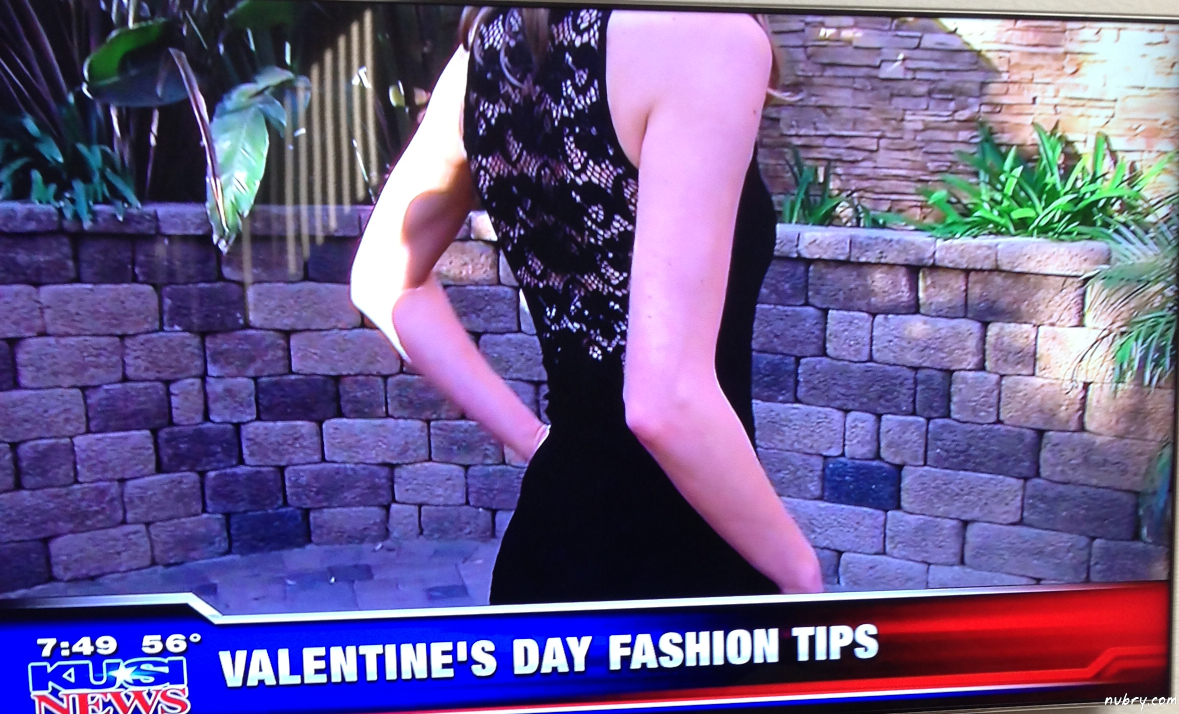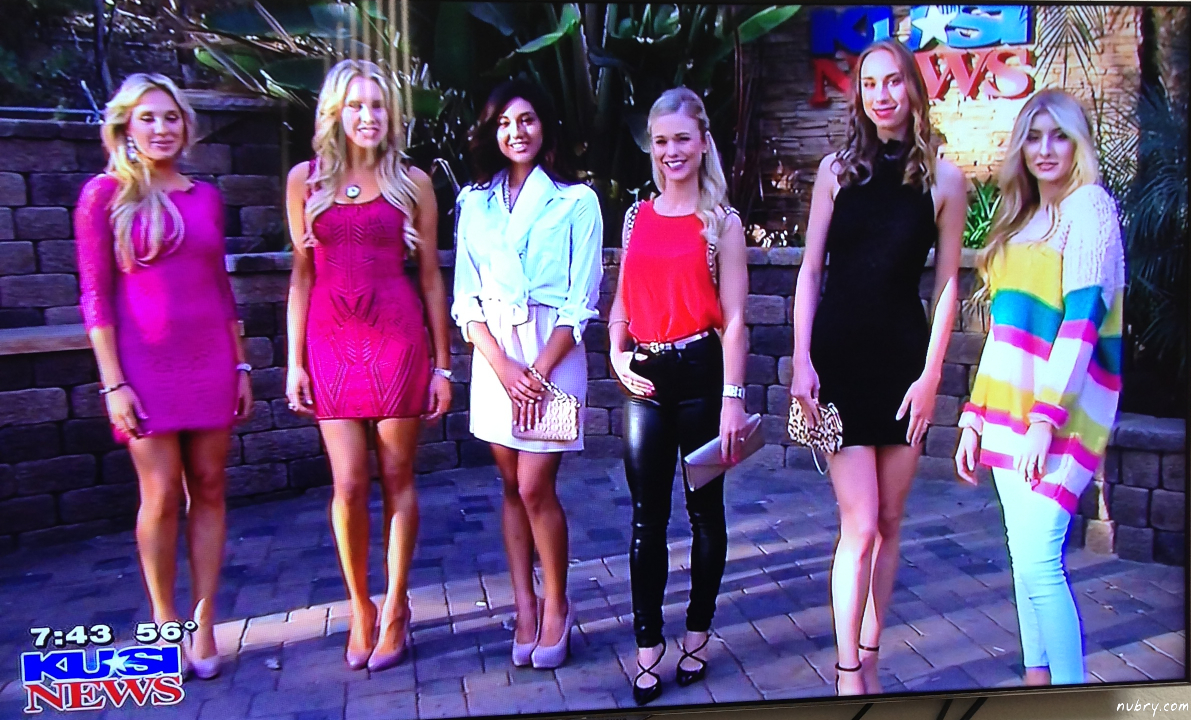 4. Romantic Movie Night
Lots of couples do not want to go out and face the prix fix dinners, crowds, awkward Valentine's dates and all of the stuff that comes with Valentine's Day. Making dinner at home with a movie on the couch can be the most romantic evening for Valentine's Day. This is your coziest of the Valentine's day outfits that we picked out and probably making for the best night ever too!