The launch of the Phillip Lim For Target collection was much anticipated by bloggers, Phillip Lim lovers, and mostly loyal designer collaboration lovers who have been to every Target and H&M launch since the beginning… and this won't be the last! Below are 15 funny and true experiences that occurred across the country while shopping the collection including the line to get in, the haul photos, the money making opportunities, and the shopping companions that were forced to also go to Target on Sunday morning.
15 Experiences While Shopping Phillip Lim For Target Launch
1. People waited in long, long and longer lines to get into the door to snatch Phillip Lim For Target.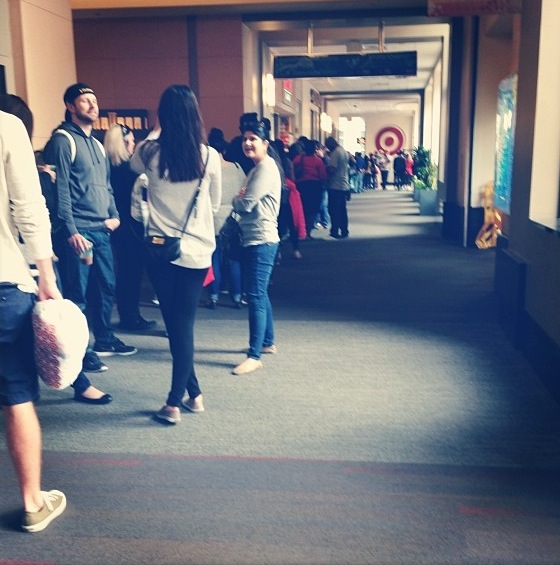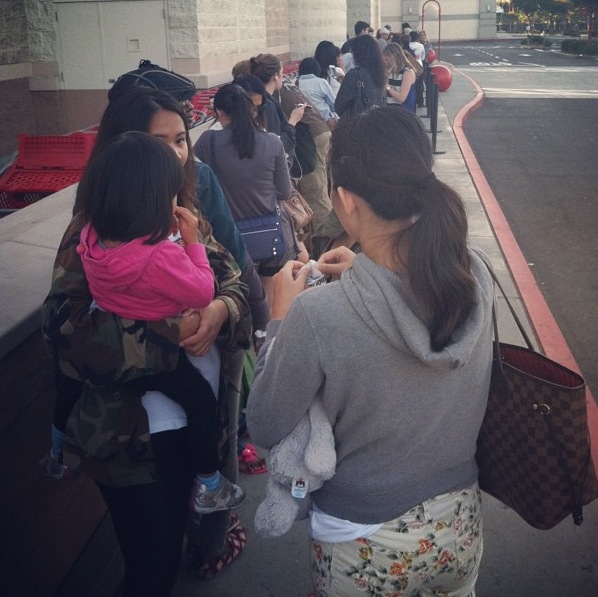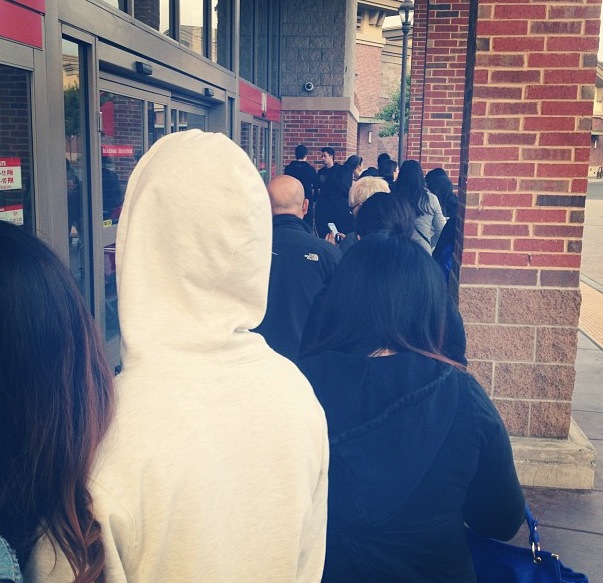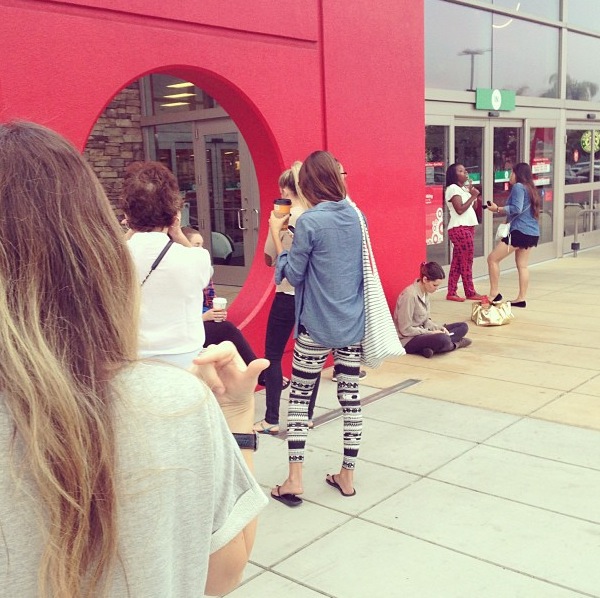 2. Starbucks must have had a spike in sales as most people waited in line with coffee.  Some people didn't even let go of their coffee while trying on Phillip Lim at Target (see below).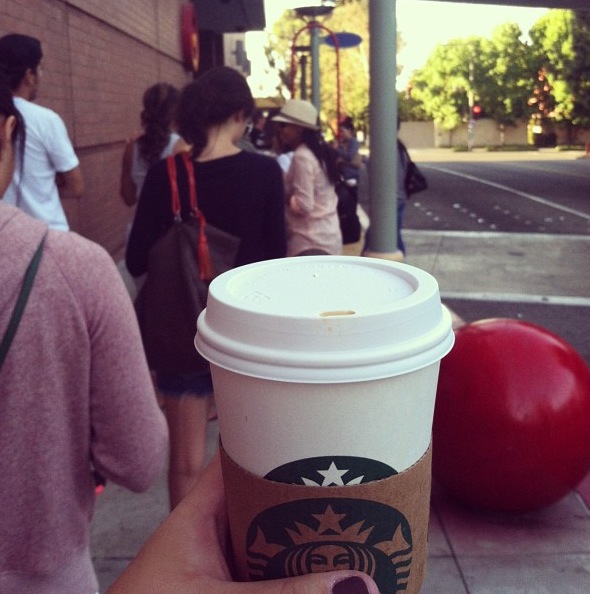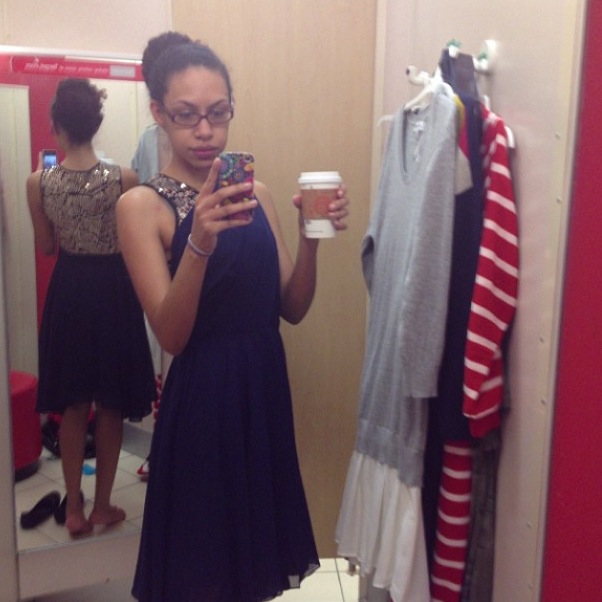 3.  Designer collaboration loyalists couldn't wait for their newborn babies to experience a designer collaboration.  Many children attended.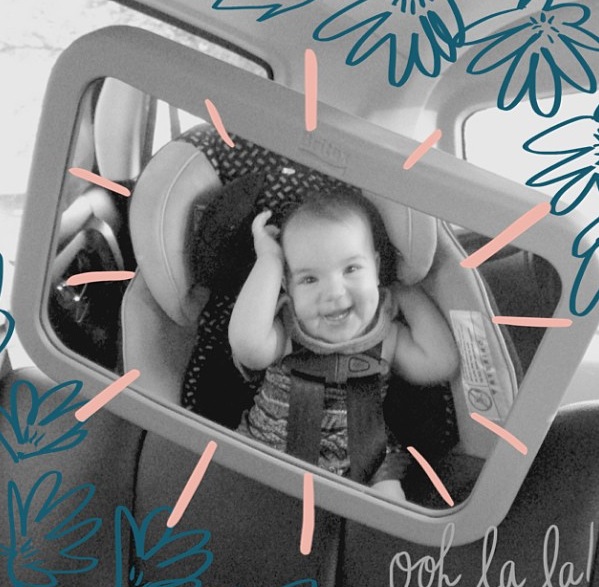 4. Many people dragged their significant other to Phillip Lim for Target for their extra hands!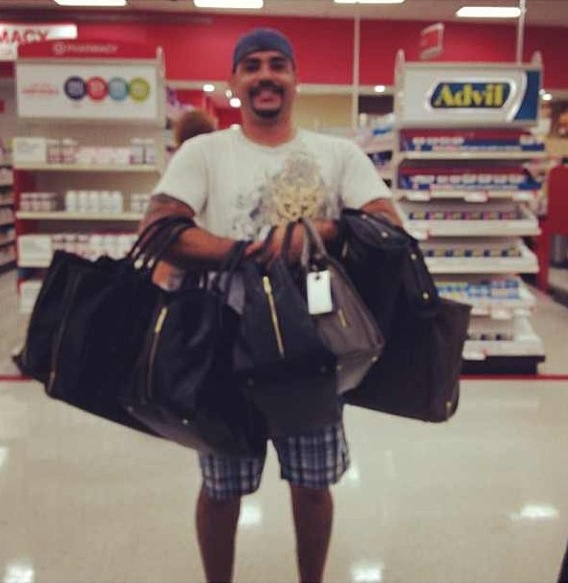 5. #DogsOfDesignerCollaborations – Yes, many people brought their dogs to Phillip Lim for Target.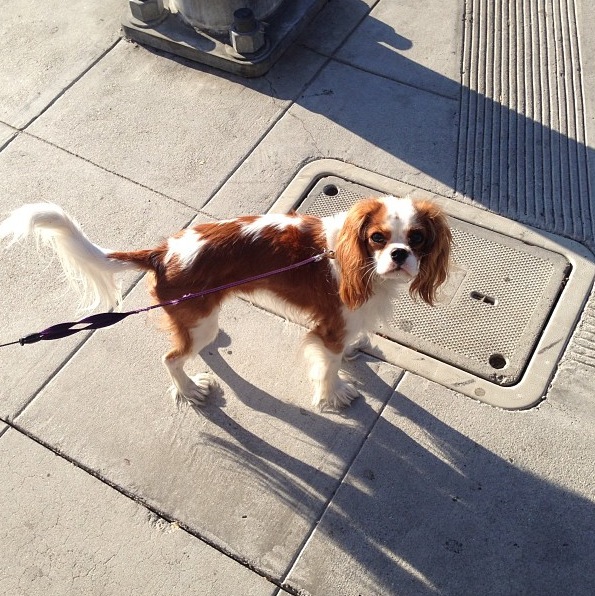 6. Some Target stores didn't know that Phillip Lim for Target launch was on September 15th, so customers waited longer for the boxes to be opened!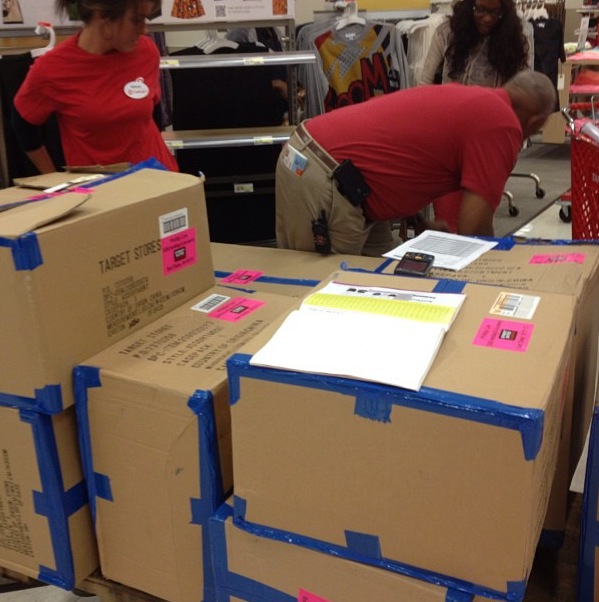 7. The most popular thing to do at Phillip Lim for Target was to take photos in the fitting room of their Phillip Lim for Target clothes, especially if they snatched the most coveted items like the crossbody bag and the BOOM sweatshirt.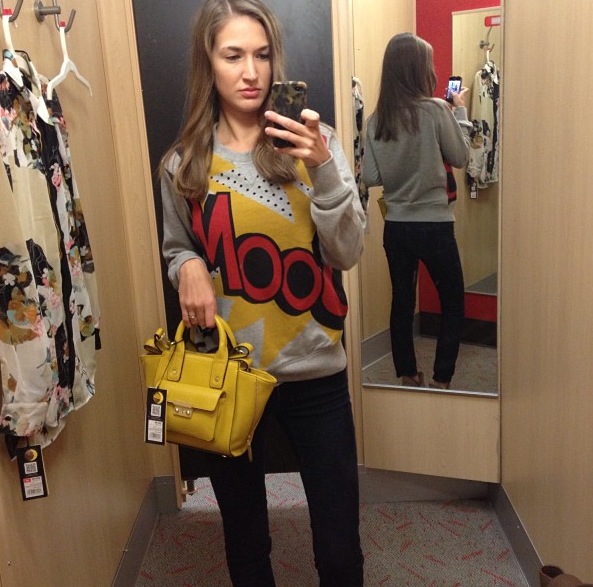 More fitting room photos…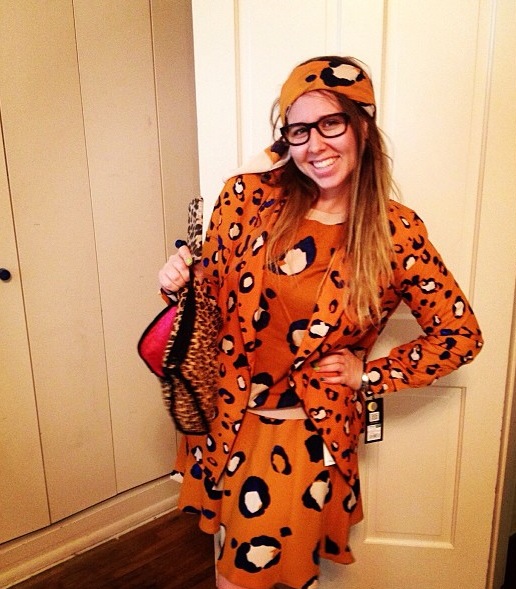 8. After getting a hold of Phillip Lim for Target, people shopped the rest of Target including the foam wigs!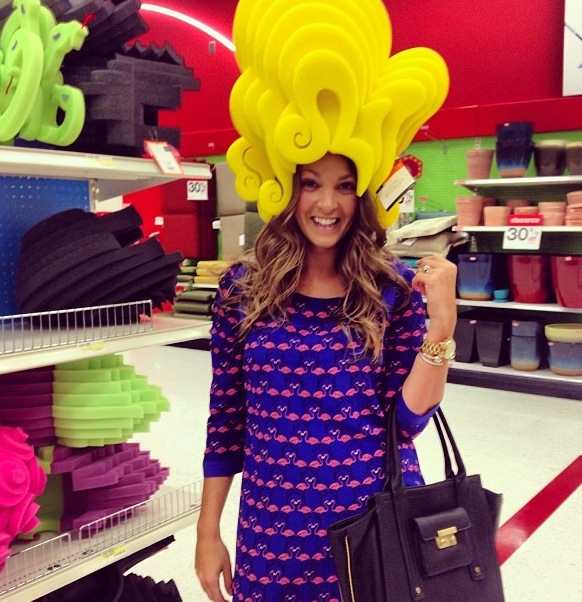 9. This is what Phillip Lim for Target mayhem looked like! No wonder shoppers brought their dog, baby, significant other, and coffee!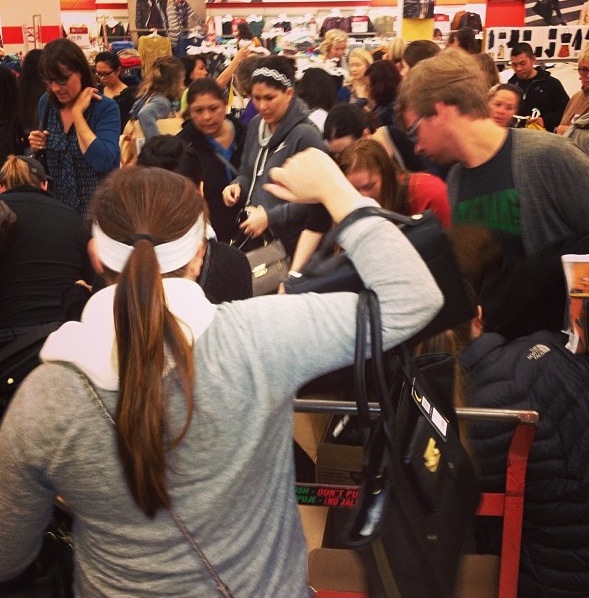 10. Shoppers ran and danced out of Target from their Phillip Lim for Target successful purchases (note the coffee still in hand)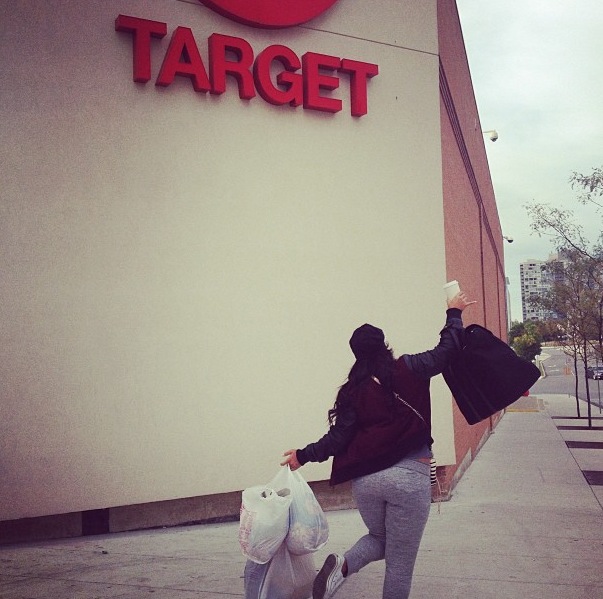 11. Shoppers had brunch after all of the Sunday morning work at Phillip Lim at Target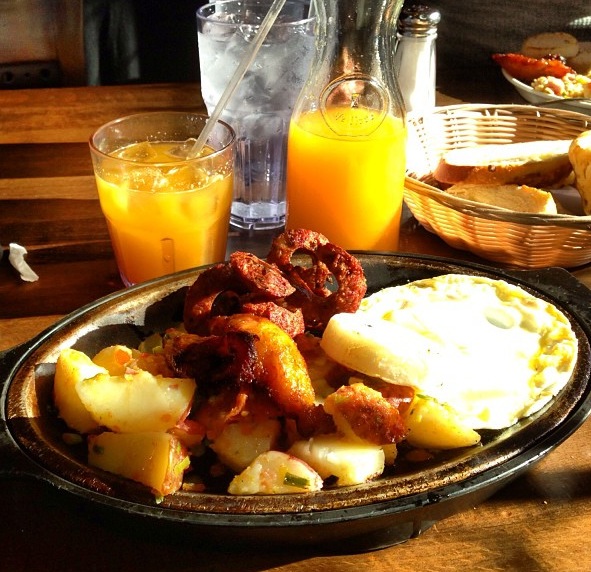 …and some went for McDonalds instead.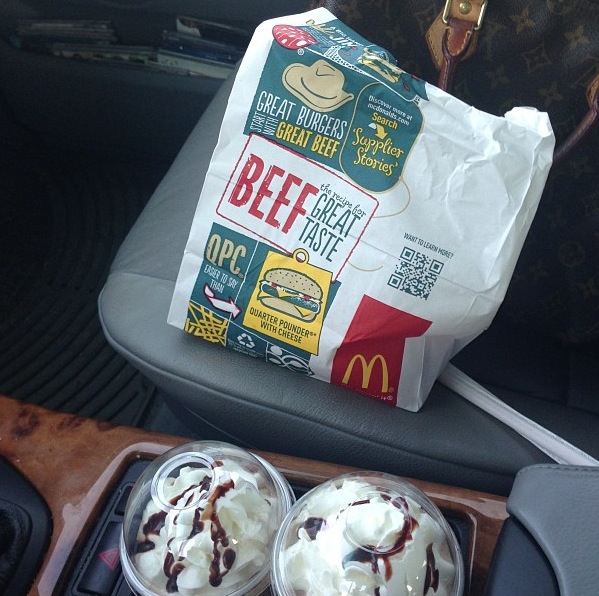 12. Shoppers invested in the Phillip Lim for Target bags and immediately offered them for sale on Instagram, Poshmark, eBay and other sites.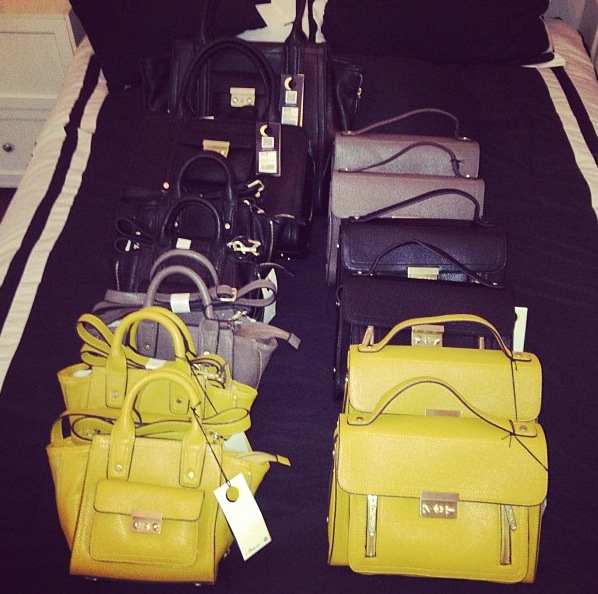 13. Shoppers wanted to showoff all of their Phillip Lim for Target haul!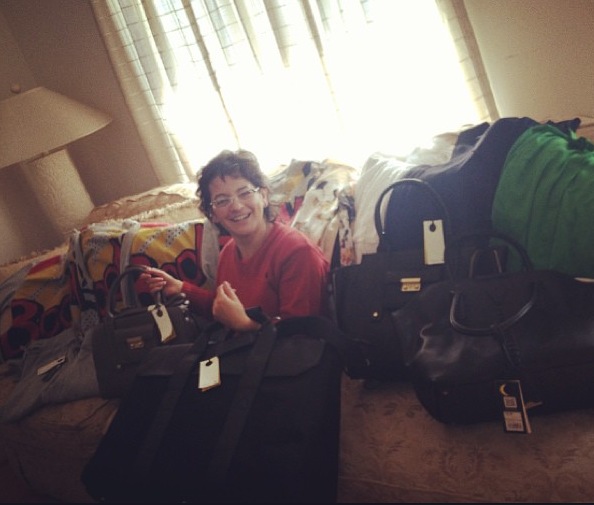 14. Smart shoppers shopped online from their phones even if it was close to 4am.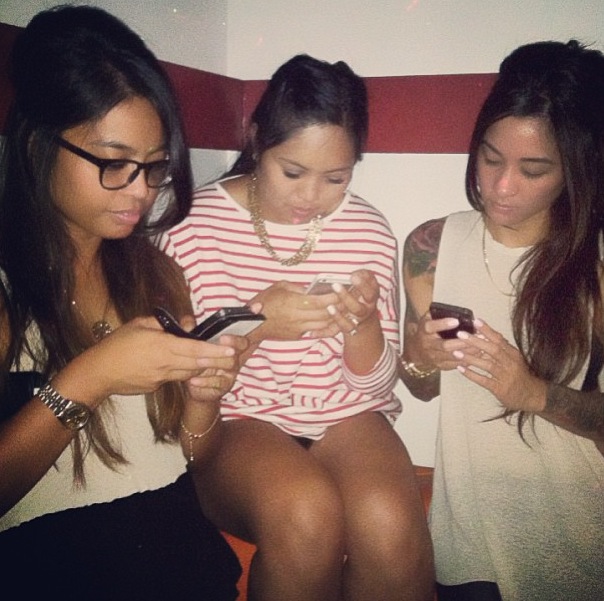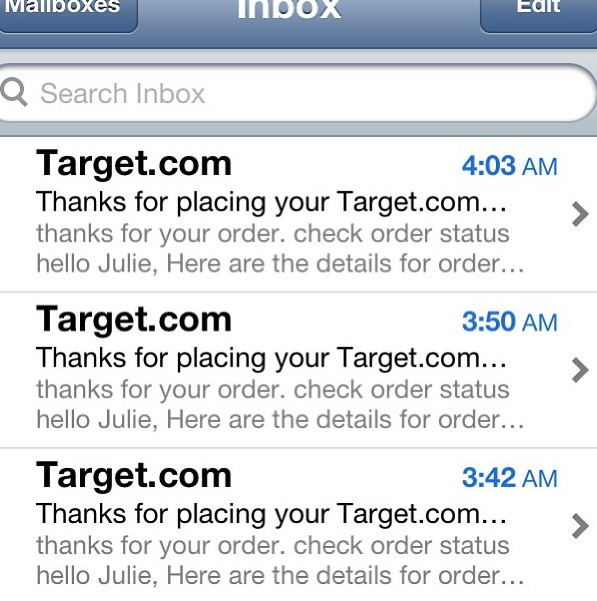 15. Target.com did eventually go down as it usually does because of the high web traffic.