Every young woman formulates bachelorette party ideas, years before even, her debaucherous "last hoorah" celebration!   Although her wedding day receives just as much and more thought as her bachelorette party, these very important events vary so greatly. But, one thing is the same and that's the careful planning, styling, and detail that go into both occasions.  I've been dreaming about my bachelorette party for years now, wondering where it would be hosted, what I would wear, what we would do, etc.  Something that always really interested me, though, was the promiscuity that surrounds a bachelorette party celebration.
Bachelorette Survival Kit: Party Treats And Hangover Musts – Print This!
My goal for my bachelorette party, however, would be to feel zero embarassment from penis paraphernalia, and by that I mean that there would be no bachelorette pecker props allowed at my celebration!  Where do these scandalous bachelorette party ideas come from?  Why is it that women feel it so necessary to deck their beautiful brides-to-be out in penis rings, hats, headbands, necklaces, and more? Keep it classy, keep it fun, keep it pink, and keep it girly! Don't give your husband-to-be 2nd thoughts about marriage to his perfect princess!!! Click here for our classy bachelorette party bikini ideas.
Our goal in hosting a bachelorette party at The Andaz Hotel San Diego in The Rockstar Suite was to keep it classy, upscale, and an event we could all be proud of – many years to come.  Below, we've listed 11 bachelorette party ideas for a classy girl's night out.  Hope you enjoy!
Shop Bachelorette Party Gifts:
[show_shopthepost_widget id="64048″]
Venue: Andaz San Diego "Rockstar Suite"
Photo Credit: David Del Valle of DV MultiMedia
Makeup Artist: Elizabeth Hua
Hair Stylists: Antonio Chacon & Anthony Mitchell
Models: Britt & Gretchen Hackmann of Nubry, Diana Liezert, Kelly Edwards, & Alisa Marie
Party Dresses: Melero Boutique (Little Italy & Del Mar)
Robes & Gifts: Jolie Femme Deux (Del Mar)
Desserts: Donut Bar (Downtown San Diego)
Shop Bachelorette Accessories Below:
[show_lookbook_widget id="130844″]
_____________________
11 Upscale Bachelorette Party Ideas
To view the rest of this fabulous article, click the Facebook "Like" button below and your article will appear!
[like-gate]
1. Choose a theme for the bachelorette party and go full out with it
2. Rent a lavish, large suite at an upscale, trendy hotel – split between girls, it's worth it!
3. Decorate the room with balloons, streamers, and rose petals
4. Bring cute and tasty treats that complement your theme
5. Crown your bachelorette as she enters the party with a bedazzled tiara, as opposed to penis paraphernalia
6. Have high quality champagne chilled on ice as your bachelorette enters the room – toast immediately and keep toasting throughout the night!
7. Hire a makeup and hair stylist to glam up all of the ladies for your special girl's night out
8. Conduct a dry erase or chalk board bachelorette photoshoot – includes bridesmaids, maid of honor, bride-to-be, and bachelorettes
9. Hire a photographer for a few hours to snap pics of your celebration – lots of memorable moments will be captured, for sure!
10. Skip the XXX store and head to a luxe lingerie boutique for cute gifts that can actually be used after the bachelorette party
11. Start a pajama / pillow fight after a night of partying – keeps the party going!
___________________
Classy Bachelorette Party Ideas – Editorial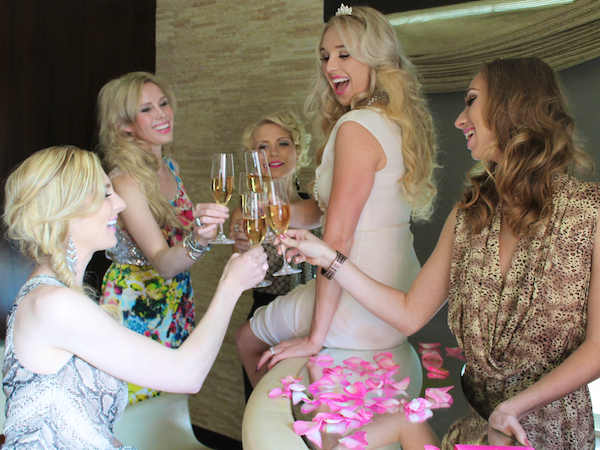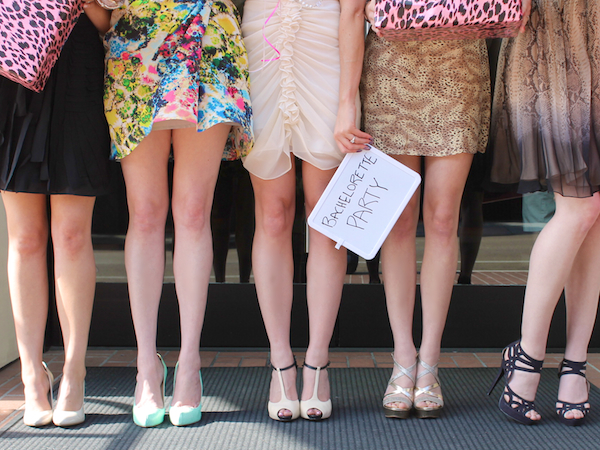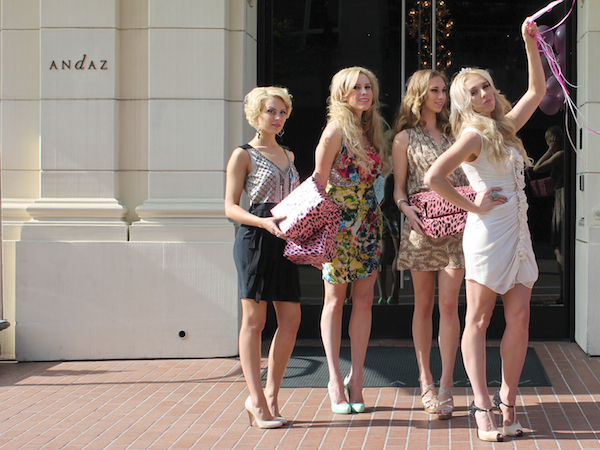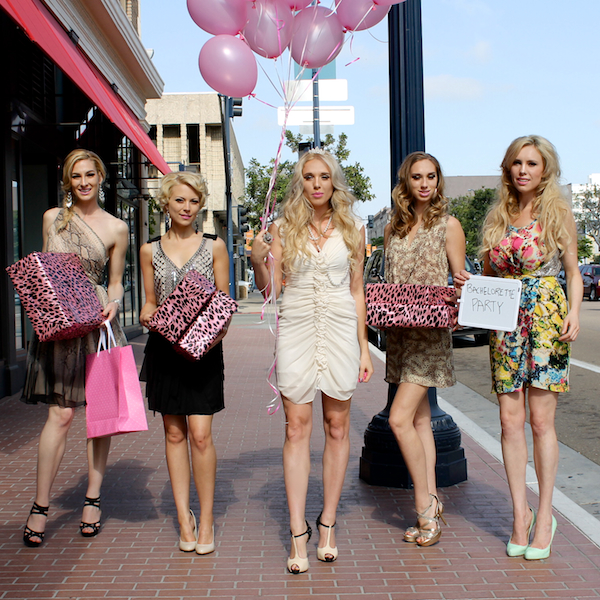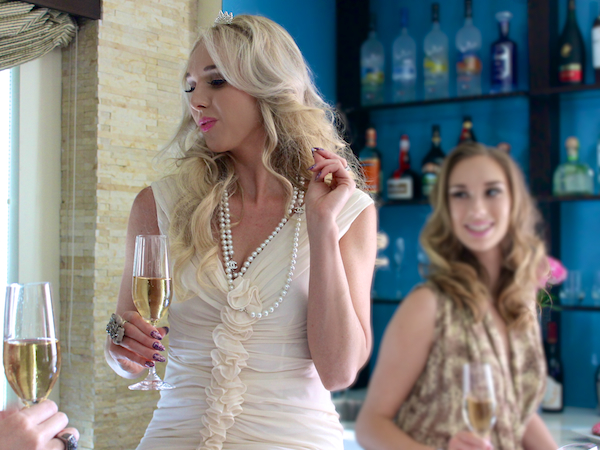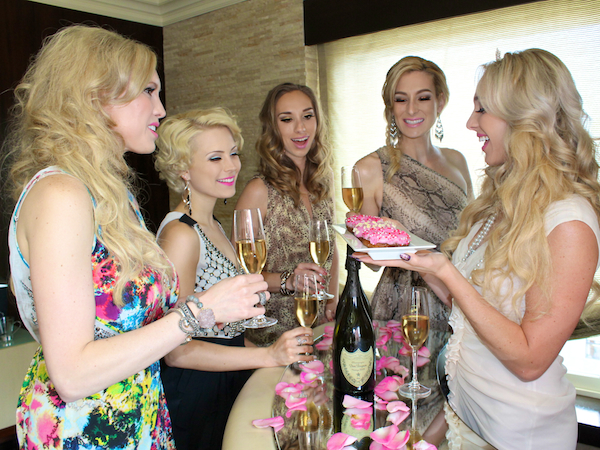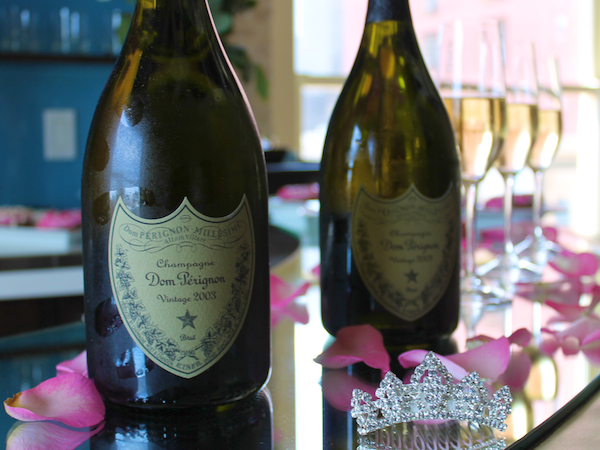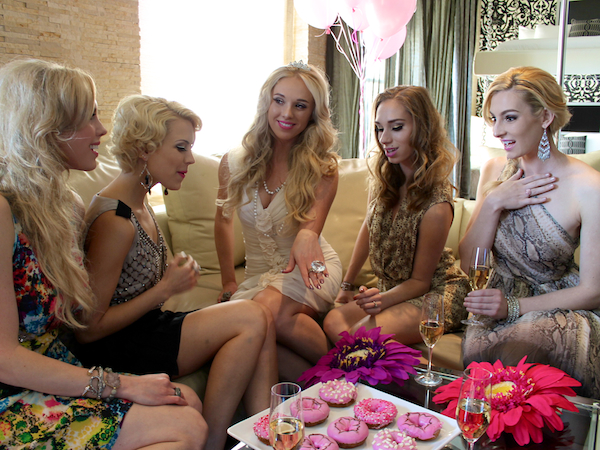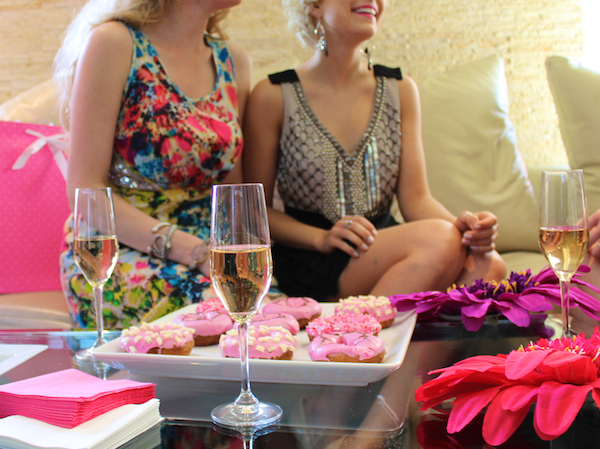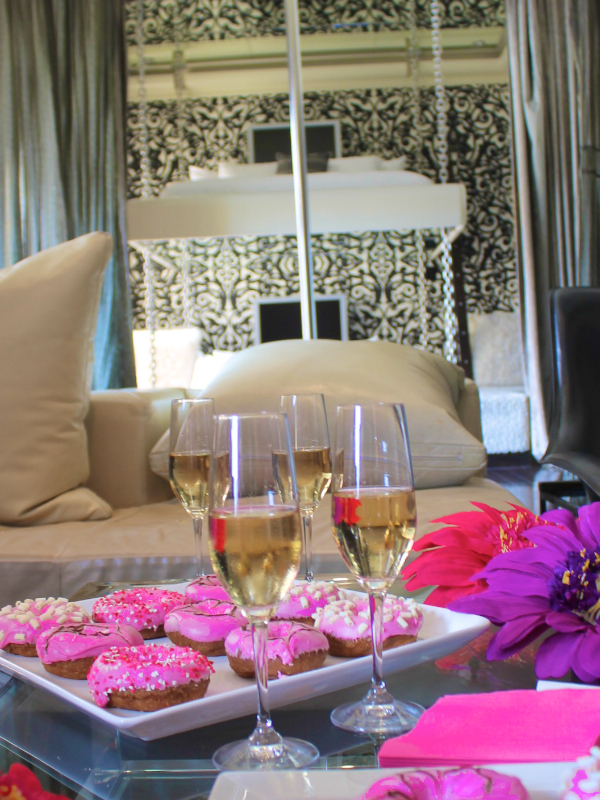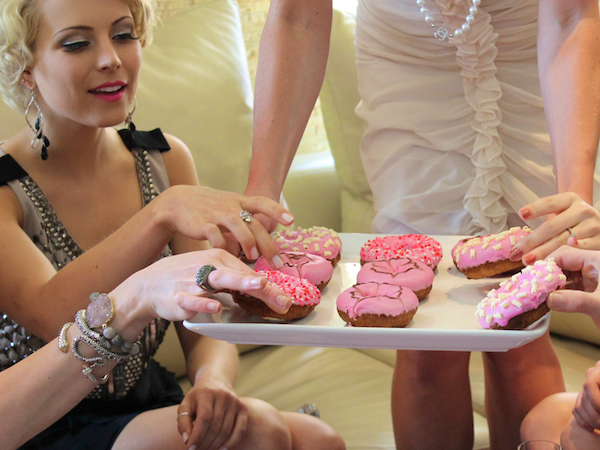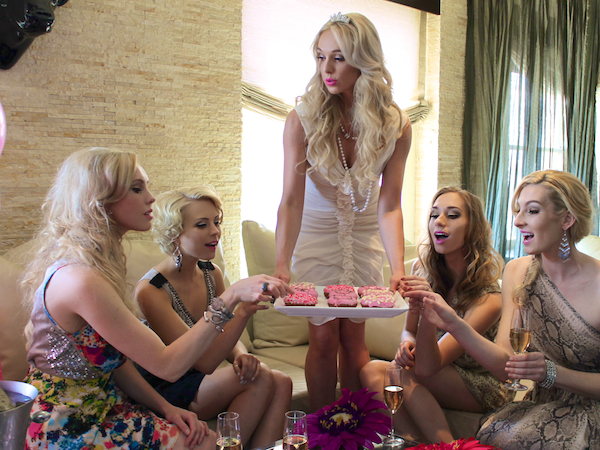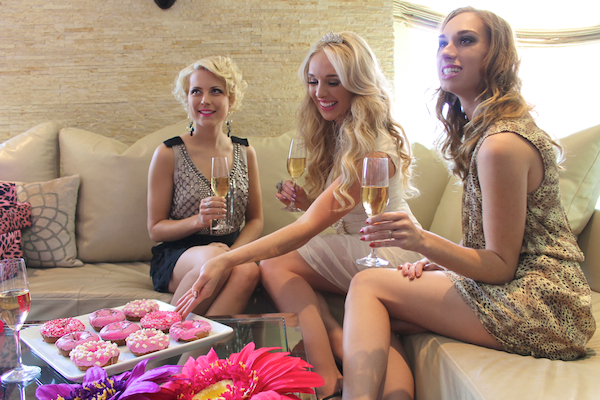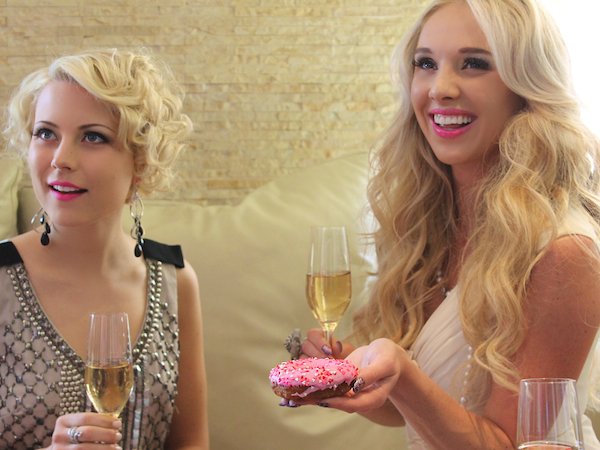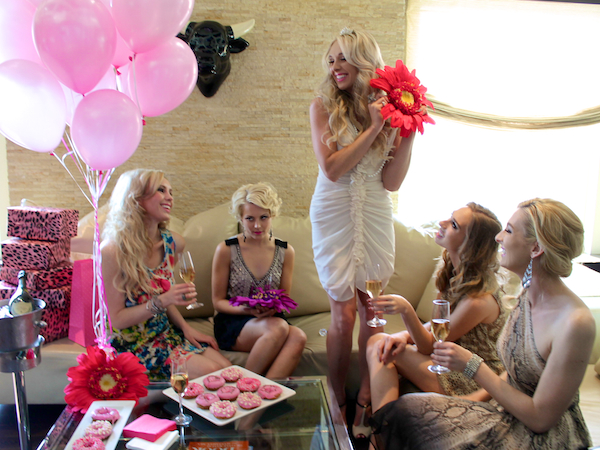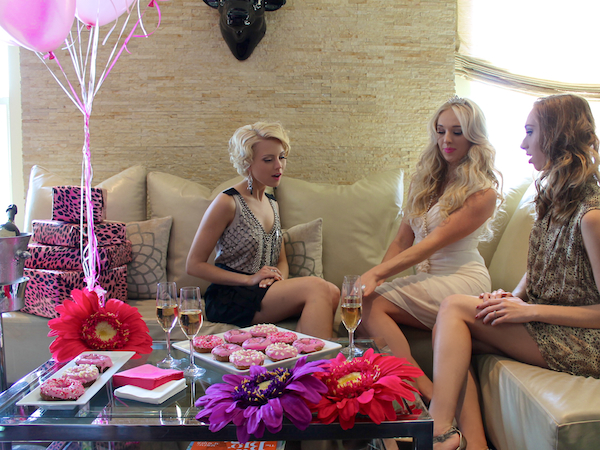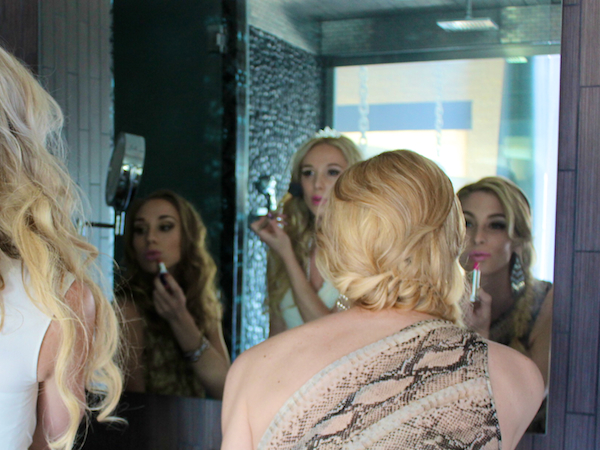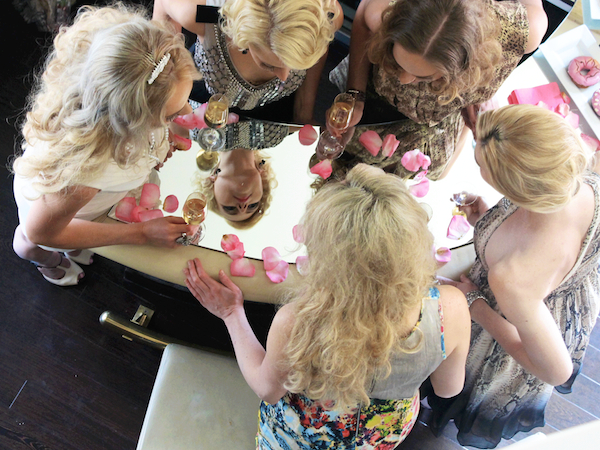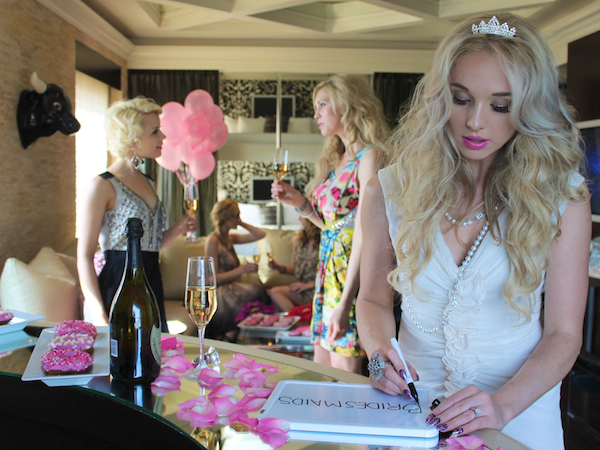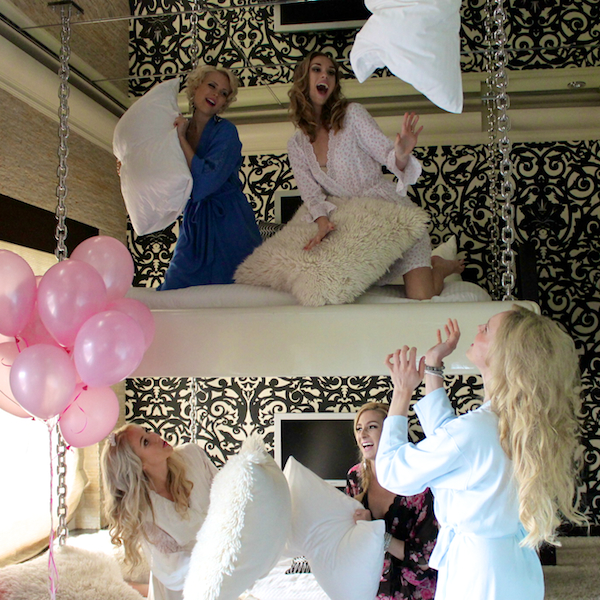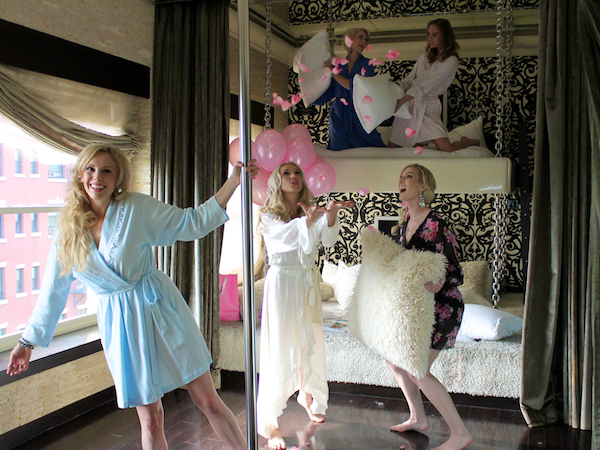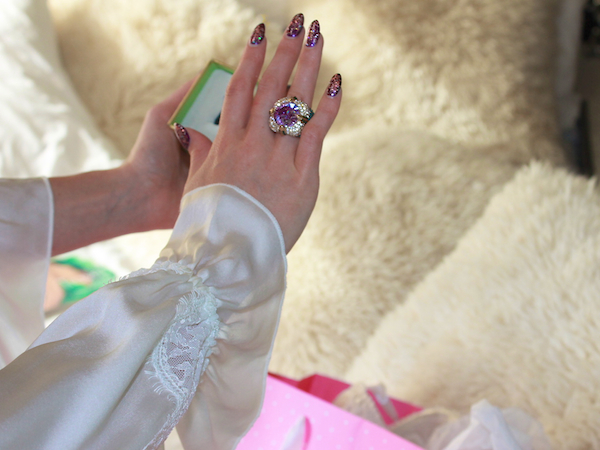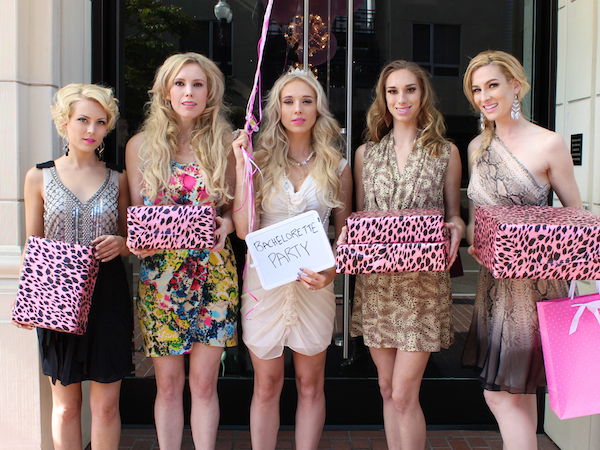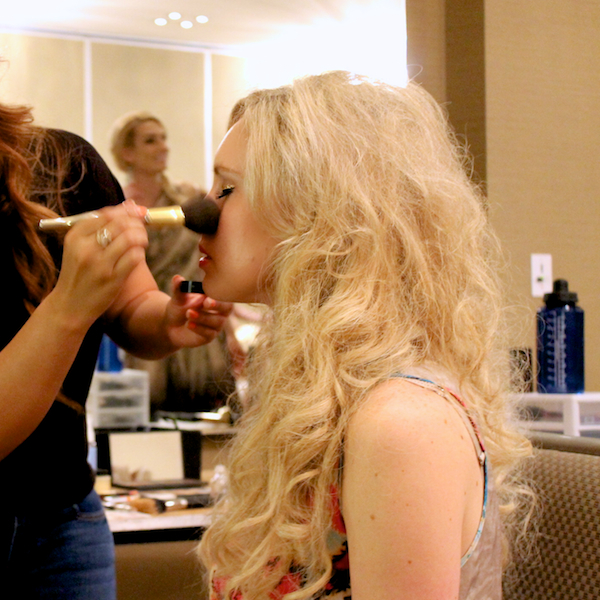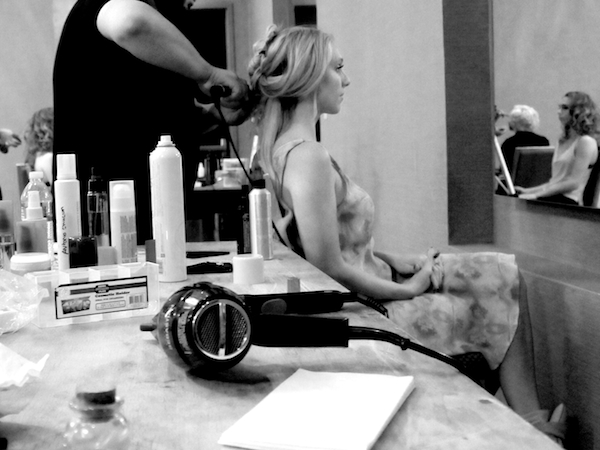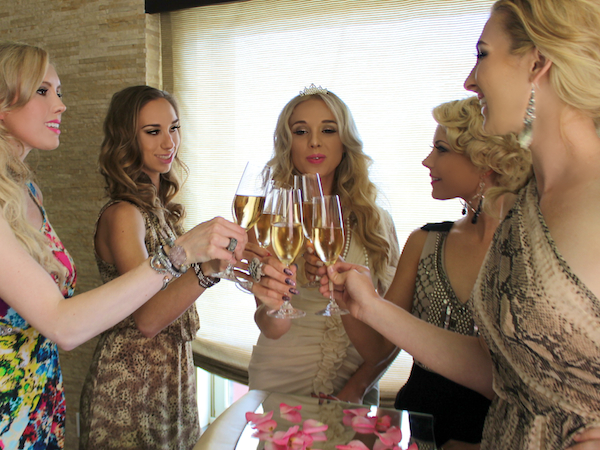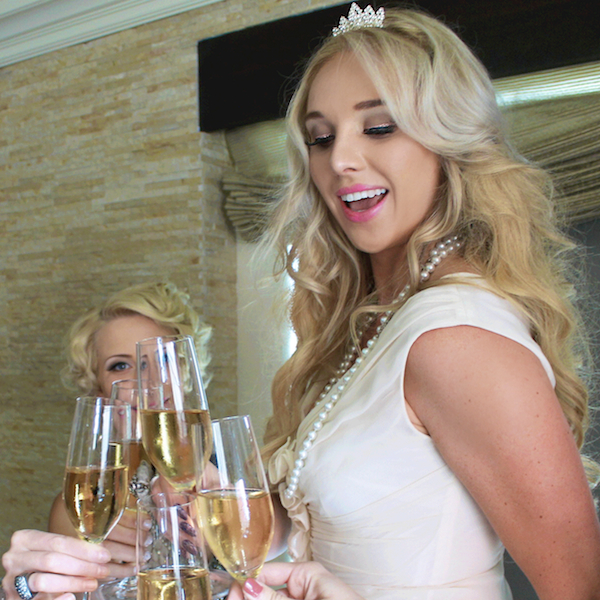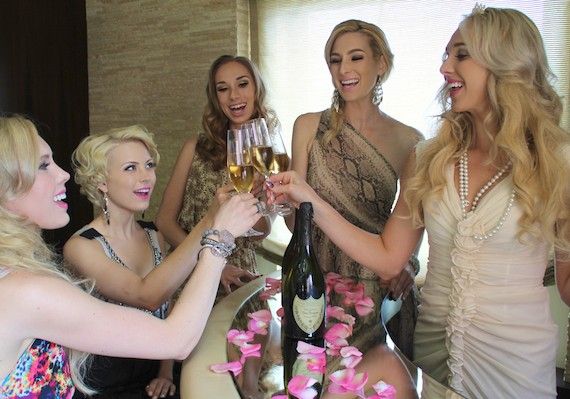 For more classy bachelorette party ideas, please be sure to subscribe to our newsletter in the right hand column above.
[/like-gate]