The leather jacket is so much more then just a trend for spring. This iconic jacket is a staple piece for any wardrobe and can be purchased for really reasonable prices!
Over the eras, the leather jacket has seen a transformation in styles, colors, and shape, but never really goes out of style.  The best part of the leather jacket is that it can be used as added warmth with all kinds of outfits during all parts of the year.
Amanda Seyfried recently sported a cute summer dress with her All Saints "Walker" Leather Biker Jacket that she added for that extra bit of warmth needed while walking her dog.  She finished off the look with retro sunglasses, a tight pulled back bun, and a pair of platform sandals.
No matter what kind of mood you are in, the leather jacket is your best friend and can always be counted on to finish an outfit.  Below, we've listed 10 of our favorite leather jackets for all budgets.
Leave a comment below with your leather jacket tips and tweet us @nubry with your leather jacket pics!
RELATED POST: Leather Jackets Are Celebrity Favorite This Spring
10 Leather Jackets For All Budgets:
 SHOP THIS JACKET: Forever 21 Women's Zipper Leatherette Jacket – Camel – $25.99
SHOP THIS JACKET: BB Dakota Women's The Fairfax Jacket, Light Jackets – $139.95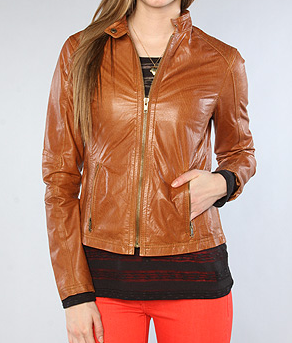 SHOP THIS JACKET: Free People Double Breasted Vegan Leather Jacket Black – $198.00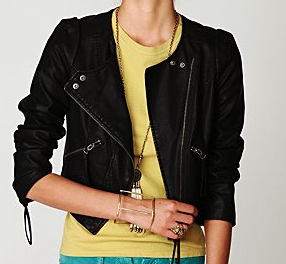 SHOP THIS JACKET: Free People Double Breasted Vegan Leather Jacket Silver – 198.00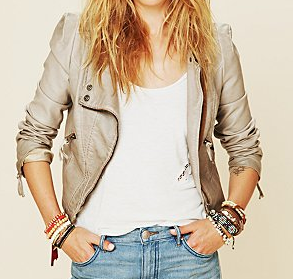 SHOP THIS JACKET: GUESS Robertson Genuine Leather Jacket, WHITE – $308.00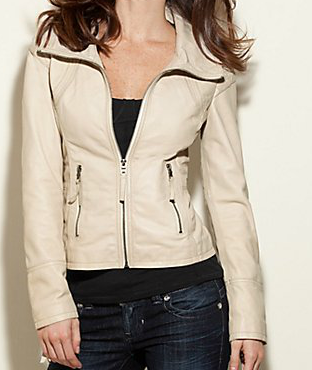 SHOP THIS JACKET: Daisy Biker Leather Jacket – Young British Designers – $410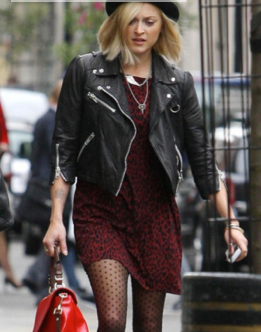 SHOP THIS JACKET: Elie Tahari Drape Collar Leather Jacket – $279.90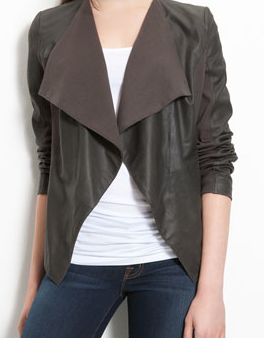 SHOP THIS JACKET: Paul & Joe Sister Leather Retro Moto Jacket – $528.00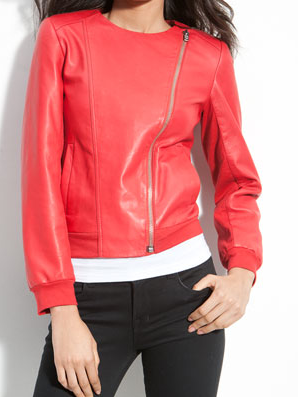 SHOP THIS JACKET: NO.8 JACKET BY BALI TOMALI – CARNET DE MODE – $780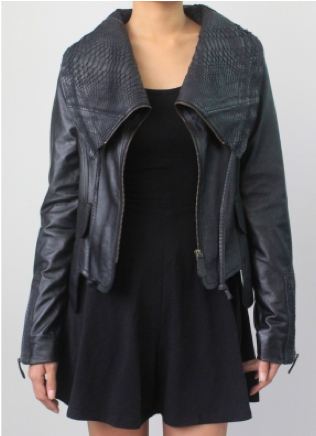 SHOP THIS JACKET: Veda Matisse Leather Jacket – $869