We all daydream and allow our minds to wander with sexy thoughts, sometimes second guessing ourselves and pushing our sexual fantasies away.  But love and romance are an art and us gals hold the key to ignite the passion in a relationship to make it happen.  If we allow our imaginations to run wild, our relationships will be hot and breathtaking. Read on to learn how to spice up your relationship to improve your bond with your significant other.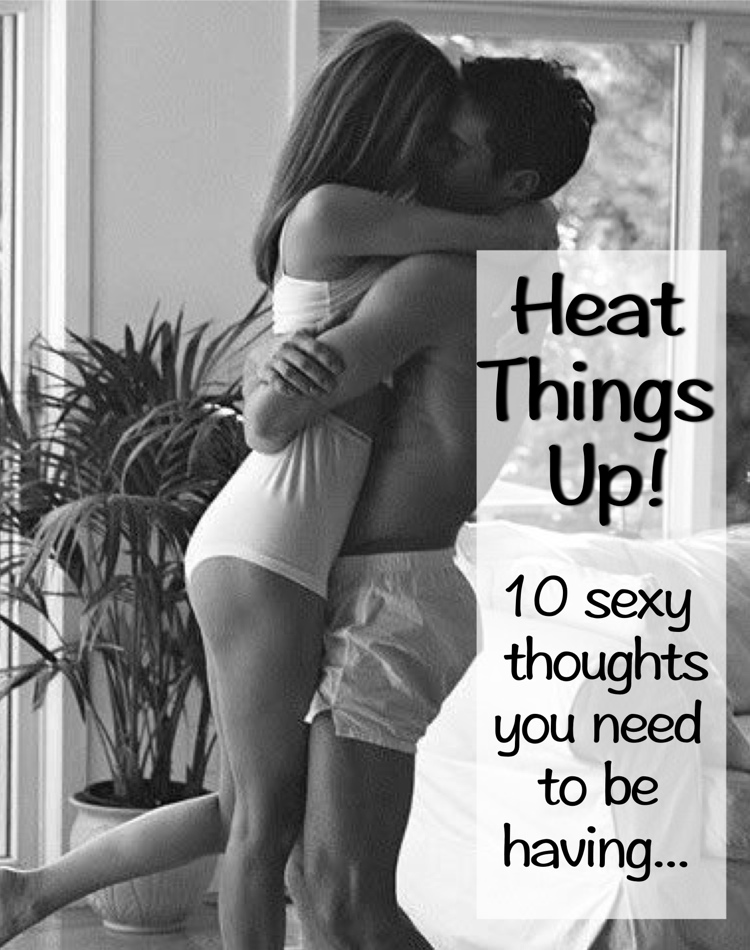 Don't blush ladies, it's okay to allow the  imagination to run wild, especially if it's in regards to your lover — be it boyfriend, husband, or new man.  Our imaginations are actually what can drive us to want and crave more with our man! Once a spark is ignited, an imagination will and should run wild with anticipated passion. Get creative and think about ways to make the time with your lover fun and memorable…he will love it and you will learn how to spice up your relationship!
Well, so what exactly is a sexy imagination and what are sexy thoughts?  Are you embarrassed at the thought of the subject of how to spice up your relationship? We're here to show you that it's okay to dream about your man in naughty ways.  After imagining what you want to do to your man or what you want him to do to you, the results are very HOT (even if it's not exactly what you had in mind) and you'll see your bond will tighten!
Furthermore,  sexy thoughts about your guy are so important as they prove adoration, desire, and excitement for him and create the framework for a long-lasting, hot, and passionate relationship. Below, we have listed 11 sexy thoughts for how to spice up your relationship that should get your heart racing and blood pumping in anticipation for him…ooo la la!
________________________
How To Spice Up Your Relationship: 11 Sexy Thoughts To Create A More Passionate Bond With Your Man
Remember Your First Kiss — remember your first kiss and the details of how it happened, as a first kiss between lovers is classic.
Have Steamy Desires — the minute he enters the room, tense up, yearn for, and love the thought of him sneaking up behind you as he carefully caresses your waist and whispers in your ear …
Imagine A Breathless Kiss — imagine a breathless kiss that leaves you shaking and yearning for so much more …
Trust His Sexy Thoughts — know that his feelings and fantasies are always mutual.
Skip A Beat — allow yourself to imagine your heart skipping a beat at the thought of him wanting to grab you.
Let Your Mind Wander — let your mind run wild with hopes of a passion-filled night: candle light, music, firelight, and much more.  Your mind wanders to a place that you deeply long for.  Make your desires your dominant vibration!
Wear Sexy Lingerie or "Biancheria Intima" — buy erotic lingerie and wear it with him…in fact, start collecting!
Have Confidence — have confidence in where you allow your mind to go, it's so sexy to him!  Don't stop or hinder your thoughts.  If something gets you excited, try to make it happen in the bedroom.
Kiss and Tell – don't! It's super uber important that you not kiss and tell to girlfriends.  Keep what you and your man share together private.  Being as sexy and passionate as possible requires trust and respect from both of you.  You'll keep pushing more once you have confidence that there is trust between you and your man.  Plus, it keeps you classy and poised.
Show Him He's The Reason — make sure he knows that he is the reason you have so much excitement for making love!  If you believe you can have an outstanding, romantic, steamy, and passionate relationship with your lover, then you will!
Set The Mood — it all starts in the bedroom, this is the private place to show your passion and steaminess together.  No TVs, no computers, and no family pictures.
If you enjoyed this article about how to spice up your relationship, then be sure to subscribe to our weekly newsletter updates in the right hand column above.