One of my favorite things to do is cook, however, I don't have much time to spend in the kitchen since I typically work 10 hour+ days; so vegan snacks that are easy, quick, and healthy are always welcomed like this Baked Sweet Potato recipe that I'm going to share with you.
I used to be afraid of eating potatoes, for fear of getting fat from a carb overload.  But, ever since becoming plant-based and vegan, I have actually become obsessed with potatoes, especially sweet potatoes and Japanese yams as they are surprisingly low-glycemic with lots of flavor!  Not only are potatoes comforting and filling, they are nutritionally rich and high in Vitamin C, calcium, folate, potassium and beta-carotene which converts to Vitamin A in the body.
Below, I've shared my Baked Sweet Potato recipe, one of my favorite vegan snacks, which I highly recommend making as an appetizer on a cold winter, weekend day or right when you get home from a long day at work.  Simply throw sweet potato in the oven and in 40 minutes you have a nutrient-rich snack that will warm your heart and satisfy your cravings.  A 5-ounce or medium sized Japanese yam has only 115 calories!  Don't feel bad about indulging, it's guilt-free! Enjoy 🙂
Editor's Note: Don't discard the potato skins as they contain healing properties and fiber.  Also, Vitamin A is better absorbed with small amounts of fat, so feel free to brush cooked sweet potatoes with a little coconut oil.
______________________
Vegan Snacks: Healthy Baked Sweet Potato Recipe
Ingredients:
Sweet potato or Japanese yam (1 per person)
Himalayan or sea salt to taste
Coconut oil (optional)
Instructions:
Wash potato with vegetable brush
Slice potato length-wise into fourths or eighths
Place on a baking sheet or pan and sprinkle with salt
Bake in 425 degree oven for approximately 40 minutes or until soft and slightly crispy around the skins
Brush with coconut oil, if desired and serve hot!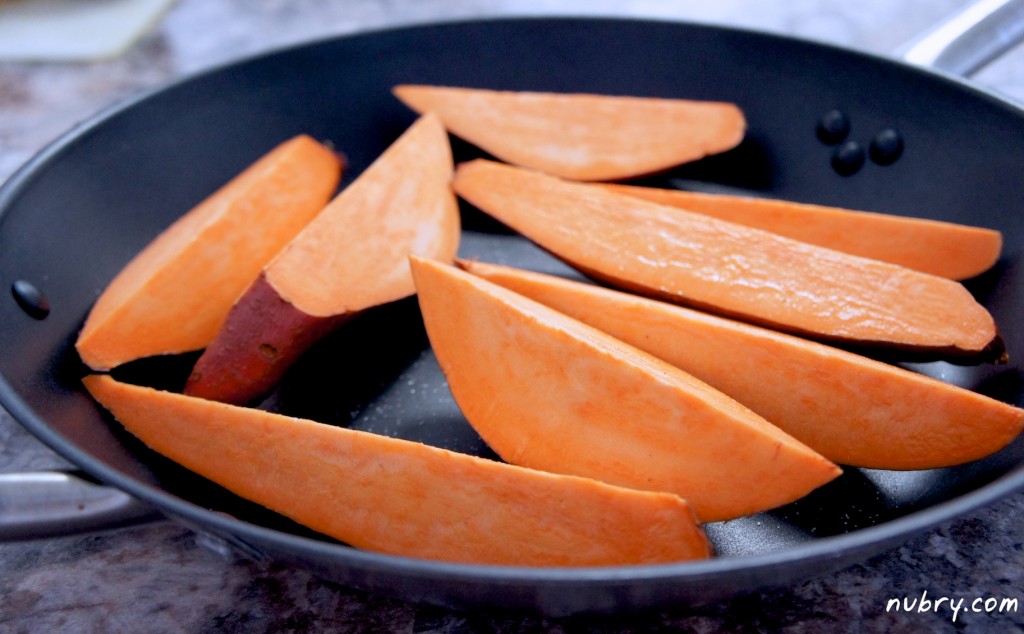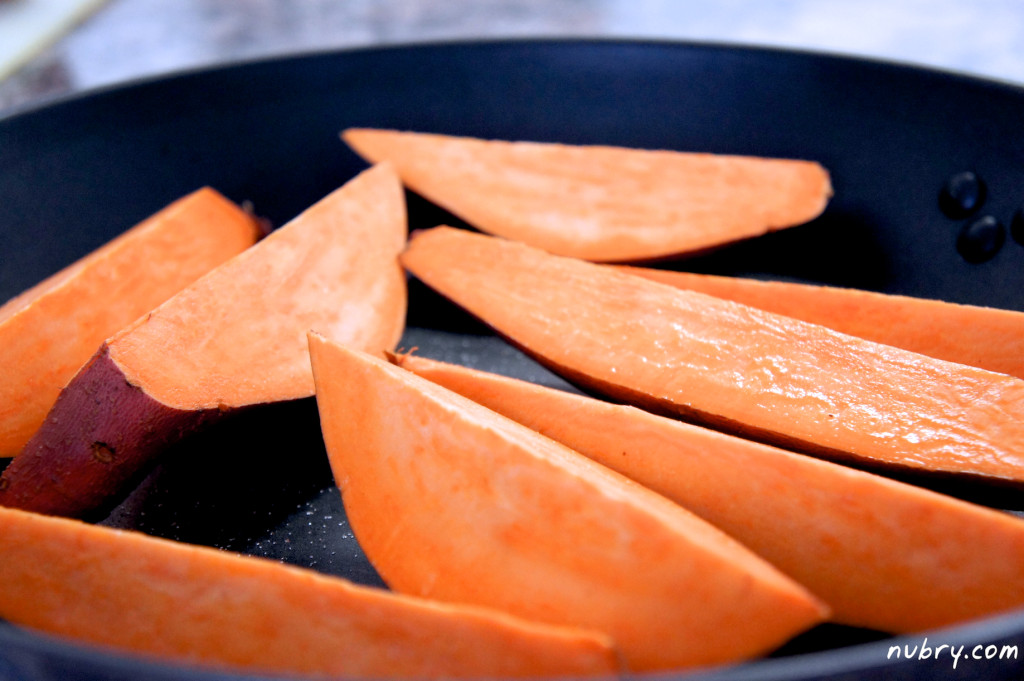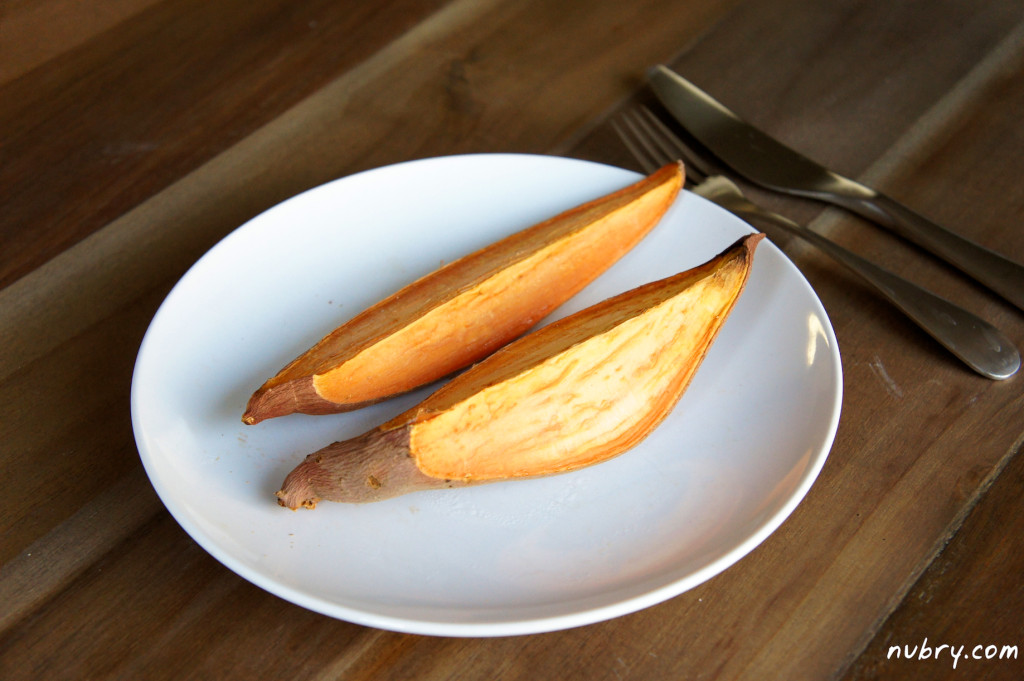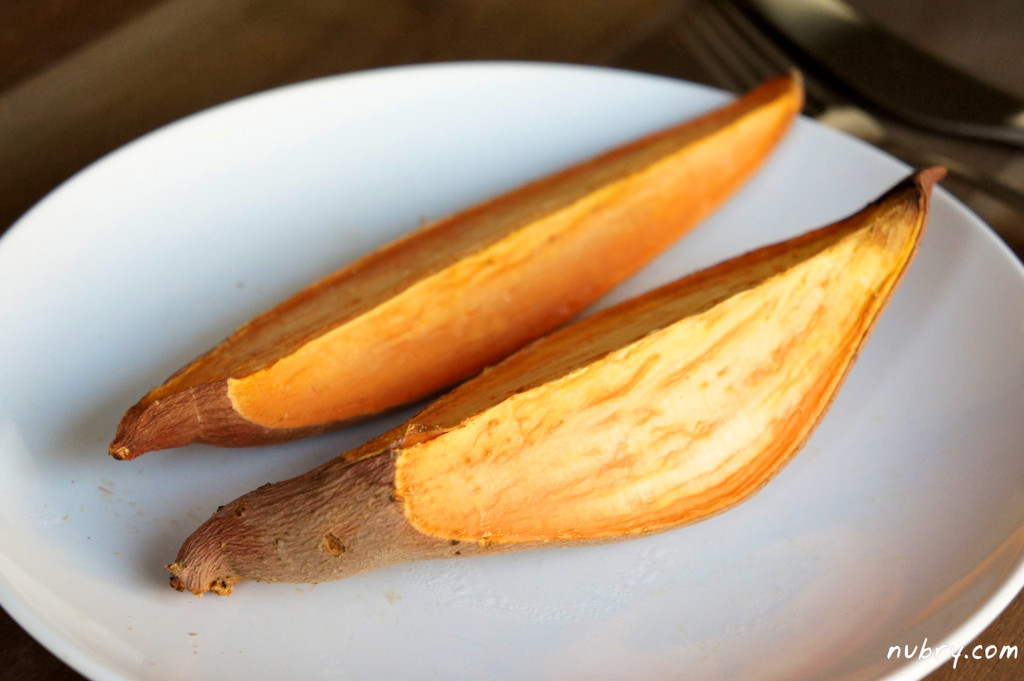 [amd-zlrecipe-recipe:2]