Contrary to the name, a tiger nut is not a nut, and it has many health benefits that gluten free, vegan, and other health conscious lovers will be pleased with. So, what is a tigernut and what's tiger nut flour?  Resembling a hazelnut, a tiger nut is actually the root of what looks similar to grass.  The tiger nut root is indeed edible and tastes sweet and nutty.  You've probably heard of horchata, well this delicious drink is made with tiger nuts! Tiger nut flour is just the ground up version and is used in baking. Because of its Vitamin E content, it helps slow down the ageing of the body's cells, which improves skin elasticity and reduces skin wrinkles. Who knew!?  Beauty gurus take note. Additionally, tiger nuts are high in fiber, protein, and natural sugars and can contribute to an overall healthy and balanced diet, especially for those seeking weight loss.
We recently got hooked on tiger nut flour — which you can find at Whole Foods or Amazon Prime.  While away on vacation in Canada, we whipped up some really easy, high fiber, low sugar, gluten free tiger nut flour cookies with ingredients that we had in the kitchen.  Feel free to edit as you wish, such as adding chocolate chunks or tahini instead of almond butter. These little cookies taste great, are high in fiber, gluten free, vegan, and make everyone happy when looking for a midday pick me up.  Plus, they're super easy to mix up! Have you ever used tiger nut flour? What did you make and how'd you like it?! Read on for our healthy, easy recipe.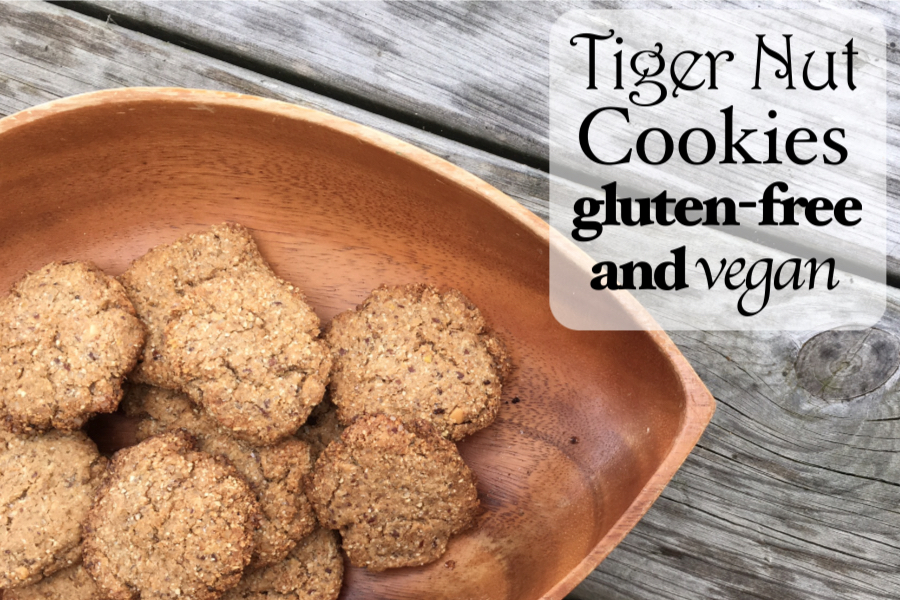 Tiger Nut Flour Cookies – Gluten Free!
Ingredients
3 TBSP Water
1 TBSP Ground Flax
1/2 Cup Tigernut Flour
1/2 Cup Almond Butter
1/4 Cup Coconut Sugar
1 TSP Baking Powder
Sea Salt
Optional – Chocolate Chunks
Directions
Preheat oven to 350

°F.

Mix water and flax and let stand for 10 minutes.
Mix in flour, almond butter, coconut sugar, and baking powder. Optional – add chocolate chunks for a little added decadence.
Make dough into little balls and place on cookie sheet.  Flatten balls slightly with bottom of glass and bake for 10-15 minutes.
Top with a little sea salt after cookies come out of oven.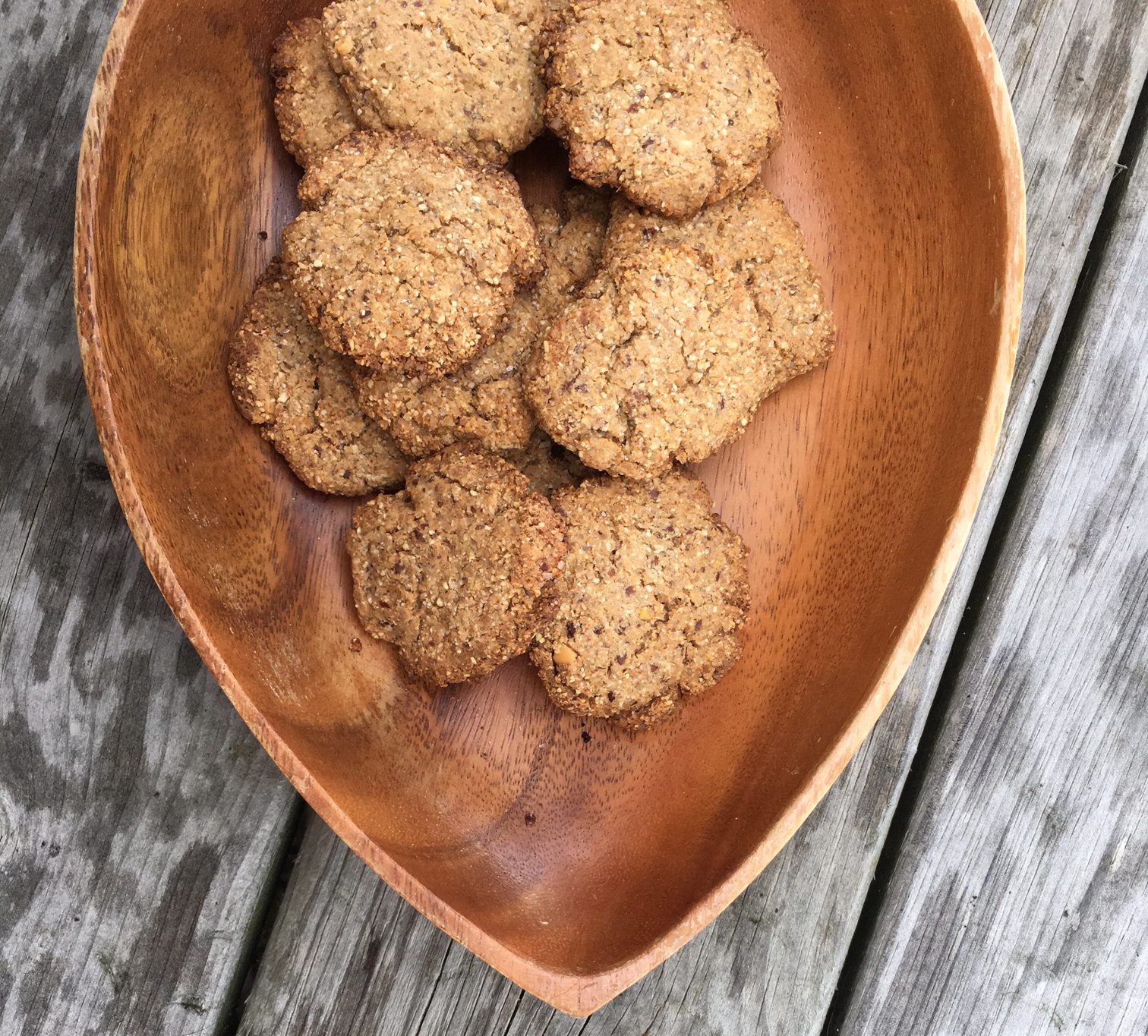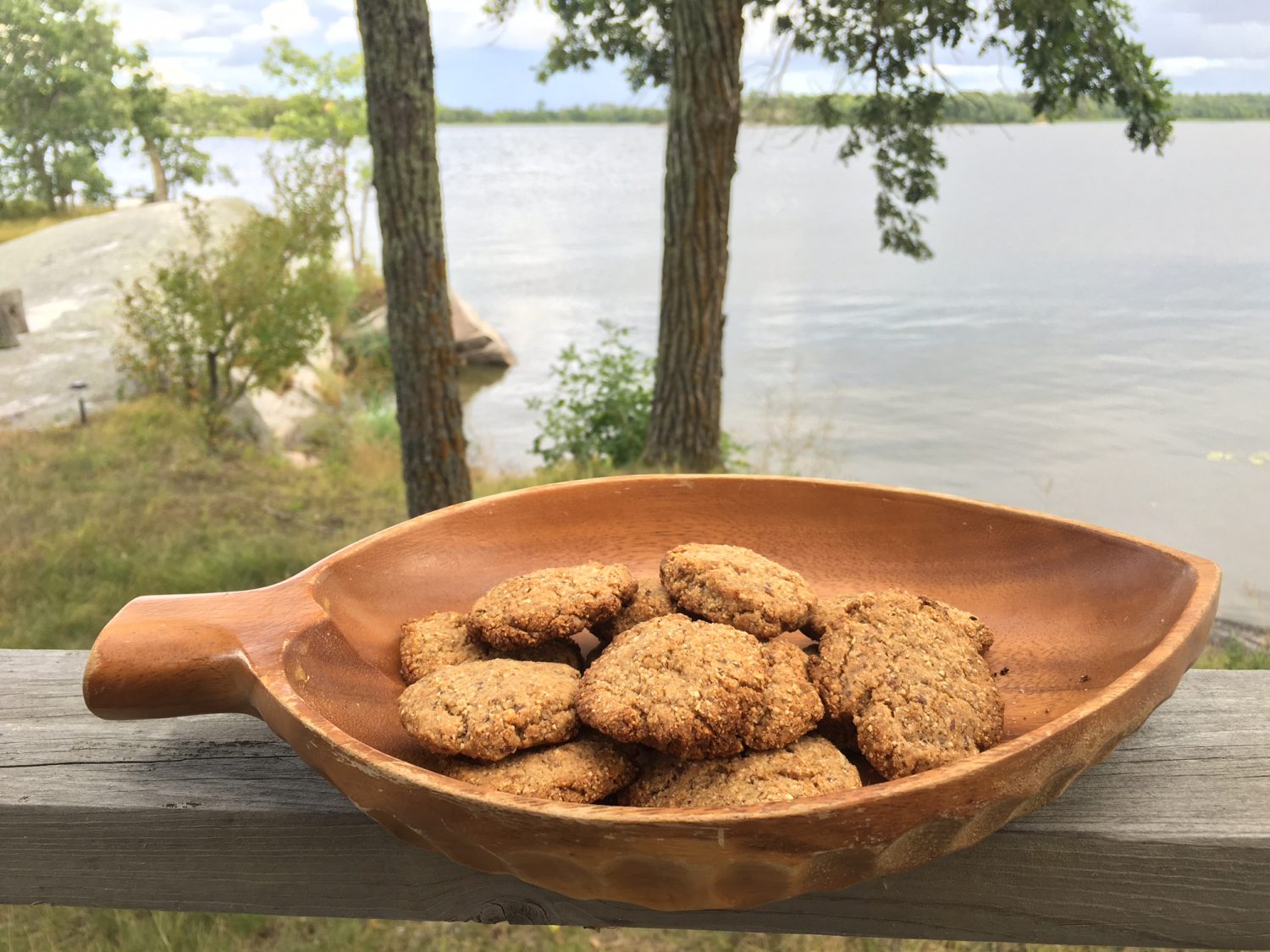 Save
Save
Save
Save
Save