For those of you looking to get on track with a healthy diet, healthy recipes, and fit lifestyle this year (I'm with you girlfriend!), you will find the following detox salad recipe – consisting solely of plants – very useful. As you know, I eat a plant-based diet consisting of whole foods, lots of plants (duh!), starches, and grains, and a diet that's completely free of meat, fish, eggs, poultry, dairy, oils, and processed foods.  You could say that I'm vegetarian and vegan, but I'm also gluten-free and eat very little to no oils and nuts. Try our delicious Vegan Tacos! Cray cray, I know, but as you learn more about this whole foods, plant based diet, you will most likely make the changes to your diet that I did too!
Below, I've created a healthy, nourishing, organic salad with a homemade cilantro dressing.  This salad is so quick and easy to throw together and I promise it's more flavorful than you could ever imagine — even the men will love it!  Since there's no oil, your calorie intake is minimal, yet the creaminess of the dressing is very satisfying.  The fresh garlic and cilantro in the dressing will aid in powerful detoxification of your liver, so make this as part of your healthy recipes routine and enjoy often.
Share Our Healthy Recipes!
________________
Detox Salad with Homemade Cilantro Dressing
Serves 2
Salad Ingredients:
1 cup Arugula
1 or 2 bunches Romaine Lettuce
2 Roma Tomatos
1/2 Avocado
1/2 cup Fennel Shavings
Salad Dressing Ingredients:
Bunch of Cilantro (the more the better!)
1 tsp capers
1/2 Lemon
1 Tbsp Raw Tahini
1/4 C. Almond or Coconut Milk (the low-fat kind)
1 Tbsp White Wine Vinegar
1 Garlic Clove
Salt and Pepper to taste
Instructions:
Wash romaine stalks, fennel, and tomato.  Next, chop romaine and tomato, slice fennel thinly, slice avocado, and add all salad ingredients to a large salad bowl. Set aside while you make the quick and easy salad dressing.
Add all salad dressing ingredients to a food processor or blender and blend on high for 30 seconds until completely liquid.
Toss salad ingredients with salad dressing and enjoy!  Save extra salad dressing in fridge for another day.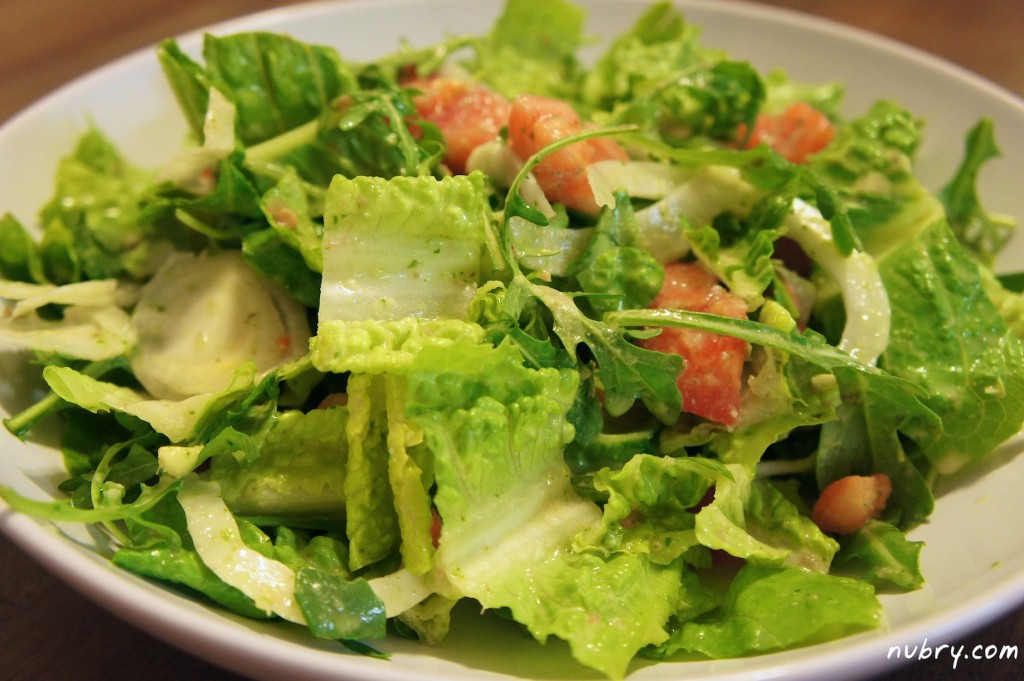 For more healthy recipes, weight loss tips, and health/fitness advice be sure to subscribe to our weekly newsletter in the right hand sidebar above.