We gals love a good weekend (or weekday) escape and what better than use the October and November months as our excuse for 1 or 2 fabulous fall getaways near Southern California?  Whether you're longing to hear the crunch of leaves beneath your feet or just not quite ready to say "farewell" to lazy days by the pool … well, we've got you covered with a list of fab fall getaways that are convenient to get away to for Southern Californians!  Want to get away to Florida this fall season?  Click here for our Florida Travel Guide. Now that the Summer crowds have dwindled, you'll be able to get a better bang for your hard earned buck on hotels, hotspots, getaways, and may even find some ridiculous fall travel packages.  Below, we've chosen 3 cities in or nearby to Southern California that you can easily get away to for the weekend without breaking the bank!  So, where are you headed, hmm?
____________________
Best Travel Guide: Fall Getaways For SoCal
1. Get Away To Palm Springs
If you refuse to believe that lazy days of Summer are over, then a trip to Palm Springs may be right up your alley.  With Fall temperatures comfortably in the 80's, it's the perfect time to spend a few days poolside or check out the Palm Springs Aerial Tram for breathtaking views of the Coachella Valley.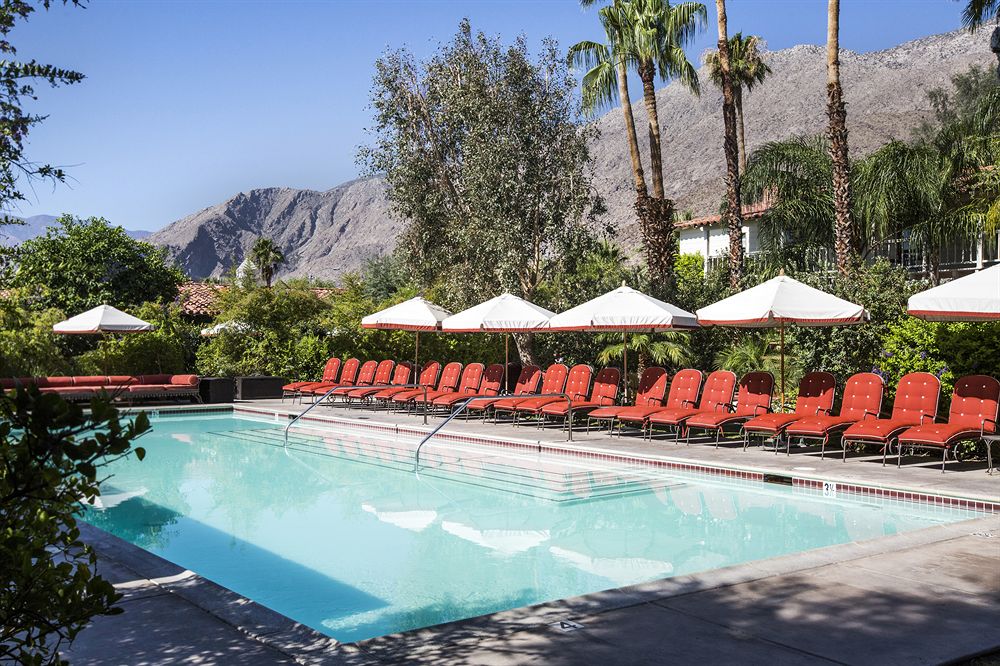 Where to stay:
Where to eat:
Check out Appetitio Cal-Italian Deli for their Ricotta Gnocchi
Cheeky's Palm Springs has delicious, farm fresh brunch
Can't Miss:
Shopping the "Rodeo Drive of the Desert" (aka El Paseo) in Palm Desert–think Gucci, Saks, and Escada
For a morning cup of coffee, stop into the newly opened Ernest Coffee in Uptown Palm Springs
When the sun goes down, a Tiki-inspired libation can be found at numerous spots including Bootlegger Tiki and Tonga Hut
What to pack:
Your bikini
Fabulous sandals for day and night (people rarely rock heels in Palm Springs)
A light scarf for the evening
Colorful maxi dresses
Sunblock
A bright tote bag
2. Get Away To Las Vegas
Longing for a weekend of exciting nightlife, culinary adventures, and world class shopping?   Las Vegas is a hop, skip, and a jump (okay, or a quick flight) from Southern California and offers the best of city life and incredible shopping.  A trip to the Forum Shops at Caesar's will leave you lusting over a new Louis Vuitton and about a thousand other things!.  Fall temperatures range from the low 80's to the upper 60's and the nights do get chilly, so remember to pack a jacket.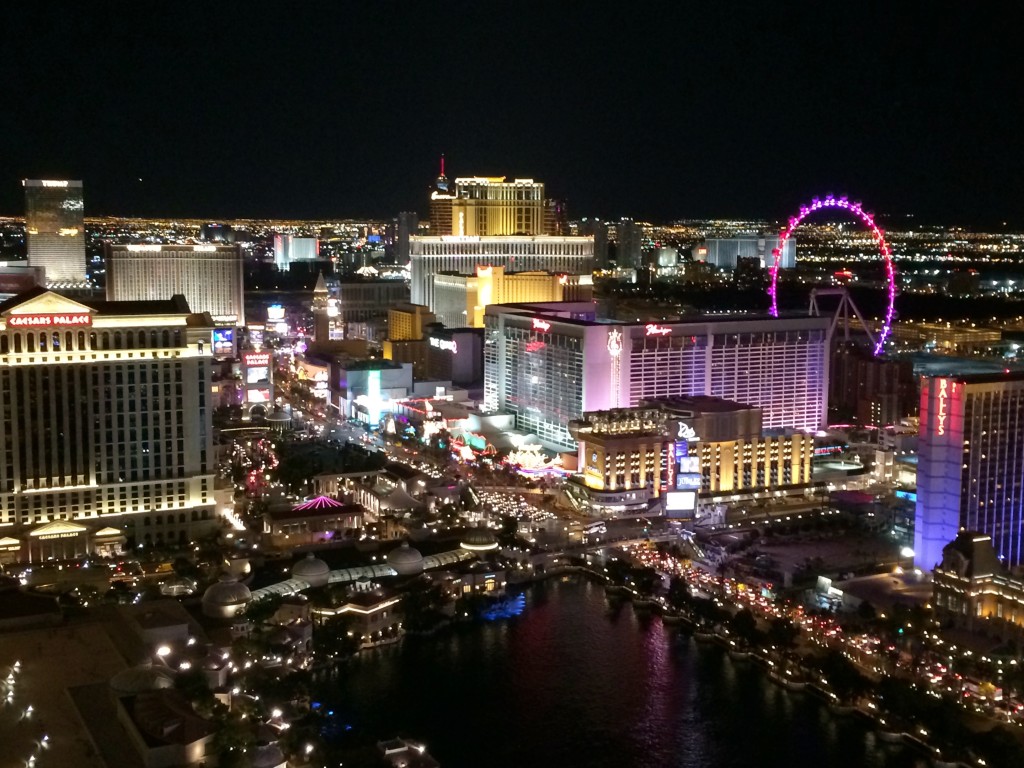 Where To Stay:
Where to eat: The possibilities are endless!  A few faves include Yellowtail Sushi at Bellagio, Aureol at Mandalay Bay, and Bazaar at the SLS (can we talk about their heavenly Brussels Sprouts for a second…?).
Can't Miss:
With cooler temperatures, it's the best time of year to check out the Neon Graveyard, the home to nearly all the original Las Vegas signs.
The Freemont Street Experience offers a chance to zip-line above the Old Strip
The "High Roller" at the newly opened Linq takes you high above the New Strip
What To Pack:
Fabulous heels
A cocktail dress…or 2
Casual shoes/clothes for daytime
A glittery clutch
Band-aids, Advil, and Water to help recover from your night
3. Get Away To San Luis Obispo
If it's not fall to you without golden colored leaves, the smell of spices, and picking pumpkins, then check out San Luis Obispo, CA — midway between Los Angeles and San Francisco.  Home to some of the best wine on the Central Coast, SLO (as the locals call it) is a stunning setting of small beaches, rolling hills, and giant Oak trees.  Just a few minutes from Downtown is Avila Valley Barn, a throwback, rustic barn with corn field maze and pumpkin patch (hello, fall season!). You can also pick up freshly canned jams and homemade pies to enjoy once your cozy weekend comes to an end.  Fall temps hover in the low 70's/upper 60's during the day and drop in the evenings.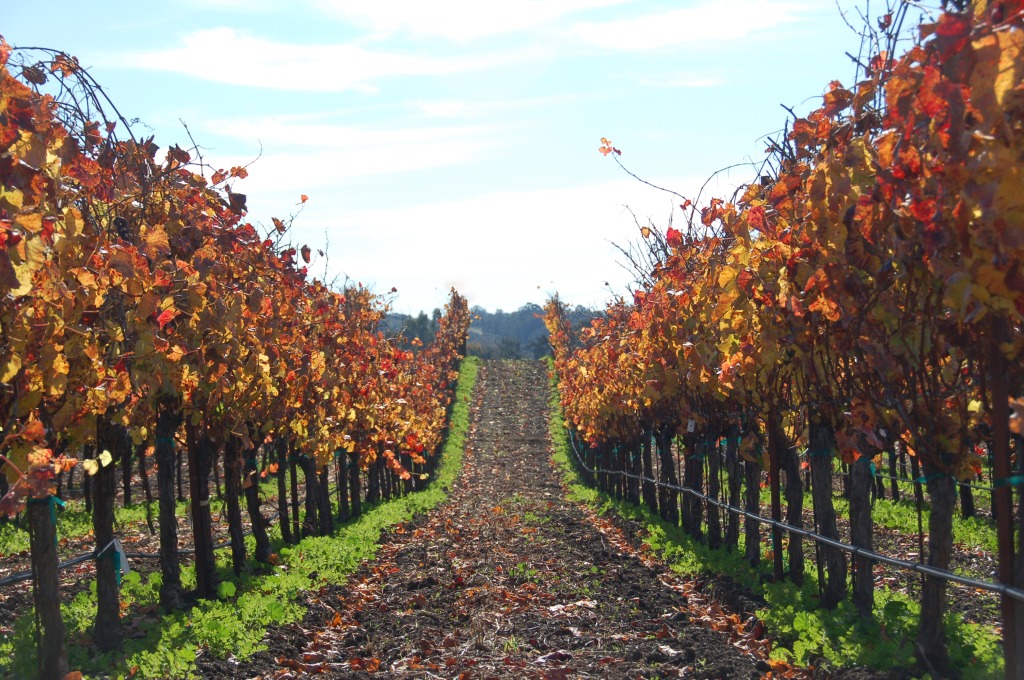 Where To Stay: Apple Farm offers charming, country inspired rooms complete with fireplaces and their "Fall for The Apple Farm" special gives you a killer rate of $139.
Where To Eat:
F. McClintocks Saloon on Higuera serves up world famous Tri Tip cooked the Central Coast way
Custom House in the coastal community of Avila Beach is a must for seafood lovers and those who want to sip craft beer
Can't Miss: Thursday boasts "Market Night" in Downtown SLO — complete with farmer's market food, kettle corn and entertainment.  Just a short drive away are dozens of wineries including Justin in Paso Robles, Edna Valley, and Cass.
What To Pack:
Destroyed boyfriend or skinny jeans
A scarf
Booties
Cozy sweaters
A go-with-everything bag
A sweater dress for dinner
If you enjoyed this article about fab fall getways for SoCal, you'll love our Florida Travel Guide too and what to wear in Florida during the fall/winter season!
Save