During the holiday season it's so fun to try out all of the special drinks at parties, ahem spiked eggnog and spicy rum punch, but before you know it, all these sugary and high calorie alcoholic beverages can cause havoc on your hard earned bikini body.  With our grapefruit martini, it doesn't have to be that way! There are really easy ways to create tasty adult drinks without the extra sugar and cals.  Our grapefruit martini recipe was featured in Locale Magazine as an ideal skinny girl drink during the holiday season.
Editor's Note: Find beautiful, plump grapefruits and squeeze them for their fabulous fresh and tangy juice.
Grapefruit Martini Recipe — The Skinny Bitch Way!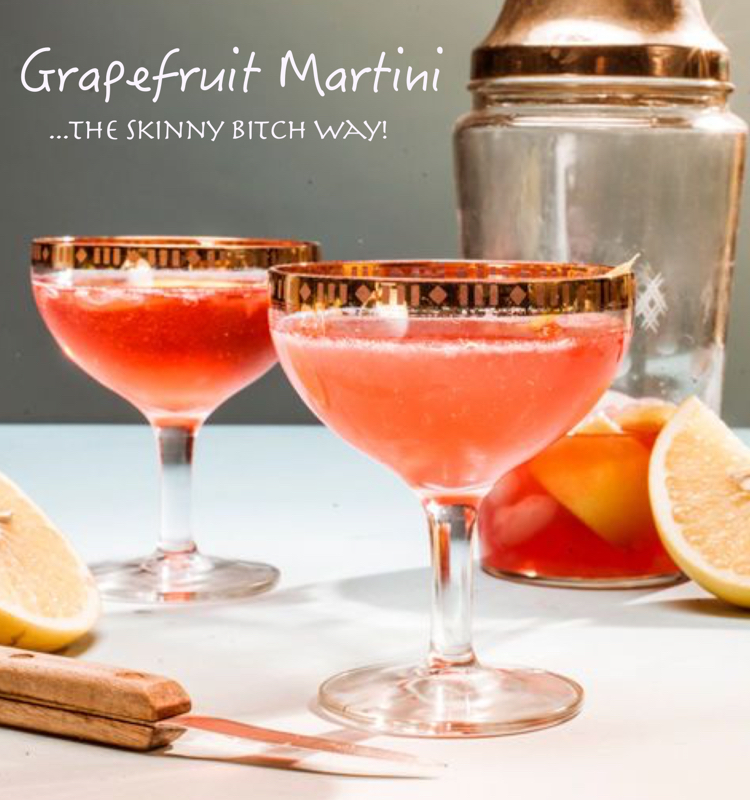 We use freshly squeezed grapefruit juice for a tangy and sweet flavor and bubbly, refreshing Prosecco to create the ideal cocktail for all the pretty ladies.  This skinny bitch martini is fabulous for the holidays, but also can be enjoyed all year long.  See full recipe below and for the rest of our holiday story, be sure to pick up a copy of Locale Magazine available at newstands now!
Ingredients:
1-3/4 oz. fresh grapefruit juice
1-3/4 oz. Prosecco
Mint or grapefruit peel for garnish
Directions:
Chill fresh grapefruit juice in a shaker with ice
Pour into martini glass and top with Prosecco
Garnish with mint or grapefruit peel and enjoy!