Burr, it's cold outside!  That is, if your not in one of the snowbird states.  A brief glance outside in Ohio, it looks brisk and the air is crisp, but the cozy outfits that we wear during this time make it just another pleasant fall / winter morning.  And there is nothing better than the scent of cinnamon inside.  Cinnamon, you say? 
We're making a healthy and festive treat to serve up for breakfast and get us deep into the fall spirit as Thanksgiving quickly nears.  Baked apples, our recipe of the day, can be made with various fillings, depending on your tastes.  These delicious, holiday apples can be served as an appetizer at lunch, brunch, dinner or even dessert – if you add a scoop of vanilla or salty caramel ice cream. Yum! The baked apples we're making have a fig compote filling and cook in the oven for over 30 minutes, making the house smell so festive, warm and cozy.  We recommend popping these fruits into the oven shortly before guests come over so that you have a rush of cinnamon aroma burst through the door immediately as it opens for your company.
Health Notes: this recipe is sugar free and gluten free.  If you are dairy-free or vegan, you can forgo the cheese and still have a great result.
How to Make Baked Apples for a Festive Holiday Treat
Serving Tip: you can serve the baked apple whole or you can cut thick vertical slices to serve a more bite-sized treat.  The middle is filled with the cranberry/fig compote, creating a beautiful presentation.
Ingredients:
4 red apples
1.5 tablespoons of Coconut Sugar
1/2 bag of frozen or fresh cranberries
10 dried figs
Asiago Cheese
Step 1: Preheat the oven to 350 degrees. Wash the apples and scoop out out the entire core.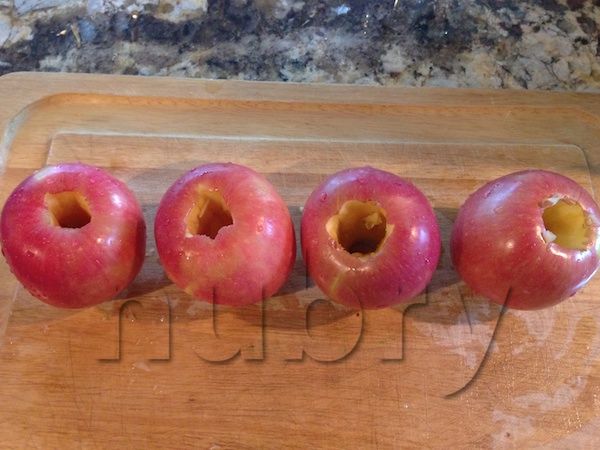 Step 2: Put cranberries into a pot and fill with wather until they are covered completely.  Cook cranberries over medium heat until they are soft and melted.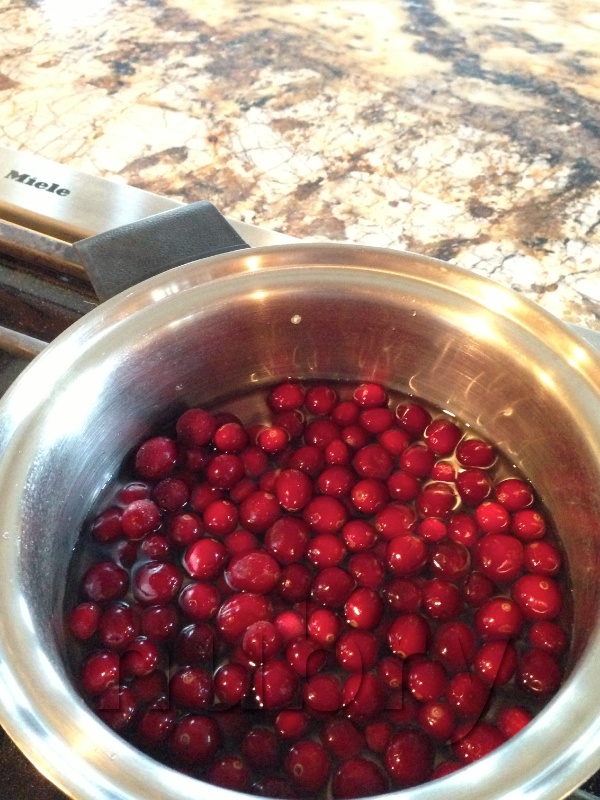 Step 3: After the cranberries have started to turn into a thick sauce, add agave to the pot and continue to let them cook.
Step 4: While the cranberries are cooking, prepare the rest of the mixture.  Chop all of the figs.  Grate a small amount of asiago cheese and cut a slice for each of the apples.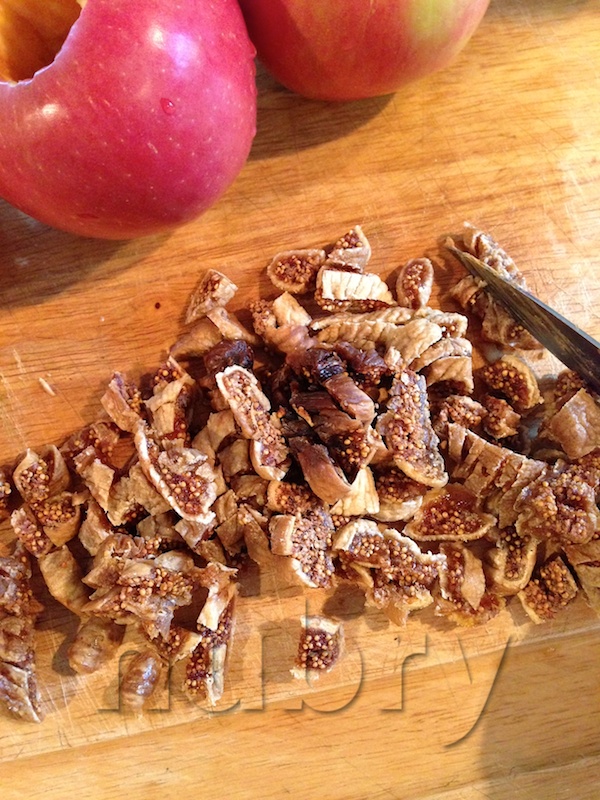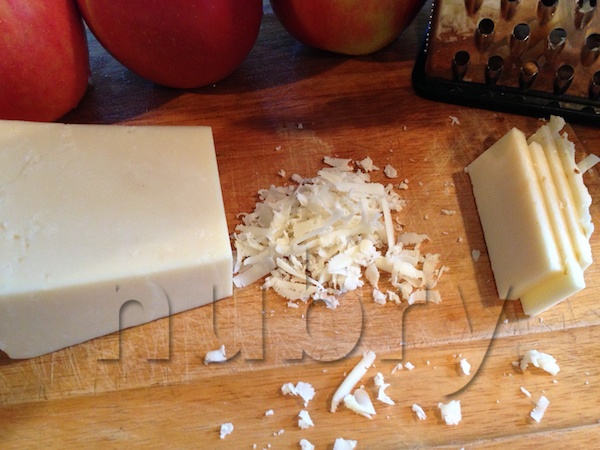 Step 5: When the cranberries have turned to a thick sauce compote, add the figs and the shredded cheese into the mixture. Stir and then remove from the heat.
Step 6: Pour a layer of water into the bottom of a deep baking dish.  Begin spooning the mixture into the core of the apples. You may also need to use a knife to push the mixture down into the entire core.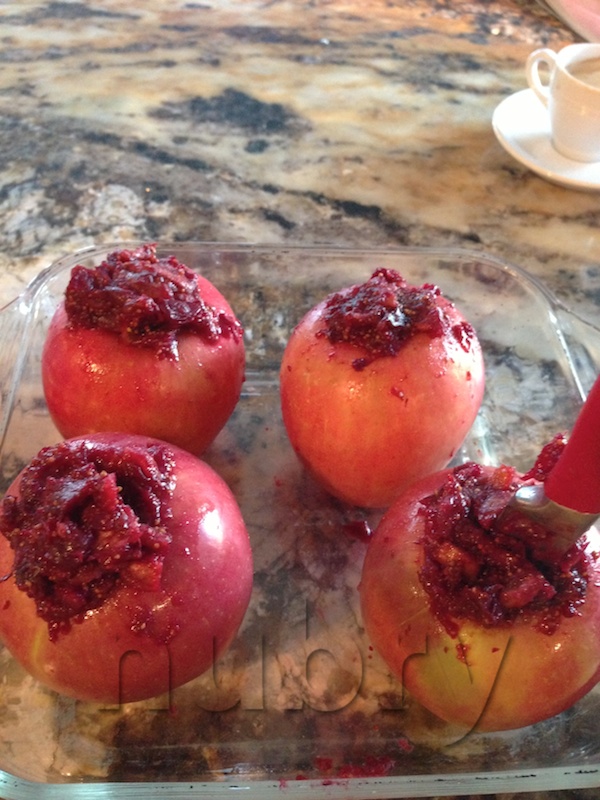 Step 7: Place a slice of asiago cheese on top of each apple and sprinkle cinnamon overtop. Place baking dish into the oven and bake for 40 minutes.