With Halloween festivities quickly approaching, we are showing easy Halloween recipes, one of which is for crackers and cheese, perfect for bringing to a party or hosting your own.  When I say easy, I mean easy! These Halloween mummy crackers using cheese and Pretzel Crisps is a great party appetizer for us girls and fun for everyone!  The Halloween mummy recipe took about 5 minutes of prep time and made for a deliciously cheesy snack.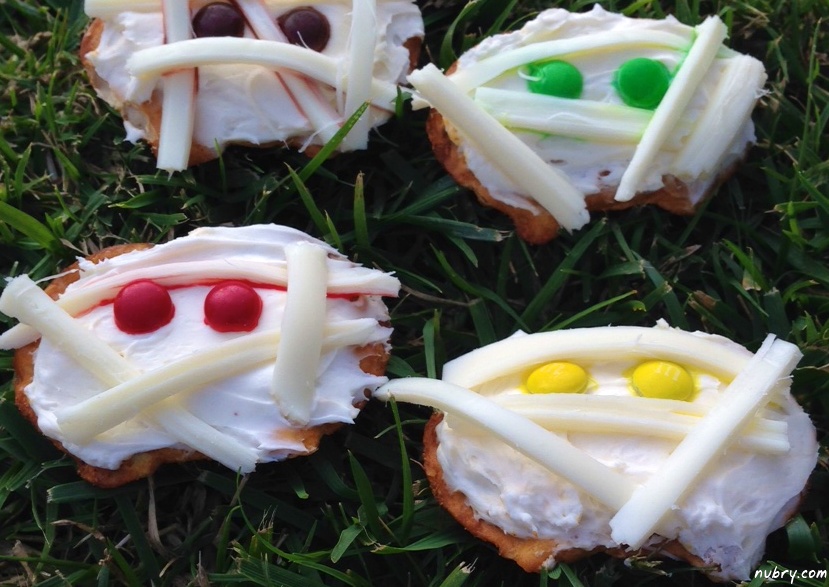 Click here to shop a festive Halloween platter serving dish
What you'll need for Mummy Crackers And Cheese:
Chipotle Cheddar Pretzel Crisps
Low-fat String Cheese
Shredded Cheddar Cheese
Cream Cheese
Mini M&M's
Easy Halloween Recipes: Mummy Crackers And Cheese Pretzel Crisps
Step 1: Spread a thick layer of cream cheese on your Pretzel Crisp.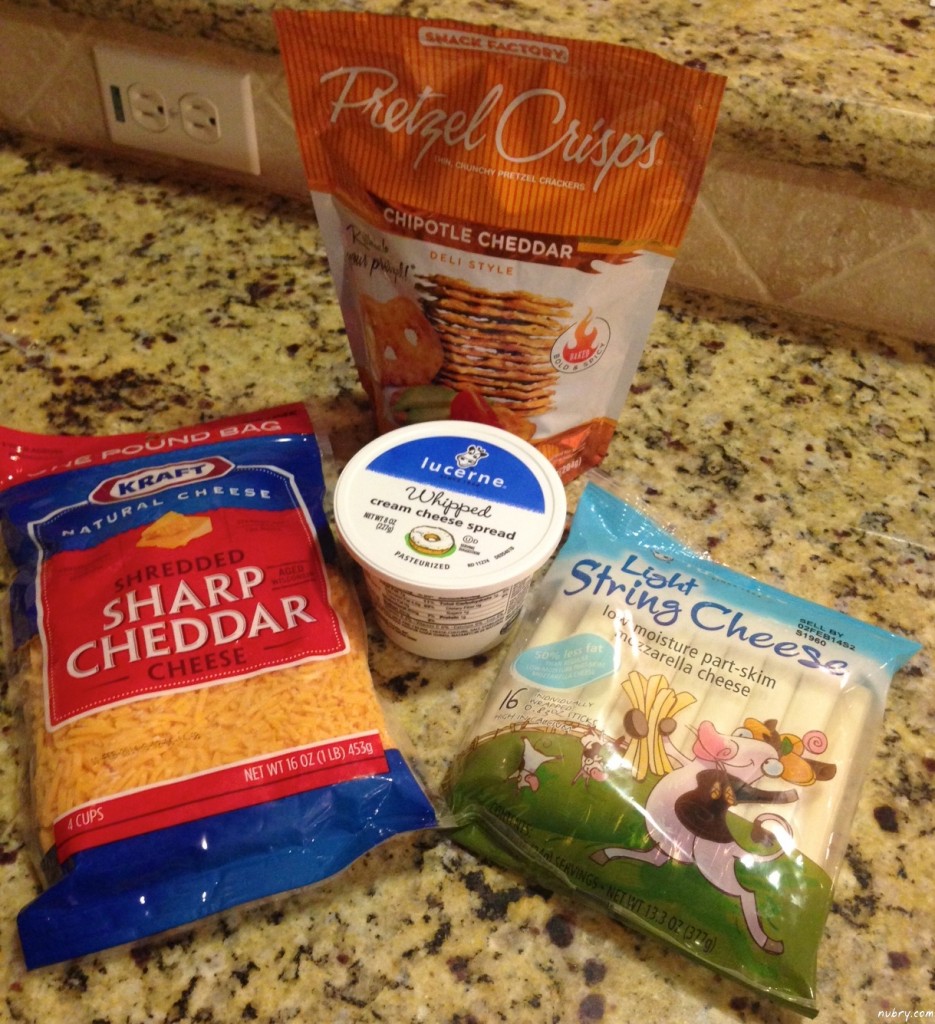 Step 2: Place two of the same colored mini M&M's on the top of the pretzel crisp to make eyes for your mummy.  I know it sounds like a weird combination, but the savory and sweet mixes together quite well.  Another option for the eyes is to use shredded cheddar cheese and roll them into little balls for the eyes.  This way you keep the snack 100% savory.
Step 3: Shred your string cheese into small pieces and wrap your mummy pretzel to your liking. Told you this was an easy Halloween recipe! Place on a cute tray and enjoy!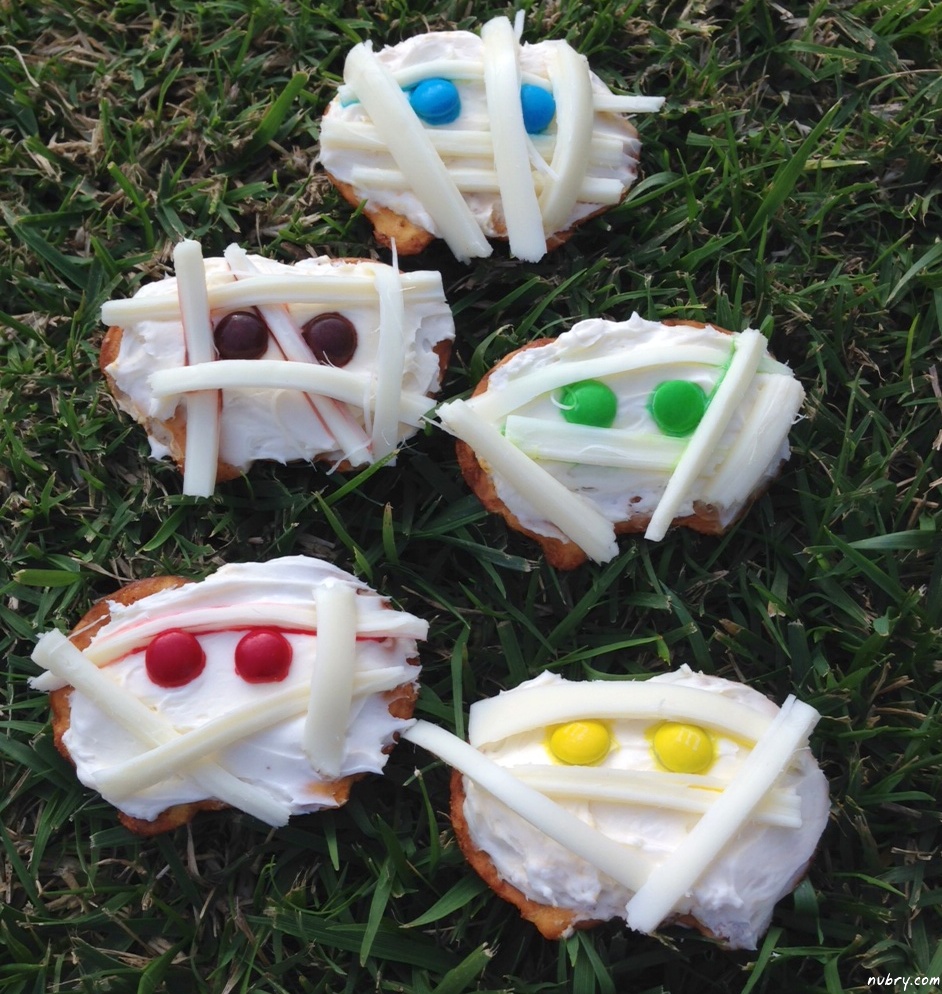 For more Halloween Recipes click here!
Shop our favorite halloween accessories!
[show_shopthepost_widget id="303016″]