With Halloween quickly approaching and Thanksgiving shortly behind, we want to make sure that you're fully prepared and in the mood for the holiday season. Show your holiday spirit by whipping up one of our sophisticated pumpkin recipes!
Whether you're headed to a spooky Halloween party with friends or throwing Thanksgiving at your house this year, you must have something pumpkin in your hands…like these toasted pumpkin seeds.
Now, if you're thinking that you just don't have the time to whip up a sophisticated pumpkin recipe for Halloween, think again woman!
We've got some pretty easy pumpkin recipes that you can definitely be proud of. Yes, some are shaped like a pumpkin. And some are oozing with pumpkin flavor. We even have a pumpkin latte martini for the sophisticated adults!
Scroll down and you'll see that some of these recipes only take 5 minutes to prepare. We're talking about you pumpkin parfait!
And, if you do have a little more time on your hands, may we recommend the home-baked pumpkin bread? Or, if you're vegan, try the vegan pumpkin pancakes.
Checkout our 10 sophisticated pumpkin recipes from easy to medium difficulty. Get started now so you can whip out a pumpkin shaped recipe or pumpkin flavored treat right when a guest arrives at your door. Think about how good you'll look!
10 Sophisticated Pumpkin Recipes For The Holidays
These are really easy to spice up and throw in the oven when you have pumpkin laying around…which you're bound to have! They make a festive, healthy snack. One of our favorites during the holiday season!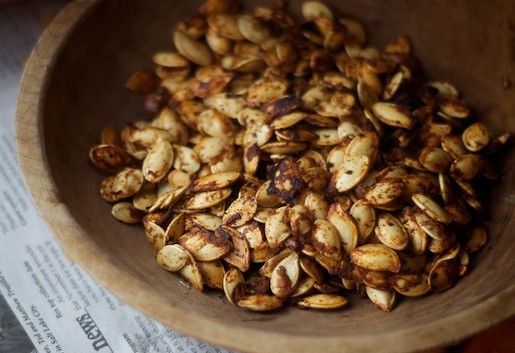 Whip these pumpkin shaped treats up for the kiddies around Halloween time. They'll love them!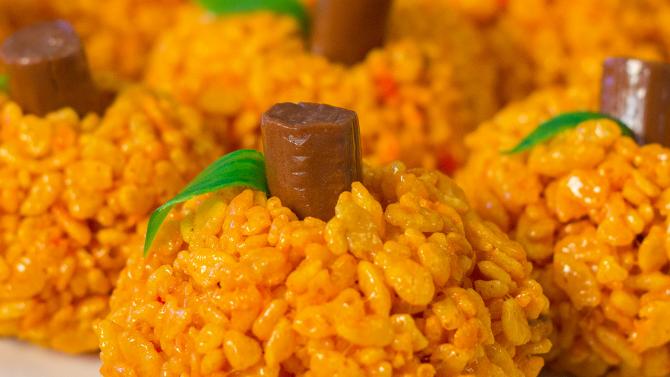 Keyword: No Guilt! Plus, they take only 5 minutes to make.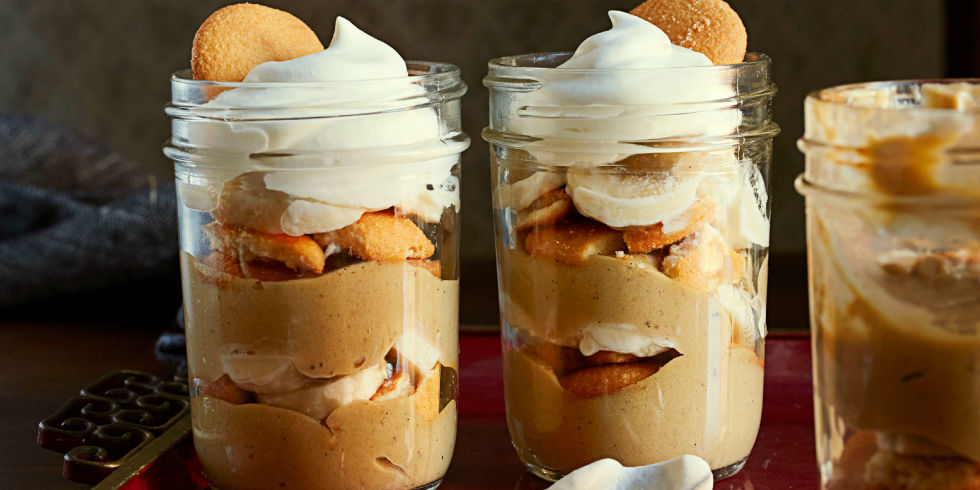 These are perfect for the kiddies during Halloween. They can help you make them too! Cute and easy.
I mean, who doesn't love a pumpkin flavored alcoholic beverage? Know how to whip this up and you'll make a few more best friends this holiday season.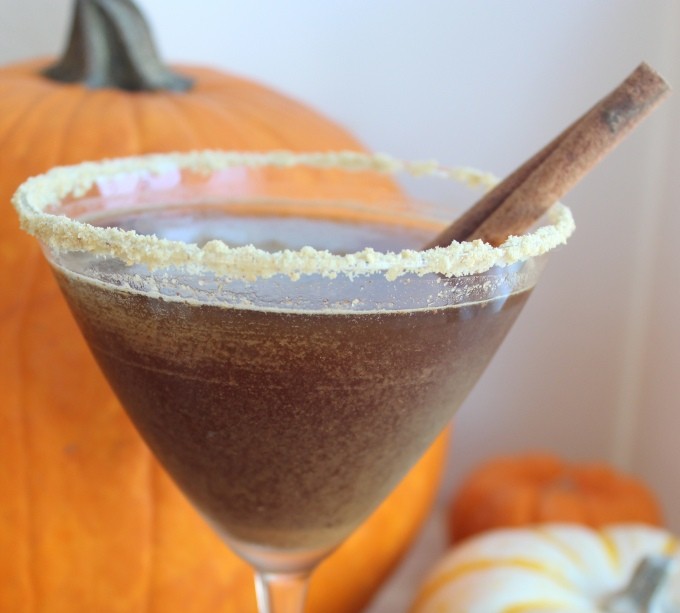 Oatmeal for breakfast gets boring. Take it to the next level with these pumpkin pancakes. Oh, they're vegan too!
So much easier to make than it sounds. A flavorful pumpkin soup during the fall season is EVERYTHING! This recipe can easily be made vegan by leaving out the goat cheese and a few other small substitutions.
Nothing says fall more than rich salted pumpkin caramels! According to the editors of Food52, "The earthiness of pumpkin, softened with cream, permeates each chewy bite, followed by a whisper of spice, and the delicate crunch of fleur de sel is a clever detail, offsetting the sweetness of the candy." Nuff said.
You know when you walk into a house that has a banana bread baking in the oven? That immediate scent of pleasure…you just don't even know what to do with yourself?! Let this house be your house this holiday season. You'll be the popular one of the block.
Stuffed pumpkins can be served all season long. Yes, even around Halloween.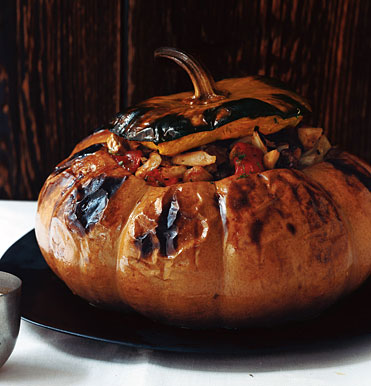 SaveSave
SaveSave
SaveSave