Craving a sweet and delicious muffin, but need it to be gluten-free? Look no further! The best gluten free muffins in San Diego can be found at Cafe Gratitude. Cafe Gratitude, located on the corner of Fir and Kettner, is in the heart of Little Italy. Their gluten free muffins, which sell out daily, are amazing because they don't leave you feeling guilty after indulging in a cake-ey muffin.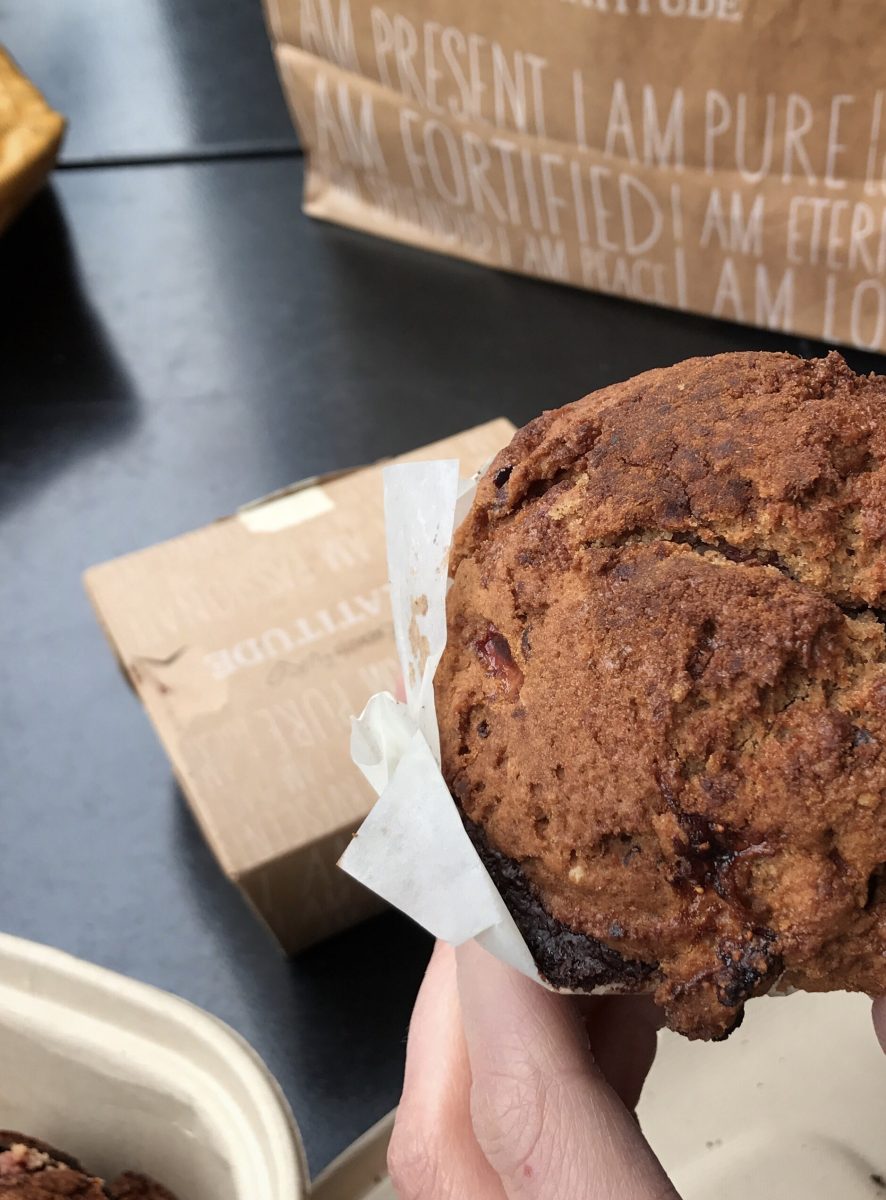 They're truly a healthy, yummy tasting gluten-free muffin. Talk about guilt free!
Watch Britt and Gretchen eat the best gluten free muffins in San Diego on NUBRY KNOWS BEST below.
Gretchen considers Cafe Gratitude's gluten free muffin her local favorite and feels at home when eating them. She's from the midwest and is used to home baked, healthy breakfast goods. According to Cafe Gratitude Manager, Kirra, "lead baker, Pablo, puts so much heart into the muffins. The muffins go beyond vegan and gluten-free." We couldn't agree more!
Cafe Gratitude is a plant-based restaurant in San Diego that serves up healthy cuisine that's Instagram worthy. Think kelp noodle salad or loaded buckwheat pancakes topped with cashew cream.
The Gluten Free Muffin Details
Start off your morning with a scrumptious gluten-free muffin ($5.50) baked fresh daily. These extra large gluten-free muffins
are based on a rice flour mixture. Filled with many healthy ingredients, we love flavors that include vegan chocolate chunks and strawberries as well as the pineapple chunks with cinnamon.
What You Need To Know
Cafe Gratitude alternates their selection of gluten-free muffins daily and they sell out in the mornings! Be sure to check out their other flavors including raspberry, mixed berries, toasted coconut and fig coconut.