I've come a really long way with my skincare routine. I seriously SWEAR by the natural products that I use today and I'm so happy I finally found them. Before I knew that I should have a natural skincare routine, I was someone who bought super crazy expensive products at department stores and dermatologist offices…
But also, I'm someone who had tried tons of products from Whole Foods and those sold to me through estheticians. Oh, and let's not forget the thousands of skincare products I've been gifted by brands over the years. Believe me, I've tried them all…to no avail.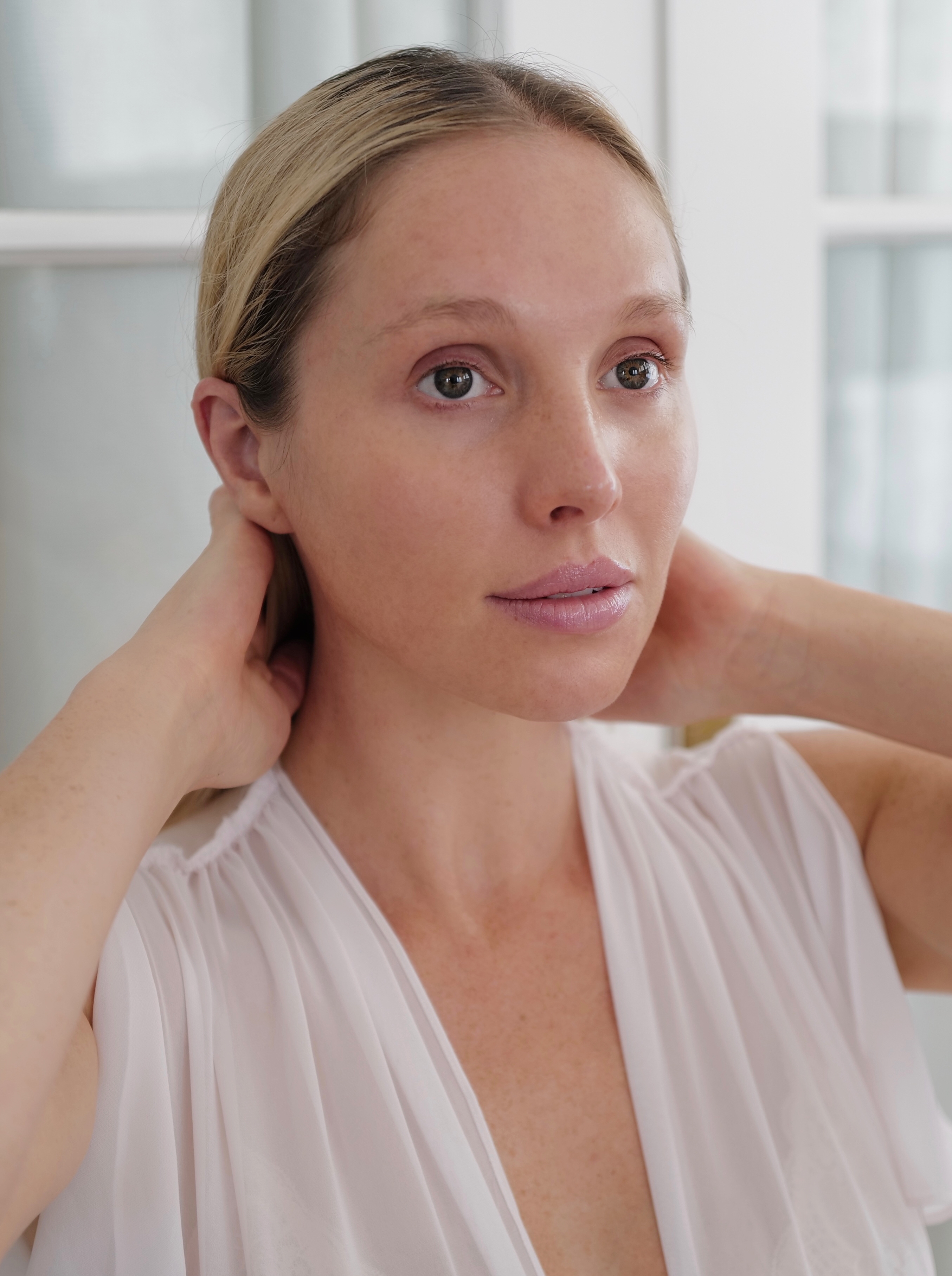 If you follow me on Instagram Stories then you already know that I 100% stand behind OZNaturals skincare products for my natural skincare routine. They are a cold processed skincare line that uses the highest quality, natural ingredients. OZNaturals ingredients are extremely effective because of their cold processing system, which means that no heat is used during formulation. Cold processing skincare is very unique and OZNaturals is probably the only company that is fully cold processed.
Most skincare companies formulate their products using heat because it kills harmful bacteria. Heat also destroys the effectiveness of the ingredients, but they use it because it's easy and ingredients don't have to be as high of quality. I explain all about cold processing skincare here.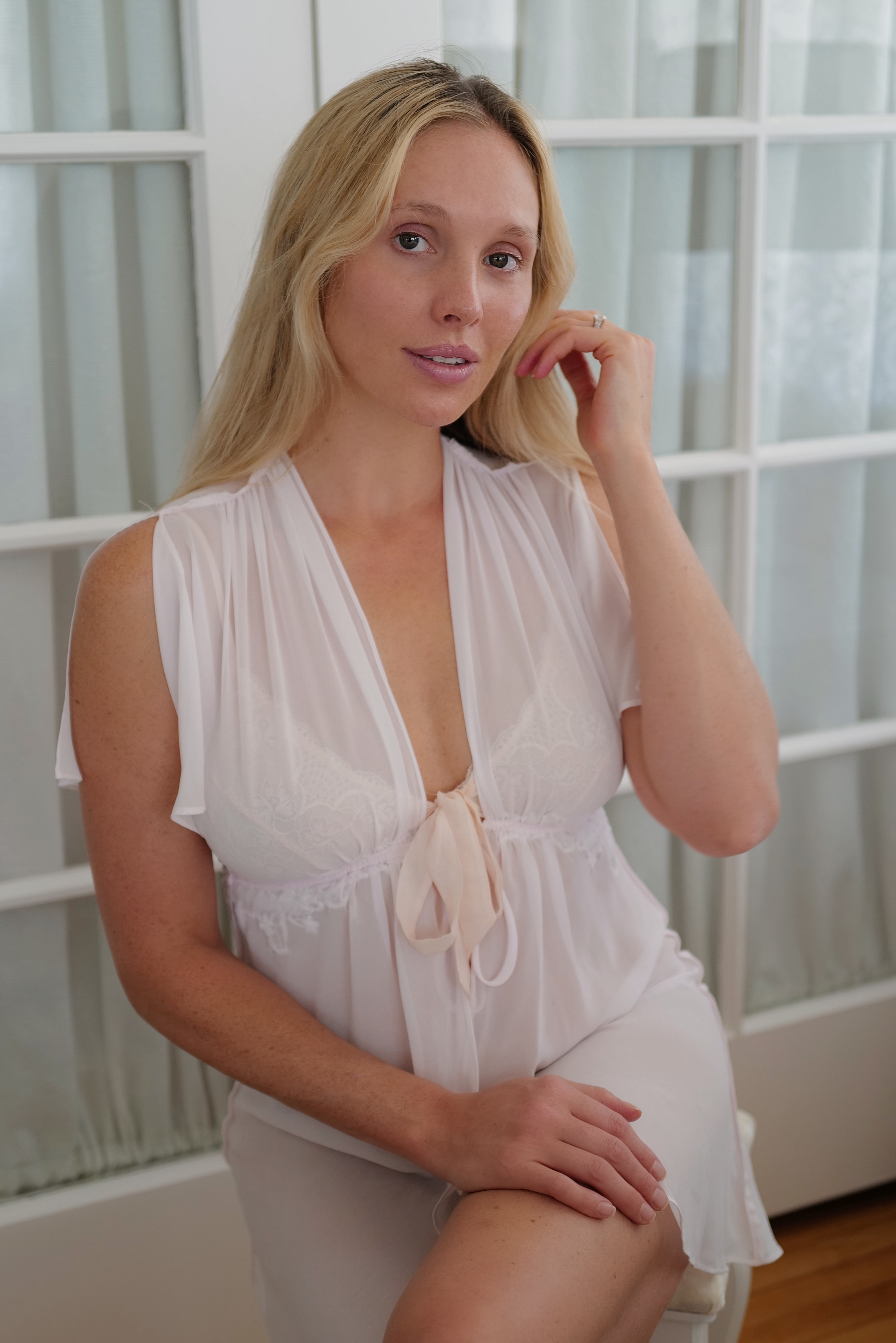 What's more, OZNaturals products are so ridiculously affordable that it makes me cry every time I think about how much I used to pay for a little bottle of serum or eye cream. Where's that monkey emoji with hands over eyes when I need him?
Up until recently, I truly thought I would never have pretty skin. Literally, nothing has ever worked. Skin issues that have plagued me throughout my life:
hyperpigmentation
redness
dullness/grayness
acne
tiny bumps on forehead
uneven skin tone
fine lines
dehydrated skin
inflamed skin


How My Skin Has Transformed
Ever since using OZNaturals products, I've seen my skin change. I have glow! Glow is the most exciting thing to me ever, because it means that I don't need to hide behind makeup. I am proud of my healthy, vibrant, plump, hydrated, and fresh-faced skin. It's amazing – the feeling of having skin that you feel comfortable walking around in public with…sans makeup.
In addition to glow, my tone has improved drastically! Tiny bumps are a thing of the past. No inflammation or redness. Plumpness and hydration. Fine lines? Where??
NOTE: The photos in the post are 100% makeup-free (something I would never have felt comfortable with in the past). They were taken right after I got back from spending 2 weeks at my lake house in Canada, where I was exposed to lots of sun. I have more pigmentation and freckles than I did before my trip, but, I know that my OZNaturals skincare will take care of that soon.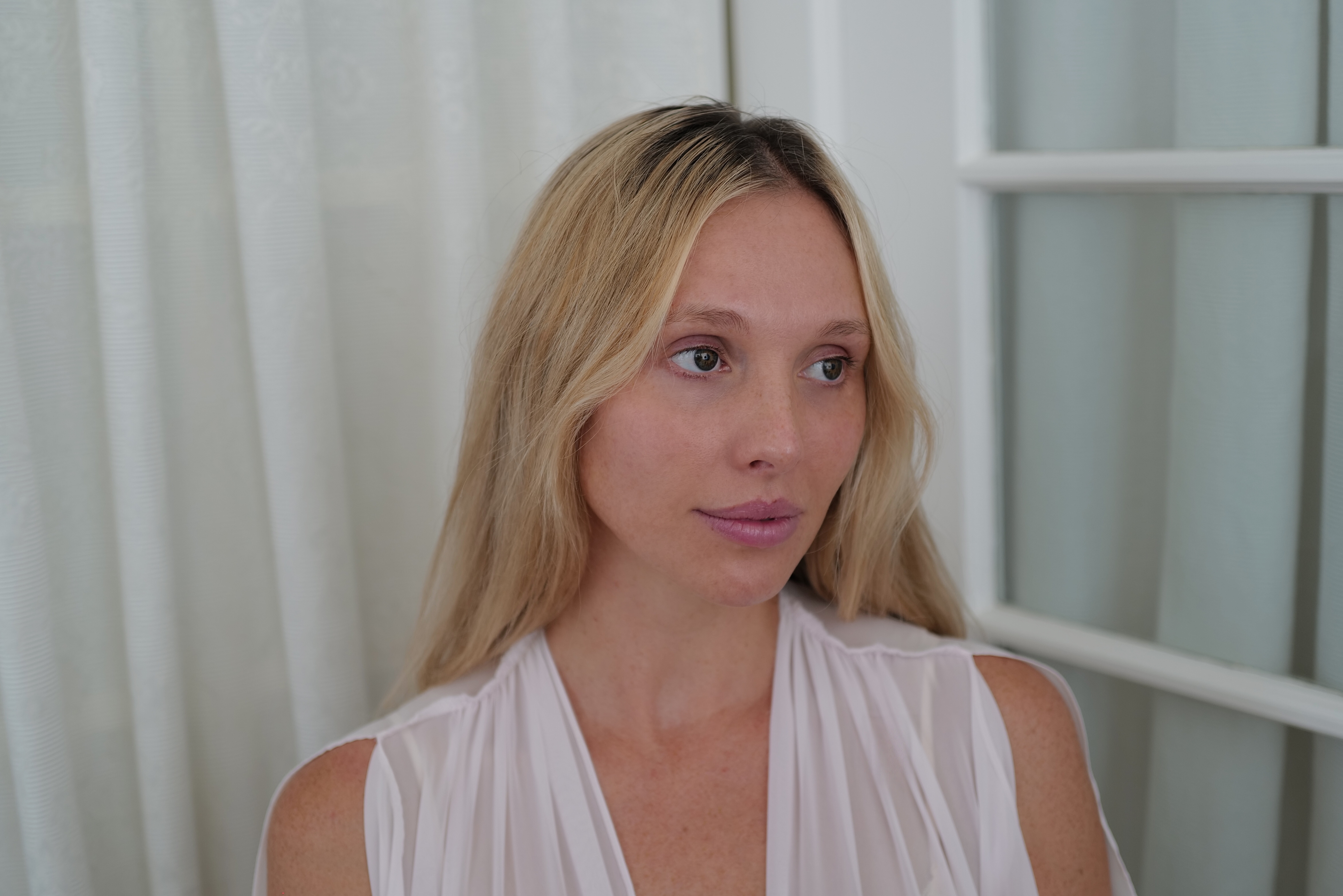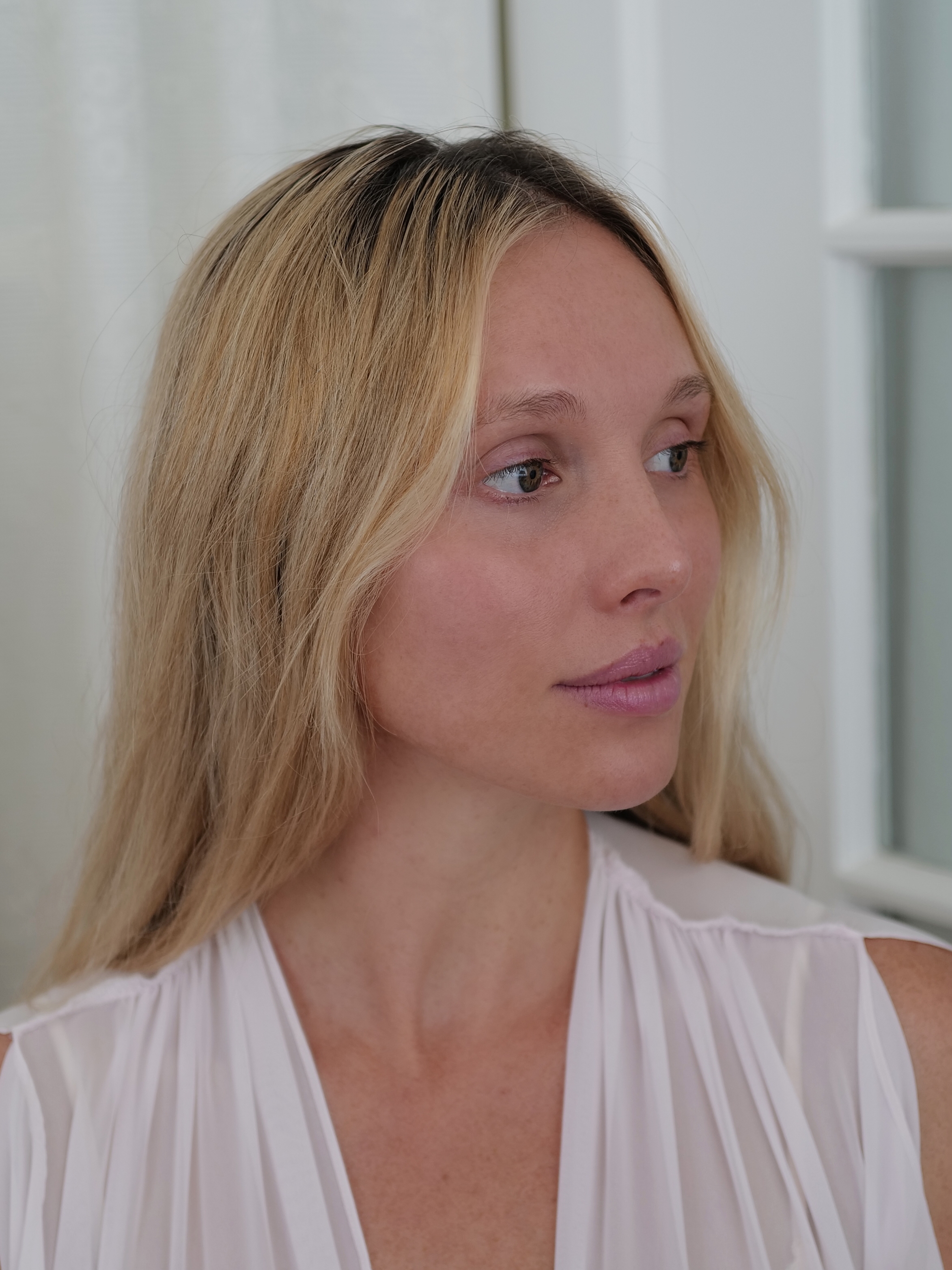 If I can have good skin, you can too. I swear! These changes aren't overnight, they take time. My skin keeps getting better. It's a journey. But if you dedicate yourself to a natural skincare routine every day, you WILL see results. Oh, check out cosmetic acupuncture while you're at it too.
So before I get into my natural skincare routine for morning and evening, please know that if OZNaturals has the product in their line I will most definitely use it because I know all of their products are the highest quality, they're cold-processed, they don't use harmful preservatives, and they really work. I will update this post if my skincare regimen changes.
Get my natural skincare routine! For all OZNaturals products, you will receive 25% off when you use code: Gretchy. This is a one-time-use code. Free shipping always.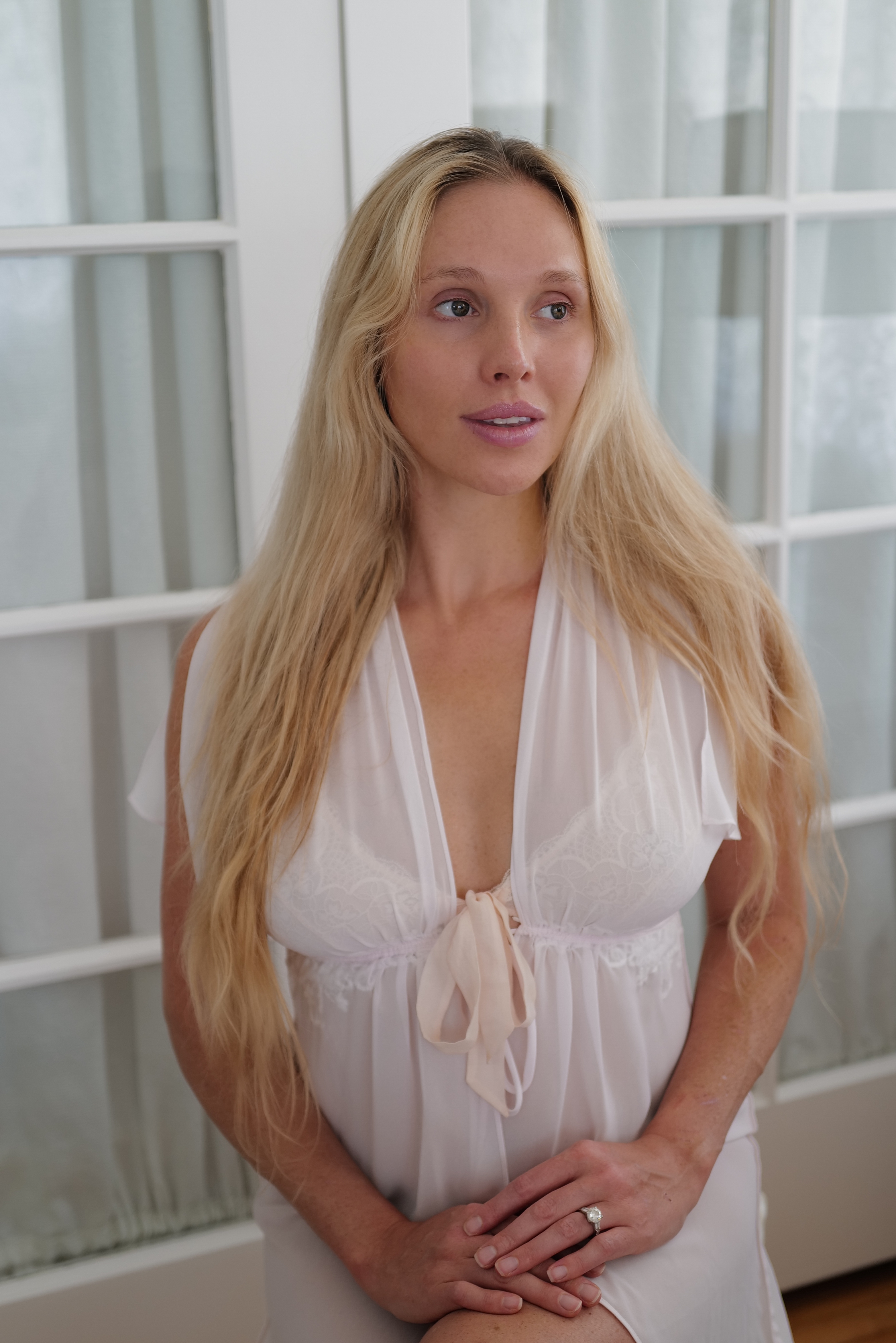 Morning Skincare Routine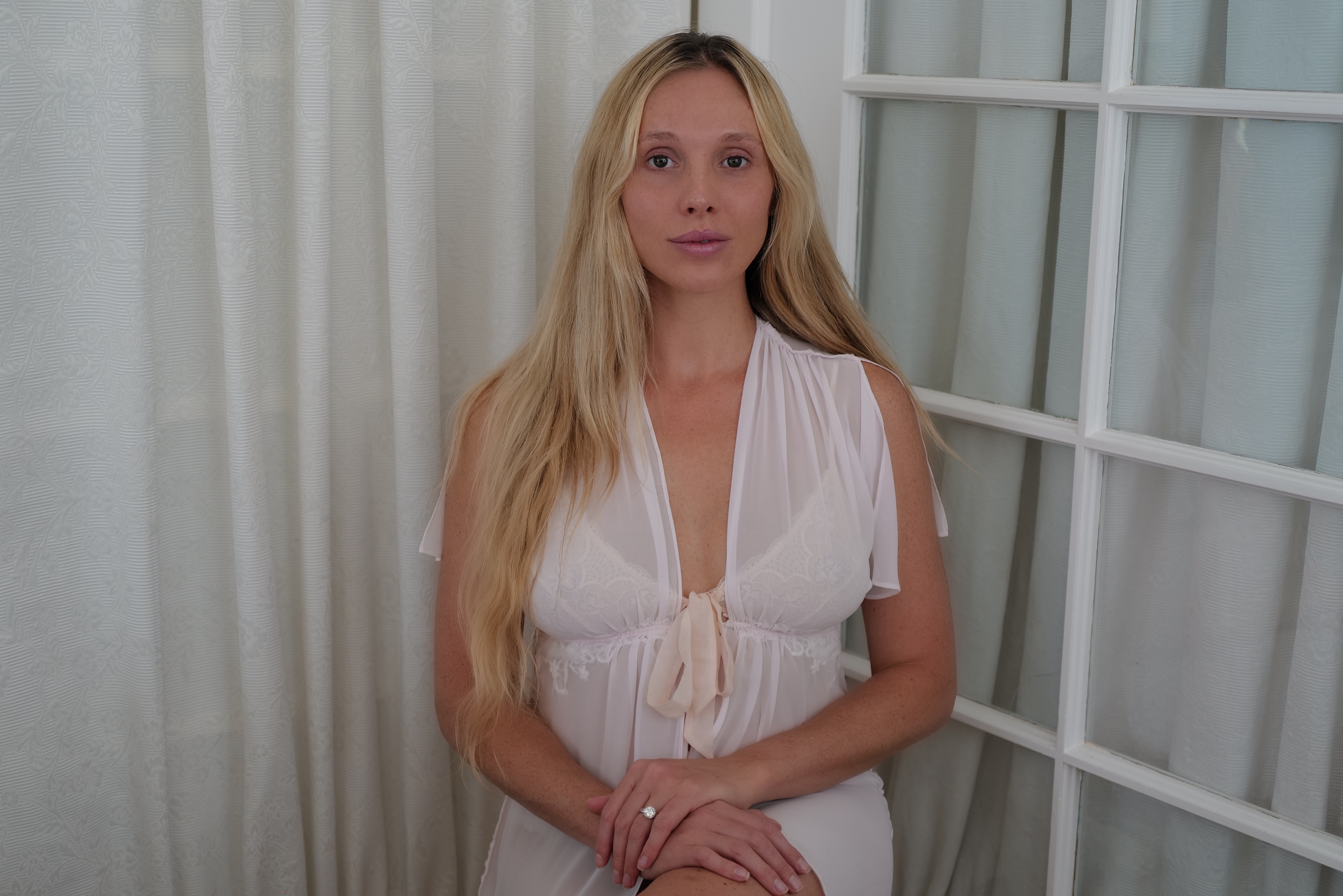 Evening Skincare Routine
I posted my evening skincare routine on IGTV. Watch it here.
View this post on Instagram
From Time To Time
Every 2-3 days I exfoliate my skin with the Bamboo Enzyme Facial Scrub. I do this morning or night, it just depends on what I'm feeling like that day. You mix this scrub with a little bit of face wash and let it stand for 45 minutes before removing. Letting it sit allows the lactic acid to penetrate the skin. Serums and other facial products will be absorbed so much better after using this scrub. It feels AMAZING!
If my skin is feeling oily or clogged, I'll start my evening skincare routine with the Botnia Balancing Oil Cleanser. You can also use a cold-pressed olive oil. I use a warm-hot washcloth that I press on my face. Next, I do a quick facial massage with the oil all over the face, focusing my massage on the areas that feel clogged. Use the hot washcloth to wipe off the oil. Follow with step 2 for evening skincare routine.
Get my natural skincare routine! For all OZNaturals products, you will receive 25% off when you use code: Gretchy. This is a one-time-use code. Free shipping always. 
Happy to answer any questions! Find me on Instagram > @nubry.