More than 5 years ago, I decided that I wanted a perfect smile in hopes that it would boost my confidence.  I looked into veneers, a cosmetically appealing procedure whereby your actual teeth are grinded down and a fake, perfect set of teeth are attached.  I found this to be a costly option at more than $1,000 per tooth and perhaps not my favorite choice as I would be taking away my natural teeth forever in the interest of cosmetics. I found out that all I really needed was perfect alignment through braces or Invisalign, Veneers would not be necessary if I had straight teeth, which would achieve a better result in the end.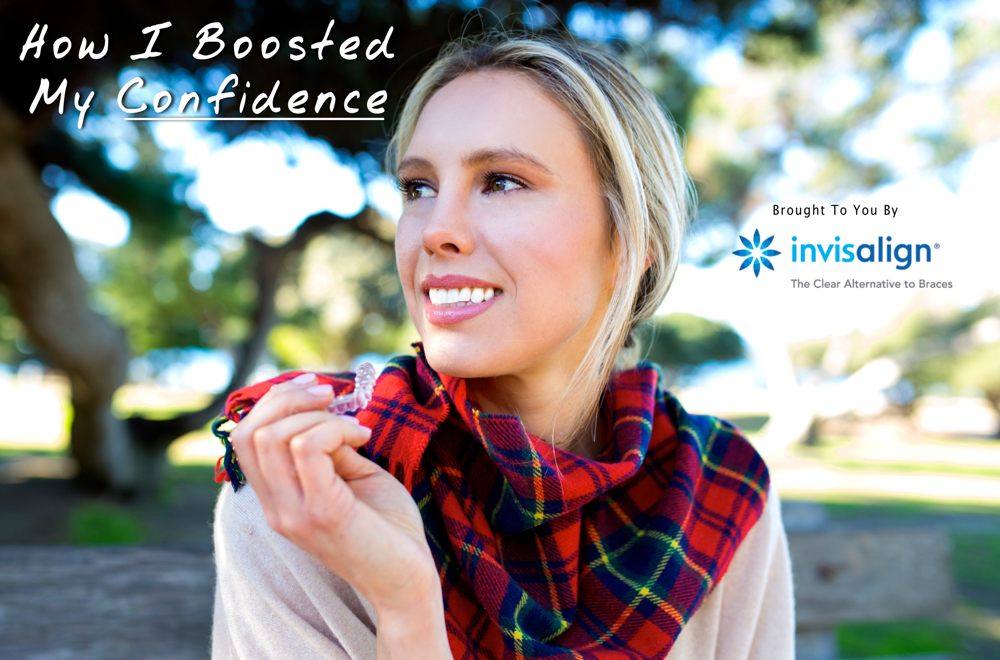 How Invisalign Changed My Life
In terms of self improvement goals, some of my top priorities include maintaining a healthy weight and living a balanced lifestyle, having flawless skin and a confident smile with straight, white teeth.  Every year, I commit to these goals in some manner, but it takes consistent attention, like anything else, to achieve desired results.
Teeth are constantly moving.  Many people who wore braces in their teens, but did not wear retainers to maintain teeth position afterwards, know what I am talking about.  Years in braces as a teen without post-maintenance will in the end be futile because your teeth will continue to shift.
I looked into braces…braces were not an option for me as years in braces as a working professional would be worse for my confidence than just having my own teeth as is.  That is when I was recommended Invisalign, clear aligners that are worn all the time, but cannot be noticed unless you look very closely.  Deciding to do Invisalign has to be the best decision that I have made in the last 10 years and the results last! If you want straight teeth and like me, would not wear traditional braces, then it is worth at least an informative meeting to see what Invisalign can do for you.  Schedule a consultation with a dentist/orthodontist in your area.
Invisalign is a removable aligner that gradually shifts your teeth.  Each set of aligners are worn for 2-3 weeks until your teeth have taken advantage of the full movement that the aligners are designed for.  I had a series of around 17 aligner trays. At the end of my 17 trays, my teeth were evaluated for any refinements that I still wanted.  I then got a shorter series of aligners. For me, I have large teeth, so crowding needed to be fixed as well as rotating certain teeth which had run out of space in my mouth. Everyone's trays are different and the number of aligners also differs depending on how much work needs to be done.  The best part about Invisalign is that you see improvements constantly.  With New Years around the corner, considering Invisalign and a confident smile with straight teeth in 2016 makes a great resolution.
Disclaimer: This is a sponsored post. However, all thoughts and opinions are my own.