Whether you're in your 20s, 30s, or beyond, wrinkles sneak up like a thief in the night and when you first notice them it can feel like you've been hit by a bus. What you need isn't necessarily some expensive night cream (although it couldn't hurt), but rather a DIY facial massage. There are several amazing products available on the market today to reduce signs of facial wrinkling, but our bodies have the ability to self-rejuvenate with the right facial massage steps. Massage is a great way to relieve stress and get your bodies' natural, self-regenerating system going to keep wrinkles at bay.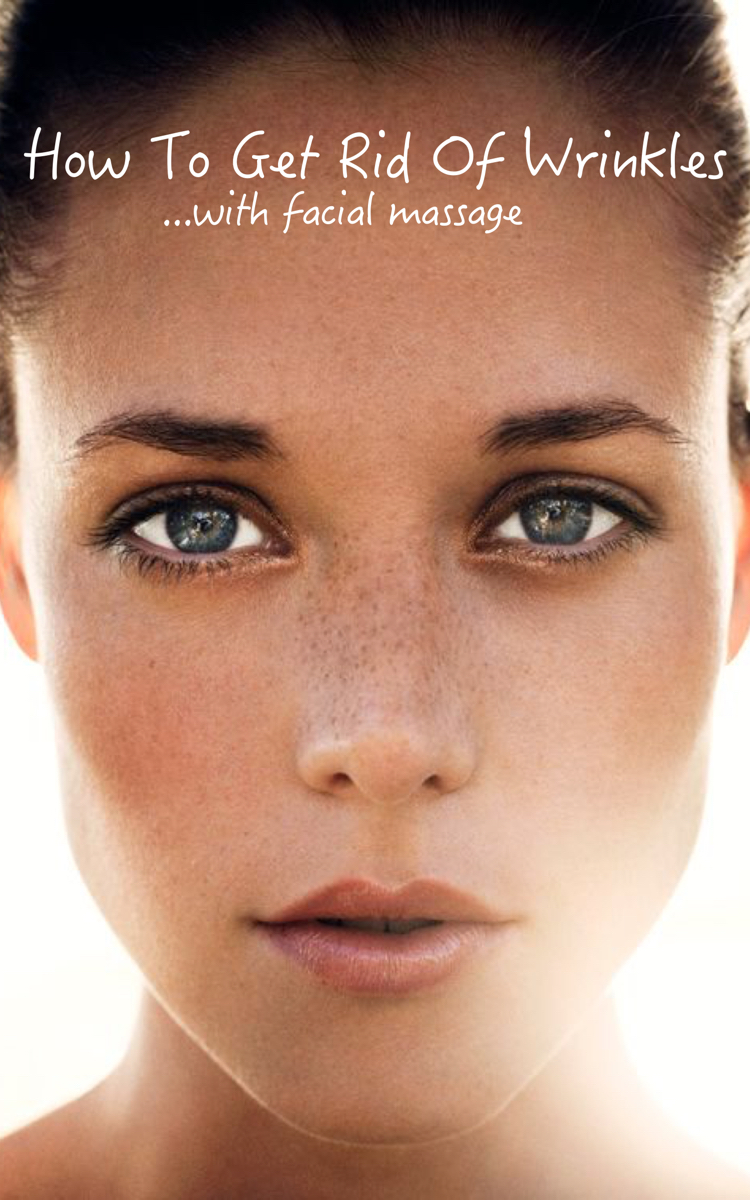 Giving your face a good rubdown won't just feel great, it will also help banish those wrinkles and rejuvenate your skin.  Dr. David J. Kiener, a plastic surgeon from Roseville Facial Plastic Surgery, wishes all his patients would take advantage of facial massage. He explains, "Our bodies possess amazing regenerative powers. By stimulating muscles and tissues in the proper manner we can encourage our bodies to heal themselves. Facial massage, both at home and under the skilled hands of an esthetician, can be a highly effective way to fight wrinkles and keep your skin looking young and beautiful."
How Does Facial Massage Work?  Massage boosts circulation by pressing blood through the blood vessels in the skin. Moving the blood around allows new blood to enter and moves toxins and impurities away. Increased blood flow also promotes cellular regeneration which can keep your skin looking younger and more vibrant. Massage can tighten facial muscles and release tension (reducing wrinkles caused by stress, etc.).  Another perk of facial massage is its ability to stimulate collagen production — a must for youthful skin!
Editor's Note: When massaging at home, gentle is key! The massage should never be painful or uncomfortable. Try the techniques listed below a few times a week for the best results so that you can be wrinkle free.

How To Give Yourself A Facial Massage at Home
If you're interested in seeing the benefits of facial massage for yourself, give it a try!  You definitely have everything you need in your bathroom cabinet…in other words, no trip to the store needed. Be gentle and go slowly until you're comfortable with the technique. Remember, if it hurts, you're being too rough.
Start with Clean Skin – Before starting a facial massage clean your skin with a gentle cleanser and cool water.
With Lotion or Without – You can use a favorite facial lotion or you can do the massage on dry, clean skin and moisturize when you're through. It's all a matter of preference; try both methods and see what you prefer.
Massage Upwards – Gravity will do its part in dragging your skin down, don't help it. As you gently massage your face stroke upwards and outwards. Use your middle and ring fingers. This stimulates your circulation and promotes blood flow to the area which can help the body to combat wrinkling.
Tap on the Skin – Another effective facial massage technique is called tapotement. Lightly tap the skin using your fingers across the entire face. This motion helps to stimulate blood flow and encourages the skin to purify itself by removing waste and toxins.