With so many sunscreens on the market today, it leaves you wondering, "whats the best sunscreen for my skin type?!" With such vast ranges in SPF — like, is SPF 100 better than SPF 50? (probably not) — and not knowing the difference between UVA protection and UVB protection, it can be easy to just grab for the first sunscreen bottle that you see on the shelf…not the best idea 🙂
Dermatologist Rebecca Kazin, MD, FAAD, Associate Director at the Washington Institute of Dermatologic Laser Surgery, believes that you should choose a sunscreen for your skin type. For example, if you have dry skin, you'll want to avoid a mineral sunscreen (commonly known as "physical" sunscreen), as they are too chalky and will leave a white residue on your skin. On the flip side, if you are prone to breakouts, a physical blocking sunscreen will lead to fewer breakouts and is less likely to clog pores. 
Every dermatologist preaches the same thing: wear sunscreen. Wear it when you go out in the sun, when it's cloudy, even when you're inside working on your computer by a window. Just wear it!  But how do you know which sunscreen brand to choose, how much SPF you need, and if broad spectrum protection is really necessary? Below, we share with you how to know to choose the right sunscreen for your skin type as well as which brands to buy.
1. Not All Sunscreens Clog Pores And Cause Breakouts
Physical blocking sunscreens like those with zinc oxide and titanium dioxide formulas tend to be less irritating, which can lead to fewer breakouts. Asking what's the best sunscreen for my skin type and Dr. Kazin will tell this to patients with sensitive skin or rosacea.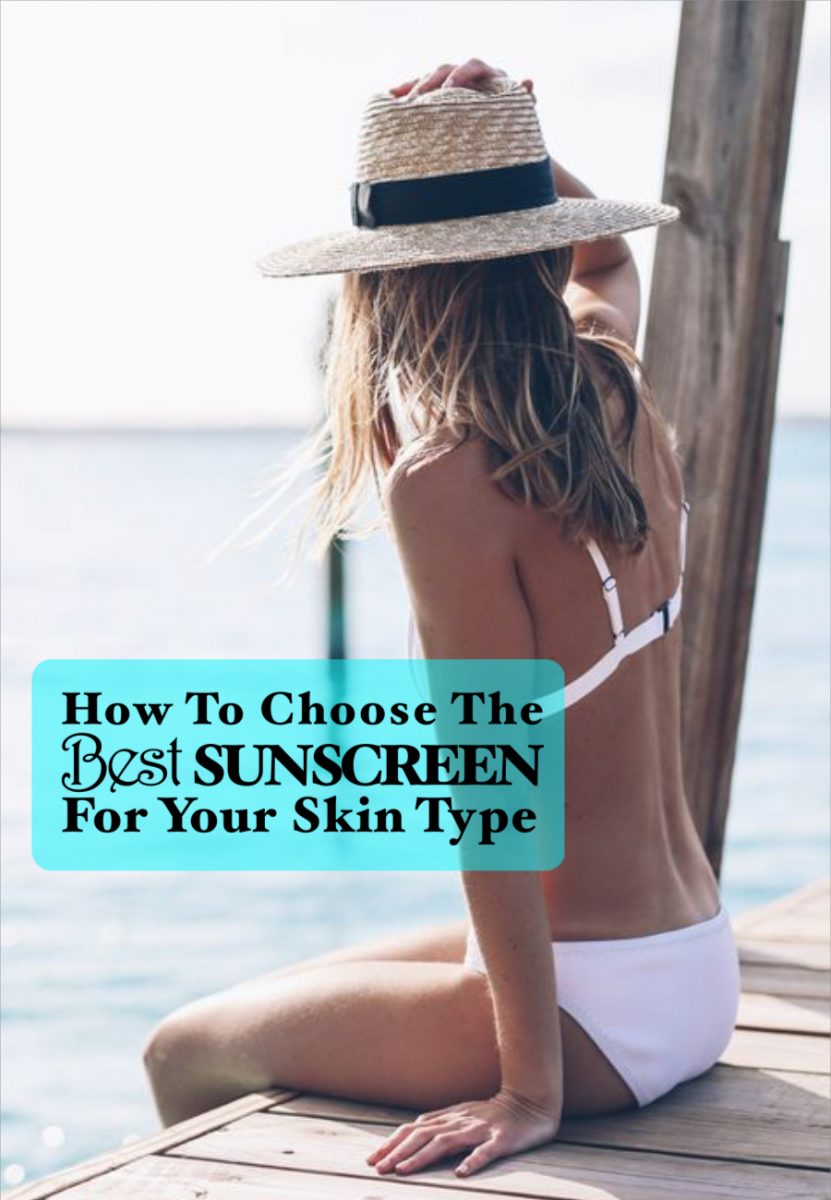 If you have acne-prone or oily skin, go for a powder sunscreen. Try EltaMD UV Physical Broad-Spectrum SPF 41, which is lightly tinted, oil-free, and water-resistant or SkinCeuticals Physical Matte UV Defense SPF 50, an oil-absorbing, matte formula that hides sweaty skin.
2. You Shouldn't Wear Just Any Sunscreen Even If you Have Dry Skin
Physical blocker sunscreens tend to be too chalky for dry skin and you'll be bothered by the white residue they leave behind. Go for a chemical sunscreen instead, as these will be easier to apply. Try Revision Skincare Intellishade, a broad-spectrum anti-aging tinted moisturizer.
3. Be Careful Because Not All Sunscreens Start Working Immediately
With many sunscreens, it can take 20 minutes to start working, which means you can't go into the sun beforehand. Chemical sunscreens (like those with avobenzone or oxybenzone) use a chemical reaction to dissipate UV light. However, physical blocking sunscreens (like zinc oxide and titanium dioxide formulas) start working immediately as they sit on the top of the skin and deflect UV light rays before they penetrate your skin.
4. The Best Sunscreen For My Skin Type Will Always Have Broad Spectrum Protection
Broad spectrum protects against significant portions of both UVA radiation and UVB radiation. UVB rays cause sunburn, while UVA rays are associated with aging including wrinkling, leathering, and sagging as well as being the culprit behind causing skin cancer as they penetrate the skin deeply.
5. Know How Much SPF Protection You Need
For everyday exposure, where you're only outside for a few minutes, SPF 15 is sufficient. For extended, intense exposure, you should use a sunscreen with an SPF of 30 or higher. SPF 30 filters out up to 97% of the sun's UV radiation; SPF 50 filters out up to 98%. Be sure to reapply every 2 hours when in the sun for prolonged periods of time, especially if you're sweating or getting wet.
6. Sunscreen Should Be Applied For Anti-Aging
Older individuals who have received large amounts of UV light exposure in their lifetime will still benefit from sunscreen use. Unprotected sun exposure increases the risk of developing skin cancer, accelerates skin aging leading to age spots, wrinkles, sagging, and leathery skin. Try Journee Riche from Neocutis Day Balm Broad-Spectrum Sunscreen SPF 30, which combines antioxidants and broad-spectrum protection to minimize fine lines and wrinkles while offering top-notch protection.
Shop Dr. Kazin's Top Sunscreen SPF Picks
[show_shopthepost_widget id="1840191″]