If you're looking for fresh juice that is packed with vitamins, anti-inflammatory properties, and flavor then you need to whip up your own carrot juice infused with ginger, turmeric, and lemon!  You literally send these ingredients through your juicer and in seconds have a nutrient-dense, extremely flavorful carrot juice that will improve your beauty rapidly.  I've been enjoying this fresh juice everyday since I first whipped it up a few weeks ago and have noticed crazy benefits like … wait for it … brighter skin and eyes, improved complexion, longer eyelashes, and less swelling in my body (my rings are so loose!).  Not to mention, I'm loving this drink as a sweet little morning or midday treat — and there's no sugar added to it, except what's found naturally in the carrots.  Below, see our recipe for organic carrot juice infused with ginger, turmeric, and lemon as well as benefits to consuming these beautifying ingredients.
Need a fabulous juicer, but don't want to splurge? Check out the Waring Pro Juicer JEX328!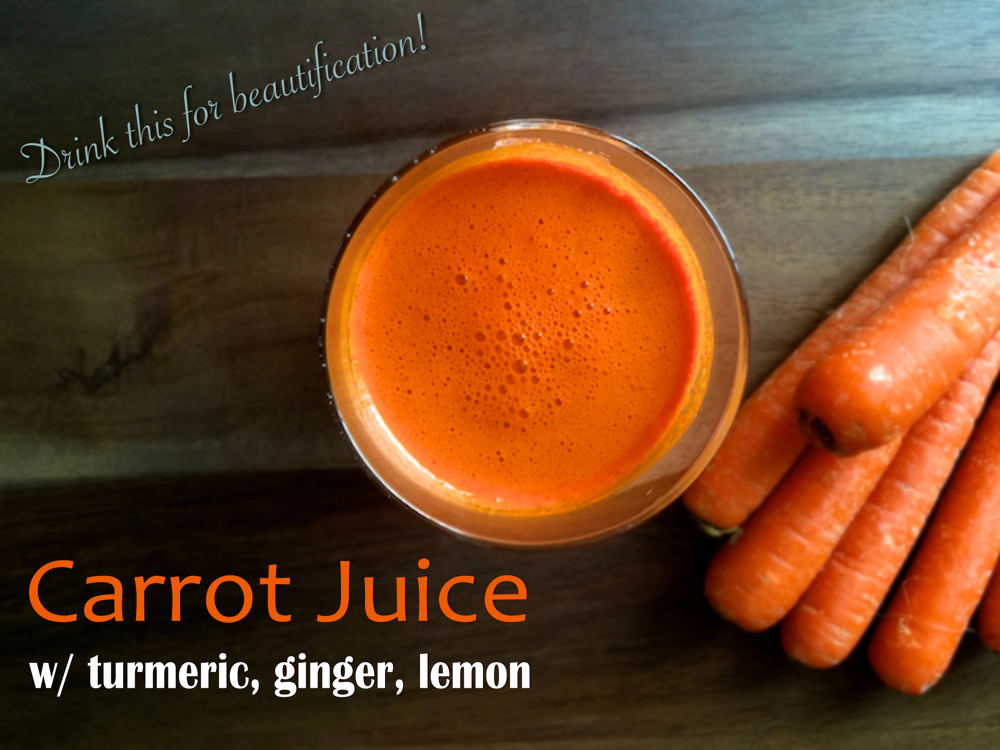 Beauty Benefits Found In Our Carrot Juice Recipe
~ Carrot juice infused with ginger, turmeric & lemon ~
Carrots are high in beta carotene which contains Vitamin A, known to improve eye sight, increase hair growth, benefit your immune system, and reduce premature aging
Carrots are high in potassium which helps give life to your skin by improving the skin tone, reducing dryness, blemishes, and redness
Carrots have amazing essential oils which helps to prevent acne by detoxifying your body, reduce wrinkles and premature aging, decrease hair loss and graying, amongst other amazing qualities
Ginger increases circulation to your scalp, which is essential for stimulating hair growth
Ginger contains antioxidants that protect against aging, evens skin tone, and improves elasticity
Turmeric is not only a powerful anti-inflammatory, but also helps to cleanse your skin, maintain its elasticity, and balance the effects of skin flora for more youthful-looking skin
RECIPE: Carrot, Ginger, Turmeric & Lemon Juice
Servings: 2
Ingredients
1″ piece Ginger
1″ piece Turmeric
1 Lemon, cut in quarters
4 to 5 Carrots
Directions
Send all ingredients through the juicer and enjoy immediately!  If you like spicier, add more ginger.  Clean machine right after and save the pulp for another recipe.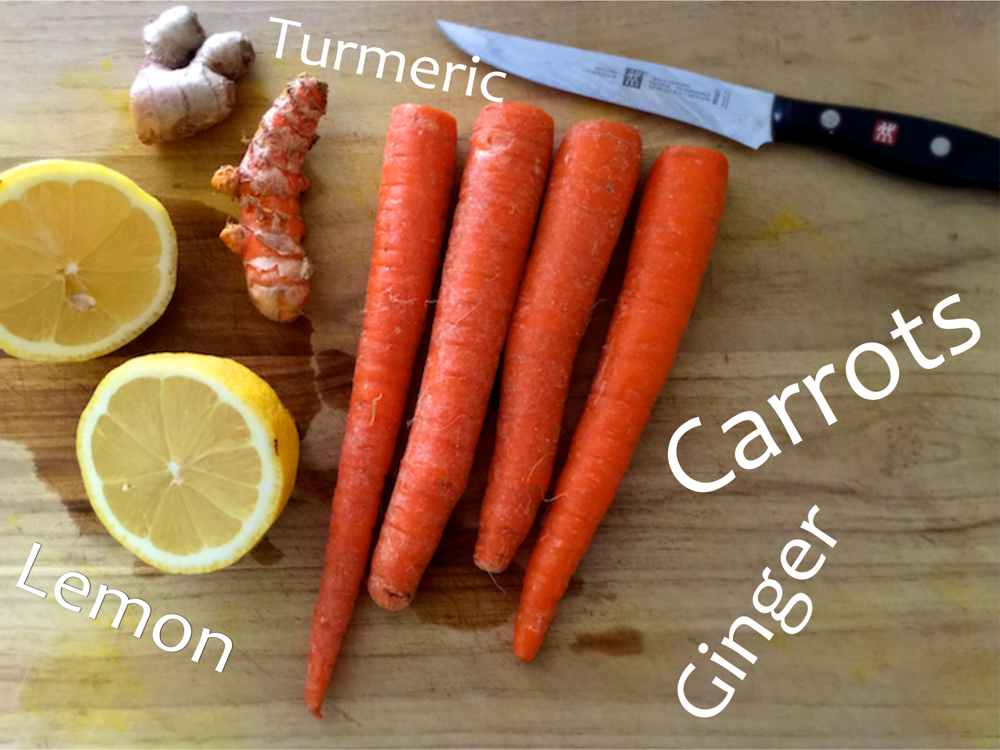 SHOP JUICERS
[show_shopthepost_widget id="700848″]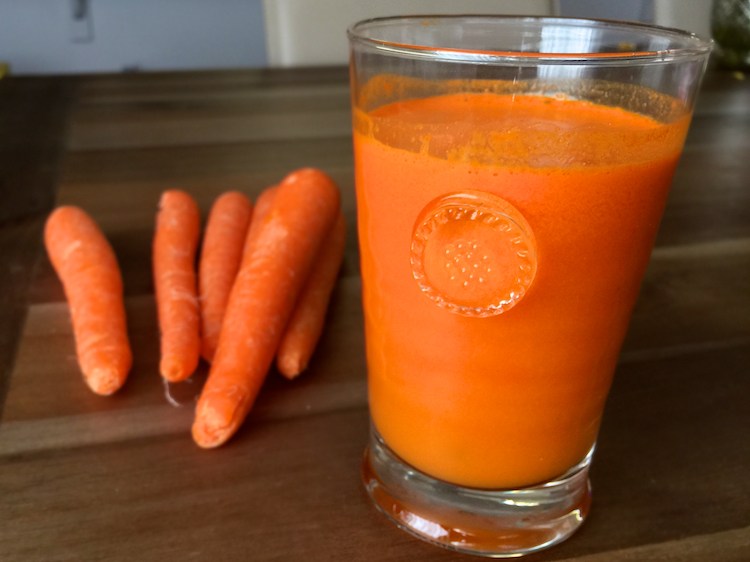 For more recipes like our beautifying carrot juice, be sure to subscribe to our newsletter in the sidebar above.