There's an ancient ingredient that you need to know about because it's ideal for your skin. It's called Dragon's Blood. Dragon's Blood is super high in antioxidants and incredible for anti-aging. Really quick, no, we're not talking about the blood of a dragon. We're talking about the blood of a tree! A Dragon tree…
Let me explain what Dragon's Blood is and why you really need to include it in your daily skincare routine. Scroll to the end to read about how I've completely changed my once dull/ugly skin with healthy lifestyle habits and antioxidant-rich skincare products. Watch my evening skincare routine on IGTV here.
In this post you'll read about:
Dragon's Blood, uses and benefits.
Dragon's Blood high ORAC score.
Antioxidants necessary for anti-aging.
Antioxidant-rich skincare for anti-aging.
Using OZNaturals Dragon's Blood Facial Serum In your skincare routine.
My Evening / PM Skincare Routine.
OZNaturals skincare promo code.

What Is Dragon's Blood?
Dragon's Blood is a red resin or sap that drips from the dragon tree by simply making a cut into the bark. (Don't worry, this process is totally sustainable and does not cause harm to the tree or the environment, and no trees have to be cut down in order to extract the sap. Think maple trees and maple syrup.) This red resin has been used medicinally for centuries. Dragon's Blood also been used to help heal and regenerate the skin. It does this by causing rapid cellular turnover.
While there are many therapeutic benefits, Dragon's Blood is especially prized for its anti-inflammatory compounds.
Dragon's Blood Benefits:
helps reduce redness and swelling, such as from acne
helps to heal and regenerate the skin
aids in the repair of collagen
supports new collagen growth
heals skin tissue such as scarring and hyperpigmentation
Dragon's Blood Antioxidant / ORAC Score
In additition to being an anti-inflammatory, Dragon's Blood is one of the most powerful antioxidants on the planet. Dragon's Blood has an ORAC value of 2,897,110 μ mol TE/100g. To give you an idea of that score, wild blueberries (which are touted as being high in antioxidants) only have an ORAC value of 9,621 μ mol TE/100g (twice that of ordinary raw blueberries). So, it's really, really high in antioxidants!
Why do we care about antioxidants and ORAC scores?
An ingredient or product that is higher on the ORAC scale may be more effective at neutralizing free radicals. So, if it's higher on the ORAC scale, it is better at slowing the oxidative processes and free radical damage, which contribute to age-related degeneration and disease.
Sounds intense, but it's actually quite simple. Let me simplify further for you…
Antioxidants Are Super Beneficial For Anti-Aging
When thinking about your anti-aging skincare regimen, think many types of antioxidants! Just let that word run through your head. ANTIOXIDANTS! You WANT your products to have lots of beneficial antioxidants as this lovely substance inhibits oxidation, which produces free radicals in the body. Free radicals can damage the cells in the body, which leads to pre-mature aging and a whole lot of other issues.
Steer clear of lifestyle habits that are known to promote excessive free radical formation and oxidative stress. Think cigarette smoke, excess alcohol, polyunsaturated fats, intense and prolonged exercise, antioxidant deficiency, toxins, air pollution, and stress.
Eat a diet that's rich in a variety of antioxidants — fruits, veggies, some meats, and fish. In addition, use skincare products that have many types of antioxidants. The reason I love OZNaturals facial products is because they use different antioxidant substances that work synergistically to combat free radical damage. They're also cold processed. Some of their top antioxidants include astaxanthin (2,822,200 μ mol TE/100g), Green Tea, Rose Hips (96,150 μ mol TE/100g), Vitamin C, and of course Dragon's Blood or Croton Lechleri.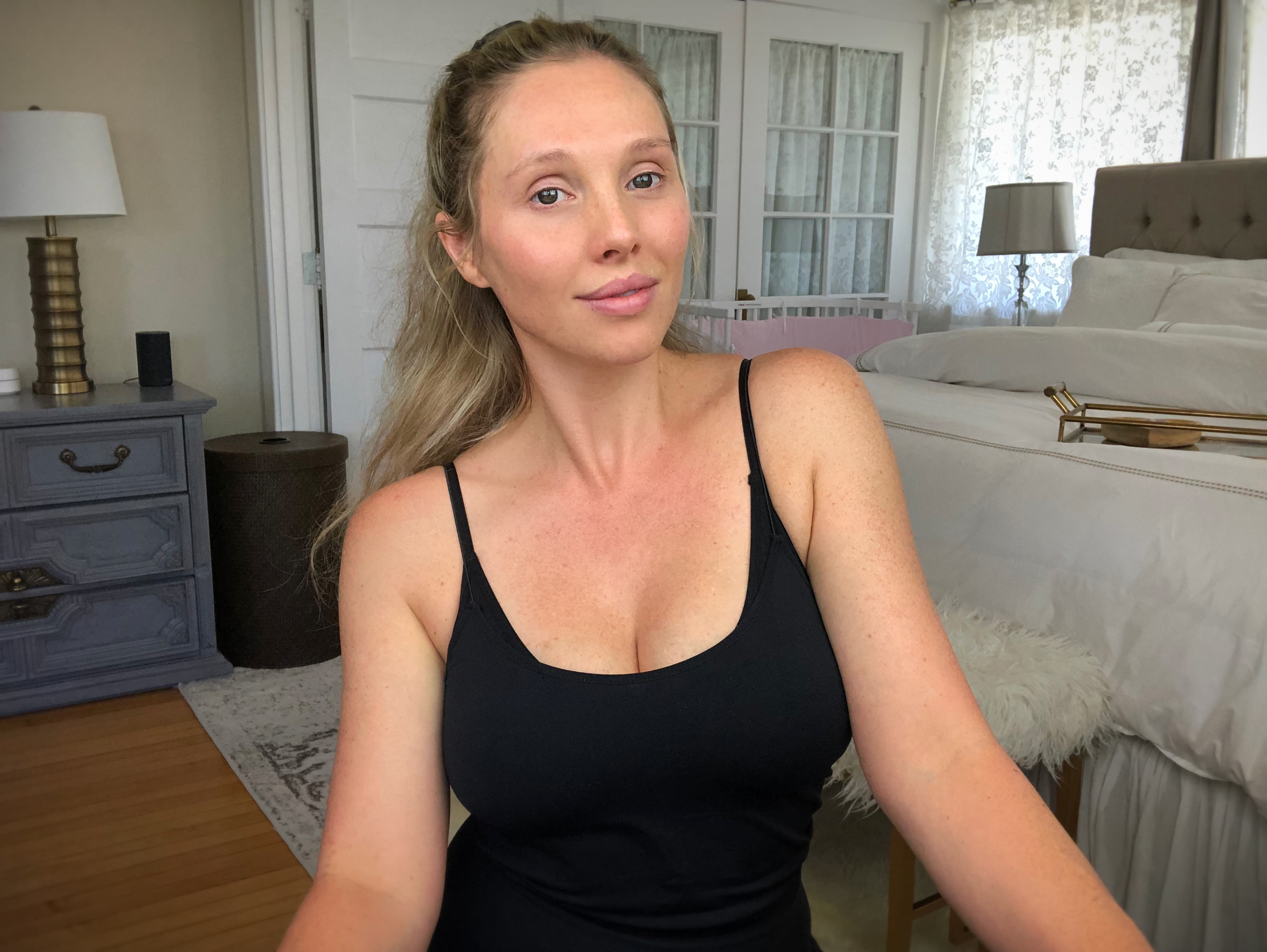 Skincare with Antioxidant-Rich Dragon's Blood Can Reverse Aging And Improve Skin Health
That's right, a facial serum that is high in antioxidants can literally change your skin! I never realized how important good quality skincare was for my skin until I started seeing results. Real results. Like I'm talking glowy skin, improved skin tone, and literally no pores. My skin wasn't always pretty like this.
It used to be dull, grayish red, inflamed, bumpy, dried out, and just blah. I NEEDED makeup to coverup my skin because it wasn't pretty. I had fine lines. Wasn't proud of my skin…in fact, I was embarrassed and sad because I thought I would never have pretty skin like some lucky ladies.
Until things started changing. I choose not to wear makeup anymore because my skin actually looks better WITHOUT makeup. Imagine? Your skin is the largest organ in your body and is a representation of your health. From inside out. With a healthy lifestyle and diet and high-quality skincare products, I've completely turned my skin around! Follow me on Instagram to see more about my everyday, healthy lifestyle.
And you can too…it's never too late to start focusing on healthy lifestyle and beauty habits.
Adding OZNaturals Dragon's Blood Facial Serum to Your Skincare Routine
I hope you add the OZNaturals Dragon's Blood Facial Serum to you skincare routine. I think you'll love it! It's lightweight and makes your skin feel super smoothe right after application. In addition to the Dragon's Blood, it has Vitamin C, Astaxanthin, and Rose Hips in the ingredients which are antioxidant powerhouses, as well as Hyaluronic Acid which hydrates the skin.
My PM Skincare Routine
I like to use Dragon's Blood Facial Serum in the evening. First I wash my face with Vitamin C cleanser, then spritz on Ocean Mineral Toning Mist, and then apply the Dragon's Blood Facial Serum.
My favorite nights are when I get to use the Bamboo Enzyme Facial Scrub! This light scrub sloughs off all the dead skin cells, so when I apply my serum, my skin absorbs it so much better. The feeling of my skin is seriously soft as butter! Mmmmm. After the serum, I use a lightweight moisturizer and lastly the Ultra Ageless Eye Cream.
All of OZNaturals skincare products are cold processed, which makes their ingredients highly effective because they are produced without using any heat (heat destroys some vitamins and herbs). This means the OZNaturals products are some of the highest quality on the market.
Read more about cold processed skincare to understand the true benefits.
OZNaturals Deal:
I'm constantly talking about OZNaturals on Instagram, but if you're new to Nubry, welcome!
Here's a special 25% off discount code for you when you shop for your new cold processed skincare products at OZNaturals. USE CODE: Nubry (One time use). And here's the link to their Dragon's Blood Facial Serum. Free shipping! Free 30-day returns.
Make sure to watch my evening skincare routine using just 6 natural products.